Confused about which bank to choose in Portugal?
We have done the homework for you and picked out the best banks to help you decide.
If you are looking to stay long-term in Portugal or you're an expat living in Portugal, it is advisable that you open a bank account in Portugal to make life easier moving your money in Portugal.
What you need to know about Portuguese banks
Generally, Portuguese banks have an advanced banking system and are comparable to banking systems found within Europe and other developed countries. Most
of the banks offer online banking options and ATMs ("Multibancos") are available throughout the country.
Transactions
You can carry out almost any kind of transaction ranging from deposits (cash and cheques), interbank transfers and payment of services like internet and mobile phones. You can even get train tickets and top up your travel cards with them.
English websites and services?
A lot of the bank websites are in English though some of their apps are only in Portuguese. The staff in all of these banks are usually pretty good at speaking English and are friendly and helpful so you shouldn't have any issues opening a bank account in Portugal.
Monthly fees
Most banks in Portugal charge monthly fees but it depends on the type of account you need. The best advice is to choose a bank that is secure, has the products and services you need the most and is easy to deal with. Our best picks are listed below.
The best portuguese banks
Below, you'll find a list of the biggest banks in Portugal.
Caixa Geral de Depósitos (CGD)
Caixa Geral de Depósitos is state-owned and the biggest bank in the country in terms of total assets. The bank has the highest domestic shares in core areas like customer deposits, loans and advances to customers, mortgages, insurance and mutual funds. It currently has a presence in 23 countries across four continents.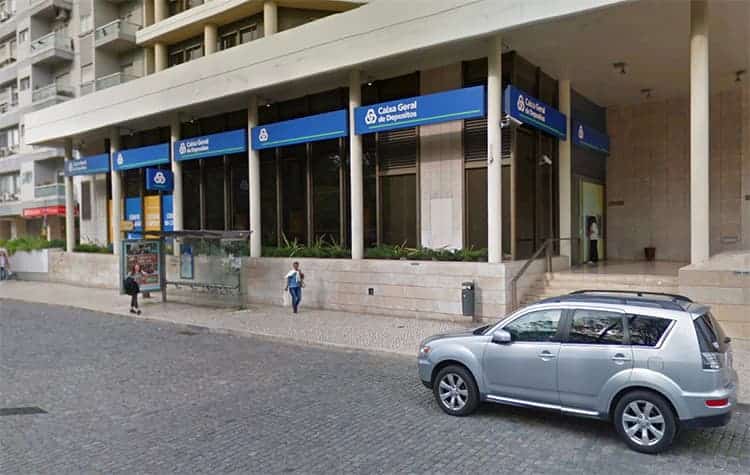 Banco Santander Portugal
Banco Santander Portugal (website in Portuguese) is one of the leading private banks in Portugal with over 650 branches. It offers universal banking services including retail, private, corporate and investment banking products.
It was named the safest bank in Portugal by Global Finance in 2016 and has been recently recognised as the best bank in Portugal for 2018. It also has a branch in London.
Banco Comercial Portugues (BCP)
Commonly known as Millennium BCP, it is the largest private bank in Portugal and offers a wide range of products and services including retail, commercial and investment banking services. BCP is also a member of Euronext 100 stock index and has over 500 branches in Portugal serving more than 2.2 million customers. It also operates its retail banking through one of its subsidiaries, Activo Bank, a bank which was designed to make banking simple and innovative.
Do you want to receive more moving to Portugal tips from other expats? Make sure you subscribe to our free newsletter today.
Novo Banco
Novo Banco is one of the newest banks in Portugal as it was founded in 2014 by the Bank of Portugal to take over the assets and liabilities of the now defunct, Banco Espírito Santo.
In October 2017, Lone Star Funds became the major shareholder when it acquired 75% of Novo Banco. The remaining 25% was retained by the Portuguese banks' resolution fund.
The bank offers the following services to its clients:
Retail and investment banking services
Insurance services
Asset management services
Venture capital services.
Banco Português de Investimento (BPI)
Banco BPI (website in Portuguese) is the third largest private bank in Portugal with more than 1.4 million customers. The bank is focused on corporate and retail banking activities and the provision of investment banking services, asset management and insurance.
BPI's shares are listed on Euronext Lisbon's PSI-20 stock index. The main shareholder in BPI is La Caixa.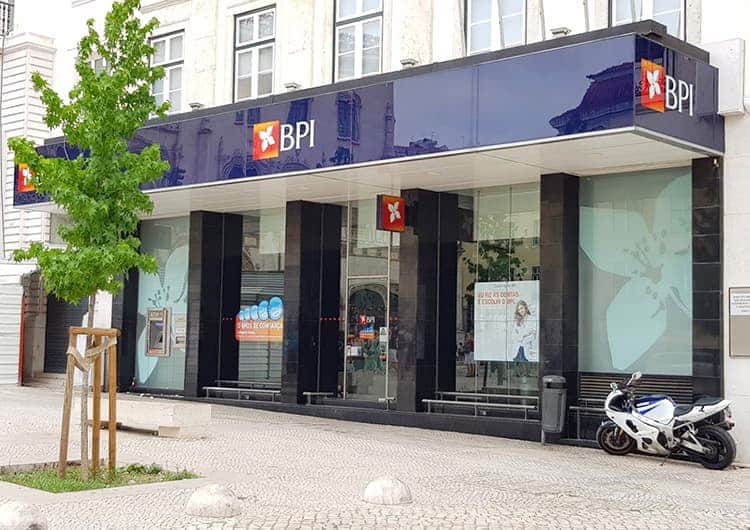 Other Portuguese bank options for expats
The banks mentioned above are also commonly used by expats in Portugal especially the Millennium BCP, CGD and Banco Santander Portugal.
Some other banks in Portugal you might consider are:
Opening account in Activobank
Activobank is a bank aimed at young digital natives, who aren't afraid of doing operations through apps and their computers. In fact the bank is part of the Millenium bank group and was created just a few years ago.
Advantages:
You get your debit card instantaneously (upon account creation);
Has website and app in English;
No fees or commission for account maintenance.
Disadvantages:
In some cases, operation fees might be higher than other banks;
Limited bank counter throughout the country.
Opening account in Banco CTT
Previously known only as the national post office company in Portugal, the CTT has re-invented itself and has now a wide variety of services, including banking.
The Banco CTT is also an interesting option for expats who're looking to create their bank account.
Advantages;
No fees or commission for account maintenance.
In major cities, you can find several counters with extended working hours.
Disadvantages:
Bank counter service is slow;
You can't get your card immediately;
Requirements to open a bank account or receive a credit card are stricter.
Are the banks safe in Portugal?
All credit institutions operating in Portugal are obliged to participate in the Portuguese deposit guarantee scheme. In case a bank is unable to meet its obligations to its customers, the deposit guarantee scheme protects each customer to the amount of €100,000.
See also what is the NIF Number in Portugal, why it matters and how to request yours.
How to send money to Portuguese banks
Sending money to a Portuguese bank isn't so difficult.
There are a few ways to send money.
International Bank Transfer
If you are within the Single Euro Payments Area (SEPA) zone (that is the EU or EEA zone), sending money to Portugal will cost the same amount as it would to do a local interbank money transfer in Portugal as long as the money is paid in euros.
If the transfer is from outside of Europe, they are usually more expensive as the money sent is subjected to fees by the Portuguese banks.
Online Money Transfer Companies
These are online alternatives to sending money to Portugal and are considerably cheaper than international transfers from outside Europe.
Example of such companies include:
Paypal and a host of others.
There is no limit on the amount that can be transferred to a Portuguese account but any amount exceeding €50,000 must be declared to the Bank of Portugal.
See here a step-by-step guide to create your TransferWise account.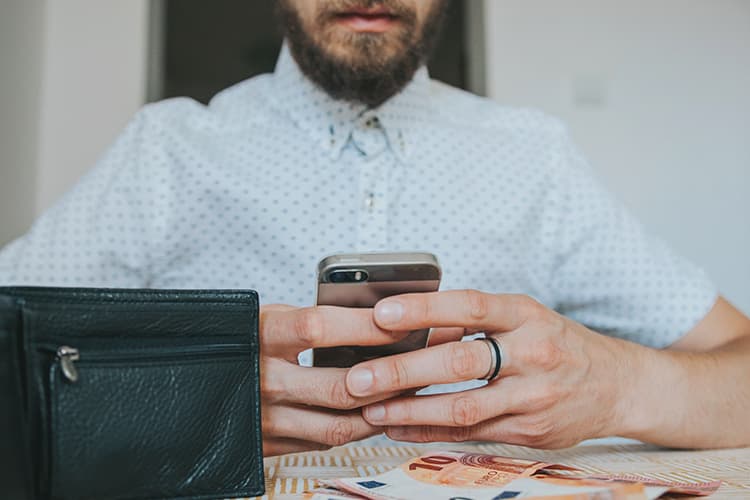 Portuguese banks are safe and easy to use
On a final note, you might have heard that several Portuguese banks failed in the past and there were government bailouts in 2014 and 2015, but in more recent years, the major banks have posted some growth. So, there is general optimism for continued growth within the banking industry.
For more information about all the banks in Portugal, The Banks.eu has a dedicated page to Portuguese banks to make sure banking is kept transparent. They include all the products and services, financial information, contact details and more. It's very interesting.
Have you made a choice? Did you have any more questions on which banks are the best in Portugal? Feel free to leave a comment below and we'll answer all your queries.