Whether you're strolling the streets of Lisbon or lounging on a beach in the Algarve, you'll always need cash to get by. To help you navigate Portugal's ATM system – and avoid surprise fees – we've put together this guide to ATMs in Portugal.
Portugal ATMs
Like other EU countries, Portugal has ATMs throughout the country. You'll see them at the airport, banks, and along the streets of the cities. Smaller towns will have at least a couple of ATMs, as well.
Keep an eye out for ATMs when you're visiting Portugal, because no matter where you go, Portugal is a cash-centric country. Plus, Portugal uses the euro as its currency, so if you're traveling from the US, the UK, or another non-euro country, you'll probably need to hit an ATM as soon as you arrive.
Depending on your bank and your home country, you might never see a familiar ATM in Portugal. But never fear; you've got options that will work like any ATM back home.
Multibanco ATMs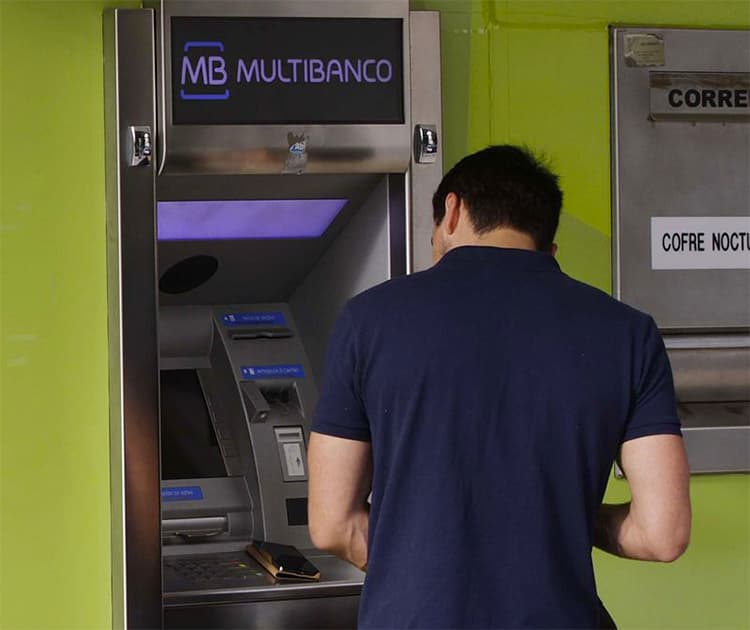 With more than 12,000 ATMs throughout the country, Multibanco is the go-to banking system in Portugal. The Multibanco system is a combined network of ATMs for customers of 27 Portuguese banks.
With Multibanco, clients of participating banks can do everything from withdrawing cash to paying taxes, all from an ATM.
For users who don't have a Portuguese bank account, you can use Multibanco machines as a regular ATM.
In general, Portuguese bank account holders won't pay fees for taking euros out of a Multibanco ATM. If you're visiting Portugal, you'll most likely be charged a small withdrawal fee. It's also likely you'll pay a foreign exchange fee – and those will vary depending on your bank.
Portugal's ATM withdrawal limit
The standard ATM limit in Portugal is generally €400 per day. But be prepared – your ATM might limit you to €200 per withdrawal. If so, try making a second withdrawal, even at the same machine, to get to the €400 limit.
International banks with ATMs in Portugal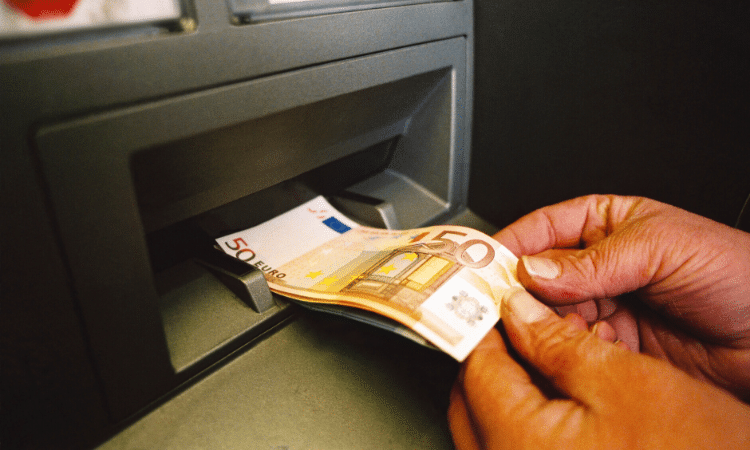 You might be able to find an ATM from your home bank, or at least one that allows for withdrawals with reduced (or no) fees.
BBVA ATM Portugal
Are you a BBVA customer? If so, you've got access to BBVA branches in Lisbon, Porto, and a few other places in Portugal. Find the nearest BBVA in Portugal with this branch locator.
Banco Santander ATM Portugal
Clients of banking giant Santander have access to bank branches and ATMs all over Portugal. And, if you have a Santander account, you'll probably get a break on both ATM and exchange fees. Learn more by checking the Santander branch locator.
Barclays ATM Portugal
If you're a Barclays customer, you'll have access to Barclays ATMs in Portugal. Find out where the nearest Barclays ATM is with this handy online locator.
Global ATM Alliance Portugal
Several popular banks are part of the Global ATM Alliance, including Bank of America, Barclays, Deutche Bank, and others. This network of ATMs allows customers from any of the participating banks to withdraw cash with no ATM fee.
Of course, taking cash from your own bank's ATM almost always means paying low or no ATM fees. But with the Global ATM Alliance, you have the flexibility to make a withdrawal from the ATMs of any bank in the network — depending on the rules of your particular bank. However, you might still pay foreign transaction or cash advance fees, depending on your account.
The complete list of banks in the Global ATM Alliance is as follows:
Deutsche Bank
Barclays
BNP Paribas
Bank of America
Scotiabank
Westpac
Banca Nazionale del Lavoro
As of this writing, only Barclays and Deutsche Bank have ATMs in Portugal.
Can I pay with my international debit or credit card in Portugal?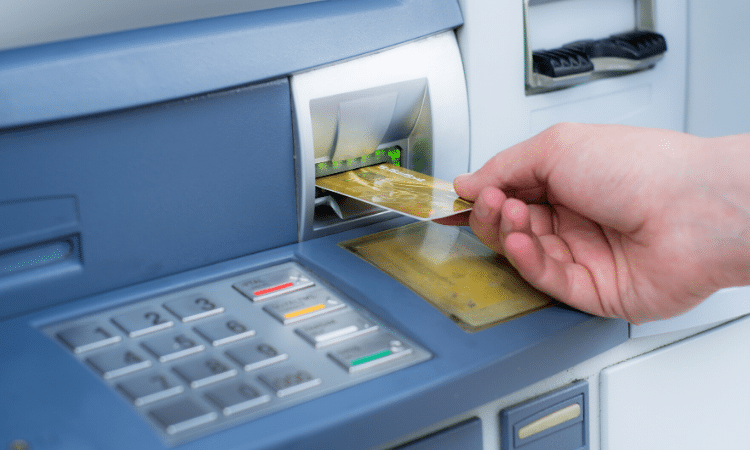 Yes, in many places you can, especially chain stores and hotels throughout Portugal. One factor you should consider, however,  is whether you're using a chip-and-PIN card.
Portugal, along with most European countries, uses chip-and-PIN cards. Cards issued in the US almost always have a PIN, but very few use the same chip-and-PIN technology that's so common in Europe.
In many places, you should be able to use your card with a PIN and/or signature, but it's not a given. And many vendors – especially smaller, local businesses – only accept cards from Portugal's local banking system, Multibanco.
Portugal has lots of small businesses that are cash-only, too. You'll even see small signs in some shop windows that say "Não tem Multibanco." That's why it's good to always have some cash on hand.
Portugal ATMs and six-digit PINs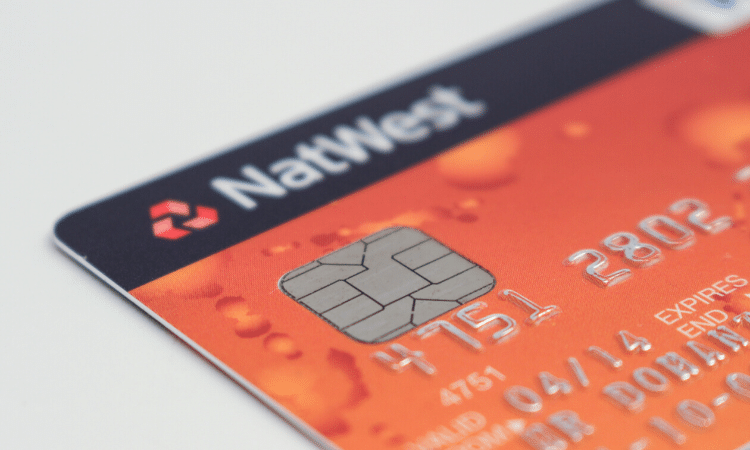 Some banks are now issuing six-digit PINs to customers instead of the usual four digits. If you're one of those customers, no worries. Most ATMs will let you put in a longer PIN if you need to. And if you're asked for a six-digit PIN but yours is only four, again, no problem. Just put in your PIN, hit OK, and you should be fine.
ATM fees in Portugal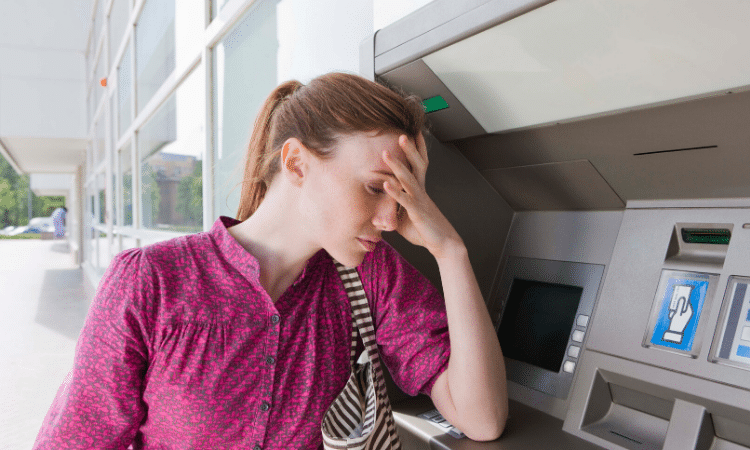 We're really talking about two different sets of fees for cash withdrawals.
The ATM you use might charge:
A withdrawal fee
An exchange rate fee
Then, your bank might also charge:
A withdrawal fee
A foreign exchange fee
For starters, if you're withdrawing euros from an account in the US or UK (or any other country that doesn't use euros), you'll pay a foreign exchange fee. You'll probably also pay a bank fee because you're most likely using an ATM outside of your network.
How to avoid high fees at ATMs in Portugal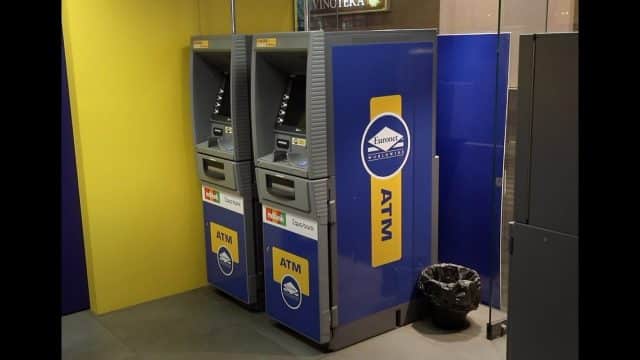 Avoid Euronet ATMs
Here's the best tip we can give you: Avoid Euronet ATMs like the plague.
Euronet Worldwide is a Kansas-based business that specializes in "global electronic transactions." It's also likely the most expensive way you'll ever access your own money, if you're unlucky enough to use a Euronet ATM. Just don't.
Taking advantage of unsuspecting visitors, these blue-and-yellow ATMs charge ridiculously high fees. You'll see them all over Portugal – and lots of other countries – often in tourist-heavy locations like malls or airports.
Always use the local currency
As for the rest of the ATMs in Portugal, we know another easy way to save money. ATMs will often ask if you want to navigate your transaction in your home currency or the local currency. Always complete your transaction in the local currency.
This sounds like no big deal, but it can save you a lot in fees. Here's why: Basically, if you agree to complete the transaction in your home currency, you're allowing the ATM provider to use its own exchange rate – which is rarely, if ever, competitive.
To avoid a poor exchange rate, you should always choose to have ATM transactions in Portugal done in euros. You might not get the exchange rate you see on the news or on Google, but it's better than the alternative.
Open a multi-currency account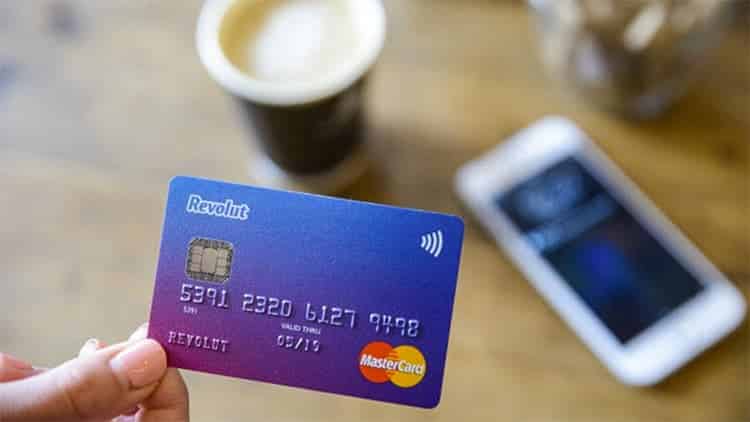 The best way to avoid foreign exchange fees at the ATM is by having an account that lets you hold multiple currencies – say, dollars and euros, for example.
With the rise of mobile-only banks like N26, these multi-currency cards are getting more and more popular. Transferwise and Revolut accounts also provide cards that can be used across borders with fewer fees.
Want to know more? Read our full article on mobile banking in Portugal.
ATM fees from your home bank
Of course, every bank has its own fee structure. In general, you'll see at least some of the fees listed above. But if your bank has a partnership with a bank in Portugal, you might be able to avoid most or all of them.
The surest way to avoid heavy home bank fees is by having a multi-currency account like the Transferwise Borderless Account.
ATM fees from Portuguese banks
And finally, Multibanco ATMs might tack on a small charge for international processing. Assume the fee will be a few dollars per transaction.
Is it safe to carry money in Portugal?
Yes. Portugal is one of the safest countries in Europe. In fact, it's ranked as the 13th safest country in the world. Crime rates are generally very low. Pickpockets are probably the most common problem, especially in tourist-heavy areas – so pay attention to your things!
bePortugal's top tips for avoiding ATM fees in Portugal
See if your bank belongs to an ATM network like Global ATM Alliance
Avoid Euronet ATMs in Portugal (and everywhere)
Make fewer but larger withdrawals
Always choose transactions in the local currency instead of your home currency
Help, I need to translate this ATM!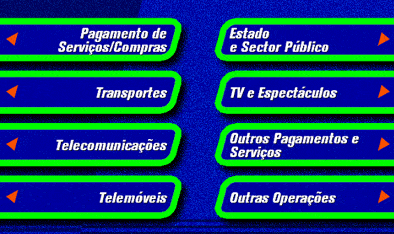 No worries. These are terms you'll probably see at the ATM, along with their English meaning:
Levantamento: Withdraw
Consulta de saldo: Balance inquiry
Recibo: Receipt
Retirar o seu dinheiro: Please take your money
Fora de serviço: Out of order
FAQ
Are there Bitcoin ATMs in Portugal?
Yes! If you use Bitcoin, you can find ATMs in Lisbon, Porto, Coimbra, and Braga.
Are US credit cards accepted in Portugal?
Generally, yes. Visa and Mastercard are commonly accepted. American Express is accepted in some places, but not as frequently as the first two.
Can I withdraw cash in Portugal for free?
Yes, if you have an account with a Portuguese bank that uses the Multibanco ATM network. This doesn't apply to most tourists, though, so keep in mind that most cards from outside Portugal will incur a fee.
Where can I find ATMs that work with US credit or debit cards?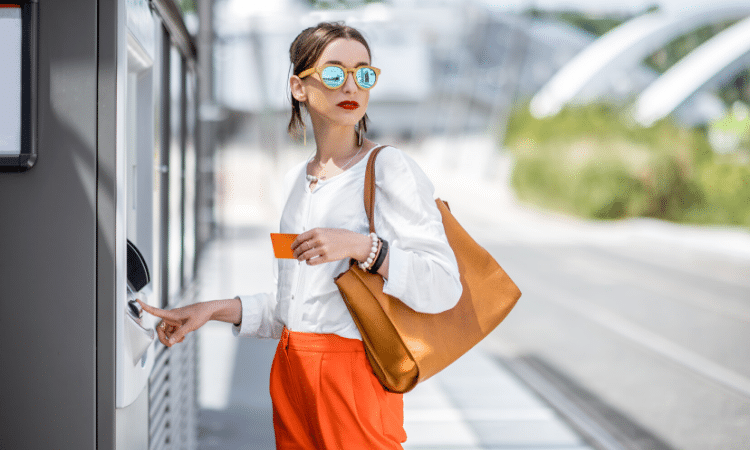 Here's a list of ATM locators for major credit and debit card networks:
Is there a Bank of America ATM in Portugal?
There are no Bank of America ATMs in Portugal. However, you can still make withdrawals from ATMs in Portugal. Just remember that Bank of America will charge an international transaction fee, an out-of-network ATM fee, and an ATM operator access fee.
Is there a Citibank ATM in Portugal?
There are no Citibank ATMs in Portugal, but as with Bank of America, you should be able to use your card anyway. Similar fees will apply, but Citibank's fees may vary depending on the account you have.
Can I increase my ATM withdrawal limit in Portugal?
Sorry, no. All ATMs in Portugal are limited to the €400 per day we talk about earlier in this article.