Thinking about starting your own business? Curious about startups in Portugal?
Find out more right here!
There are many reasons startups are flocking to Portugal and Lisbon in particular. One of the key factors is costs, which are lower than many other European capitals.
It is also easier to attract talent to a country with low living costs, high quality of life and one of the best climates in Portugal. There have also been active steps by the Portuguese government to encourage the country's tech startup ecosystem.
Top Startups in Portugal
We're going to take a look at some of the hottest startups to come out of Portugal in recent years.
But first…
Is Portugal Europe's version of Silicon Valley?
Investment in Portugal-based startups is taking off so fast that Vodafone CEO, Mário Vaz, said last year that the country could see itself transformed into "the Silicon Valley of Europe".
Investment in the startup scene in Lisbon has reportedly grown by 30% every year since 2016, a rate which is twice the average of the rest of Europe!
The next biggest cities for a supportive startup culture are:
Porto;
Braga;
Funchal; and
Coimbra.
Who are the most exciting startups in Portugal?
Check out our top 20 startups in Portugal for inspiration:
1. Unbabel
Unbabel is a Portuguese startup revolutionising the world of online translation, delivering quality translations through a combination of AI technology and human quality regulators, in order to provide fast services for businesses. They have headquarters in Lisbon and San Francisco.
2. Uniplaces
Uniplaces is an online platform for renting rooms and has quickly come to dominate the housing market, not just in Lisbon, but also a number of other European capitals. The simplicity of its website contributes a lot to the brand's success. Its headquarters are in Lisbon and they have recently opened offices in London, Madrid and other large European cities.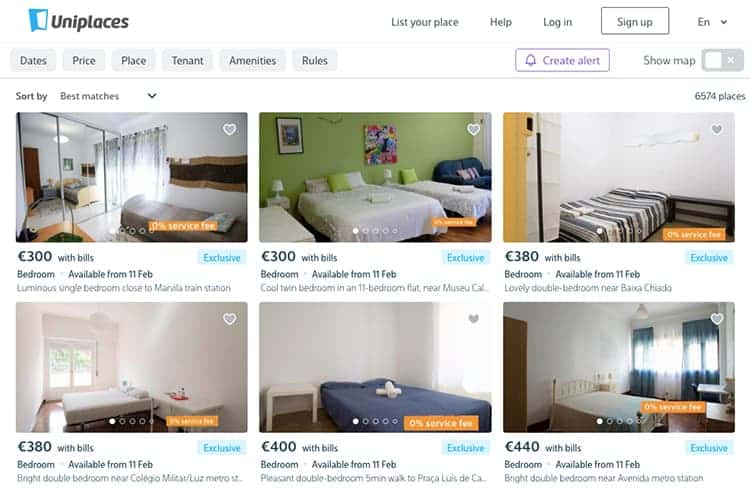 3. Prodsmart
The groundbreaking Portuguese company, Prodsmart, managed to secure funding from 500 other Portuguese startups before it was even launched. Why? Because its purpose is to facilitate the production processes of small companies. Its app provides the analytics and smart managers to streamline any small production.
4. James
James (formerly CrowdProcess) performs the vital service, predicted credit risk with sophisticated AI technology. Founded in 2013, the company now has offices in New York. It provides analysis for a wide variety of lenders in Europe and North America.
5. Talkdesk
Talkdesk began in 2011 after its founders identified a gap in the call centre software market. The company deals with software that allows its users to set up cloud-based call centre services which match their needs through an incredibly simple and fast process, using only a browser.
6. Codacy
The Portuguese startup, Codacy, performs a vital service: its software reviews code for small errors that would otherwise have to be fixed by coders, saving hours of work. They have big clients such as PayPal, Adobe and Deliveroo.
7. Veniam
The collaboration of two Portuguese university graduates, Veniam aims to turn vehicles into wifi hotspots in order to create a network of transport, creating a mesh that would transform urban areas into smart cities.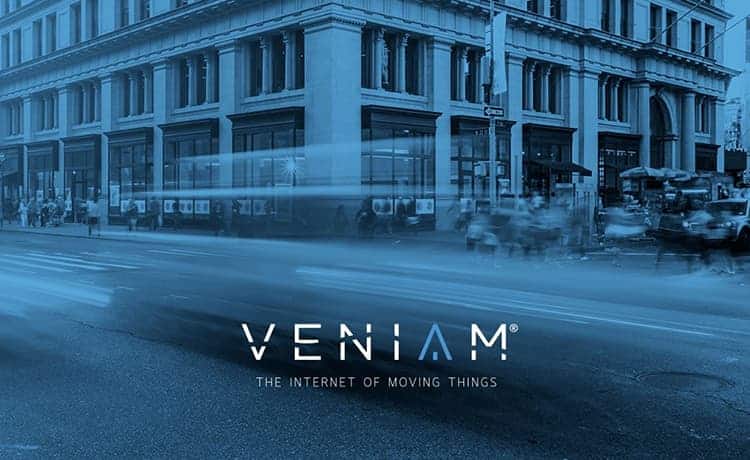 8. Sensei
Sensei sounds like something from the future, using sophisticated algorithms to turn cameras in retail stores into data-gathering devices. Its aim is to collect customer data to heighten the retail experience.
9. DefinedCrowd
Another specialised tech startup, DefinedCrowd provides a platform for training AI. Its Portuguese founders have now secured clients such as Mastercard, Amazon and Sony and have expanded across to the US.
10. Heptasense
Similarly to Sensei, Heptasense is developing innovative algorithms which read human gestures and behaviour through cameras. The result is a real-time AI threat detection and security infrastructure. They are currently collaborating with a number of difference companies on a variety of different projects.
11. Aptoide
Aptoide took on Google Play, launching a rival app store which differentiates itself with its AppCoins. This in-app currency is used for purchases, and users can gain more by engaging with advertising.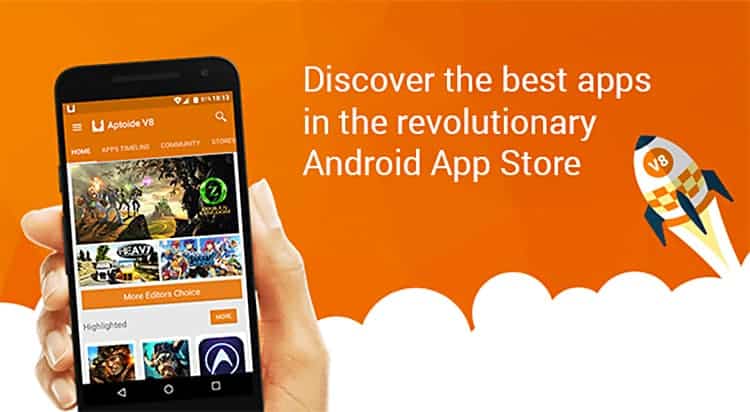 12. Probe.ly
Probe.ly is an innovative startup which focuses on making security testing for apps and websites easier. Its software continuously checks for security vulnerabilities, a groundbreaking feature which has secured them some big name investors.
13. Hole19
Hole19 is a scoring app for golf aficionados that acts like a personal assistant, allowing players to improve their game by tracking their results through the app. It also provides detailed analytics for courses, and allow users to compare their progress against 1.2 million other users around the world.
14. Beta-i
Beta-i is a Portuguese startup which focuses on helping other startups. Founded in 2010, it has since aided in the acceleration of 970 other companies. They run a number of training programmes and projects to provide startups with the tools they need to succeed.
15. Mellow
Mellow is propelling your home cooking into the future. Its app controls a sous-vide machine, a device which cooks food inside a bag or jar immersed in water for a long period of time, enabling the food to be cooked evenly at a regulated temperature. Via the app you can time your food to be cooked for the perfect moment.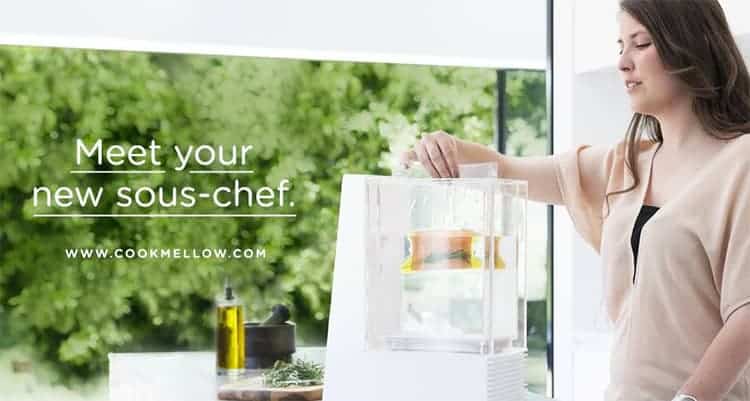 16. Attentive
Another Portuguese startup making waves in the tech software industry, Attentive provides companies with real-time market data. Their clients receive information about a company's investment, recruitment and incursions into new markets, providing them an important advantage.
17. Misk
Are you serious about food? Then restaurant recommendations app Misk is for you. This Portuguese startup was founded in 2016, and helps people find a place to eat based upon the opinions of their friends. With info on restaurants all over the world, you can organise your favourite places into lists.
18. Landing.Jobs
Landing.Jobs helps you "land" the perfect job in the tech industry. Focusing on candidates rather than employers, this startup provides feedback and support to job seekers finding jobs in Portugal.
19. Sword Health
Combining the latest AI technology with physiotherapy care, Sword Health is a groundbreaking startup which allows people to be treated in their own homes with the help of technology. Using sophisticated motion tracking sensors, people can engage with interactive physiotherapy exercises in their own homes while being monitored remotely.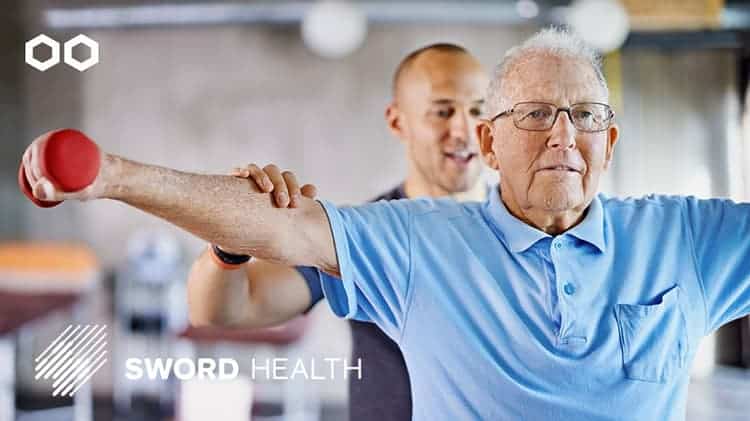 20. Zaask
Zaask is an online platform which allows contractors to hire professionals for services based upon evaluations on the site. A huge variety of different professions are represented from cleaners to carpenters to proofreaders.
What is the Portugal Startup Visa?
One of these incentives to why there are so many startups in Portugal right now is the Portugal Startup Visa.
Startup Visa is a residence visa for founders. It aims to attract investment, talent and innovation into Portugal.
If your startup is focused on tech and you can prove a prospective turnover of more than €325,000, then you could be eligible for the visa.
Other requirements are that you come from outside of the Schengen area and show proof that you will provide employment opportunities.
To find out more about the Startup Visa and to apply, visit the StartUp Portugal website here.
Who is helping Portuguese startups?
StartUp Portugal
The Portuguese government set up StartUp Portugal in 2016 with three objectives:
to create and support the national ecosystem;
to attract national and foreign investors; and
to accelerate the growth of Portuguese startups in foreign markets.
Startup Lisboa
Startup Lisboa is an incubator located in the city that was around from the beginning of the boom in 2012. Their main goal is to support the creation of companies in their first years of activity with key networking opportunities, mentoring, office space and more.
Web Summit
A recent startup success story for Lisbon was when Web Summit, an annual global tech conference, was moved from Dublin to Lisbon in 2016. Last year, Web Summit hosted events and talks for over 70,000 visitors from all over the world. The organisers of Web Summit have made a deal to keep the event in Lisbon for the next 10 years to boost Portugal's tech hub status.
Want to network in Portugal? Here are 5 Incredible Business Events in Portugal You Should Attend.
Portugal Ventures
Another support network for fledgling Portuguese startups is venture capital company, Portugal Ventures. Created in 2013, the company invests in the seed rounds of startups in Portugal, specifically in the areas of tech, tourism and life sciences.
Do you want to know more about Portuguese startups? Let us know your questions in the comments below.
For more articles about life and business in Portugal, don't miss out on our free newsletter. Subscribe here!