When my parents put me in an international school in Lisbon, in 2004, I wasn't expecting much of it. After all, I had just finished pre-school in a really inclusive and small place. Plus, my English skills were pretty much non-existent. It was scary to go through such an abrupt change.
Now?
I cannot thank my parents enough for making this huge investment.
Why?
I will explain everything further down the article.
Frequently asked questions
It's not easy to make a decision that will affect your child's education and life. That's exactly why we want to help you! We will answer every question all parents have regarding international schools in Lisbon.
Why should I choose an international school in Lisbon?
Firstly, choosing an international school for your children is a great way to ensure a successful curriculum for them. I have been to several job interviews for known international brands.
This was one of the aspects of my educational path that interested them most. Maybe it's because international schools are known for their excellence, inclusion and diversity. They are demanding, but long-term it is a great bet.
These schools value and motivate creativity and individuality. Mostly during primary school (usually from ages 6-10), students are stimulated to explore their most imaginative sides and find what they are most passionate about. Whether that is arts and crafts, creative writing, sports, science, math, or even social skills.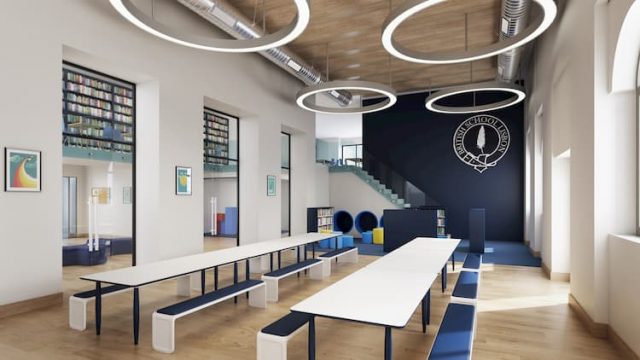 I remember having special days where our parents paid a visit to our classrooms and made presentations about their jobs, having special talent shows, theatre plays, and all kinds of extracurricular activities. Activities such as rugby, visual and technological activities and creative arts are well-received within the community.
There is nothing to worry about: your child's abilities will be valued and influenced. Everyone gets a chance to stand out and choose their own path.
However, obviously, throughout the academic path, and especially through middle school, everyone studies the same subjects. It is another way to make all students decide what area they want to focus on, later.
Finally, why Lisbon?
The capital city of Portugal is growing into one of the top international spots for all kinds of nationalities.
It's becoming a cosmopolitan center of diversity and entrepreneurship. More and more each day, it's valuing any type of business that motivates variety.
This is the reason why building international schools in Lisbon is a great bet for investors.
Will my child's work be recognized by other international schools and universities?
International schools are also, typically, gateways to be accepted (or even invited, through scholarships) to the best-known universities, throughout the entire world.
Every year, universities such as Cambridge and Oxford accepted students. We also had colleagues who were offered sports and performing arts scholarships, since the top-ranked universities worldwide have scouts who are particularly interested in international school pupils.
Want to know more about Portugal? Subscribe to our newsletter.
How can my child apply?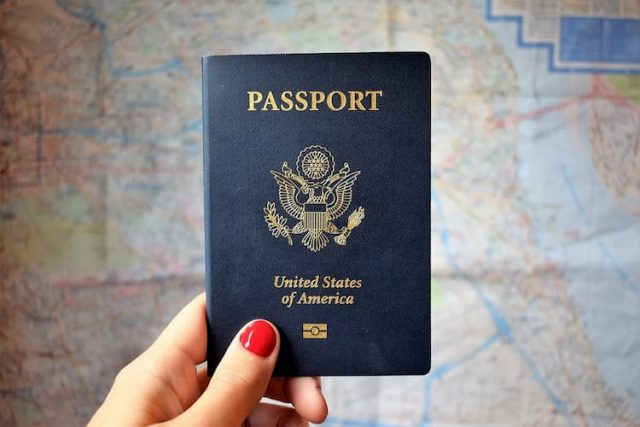 Every school has its own policies regarding application procedures. However, most of them require the same documents:
previous academic reports;
signed proof that you agree to the Conditions & Declarations documents.
What are the factors that will influence whether my child is accepted or not?
This really does depend on lots of aspects. However, international schools in Lisbon usually look for children who:
have good language skills/are native speakers;
have a good academic background;
are family-linked to other students or staff members;
are not Portuguese;
transfer from other international schools in Portugal
Can my child apply from a different country?
Usually, yes.
The guardians of the child will have to provide the school with the same documents digitally, via e-mail or fax. However, this process might be easier inside Portugal, as some schools may ask for an assessment of the student at the school/interview.
Can my child apply if they have limited language skills?
It depends on the case. Usually, schools will not accept children who are older than 10 and have poor language skills.
This is because their classmates are used to a sublime English level, and people who are not used to the language are more prone to falling behind the class average.
However, if your child is applying for primary school, having limited English knowledge will probably not be a weighty factor in their enrollment.
Are you torn between choosing a private or public school? Read our article and find out your best options!
Can my child apply throughout the entire school year?
Once again, it depends. At least one international school in Lisbon will accept applications 365 days a year, but some do not.
This is because they want everyone to adapt to this new environment at the same time.
However, if an international school accepts your child in the middle of the year, professors will try their hardest to make the process easier for them, and your child will be included in every activity, like any other kid.
Want to know how you can teach English in Portugal? Read more about that topic here.
Can my child ask for a school transfer?
Some international schools in Lisbon offer that possibility. For example, the British School of Lisbon facilitates transfers within the group. They have schools throughout the entire world. However, fees may be different accordingly.
Top 3 international schools in Lisbon
The British School of Lisbon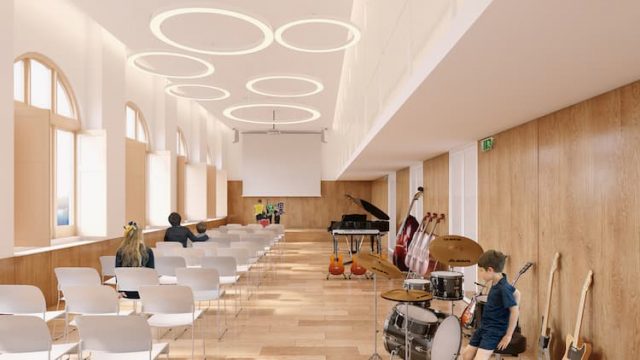 About to open. The British School of Lisbon is located right in the center of the capital city and it is a big promise in terms of education.
The curriculum is taught in English, according to British education standards, and tuition starts at €10.200 a year. The address is Rua de S.Paulo 89, Lisbon.
There's a lot of buzz around this school. It found its way into the capital city of Portugal, and it is one of the most promising bets in alternative education in Portugal.
It is also one of the many schools in this group. This particular community of British schools around the world is known for its excellence and curriculum. Find out all about it when you visit their website and learn more about their enrollment specificities and mission.
Want to find out more about the British School of Lisbon? Read our exclusive interview with the headmaster.
Deutsche Schule Lissabon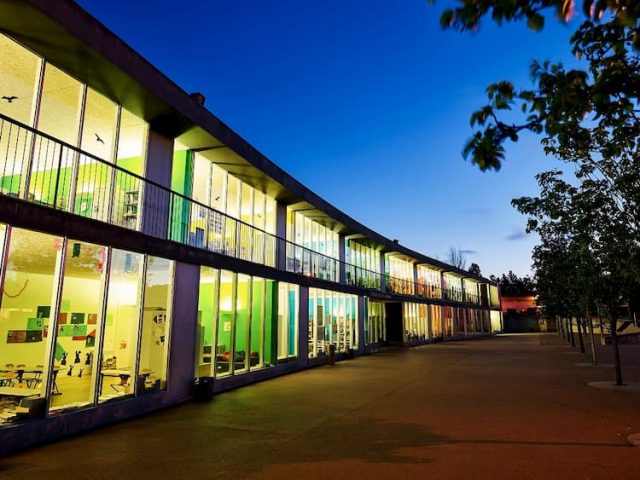 For a German education, this is the right choice for your child. Deutsche Schule Lissabon (website is in German and Portuguese) provides excellent services, open for anyone who wants to be a part of this system. There is also a campus in Estoril.
The curriculum goes accordingly to the German education system, the subjects are taught in German and tuition starts at €6.380 per year. The address is Rua Professor Francisco Lucas Pires 11, Lisbon.
Lycée Français Charles Lepierre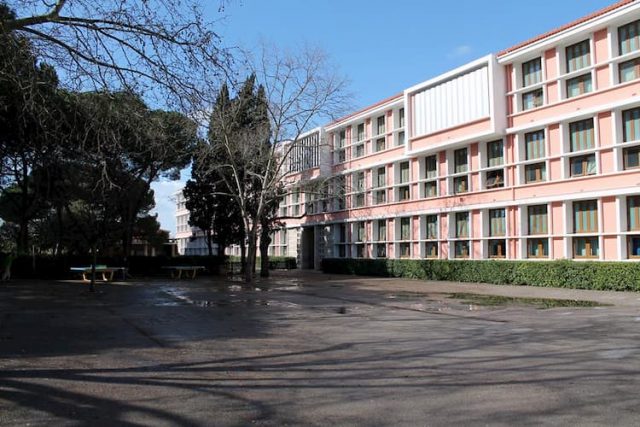 Lycée Français Charles Lepierre (website is in French) is an international school in Lisbon that teaches students from 3-18 years of age. It also offers the possibility of learning English and Portuguese.
The curriculum is taught in French and it corresponds to the French educative system. Fees go from €4.050 per year. The address is Avenida Duarte Pacheco 32, Lisbon.
So, should I make this investment?
This is a big decision to make. However, the bottom line is: yes, your kids will most likely have to wear uniforms, and the academic schedule may be different than the traditional Portuguese one.
But this is a huge opportunity for your children to have an advantage when it comes to their professional future.
Being an international school student wasn't easy at all times. It requires discipline and a great ability to adapt.
However, if it wasn't for my parents' decision at the time, my English skills would not be as good and I definitely wouldn't be writing this article right now.