Estoril is a stylish and fashionable Portuguese beachside town located on the beautiful coastline west of Lisbon. The town offers visitors a mix of beach, food, entertainment, and luxury, which inspired the famous 007 novels.
Read on to discover all about Estoril and seven things to do while holidaying there!
A Little History
Estoril has long been a favourite amongst the elite and famous of Portugal and citizens around the globe. The glitz and glamor of the grand casino there attracted many people during the Second World War, including the likes of spies!
Ian Fleming, the author of James Bond, Casino Royale, was actually inspired by this Portuguese coastal town to write his first novel. The reputation of Estoril has since increased, especially following the release of the 1960s James Bond film On Her Majesty's Secret Service.
Visitors today can still expect the glamorous lifestyle of Estoril with its many high-class restaurants, hotels and of course the famed casino.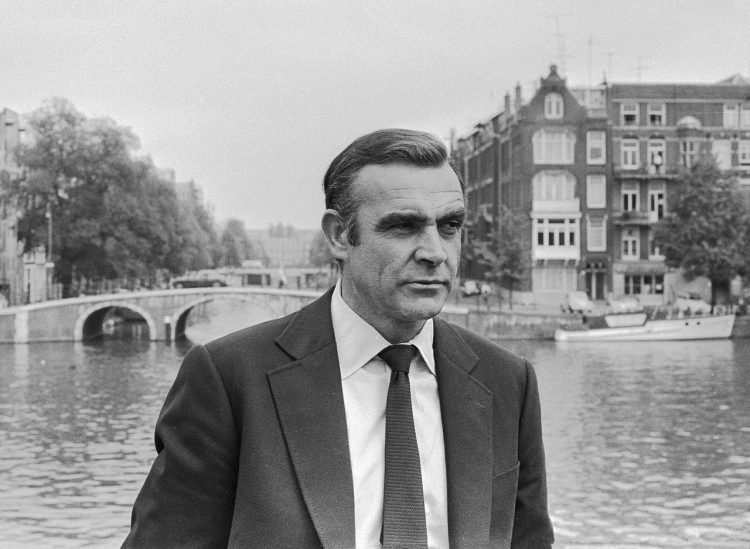 Where is Estoril?
Estoril is a town in the municipality of Cascais, along the Portuguese Riviera, just 25km from Lisbon. You can get there with public transport by taking the train from Cais do Sodre towards Cascais; the journey takes approximately 40-minutes.
If you drive, the journey takes around 20-minutes.
Coming from Lisbon Airport?
The best method is to take the metro from the airport to Cais do Sodre and then train to Estoril, your journey will take around 1 hour. Another option is to take an Uber or Bolt, which will take around 20-minutes and cost approximately 20 Euros.
Weather
Estoril experiences sunny weather year-round. August is the hottest month of the year with an average temperature of 23°C while the coldest month is January at 12°C. You will experience more hours of sunshine in August, and most rain in November. The best month to go swimming then is August with an average sea temperate of 21°C.
Things to do if you're on Holidays:
1. Watch a football game
If you're a footy fan, you can watch a local game of football in Estoril. The team, Estoril Praia, was founded in 1939, and currently plays in the LigaPro. You can watch a game at one of the many sports bars or head to the Estadio Antonio Coimbra da Mota, which seats just over 8000 people.
Discover more about why the Portuguese love their football here!
2. Take a bath in the sea
Estoril is situated right on the waterfront and has a beautiful, calm beach to enjoy the sun – Praia de Sao Pedro do Estoril. If you want to avoid the hoard of tourists over at Cascais or Carcavelos in the summer, then Estoril is a safe option.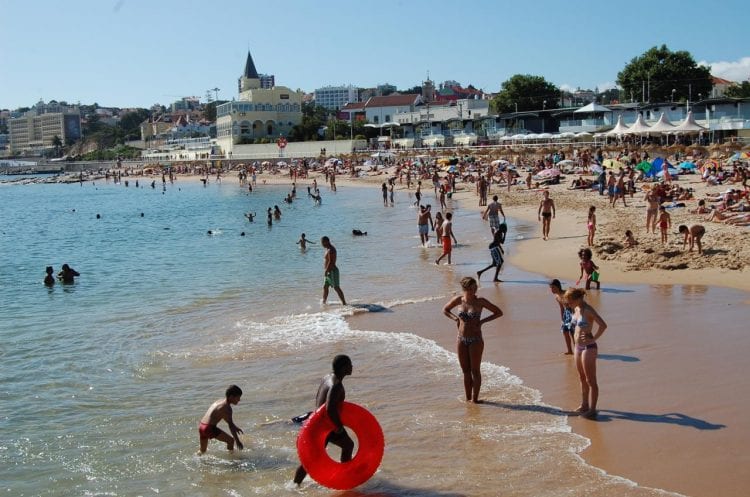 3. Play tennis
If you like watching tennis, then don't miss the Estoril Open held in April/May each year. The competition is held on an ATP clay court at the sporting arena Clube de Tenis do Estoril in Cascais. The Estoril Open was formed in 2015 to replace the former Portugal Open, which was cancelled due to lack of sponsorships.
The 2019 tournament has just finished with Stefanos Tsitsipas, champion of the Men's singles; and Jérémy Chardy and Fabrice Martin champions of the Men's doubles.
4. Drive a Porche around a Race Track
Ever wanted to sit behind the steering wheel of a race car? Well, in Estoril, you can! Circuito Estoril offers visitors the chance to drive a Porsche Cayman around three laps of a Competition race track. There are some driving conditions, so make sure to read before you go.
5. Play Golf
Spend a day at the Estoril Golf Club (Clube de Golf do Estoril), an 18-hole course that dates back as far as 1929! The course's 16th hole is considered by many players to be one of the best in Portugal. The club is open everyday from 7.45am to 8pm.
Want to play more golf courses in Portugal? Read all about golf courses in Portugal here!
6. Play a game of luck
Casino Estoril is the largest complex of entertainment and leisure in Portugal, and one of the biggest working casinos in Europe.
The main casino has a traditional gaming room with roulette stands, French bank, blackjack, game rooms and automatic machine rooms with the most modern slot machines available on the market.
The venue is equipped with state-of-the-art technology and can host up to 1000 people inside. Its most famous room is the "Salão Preto e Prata", a prestigious show and dining room, often selected for major international conferences. The Casino also hosts music concerts and art exhibitions.
Inside you can also dine at one of many restaurants: the Chinese restaurant Estoril Mandarim;  Zero Lounge, which serves the "new" Portuguese cuisine; Nobre Estoril, which specialises in traditional Portuguese dishes; or Lounge D, which is a great spot for a cocktail.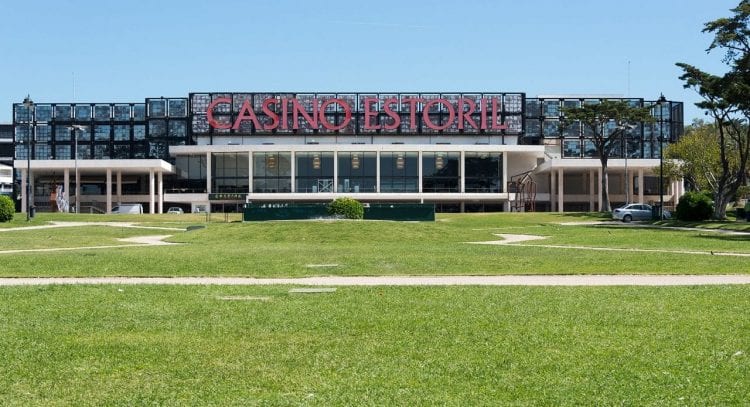 7. Estoril Congress Centre
The Estoril Congress Centre is a fantastic venue for all types of corporate, institutional, cultural and social events. It is the only venue in Portugal with EarthCheck's Green Venue certification, for its environmental practice and commitments to sustainable business. If you are planning to visit Estoril for the congress centre, then don't miss the above items on this list!
Spending more time in Estoril? Spend a day exploring Cascais!
Where to Eat
Discover more about Portuguese cuisine with this guide to typical Portuguese food here!
Where to Sleep
Estoril Intercontinental (from €42/night) – A luxurious five-star hotel featuring two swimming pools, a fitness centre, spa and wellness centre, and panoramic views of the Atlantic Ocean.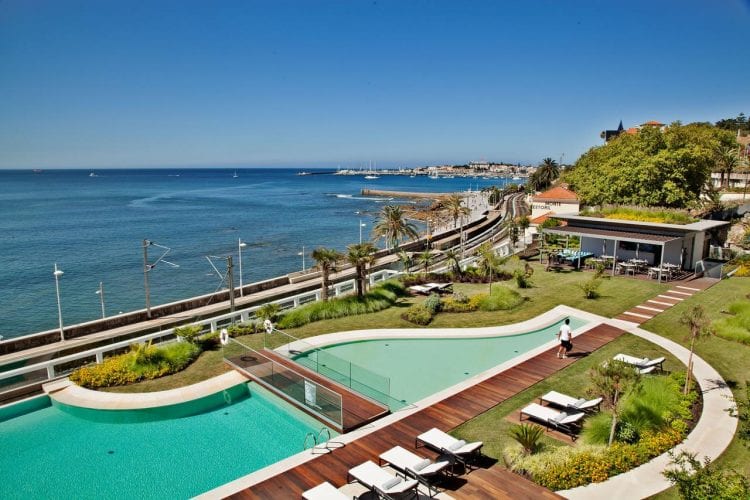 Nightlife, 5 Places for a Drink
Stairway Club – Located down the road, in Cascais, this bar and club is perfect for the night owls looking for a long night out. Cheap drinks, good music, and cool people.
Like going out dancing? Read all about the best clubs in Portugal here!
See you in Estoril!