Are you planning your honeymoon in Portugal?
You probably want to find somewhere with stunning scenery, world-class cuisine and an abundance of options for relaxation and adventure?
Well, we've got that covered.
Come with me and I'll show you why Portugal is one of the most romantic countries in the world.
Top honeymoon destinations in Portugal
Whether you're looking to hit the town together to solidify your bond or escape from it all on a secluded resort, a honeymoon in Portugal will leave you feeling refreshed, connected, and oh so in love.
A honeymoon in Sintra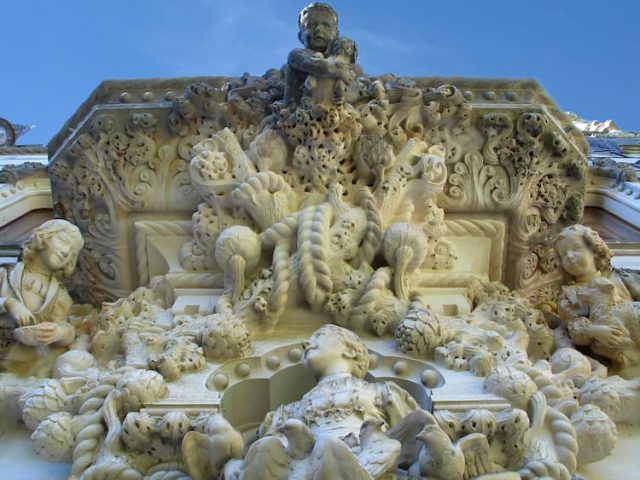 Without a doubt, one of the most romantic destinations for a honeymoon in Portugal is Sintra.
Just a 30-minute trip from Lisbon, Sintra is a lush green paradise complete with majestic villas, palaces, and a royal sanctuary.
As it can be easily combined with the Portuguese capital, Sintra is the perfect place to spend a few days treating yourselves like royalty while on a honeymoon in Portugal. I recently had friends get engaged there and I've no doubt they'll be back for the honeymoon.
If you're visiting Sintra avoid wasting time in the queues when you visit the Sintra Palace with this skip-the-line ticket.
A honeymoon in Porto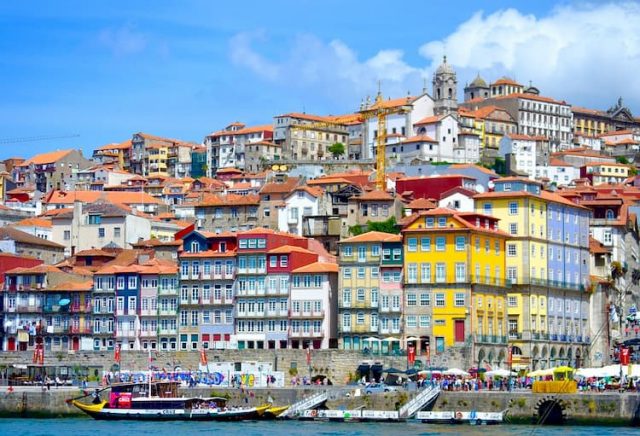 A little further north, resting beautifully beside Douro River, Porto is a dream come true for those in search of an abundance of historical monuments alongside a sizzling nightlife. Truly a sight to belong, Porto has served as the perfect destination for a honeymoon in Portugal for many newlyweds.
In addition to basking in the city's charm, you can go on incredible wine tasting tours and explore any of the numerous port cellars, located right within the town.
And after a day of sampling some of the finest vintages on offer, you can finish the day by cruising down the Douro River and watching the sunset with your darling.
You can read more about the incredible city of Porto here.
A honeymoon in the Algarve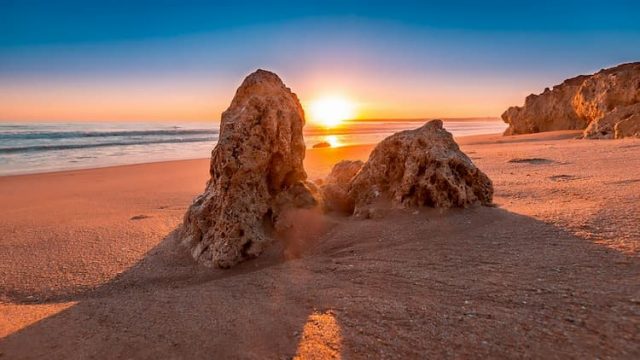 If you're looking to ensure that your honeymoon in Portugal is full of sun and sand, then there's no better place than the Algarve. With over 3,000 hours of sunshine per year, along with hundreds of miles of spectacular sandy coastline, and warm temperature, a honeymoon in the Algarve is sure to exceed expectations.
Whether you're looking for pure relaxation or a bevy of leisure activities, the Algarve has something to suit any couple. Each time I visit, I'm overwhelmed by the hospitality of the locals, the beauty and variety of the landscapes, and couldn't imagine a better place to celebrate being love.
One of the most romantic tours you can embark on is the half day Benagil caves tour which you can take over here.
A honeymoon in the Azores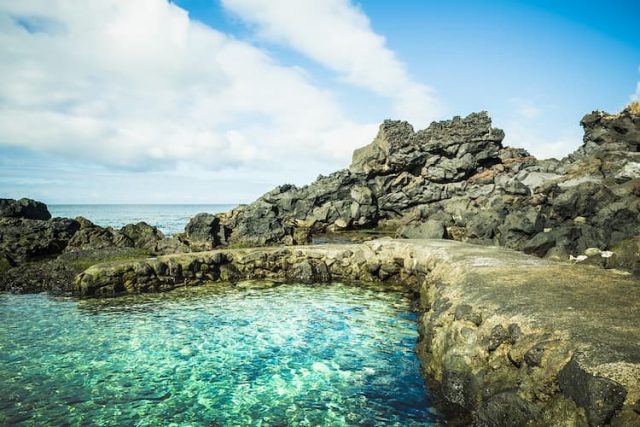 If epic nature is what you and your love are after, the Azores is an incredible place for a honeymoon in Portugal. Peaceful, gorgeous, and romantic to the core, these islands are a paradise if I've ever seen one.
From lush forests and volcanic wonders to the infinite sea and distinct culture, the Azores archipelago is a unique and memorable honeymoon destination that holds the power to both surprise and delight.
One of the most exceptional things you can do is go on a whale-hunting expedition around the island. It's unbelievably exciting and a once in a lifetime experience!
A honeymoon in Madeira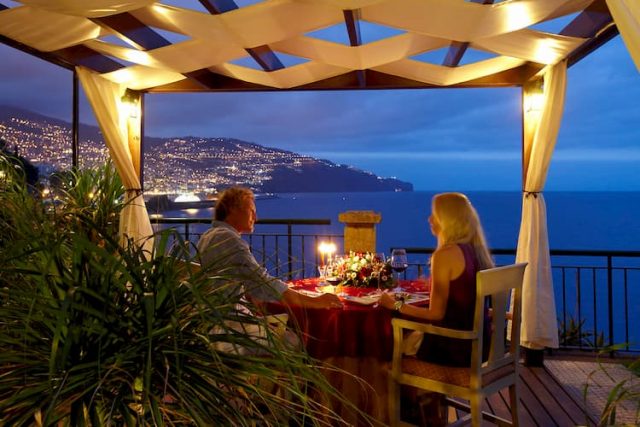 Another island destination for a honeymoon in Portugal that is dripping in romance is Madeira.
Here you'll find unforgettable sunsets, gorgeous scenery, and some truly fantastic restaurants serving up the freshest seafood you've ever tasted.
You can wander hand in hand through the Botanic Gardens or the Orchid Gardens, stroll through the parks at Monte or Ribeiro Frio, or explore the levadas of the Caldeirão Verde and the 25 Fontes (25 fountains).
In Madeira, you'll discover exotic flowers around every corner and will end up feeling like you've stumbled upon a little paradise created just for the two of you.
Another amazing thing you can do is swim in the volcanic lava pools of Porto Moniz with your better half. Book your ticket before it's sold out.
Want to find out more about dating in Portugal? Read our guide.
What to do on your honeymoon in Portugal
In addition to admiring the beautiful scenery and eating fabulous food, a honeymoon in Portugal also gives you the opportunity to enjoy all sorts of memorable activities.
Cruise the night away in Portugal
Among the most romantic things to do during a honeymoon in Portugal, a cruise ride on the Tagus River or Douro River is a must. The Tagus River is famous for river cruises that take you around Lisbon and its major attractions like Belém Tower, National Pantheon etc.
To witness the most photogenic sunset, take an evening cruise. Likewise, a cruise on the Douro will allow you to see Porto in a completely new way while enjoying some of the finest bounties of the region.
Visit a winery on your honeymoon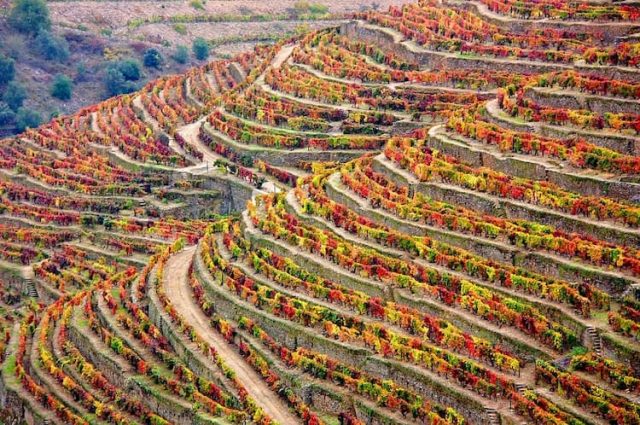 No matter what region of the country you chose for a honeymoon in Portugal, you're never far away from a winery. Lush, green vineyards abound across the country and are the perfect place to stroll hand in hand in the vineyards, soak in the tranquillity, and taste world-class Portuguese wine.
From the wineries in the north of Portugal to the wineries in the centre, close to Lisbon, there are so many options I can't even tell you which one is my favourite.
You can discover new grape varieties together and pick up a bottle to enjoy together on your first, tenth, or maybe even twentieth, wedding anniversary.
Are you curious about the Douro Valley? You can find out more here.
 Indulge at a spa for your honeymoon in Portugal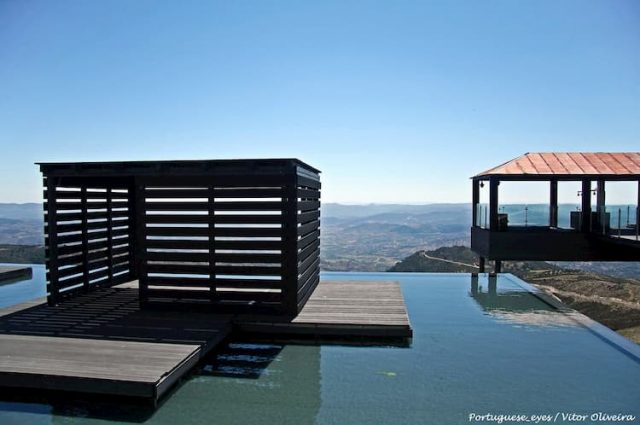 With natural hot springs and an expert at cultivating the finer things in life, you'll be able to take advantage of the many world-class spas during a honeymoon in Portugal.
Ranging from aromatherapy, deep tissue massages, sauna bath to Balinese therapies, and hammam, it is fairly obvious that indulging in couple spa is one of the most quixotic experience newlyweds can enjoy together. Brimming with luxury, Portugal has some of the best and most luxurious couple spas out there.
Best honeymoon hotels and resorts
Of course, once you've decided to honeymoon in Portugal, you need to find the perfect place to stay. Luckily for you, there are several incredible options that will leave you feeling pampered to the max and totally blissed out.
Tivoli Palácio de Seteais in Sintra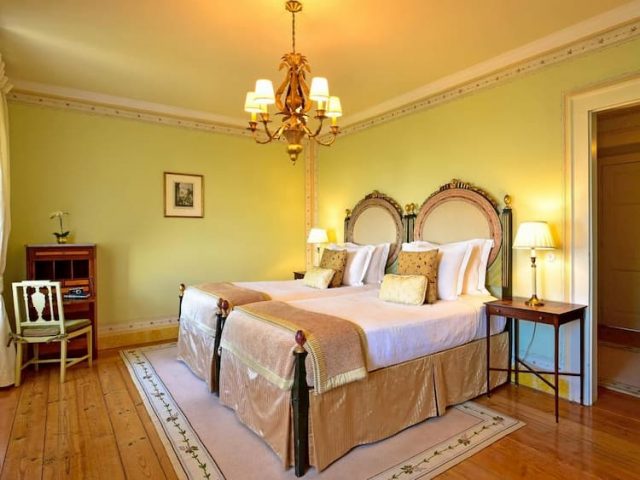 Ever dreamed about spending the night in a palace with your love? In Sintra, you can do just that. Only 30 bedrooms are housed in this elegant, late 18th-century, neo-classical palace, with interiors of frescoed walls, tapestries and antique furniture.
Hidden inside the wooded mountains of Sintra, a stay in this gorgeous hotel will allow you to truly appreciate why this special place was once the summer retreat of the Portuguese royal family. Book your room here.
LX Boutique Hotel in Lisbon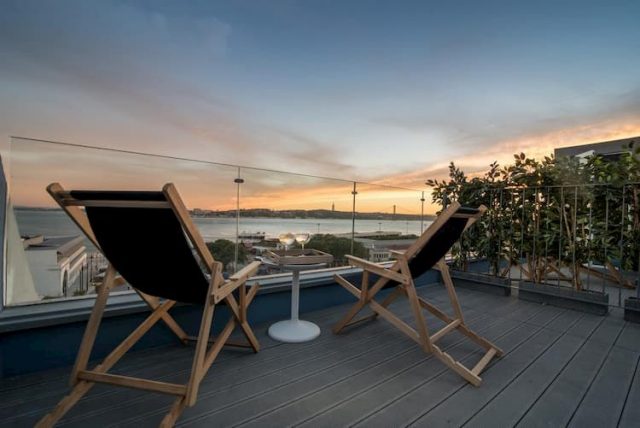 If you're looking for a hip and chic experience in the city, this is the hotel for you. Featuring classic décor, cool furniture and best of hospitality, LX Boutique Hotel is among the affordable 4-star honeymoon hotels in Portugal.
The hotel has rooms in various categories from classic, superior to rooftop suite and fantastic restaurants serving authentic World cuisine.
A super friendly and accommodating staff, this place will serve as an ideal home away from home during your honeymoon in Portugal. You can check out the prices here.
Suites Alba Resort& Spa in Lagos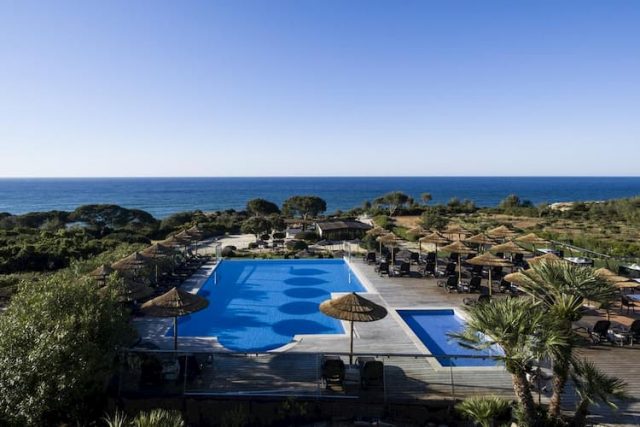 If you're looking for something more elaborate, you've no shortage of options either. One of the finest Portugal holiday resorts, Suites Alba Resort & Spa is perched on the cliff of Praia de Albandeira in Lagoa.
A 5-star luxury resort, it offers breathtaking views of the sea, a private beach, rooms with jacuzzi, a luxurious spa and a natural saltwater pool.
Is there really anything else you could wish for during a honeymoon in Portugal? Book it here.
Six Senses Douro Valley in Lamego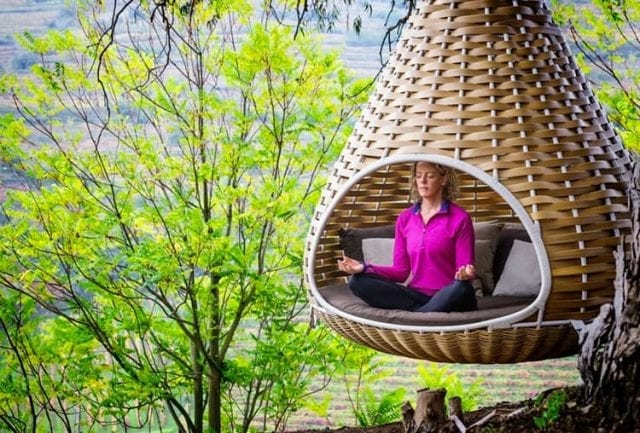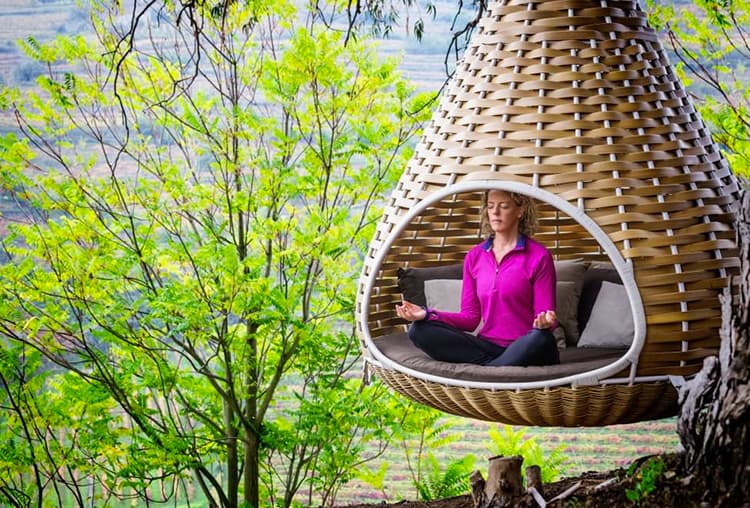 A combination of wellness and indulgence await you if you decide to spend your honeymoon in Portugal at Six Sense Douro Valley. Perched atop Portugal's celebrated wine region Lamego, this boutique hotel handily reconciles healthy living devotees with their inner hedonists.
Stays at this remarkable 19th-century manor are all about feeling good. You can luxuriate in river-view rooms, climb ancient trees in the grounds' nature trails, feast on organic produce from the kitchen's own gardens and relax completely with the spa's skilled therapists. Book it here.
Aldeia da Fonte in the Azores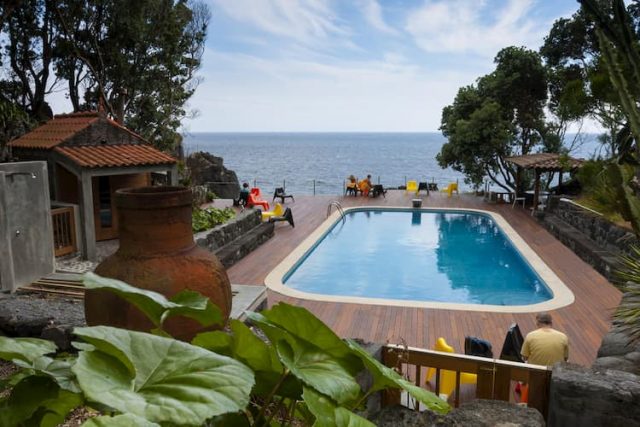 This wonderful hotel is set dramatically on the cliffs above the Atlantic Ocean and at the foot of the spectacular Mount Pico volcano. One for the nature lovers, this place is surrounded by forest, rocks and vineyards.
As the construction is in keeping with local architectural traditions, this gorgeous property manages to provide both modern comforts with a homely atmosphere.
The area also offers plenty of activity for the more energetic newlyweds, including mountain hikes, bird watching, paragliding, star gazing as well as whale & dolphin watching from the private hotel watchtower. Find out their prices here.
Learn everything about the Azores and why you must visit it at least once in a lifetime on this article we wrote.
Savoy Calheta Beach in Maderia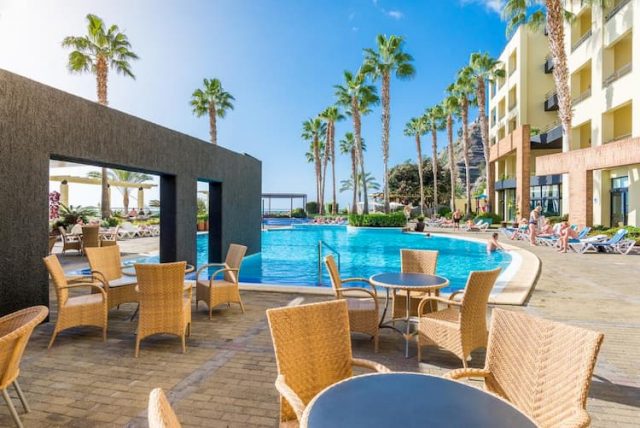 This protected location has one of the best subtropical micro-climates in Madeira, allowing you to make the most of nature, the beach and the crystal blue ocean, any time of year.
Only one step separates the hotel from the promenade of fine sand of Calheta Beach, where you can stroll along the seafront and visit the neighbouring marina.
An all-inclusive experience, you can enjoy every moment of your romantic getaway worry-free in this quiet and elegant location.
Renting a villa for your honeymoon in Portugal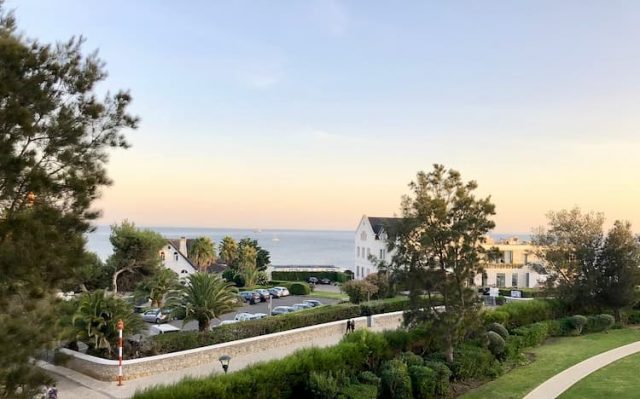 If you're looking for a little more privacy than a hotel or resort can offer, you also have plenty of options for a perfect honeymoon in Portugal.
Luxury retreats and Oliver's Travels are just two of the places you can find incredible villas in for your honeymoon in Portugal, whether you're looking for something modest and secluded, to full-blown celebrity treatment.
Portugal: The Ultimate Honeymoon Destination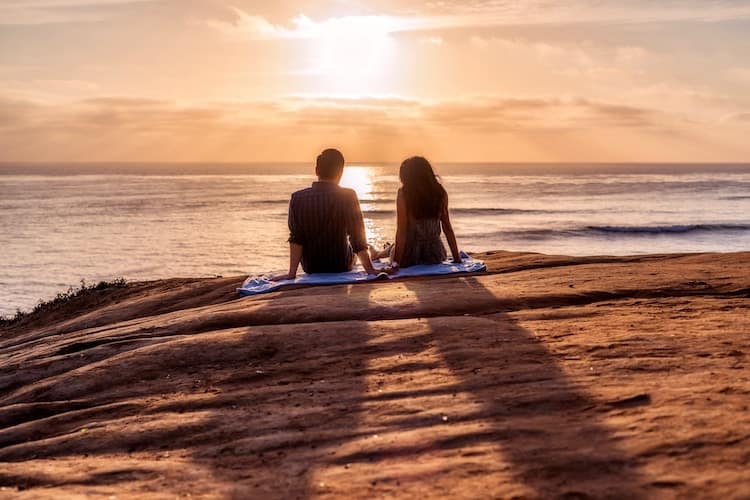 Regardless of where you decide to stay, there's no doubt that a honeymoon in Portugal will leave you and your partner feeling closer and more connected than ever before.
With a host of new memories, you can cherish forever, let the romance of Portugal take you on a journey you'll never forget.
If you liked this you might also like:
Weddings in Portugal, the Ultimate Guide to Your Big Day
The Best and Most Romantic Places to Get Married in Portugal
Stag and Hen Do in Portugal, Your Ultimate Guide to the Best Party Places
Did you find this article useful in your search for the best honeymoon locations in Portugal? If you have any comments or questions, drop us a line below.
Stay in touch with everything about visiting Portugal by subscribing to our newsletter.