Olá, como está (Hi, how are you)?
So you've found yourself wanting to know all about Portugal: The home of the Portuguese custard tarts, Christiano Ronaldo and the biggest surf waves in the world.
We're not surprised.
Portugal has a rich history, unique language and distinct culture from many other countries.
Here, we hope to tell you all about Portugal's geography and history, Portuguese people and their traditions, and lastly all about Portugal's places to see.
We're certain we'll peak your interest enough to plan a trip to what we consider one of the greatest countries in the world.
All about Portugal
Geography, where exactly is it?
Portugal is the westernmost, sovereign state of mainland Europe, neighbouring Spain and the Atlantic Ocean. Its territory also includes the Atlantic archipelagoes of the Azores and Madeira. It is the oldest state on the Iberian Peninsula and one of the oldest in Europe.
The country covers 91,470 square kilometres of land, making it the eleventh largest nation in the world. At the time of writing this, the population is at 10,781,459 people, most of whom reside in the nation's capital, Lisbon, or surrounding cities.
An ancient history
Legend has it that Lisbon was founded by the ancient Greek warrior Odysseus, who was said to have arrived at a rocky headland, liked what he saw, and decided to stay.
Portugal was, however, originally settled by the Celtic people, then later the Phoenicians, Carthaginians and Roman empires resided in the area. In 711 AD, the Moors invaded and conquered the Iberian Peninsula for some hundreds of years before the Kingdom of Portugal was officially formed in 1139, with Afonso Henriques named the country's first king.
In the 14th century, Portugal became a major power in the Age of Exploration. The Portuguese had the most up-to-date and best navigational tools which helped the country position itself as the first global sea power.
Explorers like Vasco da Gama, Ferdinand Magellan and Pedro Álvares Cabral helped expanded Portugal's colonies as far as India, Africa and South America.
In the 1900s, Portugal became a dictatorship. The country was ruled by Prime Ministers Antonio Salazar and Marcelo Caetano in this way for 42 years until a left-wing military coup took control of the country and drastically reformed its policies.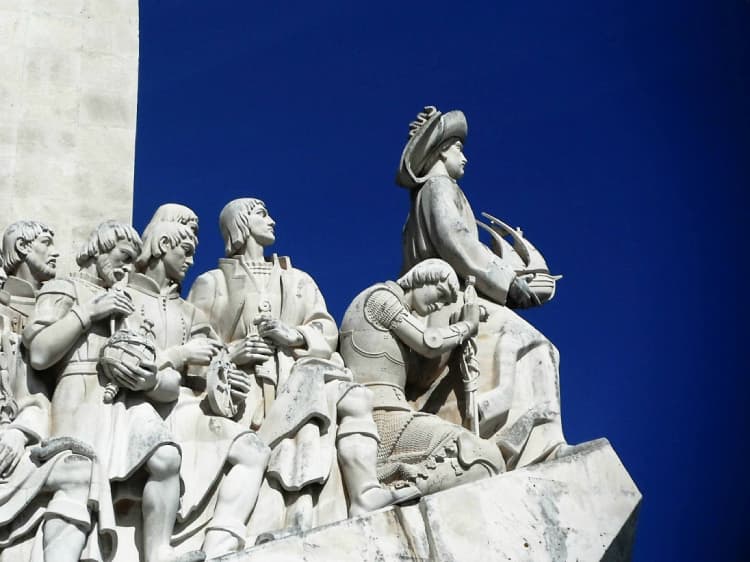 Portugal today
Today, Portugal has a combination of a presidential and parliamentary democracy. The President, Marcelo Rebelo de Sousa, is considered the head of state and directly elected by citizens.
The Prime Minister, Antonio Costa, is head of the legislature and nominated by the President himself but can only be dismissed by parliament. Both leaders play a role in policy matters.
Portugal's trade revolves largely around its exports, which include vehicles, electrical machinery, mineral fuels (oils), plastics, knitwear, crocheted clothing, footwear, cork, furniture, paper and articles of iron and steel. These exports, mostly delivered to other European nations, make up for around 43% of the country's economic output.
Portuguese people
The official language of Portugal is none other than Portuguese, which is spoken by around 280 million people worldwide. The language is spoken in Brazil and some north African countries including Angola, Mozambique, East Timor, and Cape Verde.
Portuguese people are generally very easy-going, friendly and welcoming. Those in northern regions tend to be more formal and conservative while people in the south live a more relaxed and casual lifestyle. When greeting each other it is customary for Portuguese people to kiss on both cheeks, so expect lots of kisses when in Portugal!
Religion in Portugal
About 80% of the population identifies as Roman Catholic. While the Church and state are separated in the constitution, the country's holidays, legal codes, and health and educational systems are still intertwined with its religious heritage.
Want to read more about religion in Portugal? Click here.
Famous faces in Portugal
From explorers to politicians and sportspeople, Portugal is also the birthplace for many a famous face. Christiano Ronaldo is one of the country's most prized sports star, often considered the best football player in the world and regarded, by many, as one of the greatest players of all time.
Other famous faces include actress Daniela Ruah, model Sara Sampaio, and literary figures Luis de Camoes and Fernando Pessoa, just to name a few.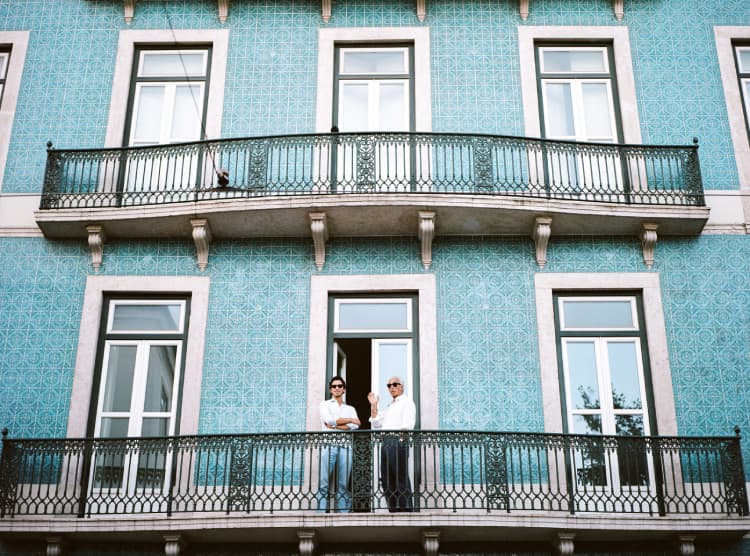 Portugal's traditions
On visiting Portugal, you will soon learn that the Portuguese are obsessed with their codfish ("bacalhau"). Whether it is boiled, roasted, served with cream or cornbread, codfish is a huge part of this country's culinary culture.
Other traditional foods include sardines and the precious 'pastry of cream' or custard tart ("pastel de nata"). The Portuguese custard tart pastry is greatly appreciated by tourists and for only €1 each, they very addictive.
Another of Portugal's traditions involves music. One of the most characteristic musical genres of Portugal is Fado, which is marked by melancholy, longing, fate and destiny. We highly recommend listening to Fado while drinking a glass of red wine.
One of our favourite Portuguese traditions (besides the 'pastel de nata') are the glazed tiles ("azulejos") that decorate many buildings. The 'azulejos' are very common and their production has more than five centuries of history, which is seen across the country in churches, old train stations, and on the walls of many homes.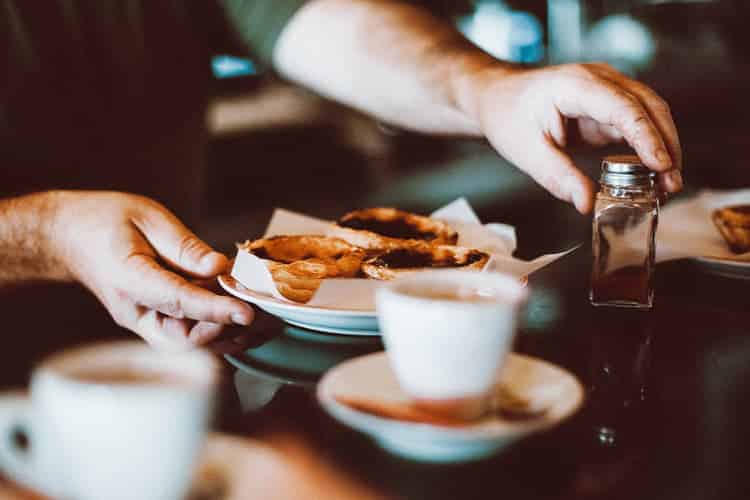 Portuguese cities
Now that we've (hopefully) got you planning a trip to Portugal, where do you go?
Well, the capital, Lisbon, is the economic and cultural centre. The city is situated on the right bank of the Tagus river and filled with steep hills leading to mesmerising lookouts ("miradouros").
Lisbon has a reputation for great food, Fado music, wild nightlife and sports fans. Home to the Benfica stadium and the lively Bairro Alto, Lisbon sure knows how to enjoy itself.
Porto is the second largest city in Portugal and has previously been named 'The Best European Destination' twice, in 2014 and 2017. Port wine is named after Porto since the metropolitan area and the cellars of this region were responsible for packaging and exporting the fortified wine. Don't forget to try some if you're in Porto!
Other cities worth visiting are Coimbra, a lively student city, the beautiful, southern Algarve region with its unforgettable coastlines and of course surf towns like Peniche and Nazaré.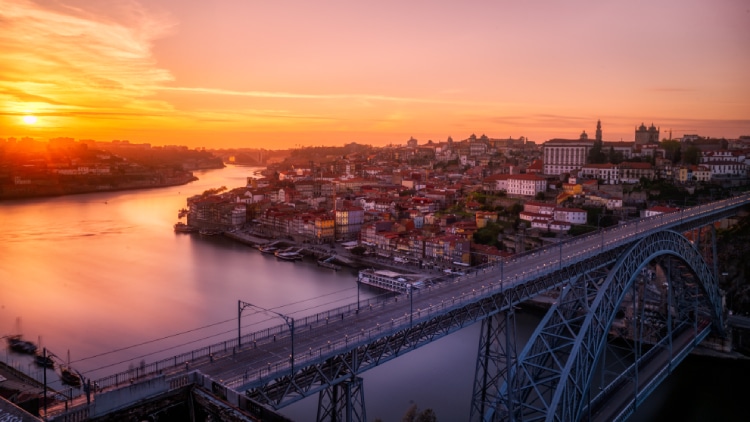 Similar to the myth of Odysseus, when I arrived in Portugal I quickly fell in love with all that I saw and decided to stay. Portugal's relaxed lifestyle, low cost of living, low crime rates, an endless supply of 'pastel de nata' and never-ending summers are just some of the reasons it attracts millions of tourists and residents, like me, each year.
Superstar, Madonna, even relocated to a mansion near Lisbon recently and if that doesn't convince you how spectacular this country is, we're not sure what will!
Do you have any questions or curiosities about Portugal you'd like to know more about? Do you have any experiences to share? Feel free to leave a comment below.
We publish new content every day so be sure to subscribe to our newsletter to get notified of the latest tips for your visit or move to Portugal.
You might also like:
23 Surprising Facts About Portugal That You Probably Didn't Know
Portuguese Traditions That Might Surprise You to Know