Planning a lazy Sunday? What better cure for a hangover is there than a hearty breakfast or late-morning brunch?
Nothing compares to smashed avocado on toast with salmon and poached eggs (Aussies will understand) or chicken and bacon on waffles (for the Americans reading this).
Portugal does its own Portuguese traditional foods really well, but that doesn't mean they're afraid to embrace the tastes of other cultures. So when it comes to brunch, Portugal knows how to deliver.
Since breakfast is the most important meal of the day, we've picked our favourite brunch spots all over the country to whet your appetite.
Best 5 brunch cafés in Lisbon
Lisbon – the country's capital and home to lots of expats contributing to the brunch scene.
The Mill: An Australian-Portuguese café serving speciality coffee and fresh Portuguese produce, all served with an Aussie twist. The Mill is a cosy café which has two locations in Lisbon and Ericeira; their menu includes pastries, yoghurts, granola, bagels, toasties, and hot breakfasts (yes, Vegemite is on the menu). At the weekend they only serve the brunch menu.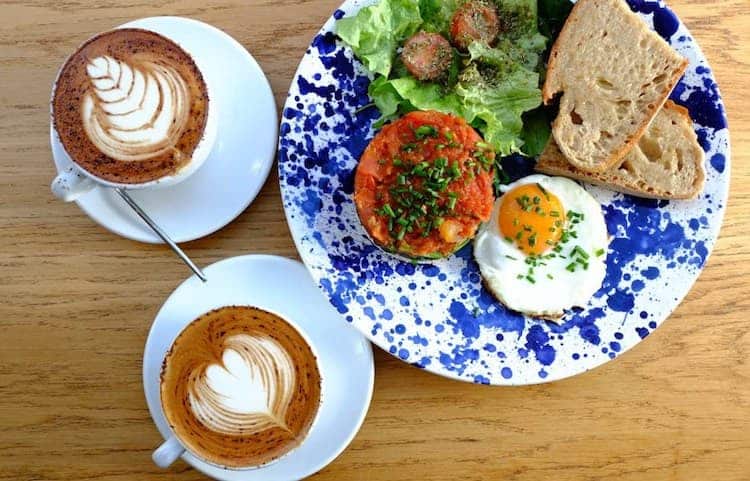 Address: Rua do Poco dos Negros 1. Open 8am to 4pm.
2. Fábrica dos Sabores: An artisan bakery located in Saldanha, the financial district of Lisbon. The place has a cosy and relaxed interior and a constant smell of fresh bread; fit for groups or individual brunchers. The menu includes everything from the traditional avocado on toast, pancakes, waffles to eggs Benedict, eggs Royal, shakshuka or Açaí bowls. They even have a superfood brunch. Also on offer, there are hot drinks like super lattes, chai latte and great hot chocolate.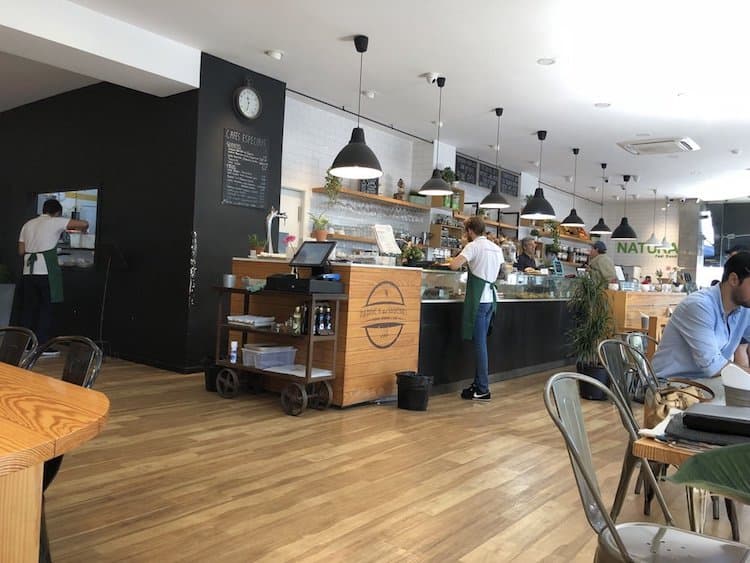 Address: Avenida Defensores de Chaves 55. Open 8am to 8pm.
3. Hello Kristof: Looking for a top-notch cappuccino? Then look no further, Hello Kristof is a quirky little café just outside the city centre, dishing up classic brunch favourites like avocado, scrambled eggs and good coffee. The interior has an industrial hipster vibe; perfect for those wanting to update their Instagram feed.
Address: Rua do Poco dos Negros 103. Open 9am to 6pm.
4. Brick Café: Giving off hipster vibes in one of Lisbon's most diverse neighbourhoods, Brick Café's brunch is more exciting than bricks, we promise! You can order everything from toast and pastries to scrambled eggs, omelettes and the full English breakfast. Their coffees here are unrivalled with plenty of latte art on show.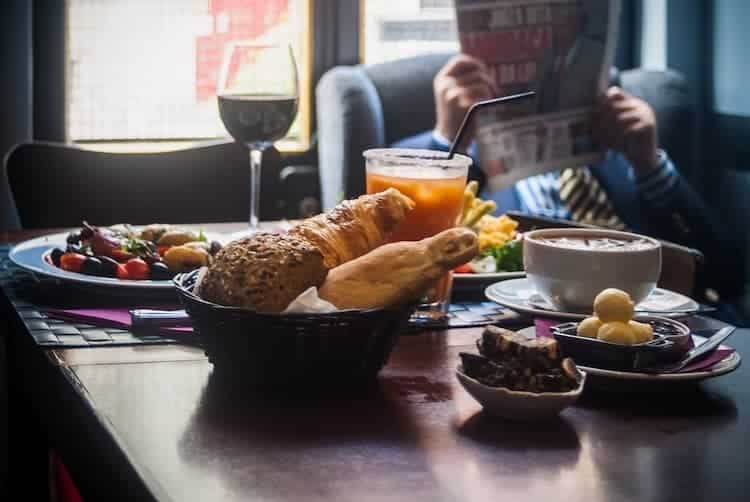 Address: Rua Mocambique 2, Anjos. Open Sunday 10am to 6pm, Tuesday to Saturday 8am to 8pm.
5. Juicy Lisboa: Delicious, healthy and fun this is a plant-based restaurant in the heart of Lisbon. The team at Juicy bring you a combination of new and healthy food, delicious fresh juices and cocktails, and to top it off – funky music vibes. Once you sit down, you'll never want to leave. Check it out for a nutritious and entertaining brunch experience.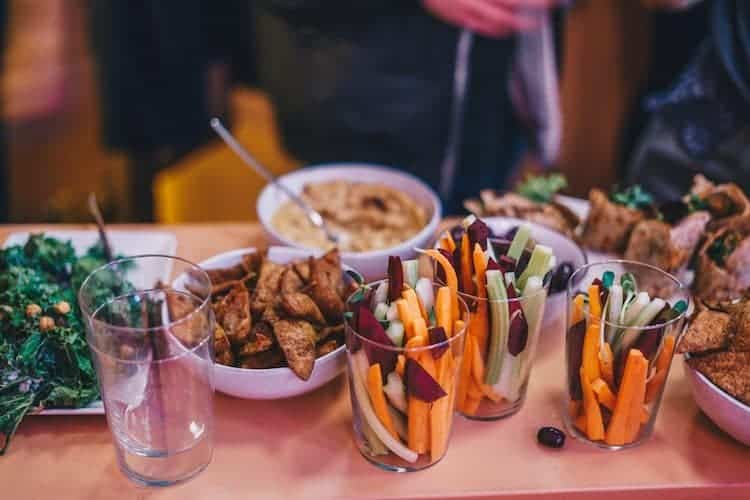 Address: Rua de São Julião 70. Open Monday to Sunday 10am to 10pm.
Best 5 brunch cafés in Porto
Porto – the second largest city in Portugal is giving Lisbon a run for its money, with plenty of brunch favourites up here.
Zenith: Brunch here means anything goes. Their menu ranges from pancakes to smoothie bowls, granola, toasted sandwiches, and more. They offer every type of coffee, including the Aussie flat white. Cocktails are also a thing at Zenith, meaning you can sip on mimosas while chomping down an eggs Benedict.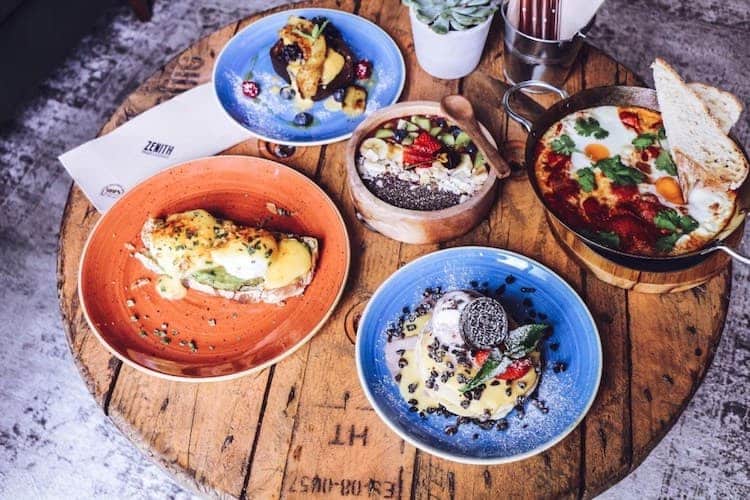 Address: Praca de Carlos Alberto 86. Open Sunday to Thursday 10am to 8pm and Friday and Saturday from 10am to 2am .
Flaviis Brunch & Restaurant: You don't need to wait for Sunday to have the most delicious pancakes, toasties, smoothie bowls and eggs. At Flaavis Brunch & Restaurant, brunch is served every single day.
Address: Rua de Cedofeita 12. Open 1oam to 11.30pm.
Casinha Boutique Café: All-day brunch, hallelujah! But the best part of this café is its secret garden – perfect for warm, sunny days. From €9.90 you can munch on croissants and muffins, soup and yoghurt, sandwiches, scrambled eggs and ham, and even a dessert to finish it off. Cheesecake or apple pie anyone?
Address: Avenida da Boavista 854. Open Monday to Saturday 9am to midnight and Sunday 10am to 10pm.
O Diplomata: Craving pancakes and well, more pancakes? This brunch hotspot is a paradise for pancakes, starting from as little as €6. And of course, you can order scrambled eggs, bacon, beans, mushrooms, the lot!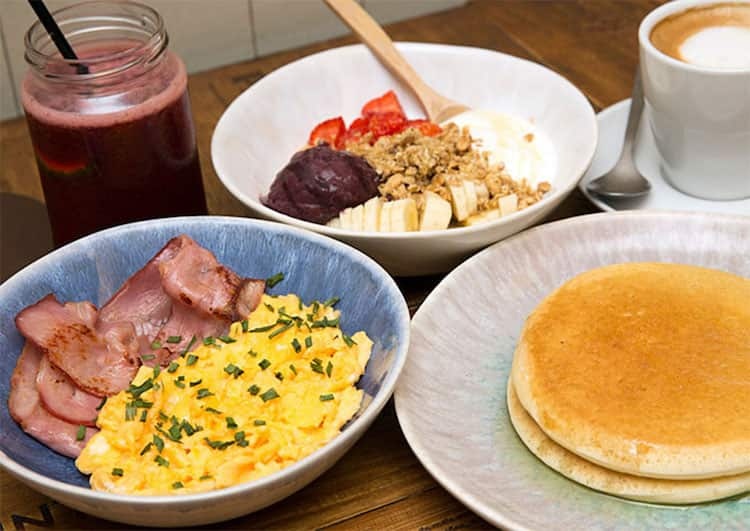 Address: Rua de Jose Falcao 32. Open 10am to 4pm.
The Bird: Not your typical brunch spot, The Bird literally has bird cages hanging from the ceiling, round tables and napkins folded into quirky shapes. As well as an all-day brunch menu, they have a delicious signature chocolate cake and teas for every taste.
Address: Rua da Agra 143. Open 11am to 8pm.
Best 5 brunch cafés in the Algarve
The Algarve – not to be excluded, the brunch scene in the south is just as popping with a large influx of tourists visiting the region each year.
Best Waffles: Not sure this café needs a description – the name says it all. Best Waffles is an excellent brunch spot located right beside the ocean. Their menu offers everything from toasties to waffles with ice cream on top, which taste even better with a view of the sea.
Address: Avenida Infante Sagres, Edf. Atlantida II Loja 10, Quarteira. Open 10.30am to 7pm.
Oasis Café: Situated in the Lagos marina, this tranquil café is certainly a treasured oasis away from the main drag. Their menu includes everything from scrambled eggs, bacon and beans, to fruit platters and plenty of vegetarian options. Kickstart your day with a proper English breakfast and a Bloody Mary.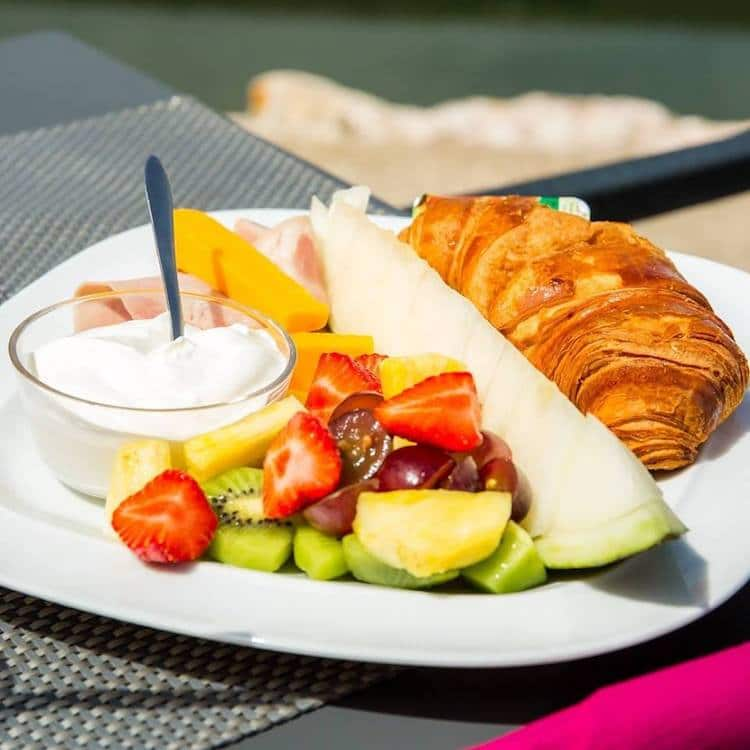 Address: Marina de Lagos, Loja 15 e 16, Marina de Lagos. Open 8am to 11pm.
Earth Shop and Café: A vegetarian-friendly spot in the Algarve catering to both plant and meat eaters. The breakfast meals include names like Earth Deluxe and Earth Delicia, promoting green and healthy living. They also have a shop full of handicrafts for sale to browse on after filling your stomach.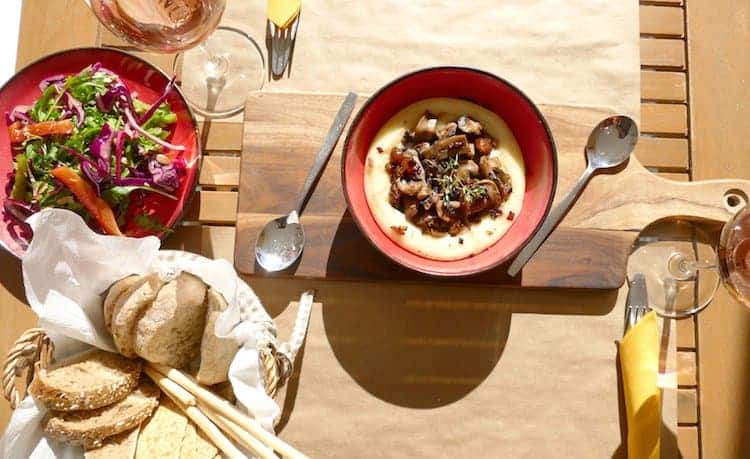 Address: Rua das Flores 1, Carvoeiro. Open 8.30am to 5.30pm (closed on Tuesdays).
Doçaria Almeixar: If you have a sweet tooth, then this cake heaven is the place for you. Located in Albufeira, this family friendly stop dishes up everything sweet from waffles, crêpes and French toast, to coffee and freshly-squeezed orange juice.
Address: Estrada de Vale Rabelho, Albufeira. hours not listed
Boaty's Grand Café: A cosy brunch spot ideal for the afternoon-risers. Their Mediterranean-style menu includes more tapas than eggs, but the quality is excellent. You can enjoy a juicy burger, Caesar salad, salmon Ras el-Hanout or even a home-smoked mackerel.
Address: Rua da Praia 10, Luz. Open Tuesday to Sunday 12.30pm to 11pm. (Closed for the winter but they will reopen on 13 February.)
Some special mentions of brunch cafés in other cities in Portugal…
Gazeta Café, Sintra: Located in the heart of Sintra's historic centre, beside the News Museum, this café claims to serve the best coffee, bagels, and brunch in town, and they're not wrong!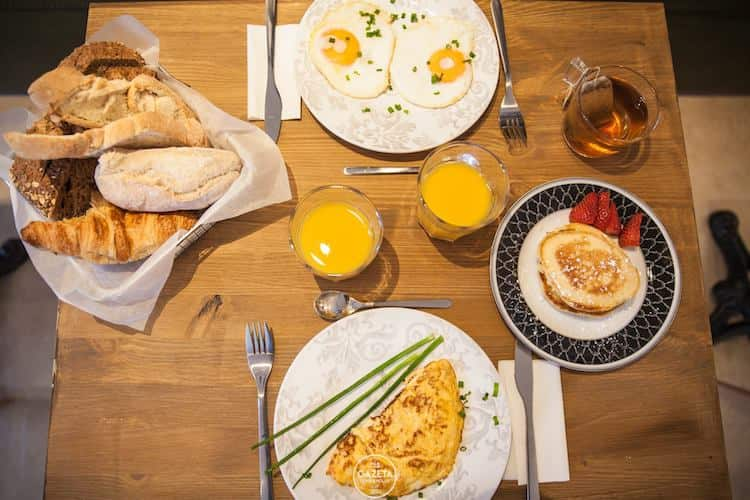 Address: Rua Visconde de Monserrate 26, Sintra. Open 9.30am to 6.30pm.
Simone Coffee Shop, Coimbra: Whether you're craving eggs Benedict, yoghurt and muesli, or a hot dog with an egg on top, this quirky café has got a treat for you. Located in the student centre, Coimbra and open until late, this is the perfect place for those wanting a study break or simply an excuse to sip on a cappuccino!
Address: Rua Joao Machado 5, Coimbra. Open 7am to 11pm.
Now that's a lot of brunches. Whether you choose to eat before noon or after is up to you, but be sure to check out one of these scrumptious brunch spots when you're in Portugal.
Have we missed any of your favourite brunch spots? Let us know in the comments below!
Subscribe to our newsletter and discover more about Portugal with us.