Imagine having Portugal as your second home, surrounded by sandy beaches, green mountains, and dynamic cities. Many digital nomads in the EU have made Portugal their workplace already. Are you a digital nomad trying to decide which country is the best place to reside when working remotely? Then Portugal Digital Nomad Visa is an excellent choice.
Portugal is now the latest European country to provide a Digital Nomad Visa, making it even more attractive to remote workers. The Portuguese government recently announced the establishment of the Portugal Digital Nomad Visa. With this visa, digital nomads can stay or settle for a certain period in Portugal.
Under this program, foreigners are welcome to run businesses, work remotely, or enjoy quiet lifestyles in Portugal using their passive income sources. Portugal has everything a person looks for when working abroad:
Good internet access
Proximity to nature
Delicious and unique food
Exceptional weather
A vibrant culture
Affordable housing
Accommodation in Portugal: Where to Live
It would be best to decide whether you need a villa, a one-room apartment, a two-room apartment, or an Airbnb before searching for a property in Portugal. Traveling alone or with your family will affect the accommodation you choose. Additionally, it would be best to consider where you want to live and whether a house is available. We suggest that foreign nationals moving to Portugal begin looking for housing before they arrive in the country.
The two best accommodation options for a digital nomad are Airbnb and Booking.com. Let's take a closer look at them.
Airbnb
The service that seems to be the most beneficial to remote workers is Airbnb. It allows you to find stylish apartments with all the conveniences most digital nomads seek.
But it is advised to reserve early. Since Airbnb is the most popular housing option for digital nomads, apartments are immediately booked after someone vacates, especially during summer.
This booking website acts as a middleman between travelers, hotels, guesthouses, and vacation rentals. The search option allows users to specify their search criteria and make direct bookings, whether for stays, flights, hotels, car rentals, or airport taxis.
Booking.com offers a variety of lodging options, from inner-city apartments to beach-view flats. You can use search filters to get what you need, such as fast internet and comfy furniture.
Coworking in Portugal: Places to Work
Numerous coworking spaces in cities like Lisbon, Porto, and many other places in the country serve as commercial hubs for remote employees. Some of the best coworking places in the country are listed below.
Porto i/o
Meeting and socializing with other Portugal digital nomads in Porto is easy, thanks to Porto i/o. There are offices in the city center, Santa Catarina, Douro Riverside, and the seaside. Porto i/o regularly hosts seminars, workshops, and lectures and is a leading, creative coworking space.
Liberdade229
This is a lovely coworking space in the heart of Lisbon. The offices are spacious and let in a lot of sunlight, along with elegant bathrooms and a shared kitchen, giving the feeling of comfort and cleanliness.
Largo
Situated in a peaceful part of Peniche, Largo is the only coworking center in the area. The workplace is welcoming, reasonably priced, and fully equipped.
Ocupa Cowork
Ocupa can be your office if you want to work somewhere with good light, a river view, and plenty of coffee. You can network here and expand your business from a professional setting.
Factory Braga
The coworking area in Factory Braga is a modern and functional place where you can work while seated in work pods, shared workspaces, or their lounge area. You can also access extras like free meeting room use, a Nintendo Wii, ping pong, and other bonuses.
Networking in Portugal: Places to Meet Fellow Expats
Digital nomads have a wide variety of networking groups, resources, and organizations. For expats to network and meet one another, there are several business groups like the Confederation of Portuguese Business and the Business Association of Portugal. Meetings and events are planned for digital nomads from specific industries to network. In addition, people can connect through Facebook groups.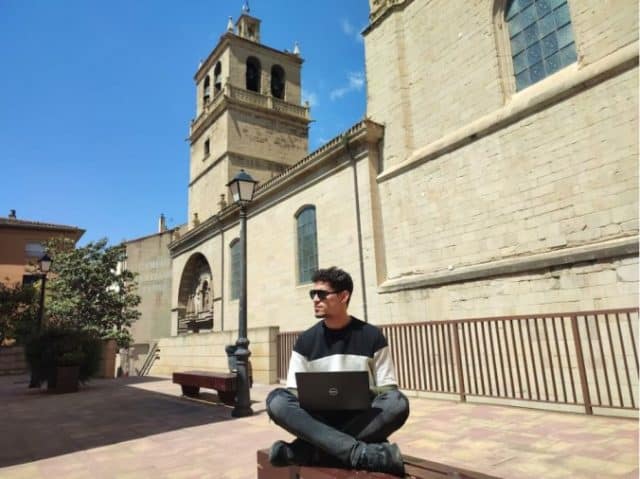 Digital Banking in Portugal
It is recommended that digital nomads moving to Portugal register with one of the international banks in the country. Portugal's sophisticated banking system includes Multibanco, one of the world's most advanced interbank networks. Portugal now has digital banks as well. Bunq, N26, and Revolut are the three leading digital banks. The two significant advantages of using these accounts include being able to implement instant changes to your banking information and constant access to your money.
Transportation
Portugal has a sophisticated transportation network, making it simple to move around the country. The communities are very well connected, with affordable and convenient transportation.
Airports
Lisbon, Porto, and Faro are home to Portugal's three main international airports. In addition to this, a lot of cities in Portugal have domestic airports, which facilitate convenient transportation across the country.
Bus services
Both local and regional buses are available with Portugal's bus system. These buses serve all significant towns and nearby locations and frequently run between Portuguese cities.
Trains
The country has a vast railroad network, including regional, interregional, and suburban trains.
Taxi
Taxis are easily accessable in Portugal. In cities, taximeters are typically used to determine rates, but they use a per-kilometer system for longer trips. Note that prices rise by about 20 percent from 10 pm to 6 am, and 10 percent of the fare is the standard tip percentage.
There are also online taxi services in Portugal, such as Uber and Bolt, offering excellent service for a reasonable price. You can download their apps, allowing you to order a taxi to any place you need in a few minutes. For example, an Uber or Bolt ride from Lisbon airport to the central railway station would cost around €5 – €6.
Food and Groceries
You're likely to find a lot of discounts, sometimes even up to 50 percent off, while shopping at the supermarkets. Loyal consumers receive discount cards from almost all supermarket chains. The grocery chains open during regular business hours and on weekends include Pingo Doce, SPAR, and Continente.
Also, Portuguese cuisine is delicious and, you'll be glad to hear, reasonably priced. You can chow down on your favorite treats at affordable prices whether you go out or have them delivered.
Many restaurants serve continental cuisine because there are many tourists in the country. It will cost you about €40 to book an Italian restaurant dinner for two people, including an appetizer, a main course, wine, and dessert.
Laundry
The self-service laundries are available all around the country. Use the Google Maps app to look up the closest ones. These are the fees for self-service laundries for 30 minutes:
Light wash at 20°C – €3
Wash at 30°C – €4
Wash at 45°C – €4.50
Wash at 60°C – €5
Another option is to pick hotels that provide their visitors with laundry services, although this can be costly. An alternative can be choosing an Airbnb with a washing machine. It's unnecessary to spend the whole trip in an Airbnb, but it could help if you booked in for two days/nights weekly.
Lifestyle and Leisure
It is impossible to spend your time in Portugal just working or studying since the country has lots of things to offer, no matter if you enjoy spending time alone or with family and friends. Portugal is a great tourist destination, with affordable prices and lots of things to do. Therefore, you can easily book your trips or go out for the night without worrying about spending too much.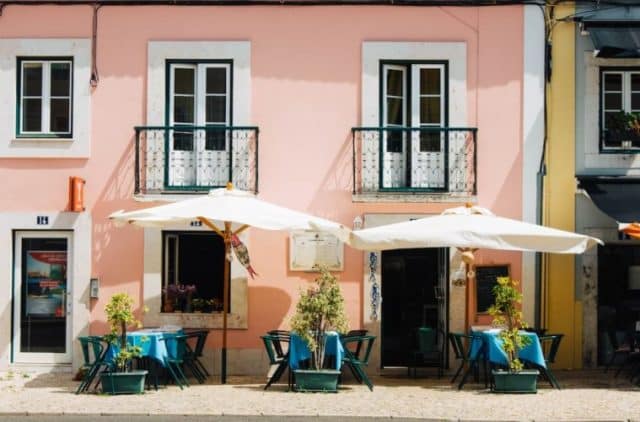 Nightlife in Portugal
Portugal's nightlife is lively and includes beach clubs, luxury rooftops, and romantic bars.
Lisbon and the Algarve are well known for their upscale nightlife and five-star hotels. The Algarve is recognized for having a thriving nightlife scene. In Lisbon, digital nomads can find many bars open until 3 am, while many clubs stay up until 6 am. There is also Porto, where you can experience the bohemian Portuguese nightlife.
Outdoor activities
Adventure enthusiasts can enjoy hiking, rock climbing, bouldering, kayaking, trail running, camping, and other outdoor sports. Doing sports is a great way to uncover the nation's true beauty, with its unique landscapes, deep waterways, and little towns. Those who enjoy sports can also choose golf, tennis, horseback riding, and water sports options.
Indoor activities
There are several beautiful museums in the country, like the Tile Museum in Lisbon, if you're looking for a laid-back outdoor hangout. Alternatively, you could shop on Porto's pedestrian-only Rua Catarina for boutique stores. You can also pay a visit to the aquarium or zoo. The aquarium in Lisbon is particularly captivating.
Cost of Living in Portugal
Portugal is very affordable when compared with other countries in western Europe. A couple can live incredibly well in the interior of Portugal or small cities for roughly €1,700 per month, including housing and groceries.
Cost of accommodation in Portugal
The average monthly rent for 85 m² furnished accommodation would cost €1,136 in an expensive area and €741 in an average neighborhood. The utilities may cost roughly €118.
If you rent a smaller apartment, for example, a 45 m² furnished studio, it may cost you €743 to live in an expensive area and €500 to live in a neighborhood that is not so popular. The utilities may cost roughly €87.
The cost of transportation in Portugal
Portugal's well-developed transportation system makes getting about the country very simple. Nearly every town and the city has good transportation connections.
The prices for transportation in Portugal are as follows:
One-way ticket by local transport – €1.60
Monthly pass – €40
Taxi 1 km (normal tariff) – €0.50
Taxi 1 hour (normal tariff) – €15
The Best Cities in Portugal for Digital Nomads
Which city in the nation is ideal for digital nomads to work from? This is another crucial decision you will need to make, and there are many options to choose from. So, let's look at a few cities.
Lisbon
Lisbon is first on the list of digital nomads who are considering moving to Portugal. The Portuguese capital has also become a coworking hotspot and leading tech hub, with Websummit relocating to Lisbon in 2016. Many coworking spaces are spread across the city, with excellent internet access and networking events.
Lisbon is less expensive than other European capitals in terms of lodging, dining, and other leisure pursuits.
Rent of a one-bedroom apartment typically costs between €638 and €829 per month
Rent of a three-bedroom apartment typically costs between €1,028 and €1,515 per month
Other necessary utilities could cost you around €140
Porto
The city, located along the banks of the Douro River, has been named expats` second favorite destination after Lisbon in Portugal. It is also less expensive for families and students compared to Lisbon.
You'll also adore the world-famous port wine, local food, vibrant streets, and the first-class healthcare system.
These are the average prices for rent In Porto:
Between €517 and €693 for a one-bedroom apartment
Between €870 and €1,200 for a three-bedroom apartment
Other necessary utilities can cost between €140 and €150.
Braga
Braga is an excellent choice for individuals looking for a less expensive and smaller city as an alternative to Lisbon and Porto. The town is famous for its vibrant nightlife and is also home to Portugal's oldest cathedrals. What's not to love about the city when you can reach the beach in 30 minutes, the mountains in 15 minutes, and Spain in 40 minutes?
Madeira
The number of digital nomads in Portugal who visit this island is rising. The island's largest city, Funchal, has year-round pleasant, comfortable weather. If you're a digital nomad in Madeira, you'll discover a large English-speaking community, making it impossible to feel lonely when living there.
Aveiro
Aveiro, the Venice of Portugal, is a great place to live, especially if you want to be close to Porto. It is an authentic Portuguese city known for its canals, long history, and vibrant culture. Due to the city's laid-back atmosphere, students and retirees, in particular, adore this location.
These are the average prices for rent In Aveiro:
A one-bedroom apartment price can range between €391 and €498
A three-bedroom apartment price can range between €566 and €777
Other necessary utilities can cost between €110 and €120.
The Drawbacks of Living in Portugal
Despite Portugal's low cost of living and sixth position in the Global Peace Index 2022, there are also some drawbacks. Although the country has very low crime rates, it's best to be cautious.
Pickpocketing and bag snatching
One of the crimes that receive the most reports in the country is pickpocketing and bag snatching. The thieves frequently use children as their distraction methods. The most targeted destinations include crowded public transportation, airports, and hotel lobbies since visitors often visit them.
If possible, keep your luggage out of sight when carrying it or keep it close to you. Anytime you are in a crowded area, ensure your belongings are well hidden.
Weather
Winters in Portugal, particularly in the north, can be rainy. The truth is that the country's winters may be bone-chillingly cold, even though we always associate it with calm landscapes and warm beaches. Make sure your apartment in Portugal is well insulated and has a good heating system. Even though Portugal is not as cold as Northern Europe, some properties are not well insulated, which is something to think of when finding a place to stay in the country.
What type of visa do I need to live in Portugal?
Portugal has agreements with nations including the USA, Canada, Australia, and New Zealand that allow their nationals to stay in Portugal for 90 days during six months without needing an additional visa. EU citizens do not need a Schengen visa to enter Portugal. The Golden Visa is an excellent option for non-EU citizens. The Non-Habitual Residency program is also a popular option, where you can receive significant tax benefits for up to ten years.
Foreign nationals who wish to remain in Portugal, for example, to work as digital nomads, must consider extending their stay, and there are a few types of visas in Portugal they can get.
Portugal Digital Nomad Visa
With the introduction of a new visa, the Portugal Digital Nomad Visa, the Portuguese government has made it possible for digital nomads to stay or work in Portugal for a specific time.
The Portuguese government will introduce the Portugal Digital Nomad Visa application process on 30 October 2022. Remote workers can use this visa to apply for either a temporary stay visa with a maximum validity of one year or a residency permit that may be renewed for up to five years. This will enable remote workers to live and work in Portugal if they earn four times the minimum wage in the country. This equals about $2,750 (about €2,800) every month.
You can submit your application for a Portugal Digital Nomad Visa 2022 at a Portuguese Consulate abroad or the Serviço de Estrangeiros e Fronteiras immigration office in Portugal. Candidates must also present a contract of employment (or evidence of self-employment), proof of tax residency, and proof of income for the past three months.
The Digital Nomad Visa is a fantastic choice for people who want to live abroad, work remotely, and take advantage of gorgeous views and a laid-back lifestyle. If the Portugal Digital Nomad Visa requirements do not suit what you are looking for, the Portugal D7 Visa, D2 Visa, and Golden Visa are all alternatives for newcomers. More information on these visa alternatives is provided below.
Residency Visa
This visa may be a great choice if you want to stay as a digital nomad in Portugal for longer than a year. The visa is valid for four months, and during that time, you must apply to Immigration and Border Services (SEF) for a resident permit. Additionally, the residency permit is valid for the next two years.
There are two types of this visa:
Portugal D7 Visa: This is for independent workers who don't want to engage in commercial or investment activity. You must demonstrate that you make at least €7,200 a year to qualify for this.
Portugal D2 Visa: This is for nomads who want to establish a business presence or engage in commercial activity there.
Besides, there is also a Portuguese Golden Visa program, allowing citizens of non-EU nations to qualify for the Golden Visa program if they invest a minimum of €280,000 in real estate.
Internet Connection: Wi-Fi Speed
Portugal has rapid internet connectivity. The internet's access speed is 34.5 megabits per second. Meo, NOS, ARTelecom, and NOWO are a few of the well-known internet service providers in the country.
You have to be a Portuguese resident to subscribe to internet packages. Registering a bank account is also advised since it can prevent paying high costs regarding currency exchanges. Internet services are offered via contracts with a minimum period.
You can find a vast network of wi-fi hotspots in hotels, parks, football stadiums, and airports. Mobile internet is a fantastic choice if you have recently moved to the country and do not want to subscribe to a connection.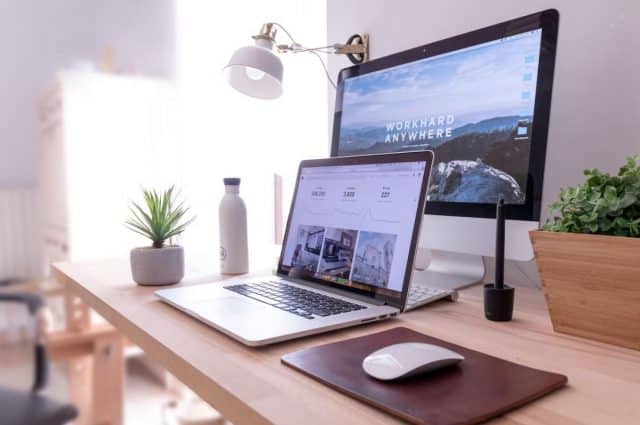 Tips for Digital Nomads in Portugal
The healthcare system in Portugal is excellent, and medical facilities are extended for digital nomads. You can use the healthcare system in Portugal as long as you meet all residency requirements.
Buying property in Portugal is straightforward, which also goes for digital nomads. Owning a house can be an excellent choice if you plan to stay in the country on a long-term work basis.
Read more about the tips to consider when moving to Portugal.
How do I save money in Portugal?
Let's consider tips on saving money when living as a digital nomad in Portugal.
When visiting Portugal, remember that sometimes imported brands are more expensive.
Do not rush into supermarkets to buy everything; instead, explore the local markets, where you can find the same products but with better quality or lower prices.
What type of digital nomad is Portugal for?
Portugal is a fantastic location for all types of digital nomads, whether you want to live in a vibrant city, relax on the beach, explore breathtaking landscapes, or attend top-notch networking events. The nation is becoming more well-known, which is no surprise given its many advantages.
Anyone looking for a destination with ideal economic conditions, delicious food, safety, quick internet, etc., shouldn't pass on the chance to live in this unique European nation.
Frequently Asked Questions About the Digital Nomad Visa in Portugal
1. Is there a Digital Nomad Visa in Portugal?
Yes, the Digital Nomad Visa will start taking applications on 30 October 2022. This type of visa is for people working outside of Portugal who can demonstrate a contract of employment, proof of tax residency, and evidence of an average monthly income over the previous three months equal to at least four times the Portuguese minimum monthly salary, or roughly €2,800.
2. How do I apply for a Portuguese Digital Nomad Visa?
Fill out the application form, schedule an appointment with an embassy or consulate of Portugal, prepare your documents and submit the application. The documents you may need to provide:
Digital Nomad Visa application form

Your passport

Identity photos

Proof of health insurance

Civil records (birth certificate, CV, qualifications, etc.)

Evidence of remote work (clients, work contract, or business license)

Proof of financial income (its source, the amount, etc.)
3. Do digital nomads pay tax in Portugal?
Digital nomads must pay taxes on income with Portuguese origins even if they are not local tax residents.
4. How long does a Portugal Digital Nomad Visa take?
Portugal introduced its Digital Nomad Visa on 30 October 2022. Visas for digital nomads typically take one month to process. You should be aware that countries have different processing dates for visa requests, and Portugal is no exception.
5. Can I work remotely in Portugal?
Yes, you can! Given the affordable cost of living, accessibility to the internet, and various activities, remote working in Portugal is a fantastic option for freelancers and remote employees.