Why should you go to Beja?
When you think of a holiday in Portugal, the first thing that comes to mind is most likely Lisbon or the Algarve.
However, in inland Portugal there is a magical and not so well known town called Beja, the capital of the Baixo Alentejo region.
In this article you will find all the information you need about visiting Beja and what to do when you get there.
Where is Beja Portugal?
Beja is situated on a high hill of about 277 metres (909 feet) and has a strategic position over the vast plains of Baixo Alentejo.
It's a small city of about 35,000 inhabitants, full of history and cultural heritage. Its name comes from the Arabic word "Baja", which means peace, and that's exactly what you can expect from a holiday there.
Beja is the capital of Baixo Alentejo, the lower part of the Alentejo region.
The Alentejo region is known for its rich-flavoured wine, delicious traditional cuisine and a hot climate with little rainfall throughout the year, which makes Beja a perfect destination if you're coming from colder countries.
Best time to go to Beja?
Any time during the year is pleasant in Beja, but be careful during the summer months as the temperatures can get to around 35°C to 40°C (95°F to 104°F).
How to get to Beja?
Reaching Beja is fairly simple: you can fly in directly to its airport, only 12 km ( 7.5 miles) west of the city, or fly to the next closest airports: Lisbon which is 170 km (106 miles) north of Beja or Faro which is 150 km (93 miles) to the south.
While there are no public connections between the Beja airport and its town centre, taxi rides are very affordable and car rental companies in Portugal are present at all airports. Some options for car rental are Europcar and Autoeurope.
If you're arriving at Lisbon airport, the easiest way to get to Beja is to catch the train from the Oriente train station which will take you approximately three hours and cost between €13 to €24.
Alternatively, you can take the long-distance bus from the Sete Rios station which will take about two hours and 45 minutes and cost between €13 to €19.
To reach either station, you can take the Metro directly from Lisbon airport. The cost of a single ride plus the rechargeable Metro card (called a Viva card) is €1.75 and you can buy them at the vending machines at the Metro entrance.
If you're arriving at Faro airport, take the long-distance bus from the Faro bus station, which you can reach with a direct shuttle bus from the airport. There are three departures per day and a ticket costs between €13 to €17.
To consult the schedules and buy tickets in advance, visit the website of Rede Expressos for the long-distance buses and Comboios de Portugal (CP) for the trains.
Where to stay in Beja?
Beja provides several traditional and comfortable accommodation options for any taste. Two popular options for a holiday stay in this area is a "Quinta", which is usually a house in the countryside, or in a "Pousada", which is a Portuguese-style inn located in the town centre.
If you have independent means of transportation and prefer a nature-filled stay, then we recommend these great choices just outside of Beja:
All of these options offer a restaurant area with locally produced food, which makes it an even more of an authentic experience.
If you would rather stay in the town centre, then look into the majestic Pousada Convento de Beja, a former convent turned into a beautiful four-star hotel.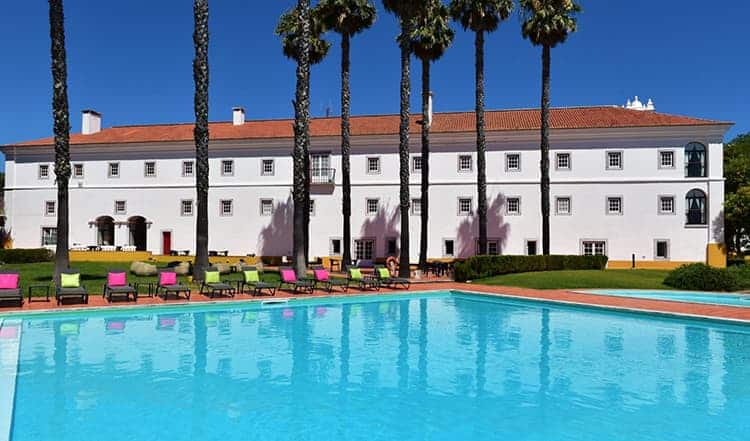 Other worthy options are Hotel Bejense (website is in Portuguese) and Hospedaria Dona Maria, both high-quality hotels, perfect for couples and located just minutes away from the main sightseeing points.
For those who like to have a kitchen at their disposal, check the listings on Airbnb, as it offers typical Portuguese houses.
Local people in Alentejo are very hospitable and will make sure you'll have anything you need during your stay.
Top things to do in Beja
Being a small city, Beja's main points of interest are all generally within walking distance of each other. Here's a suggested route that will take you through the various stages of the town's history.
From the Roman times to the Visigoths' era, up to the Manueline era, a Portuguese Gothic period from the 16th century, known for its particular ornamental architecture.
Church of Santo Amaro ("Igreja de Santo Amaro")
Start at Igreja de Santo Amaro, which hosts the Regional Visigothic Museum of Beja ("Núcleo Visigótico do Museu Regional"). Dating back to the fifth century, the church stands as a fine example of Paleo-Christian architecture in Portugal and hosts some of the most important remains of the era. The museum offers a unique collection of remains from this era and it's quite fascinating.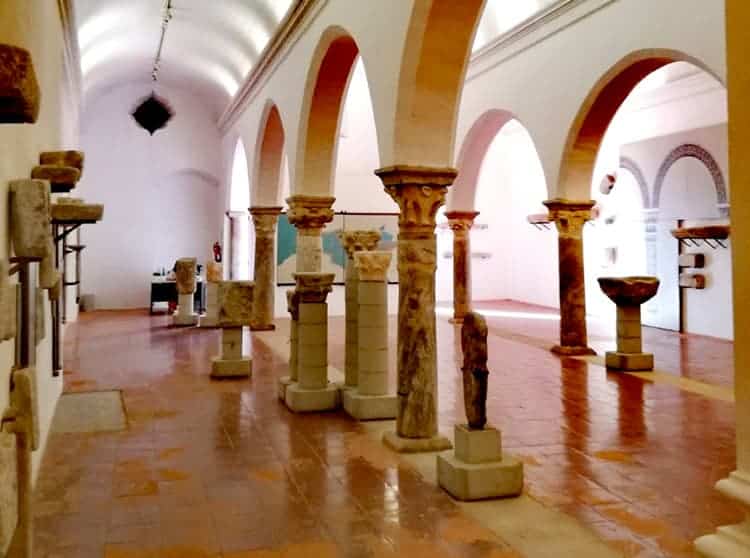 Beja Castle ("Castelo de Beja")
Continue from there to the medieval Castelo de Beja and visit its 40-metre (131-foot) clock tower, the highest viewpoint in the region. Built as military construction, its walls surround the old town and can be seen at various points.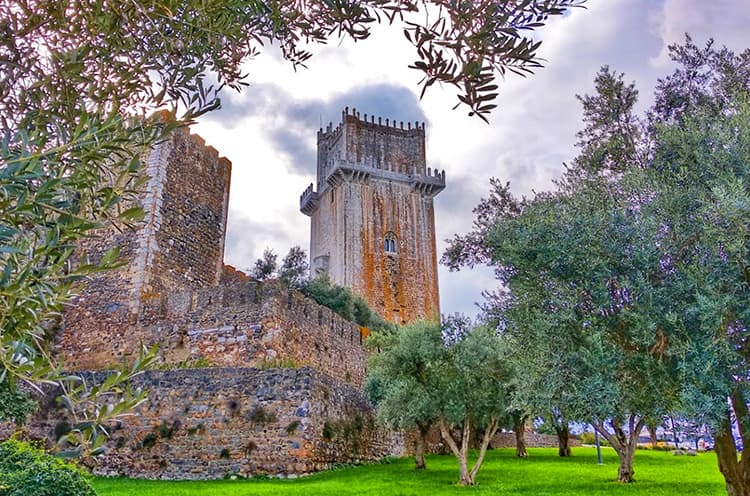 Pillory Beja ("Pelourinho de Beja")
Take a stroll to the Pillory Beja in the town's main square, where you can sit on a terrace and enjoy a good cup of coffee. Pass by the famous Manueline window in Rua Dr. Afonso Costa from the old Carmelite Convent built in 1520 which was destroyed during the nineteenth century. Pelourinho de Beja represents autonomy from neighboring councils during the Manueline era.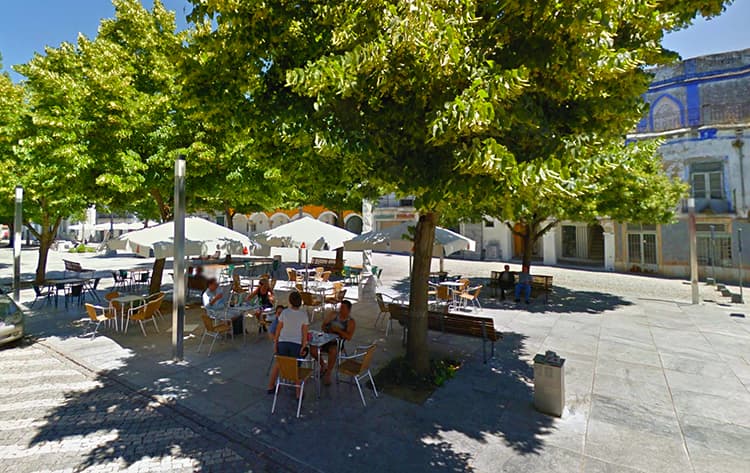 Jorge Vieira Museum ("Museu Jorge Vieira")
Afterward, pay a visit to the free Museu Jorge Vieira, named after the internationally renowned Portuguese sculptor, Jorge Vieira (1922-1998) who left a significant mark on the art scene in 20th century.
You can also see a piece of his work called "Monumento ao Prisioneiro Político Desconhecido" in Rua Dom Nuno Alvares Pereira, a six-metre (20-foot) tall sculpture dedicated to political prisoners.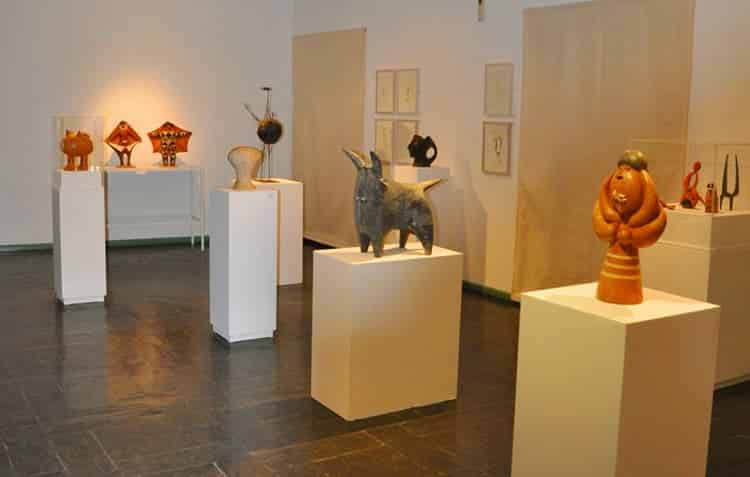 Pax Julia Municipal Theatre ("Pax Julia Teatro Municipal") and the
More points of interest along the way include the Pax Julia Teatro Municipal (website is in Portuguese), a cultural hub for cinema, theatre and music. The name Pax Julia comes from pax lulia which was Beja's name following the peace between Rome and Lusitania in 48 B.C. It means "peace of the gens Julia".
Beja Regional Museum ("Museu Regional de Beja")
Another remarkable museum is the Museu Rainha Dona Leonor, also known as Beja Regional Museum, located in the Convento Nossa Senhora da Conceição, a Franciscan convent founded in 1459.
When you visit, make sure to ask about the secret love story that took place within its walls between the nun, Mariana Alcoforado, and the French officer, Noël Bouton. The Beja Convent was the setting for the 1997 novel "Mariana" written by Katherine Vaz.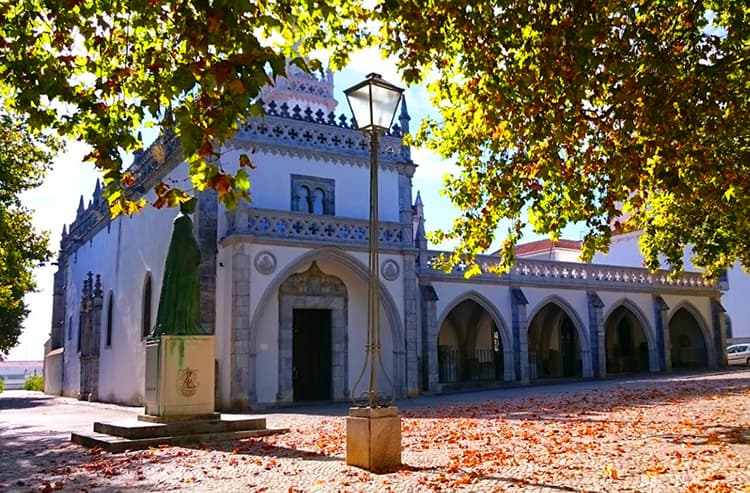 House of Culture ("Casa da Cultura")
Casa da Cultura hosts exhibitions throughout the year. They also house a handicrafts atelier and an artisan space.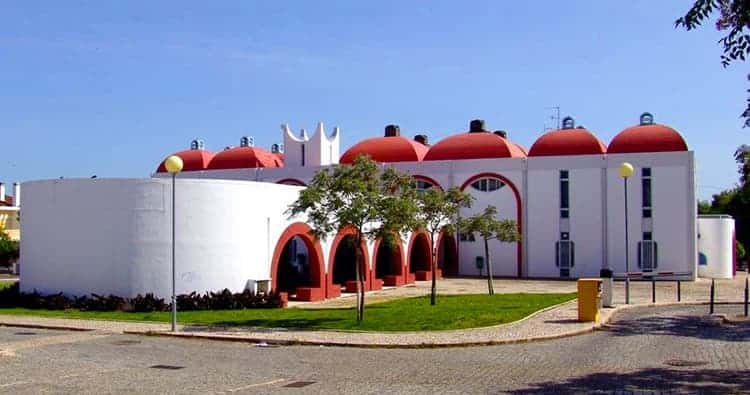 Public Garden of Beja ("Jardim Público de Beja")
A five-minute walk further on, you will find the beautiful Jardim Público de Beja, built in 1880 and containing 32 different species of trees. It is a perfect location to relax surrounded by the green. The Public Garden of Beja is a refreshing break during the hot Alentejo days of summer.
Follow the map to see our walking tour of Beja
Ruínas Romanas de Pisões
For those interested in ancient Roman ruins, be sure not to miss out on Ruínas Romanas de Pisões, about 10 km (6 miles) southwest of Beja. Partially excavated, you can admire timeless mosaics dating back to periods between the first century B.C. and the fourth century A.D.
The Roman ruins of Pisões were accidentally discovered in 1967 during agricultural works in the area.
Where to eat in Beja?
The Alentejan cuisine is known for its simple and delicious flavours and is considered amongst the best in Portugal. In the past, when resources were scarce, the Alentejans had to be creative with the available ingredients which comprised of pork, lamb and bread.
You will find these ingredients present in most of the dishes.
Here are a few restaurants where you can try authentic Alentejan food:
Other places to visit around Beja
The region of Alentejo offers several visit-worthy locations.
We recommend you take some time out to visit these picturesque villages:
We hope that you found these suggestions useful and enjoy your stay in Beja, Portugal. It's definitely worth it!
Have you been to Beja in Portugal and have some experiences to share? Leave a comment below, we'd love to hear from you.
Visiting Portugal soon? Subscribe to our FREE newsletter for all the latest tips and advice on where to go and how to make the most of your holiday in Portugal.