So you are thinking about moving to Portugal or you just got here?
One of the first things on your list is probably how to find a job in Portugal.
Fear not! We're here to help.
We've developed this helpful guide for you to get started with your job search in Portugal.
We'll provide examples of available jobs for expats in Portugal, websites to use for job hunting, how you can work remotely here, Portuguese employment law and work visas required, and finally what salary you can expect when working in Portugal.
Finding a job in Portugal can be tough
Finding a job in Portugal has become more difficult in recent years following the country's economic crisis. However, with the right qualifications and research, it is possible to land a job in Portugal.
Prepare yourself by researching the job market before moving and setting realistic expectations for yourself.
Popular jobs in Portugal for expats
Jobs in tourism
As one of the most popular destinations for travelers in Europe right now, the tourism industry is vital to Portugal's economy and has a variety of seasonal and part-time jobs available across the industry, including hotel jobs and catering.
Holiday jobs can also be a good pathway to permanent employment in Portugal.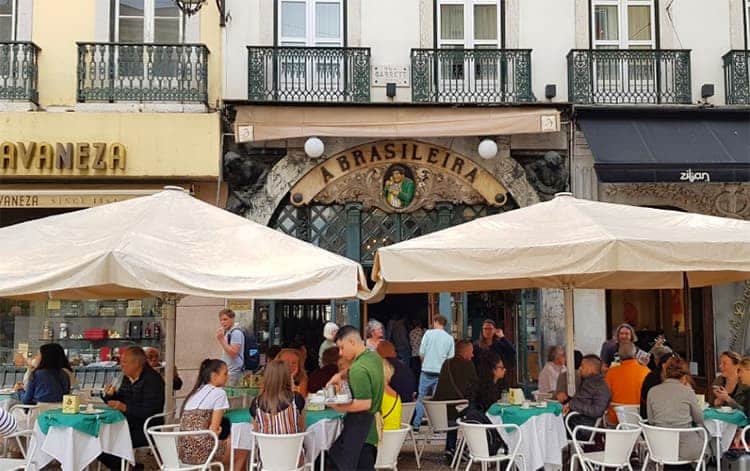 Call centre jobs
Call centres have boomed in recent years, especially in Lisbon, offering good opportunities for multi-lingual workers.
The advantages for expats working in call centres are the above-average salaries and perks of living and working in Portugal's capital.
Teaching English
Qualified English teachers are highly sought after in Portugal. There are opportunities for English teachers in public and private schools, as well as freelance and private lessons.
These teaching positions are very competitive and schools prefer teachers with a Bachelor's degree and TEFL certificate with at least 100 classroom hours.
Most schools offer a yearly contract, and you could be teaching students of any age.
The following websites usually have listings for English teaching opportunities in Portugal:
You can read about the best international schools in Portugal here, and have a look their websites for job vacancies.
Start-ups and tech jobs
Portugal is a hub for entrepreneurs. The Portuguese government is currently encouraging entrepreneurs to start-up businesses and has invested €20 million into Portugal Ventures, to help fund start-ups.
Thanks to this, there are plenty of job vacancies within start-up companies.
Big companies are also establishing a presence in Lisbon, where the tech scene is thriving. Lisbon has hosted the last three international Web Summits, a sign of the country's prosperous endeavours.
Companies like Facebook, Google, Nokia, Samsung and more are latching on to this and creating hundreds of jobs in Portugal for expats and locals.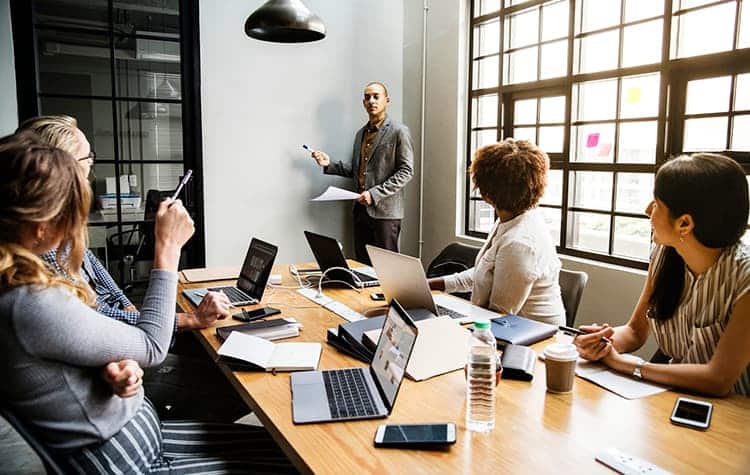 Freelancing jobs and working online
Lisbon is home to the largest network of digital nomads in the world. There are many co-working spaces available throughout Portugal for freelancers and self-employed people working online.
If you are self-employed, the Portuguese government still requires that you pay tax and social security. You must register with the local tax office under the correct work criteria of service.
This means you pay tax once per year based on the income you've earned, much like the rest of Europe.
If you're new to freelancing or want to find work online, see the websites below for job listings.
Job search sites for finding a job in Portugal
A great way to job hunt in Portugal is to search for vacancies online. There are several useful sites that provide job-seekers with daily job offers, including:
Other things to consider when looking for a job in Portugal
Employment Law
Employees in Portugal will typically work eight hours each day, 40 hours per week. Full-time employees are entitled to 22 days annual leave as well as the compulsory nine days of public holidays.
Employment contracts in Portugal are like many European countries, with permanent, fixed-term, part-time and intermittent work contracts being the most common methods of employment.
Work Visas and Residence Permits
If you are a citizen of the European Union (EU), European Economic Area (EEA) or Switzerland, then you won't need an official permit t work in Portugal.
You will however, be required to apply for a residency card within six months once you have found a job.
If you are a non-EU citizen, the process is a bit lengthier.
For seasonal workers or those on short-term contracts, you can apply for a temporary stay visa, which is generally valid for up to three months or the length of the work contract.
For longer-term employment, you will need to first apply for a Portuguese residence permit, which will allow you to stay in Portugal for up to four months while you apply for a one-year temporary residence permit. This permit can then be extended with renewals of work contracts.
Portuguese companies are required by law to offer positions first to EU or EEA citizens. Therefore, work visas can be difficult to acquire for non-EU citizens unless you possess specialised skills.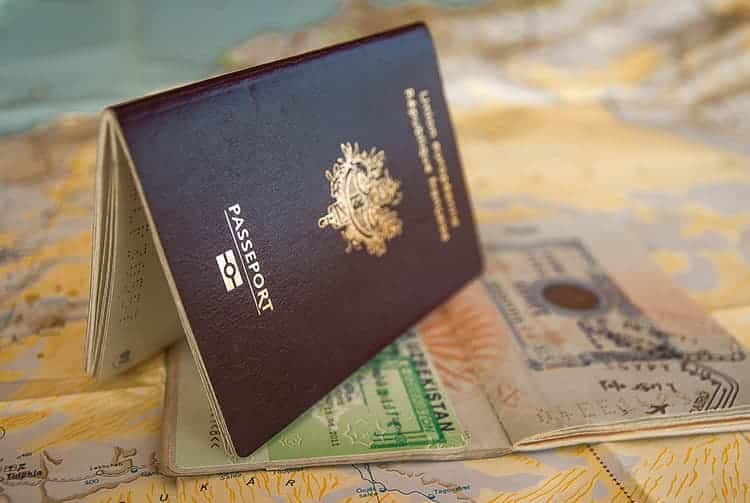 You can apply for these visas by contacting the Portuguese Immigrations and Borders Service (SEF).
Also, check out our article on SEF Portugal: Immigration and Residency Assistance.
Salaries in Portugal
The minimum wage in Portugal is set annually at around €677 per month (as per 2018).
Full-time employees are also entitled to an annual Christmas bonus in December, equal to one month's pay and a holiday bonus once per year.
If working in Portugal, you also need to pay tax and social security contributions. This comes out of your salary and the amount depends on how much you earn.
If you secure a full-time or part-time job with a Portuguese company, these contributions will automatically be deducted from your monthly salary.
Be sure to do all your research before making the move to Portugal and we wish you well on your job hunt!
If you have any questions or tips for fellow readers, feel free to leave a comment below.
Make sure you subscribe to our FREE newsletter for more tips about life in Portugal.