This guide will detail the airports around Portugal, including the Lisbon airport, Faro airport, and Porto airport.
Plan your visit by learning more about Portugal airports, how to get there, which airlines fly to Portugal, and how to make your flight to Portugal as smooth as possible.
Portugal airports: an overview
Air travel to and from Portugal is normally fairly simple, quick and stress free. Being a smaller country, airports tend to small and hassle-free. It would usually be fairly quick to go through security and find your gate, especially compared to vast airports like London.
Portuguese airports are run by the company ANA, the main airline companies operating in Portugal are TAP, Ryanair, Easyjet, Trnsavia.com and Azores Airlines. The most common places flights operate to and from in Portugal are Portugal, United Kingdom, France, Germany and Spain.
Portugal has ten airports that have a whopping 55 million passengers passing through each year. The airports in Portugal serve about 72 different airlines that connect regions of Portugal to 173 destinations across the globe.
There are a few things to consider if taking Portugal flights. These might include:
Time needed: EU flights, transatlantic, in-country: we would recommend 2 hours before the flight leaves, even for short-haul flights because some of the smaller airports can be poorly organized with long queues.
Documentation: Always bring your passport in case! A European ID card will be fine if you are flying within the Schengen zone.
Services available: Although Portugal is a small country, most airports will have at least the very basic services including currency exchange, parking, car rental and somewhere to get a coffee.
Most popular airports in Portugal
Naturally the busiest airports are the major cities, Lisbon and Porto. These are popular places to travel to and are also popular places to stop in connecting flights from other more remote places in Portugal like Madeira and Azores to other countries.
Faro is also a very busy airport, particularly in summer, the high season for tourism in the Algarve.
One thing unique about Portuguese airports is that passport control is after duty-free, so leave enough time between shopping and getting to your gate.
Overview of major airports
Lisbon Airport
Lisbon's Humberto Delgado Airport, or Lisbon Portela airport is just a 15-minute taxi ride into the center of the city. The airport is busy and can be prone to crowds and overcrowding particularly in Terminal 2 so make sure to arrive early to avoid missing your flight!
There are bureaus de change, restaurants, and parking lots in both terminals. Terminal 2 is home to the low-cost airlines and is essentially a large shed that can have bad organization at times. Terminal 1 is for the major airlines.
Faro Airport
Faro airport is fairly small and easy to navigate. Again with small airports, there can be issues with crowds, so leave enough time to make your way through security and passport control.
Porto Airport
Porto airport is slightly more organized than Lisbon or Faro. They recently increased capacity and improved security controls so this airport might be slightly more what you are accustomed to with airports as a foreigner. The airport has all major airport services and is less prone to crowds than Lisbon and Faro.
Flights to Portugal
The most popular airlines that fly to and from Portugal include:
TAP Portugal
easyJet
Swiss
Ryanair
British Airways
Lufthansa
Air France
Alitalia
The benefits of using airlines like TAP, Swiss, British Airways, Luftansa, Air France, and Alitalia to fly to and from Portugal are the hold luggage included in your basic fare, as well as food and beverages provided for free on board.
If you opt for Easyjet or Ryanair, you might save a bit of money considering they are low-cost airlines, but you will often be duped into paying extra for luggage and refreshments.
When booking flights to Portugal, one should try to book with at least two or three months ahead if you want to get the best rates possible.
A good place to look for cheap flights would be Skyscanner, or Google flights. Just make sure if you are using Skyscanner to book through the airline operator's website if you want to benefit from free luggage allowances, for example. It can also be more useful if you have to change a flight for whatever reason. Booking through a third-party operator and saving €10 is not worth it for these reasons.
Regional flights in Portugal
Regional flights make sense if you are flying to Faro or Porto particularly alone. If you are two or more travelling, it might make more sense for you to hire a car, as the distances aren't too long and the costs will most likely be lower.
Not to mention, going to the airport and going through security etc can be rather draining!
Flights from Lisbon to Porto cost around €80 per person and take around an hour. Flights to Faro can cost around €120 per person and take 45 minutes.
Renting a car might be the best idea, if you are going from Lisbon to the Algarve. Particularly if you're going with family or doing a beach trip as you can take as much luggage in the trunk as you wish and you will probably save a bit on the costs. The journey can be less than three hours in the car in good conditions.
We recommend hiring a cheap and reliable car in Portugal from eBookers.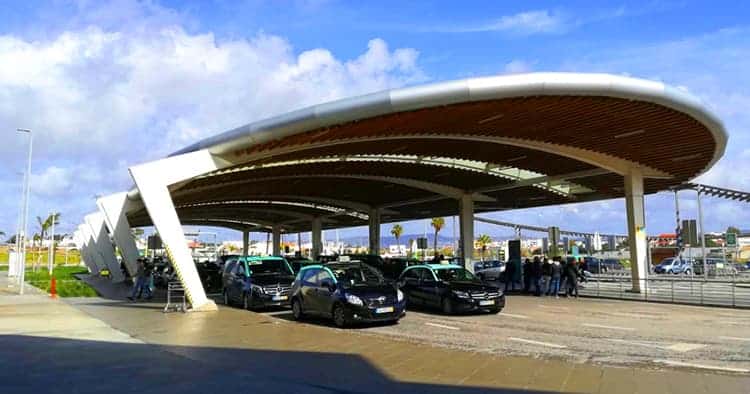 Airport transfers in Portugal
Taxis are fairly cheap across Portugal, particularly if you are used to the US and UK prices. We would always recommend using the local taxi ranks at airports if you are unsure about the journey and don't know where you would be able to meet your Uber driver.
Buses are generally available regularly from airports in Portugal as well as metro services in Lisbon and Porto.
Uber is available in Lisbon, Porto and the Algarve. Rideshare apps will give you the cheapest of the non-public transportation methods and is usually very easy to find. I have always been able to order Uber cars to arrive at my location in a matter of minutes. In Airports in Portugal it may take a bit more figuring out to find where they have to park, but he who dares wins.
Bolt is a new application operating in Portugal that operates in the same way and offers even better prices than Uber. Often if you chat to your driver, you'll find drivers work through both the apps at different times of the day, so there really is no difference in the kind of service that you'll receive. The risk with Bolt and Uber is that, after a long flight, your phone battery might be dead or your 3g signal could be down.
Private transfers and chauffeurs are easily manageable too if you want to have an assurance that someone will be waiting for you at the arrival's terminal. These are usually bookable through hotels or Airbnb hosts. They can also save a lot of hassle if you have kids and lots of luggage. There will also be the bonus that your driver waiting at the airport will most likely speak English.
A rental car is always an option to leave and return to airports in Portugal. They tend to be fairly well priced but again, these options can take a little bit more time to wait and settle all the paperwork. If you plan on exploring the country, a rental car is a great option. Try searching for your Portugal car rental at eBookers.
A note on car hire, you will need a valid license and in some companies you will need the paper version of the license too.  You will need to pay extra for a child seat in Portugal.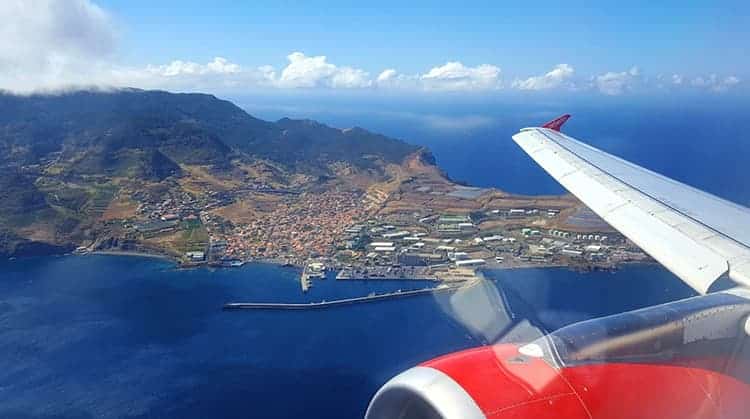 Tips for traveling to Portugal
Portugal is a small country and has small airports. Therefore, planning ahead of time and organizing yourself to be at the airport early enough is very important. During peak seasons, Portugal has a huge number of visitors, so airports can be prone to crowding.
Our key tips are to plan all of your methods of travel from the airport ahead of time, as well as accommodation, places to eat and any tours you might want to do.
Book your hotel with Booking.com
With Booking.com you can book the best hotels in Portugal for the cheapest price. Get instant confirmation, pay 0 booking fees and even cancel your booking for free at most hotels. 
Booking.com -
Find the best prices and prepare your trip to Portugal today
FAQ
How can I find cheap flights to Portugal?
Try using the price comparison sites like Skyscanner and google flights. The cheapest options will be Ryanair and Easyjet.
What is the best airline to Portugal?
We recommend TAP, British Airways, and AirFrance. They include luggage allowance and serve food on board.
Where are the main airports in Portugal?
The main airports in Portugal are Lisbon, Porto and Faro. Out of mainland Portugal Madeira Funchal airport is a major airport too.
Are there many flights to Portugal from Boston? From NYC? From London?
There are plenty of flights available from the US and the UK to Portugal.
How much are flights to Portugal from Boston? From NYC? From London?
Flights to Portugal from Boston are around €400. From NYC it will cost around €400 too. From London, you can fly to Lisbon for around €120.