Immerse yourself into a fairytale setting of whitewashed stone cottages, crowned by the gorgeous Marvão castle, with magnificent views and quirky artifacts that will make you want to see more.
This village is one of the prettiest medieval towns in Portugal. If you ever get the chance to visit, it is like stepping into a whole new world with picturesque views.
With this simple guide, you can plan your visit and dive deep into the region's history. Let's find out more, shall we?
Where is Marvão located?
The charming village of Marvão is situated in Alentejo, right on the highest point near the border with Spain; and between Castelo de Vide and Portalegre. 
This astonishing city is part of the Portalegre district and is high above the surrounding countryside, which makes the narrow lanes of Marvão feel like a retreat that is far removed from the settlements below.
Just 10 kilometers away from the Spanish frontier, the Medieval village of Marvão has been a long prized possession.
Marvão and its role in the history of Portugal
Even though it has not always been like this, Marvão is in the middle of nowhere. For centuries, it was served as a border town leading to Spain. It has withstood many battles with the Spanish troops.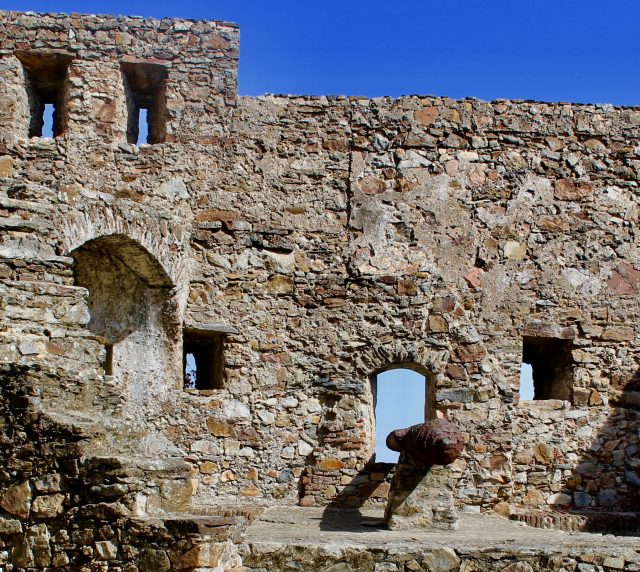 The Romans settled there and Christians were on the scene when the Moors arrived in 715. What may have given the town its present name was said to be the Moorish lord of Coimbra, Emir Maraun.
Marvão was conquered by the Moors but the Christians took control and later conquered it back in 1190. In 1226, the town received a town charter. The walls were extended to surround the whole area, and the castle was rebuilt by Dom Dinis. This was then later followed by the final regain of the Marvão castle in the year 1229.
Marvão's importance in the defense against the Castilians was highlighted during the War of Restoration in the 17th century when further defenses were added. By the 1800s, it had lost its way, and this lack of interest is the reason why so many buildings from the 15th and 16th century have been preserved. 
The last action was at the center of a tug-of-war between the Liberals and the Royalists. But the only time Marvão has ever been captured was in 1833 when the Liberals used a secret entrance to take control of the town.
And of course, the border between Portugal and Spain is not a big deal anymore, as nowadays both Portuguese and the Spanish are free to exit and enter whenever they like.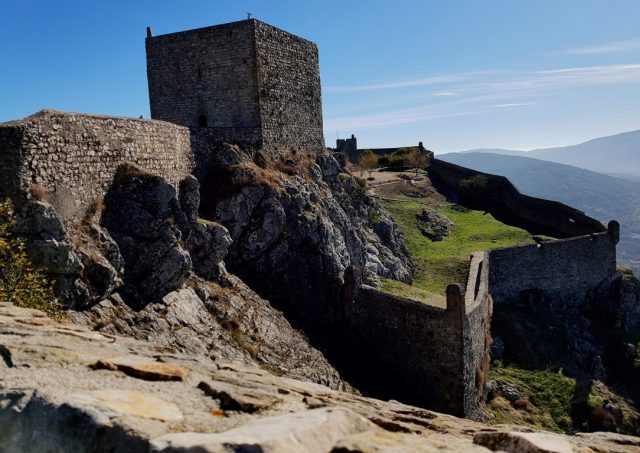 Reasons to visit Marvão and its medieval village
If you are curious to find out what Marvão has to offer, start booking your trip and immerse yourself in the unique beauty and authenticity of Marvão's castle and its Medieval village. I assure you that visiting Marvão is like walking into a dream with picturesque tiled roofs, bright colorful flowers, outstanding views, a splendid castle and a handful of low-key restaurants and accommodation. It is totally worth spending a night there.
If you are looking into traveling to the North of Portugal and you are keen to find more medieval cities, I would also suggest visiting Guimarães. You can find out more about the city with our guide here.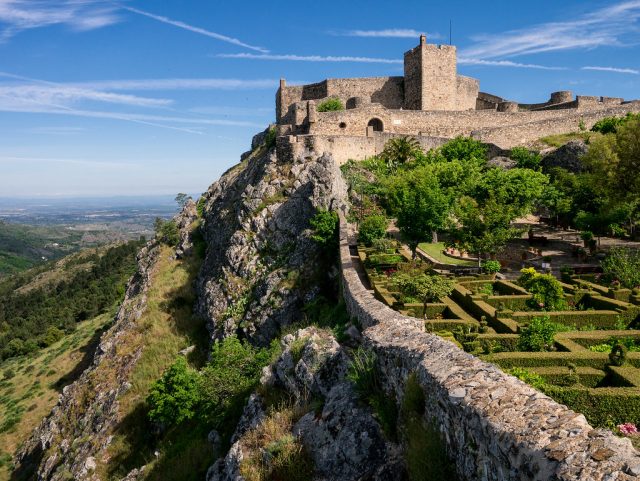 The walled village of Marvão is one of the prettiest places we've ever seen in the whole of southern Europe. Set on a great granite long steep slow with sweeping views across the vast plains of the Alentejo region, it has been described as an eagle's nest that is hidden away in the hills. Here are a few suggestions on what to do during your stay!
1. Gaze at the magnificent views including the São Mamede viewpoints
Book a room in a guesthouse with a balcony, and enjoy the privileged views that surround you. You can watch and take photos of the picture-perfect castle in all its glory, as well as the surrounding plains, lakes and Serra de São Mamede mountains. By late afternoon, enjoy a glass of Alentejo wine and watch the beautiful sunset.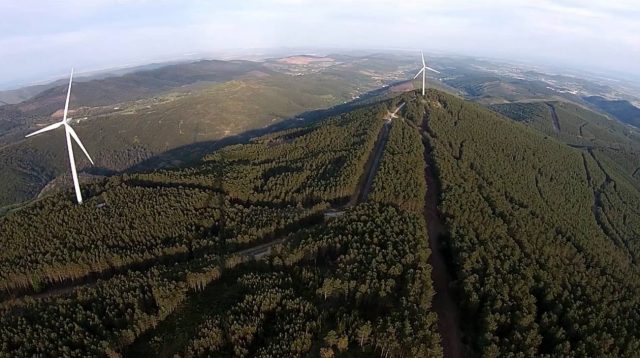 Want to know more about the wines of Alentejo? Check out our guide on why Alentejo Wine is one of the best wines in the world, and discover the 10 best places to visit during your time in Alentejo.
2. Conquer the Marvão castle
The castle started in 1876 by an Islamic Knight and was taken over by King Afonso I's Christian army in the 21st century. Parts were added over 5 centuries from then and despite the Spanish attacks in the 19th century, the castle is in a remarkable condition.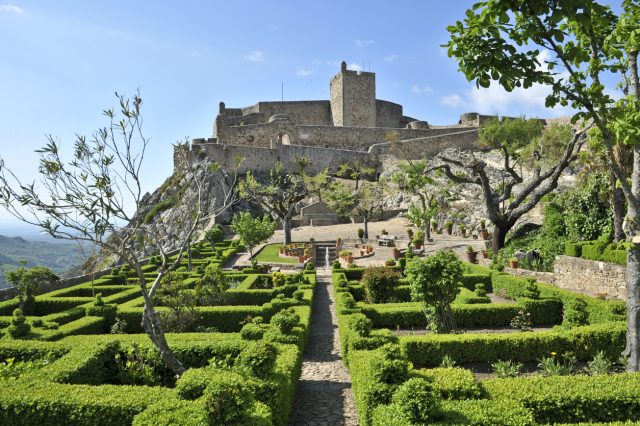 What to see at Marvão Castle? Well, you have a garden in front of the castle which adds to its photo-worthiness, but the views across the village and landscape are the best part. The Marvão Castle is open daily from 10 am to 5 pm.
3. Discover the quirky artefacts in the Marvão museum
The small museum is housed inside Santa Maria church, with its paintings of saints and dragons, as well as decorated chapels. Marvão Museum contains artifacts donated by the local community. It is open from Tuesday to Sunday, from 10 am to 12:30 pm, and 1:30 pm to 5 pm.
4. Spot your favourite letterbox
As you wander around the cobbled village streets, you will notice one unusual letterbox after another. It seems like Marvão is full of unique postal boxes that are built into the walls of the cottages. This would make an interesting post on your Instagram feed!
5. Shop for gifts and gourmet products
Such a historical village is bound to attract visitors, not only this but various souvenir shops and gourmet stores too. 
Some of these stores have good quality crafts from in and around the region. An example of this is O Poial do Artesão. If you don't get the opportunity to visit the pottery village of São Pedro do Corval near Monsaraz, this is a good place to buy ceramics.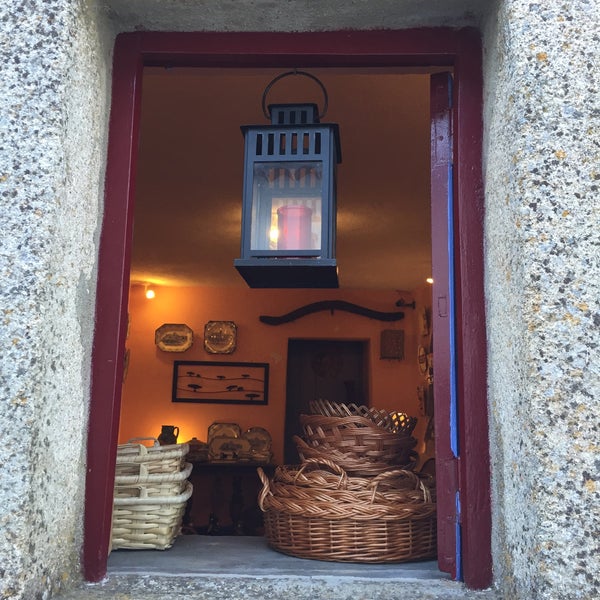 In regards to gourmet stores, Marvão Com Gosto gourmet grocery store not only provides fresh goods but also offers bags of delicious homemade cookies on display at the entrance.
6. Enjoy a drink or two in an atmospheric café
There are quite a few cafés scattered around Marvão and among the favorites, the Natural Bar is one that is part of the cultural center. The Natural Bar was an old grocery store that is now a comfortable space with an eclectic collection of furniture, serving nibbles and drinks including wine and craft beers.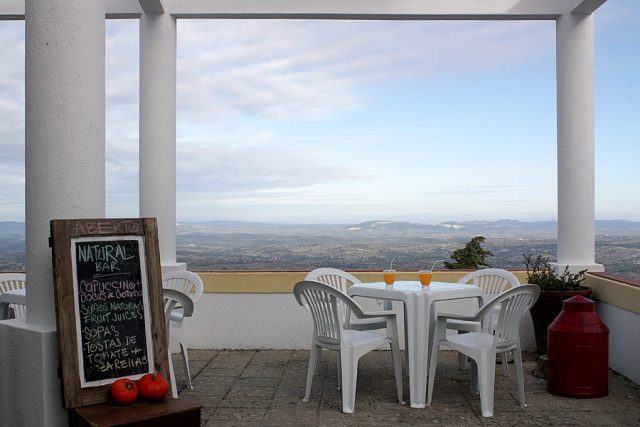 Another café is O Castelo which also serves lunch and is part of the Varanda do Alentejo. In the summer you can enjoy the magnificent views from the outdoor terrace or snuggle up by the open fireplace in winter. 
7. Put your walking shoes on
Thanks to the Alentejo feel of nature, several marked hiking trails are quite long and difficult. But don't let that throw you off. With the beautiful nature that surrounds Marvão, you will be walking in this area with a different perspective.
8. Cooldown at the River Beach
At the bottom of the hill, there is a small village called Portagem. Even though you may prefer a great seasonal outdoor pool, there is a river beach where you can pick your bathing spot to cool off during the hot summer days.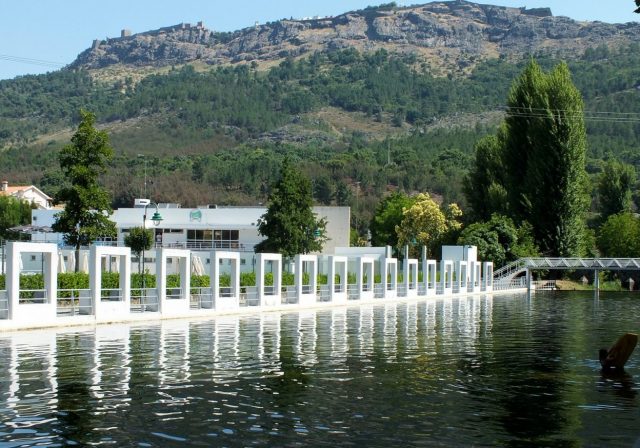 If you are not sure what to expect from the Portuguese river beaches, these can actually be safer and easier for both swimming and splashing around. We can guarantee you that with calm waters, there will be no danger of anyone being accidentally swept away out to the sea. And despite the water being a bit more on the chilly side, it is definitely warmer than the Atlantic Ocean.
9. Be amazed by the roman ruins of Ammaia
Ammaia is the most important Roman ruin in the northern Alentejo region and is set in the Natural Park of Serra de São Mamede in São Salvador de Aramenha, near the town of Marvão.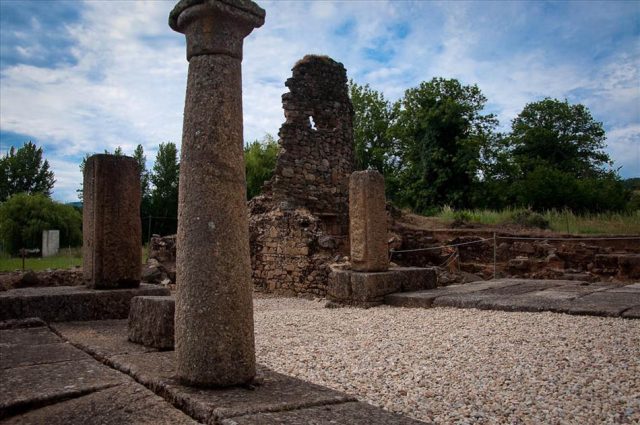 The Roman City was only rediscovered in the last century and has since been investigated by scientists from all around the world. For years, the Roman remains were said to be a villa, until the last century, when it was discovered that Ammaia was a lost Roman city. Interesting!
10. Explore the Castelo de Vide
The small town of Castelo de Vide is an old quarter of the Alto Alentejo region that has been described as one of the best-preserved medieval towns in Portugal. The town may lack in grand monuments but what makes up for it is its ambiance and charm.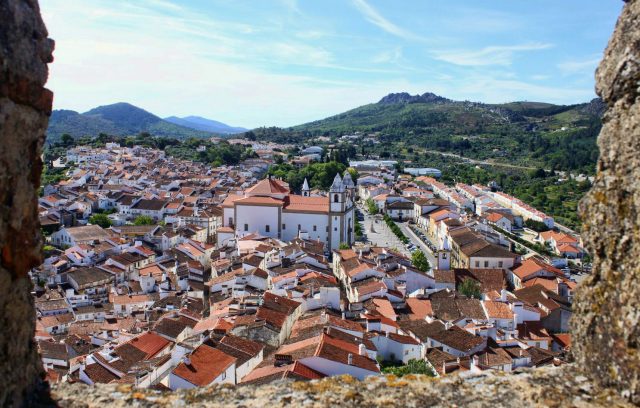 Castelo de Vide is a perfect place to spend a day and relax with amazing buildings and views, or explore the beautiful flower-lined cobbled lanes, which lead up to the castle.
Where to stay in Marvão 
There are quite a few beautiful places for you to choose from, but it entirely depends on what type of accommodation you are looking for. When planning your trip, make sure to look at popular sites for accommodation.
Treat yourself an unforgettable experience with Booking.com or Airbnb, which offers good availability with the best rates. On these websites you can find travel adventures and new places to stay; whether it's further away from the touristic areas, or close by. Check out our top 5 list for accommodation.
Find out more about the best hotels in Portugal, subscribe to our newsletter.
Casa da Árvore
A country-style guesthouse that offers great views from a shared balcony. The owners have been running the guesthouse for many years and offer a warm welcome. If you are looking for a simple and cozy place to stay, Casa da Árvore is a perfect place, with stunning views and parking.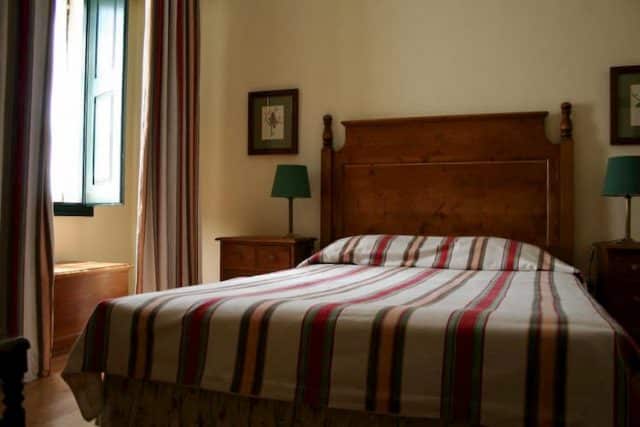 Address: R. Matos Magalhães 3, 7330-121 Marvão
Phone: 245 993 854
Book your stay here.
Pousada de Marvão
For something that is upon the market, consider Pousada de Marvão, a 4-star rated hotel that will certainly bring you a fantastic experience during your stay. The hotel combines comfort, style, and charm with magnificent views from the dining room, seating areas and balconies in some of the rooms. You also have the chance to do some interesting activities nearby including fishing and hiking, as well as exploring the medieval city.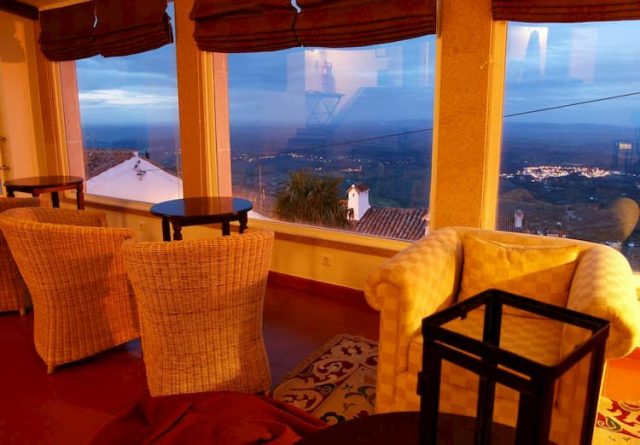 Address: R. 24 de Janeiro nº7, 7330-122 Marvão
Phone: 245 993 201
Book your stay here.
El-Rei Dom Manuel Hotel
El-Rei Dom Manuel is a 3-star hotel that is situated in the heart of Marvão. It offers classically decorated clean and comfortable rooms with great service. There is a very good onsite restaurant and an easy parking lot outside.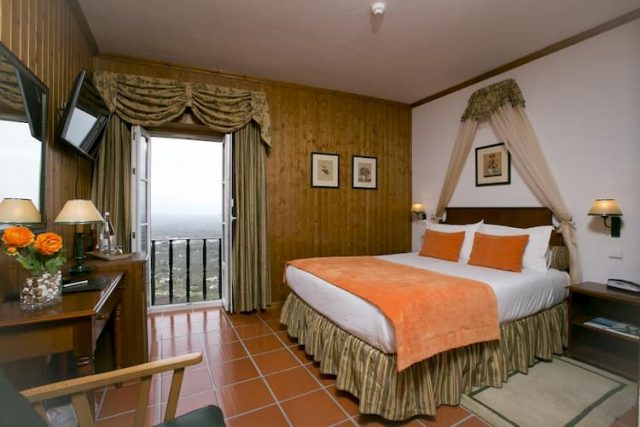 Address: Largo de Olivença, 7330-104 Marvão
Phone: 245 909 150
Book your stay here.
Hotel Sever Rio
If you prefer to stay closer to the main road and the swimming pool or river beach, the modern 3-star hotel is a good option for you. It offers great views of Marvão that is perched on its hill and a decent restaurant on site.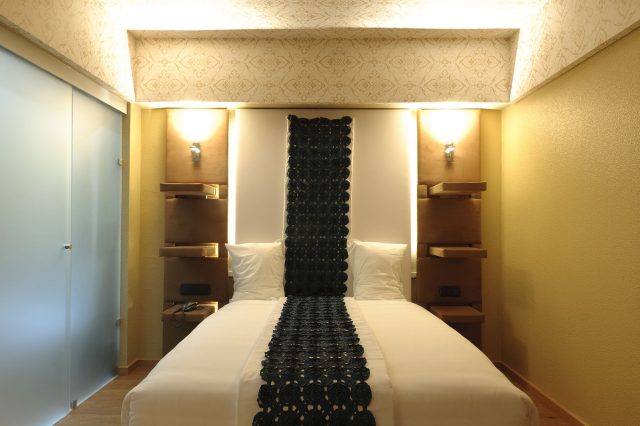 Address: Estr. do Rio Sever 4, 7330-347 Marvão
Phone: 245 993 318
Book your stay here.
Hotel Quinta Guapa
Located in São Salvador da Aramenha, Quinta Guapa is a beautiful Portuguese country house that offers a private room with a view of the castle. The private room is for two guests that comes with 1 bed and 2 shared baths.
Apart from your private room, you will also have access to a communal kitchen, living room, sunroom, and a large backyard. Nothing beats a cozy, comfortable and laid-back environment that is conveniently located near all the best tourist spots.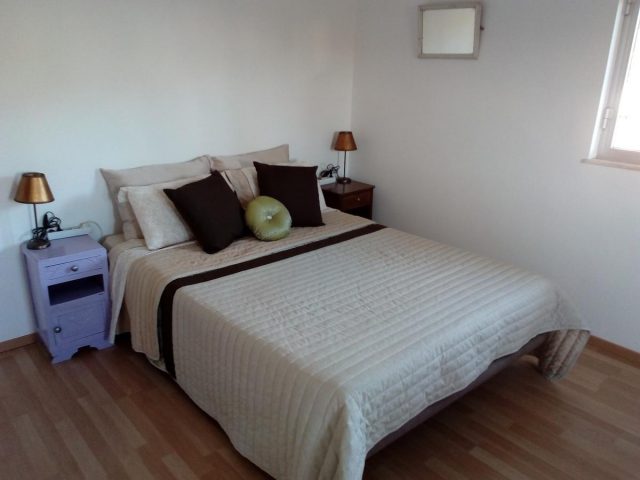 Address: Bridge of Olhos de Água 14, 7330-399 São Salvador da Aramenha
Phone: 963 567 793
Book your stay here.
What is the weather like in Marvão?
The average temperature in Marvão can vary greatly. And considering the humidity, it can also feel nice most of the year. This excludes some cold weeks during the winter, with a fair chance of precipitation for about half of the year.
Spring
The season of Spring is from March through to May, with highs ranging from 26.4°C and 14.1°C. It is also the busiest time for tourism, which makes it a great time for those looking for things to do in Marvão.
Summer
Summer takes place from June to August. The middle-year months have very comfortable weather with high temperatures that are quite warm. However, it may also be a fairly slow season for tourism. Therefore, accommodations may cost slightly less than Spring.
Autumn
September through to November, the daily highs of Autumn can range from 29.4°C and 11.4°C, which may feel comfortable; despite the humidity and wind. In regards to tourists, it is also the slowest season due to the weather, so the hotels and any other form of accommodation will be set at reasonable prices.
Winter
During December through to February, the weather is too cold at this time of the year; so you wouldn't be able to enjoy sightseeing as much. The temperature can vary between 14.1°C and 10.8°C. On average, it rains or snows quite a fair amount, approximately 7 to 8 times per month.
Top 5 Restaurants In Marvão
Taste the delicious gastronomy of Marvão at some of the best restaurants in town. You can try something new like the Alhada de Cação; a mixed flavor of garlic, fish, and bay leaves in one traditional dish. And opt for desserts like the Broas dos Santos; a traditional regional pastry with almond.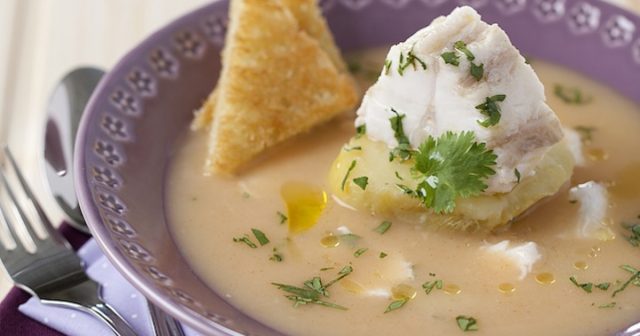 Overall, you will find other dishes that offer Mediterranean and European-style meals. So it all depends on what you suits your taste.
JJ Videira Restauração
4.5-star rating restaurant in Marvão that serves up European, grilled and Portuguese dishes. JJ Videira serves up excellent food for a reasonable price, with great service and pride in ownership. 

Address: Rua Nova 11, Marvão  7330-328 Portugal
Phone: 245 993 302
Restaurante Mil Homens
Another 4.5-star rated restaurant that serves up delicious cuisines inspired by European, Portuguese and Mediterranean-style dishes. The restaurant offers amazing home-cooked traditional meals with perfect flavors, along with great service and ambiance. Check reviews here.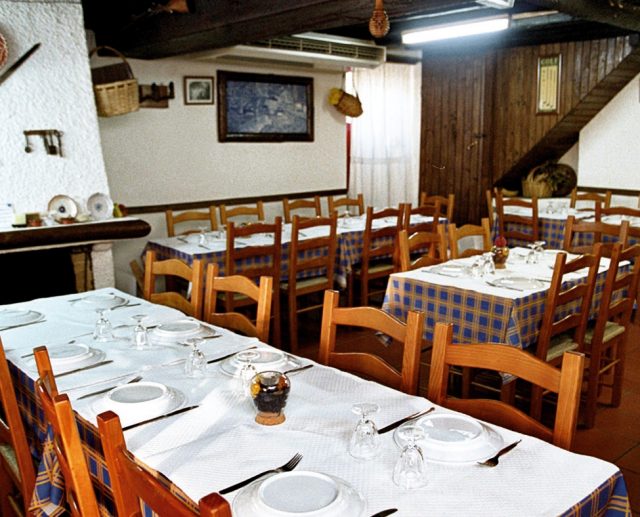 Address: Rua Nova 14 7330-328 Portagem, Marvão, Portugal
Phone: 245 993 122
Restaurante Zé Calha
Slightly expensive but worth a try is the 3.5-star restaurant Zé Calha, which offers Mediterranean, barbecue, European and Portuguese dishes. The meals may be expensive, but according to TripAdvisor, it is well worth spent. Check reviews here.
Address: Estrada Nacional 359 9, Marvão 330-328 Portugal
Phone: 245 993 213
Restaurante O Tachinho
O Tachinho, a 3.5-star rated restaurant that serves up Mediterranean, European and Portuguese cuisine. According to TripAdvisor, O Tachinho never disappoints with its cosy and relaxed ambience, excellent service and traditional flavoured dishes. Check reviews here.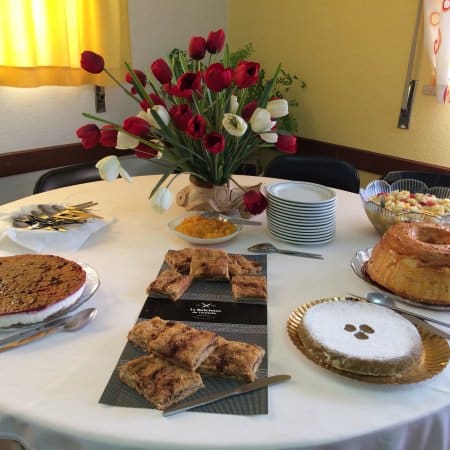 Address: Rua 22, N359, São Salvador da Aramenha
Phone: 245 993 100
O Castelo
If you are in for a nice buffet, a breakfast meal, lunch, or brunch; O Castelo is the best restaurant bar to go. With excellent service, great value for money, and a nice atmosphere, this 4-star café lounge will have you coming back for more. It is a wonderful place with great space for a relaxing pit stop and a lovely garden where you can enjoy a nice glass of wine, or an artisanal beer. Check reviews here.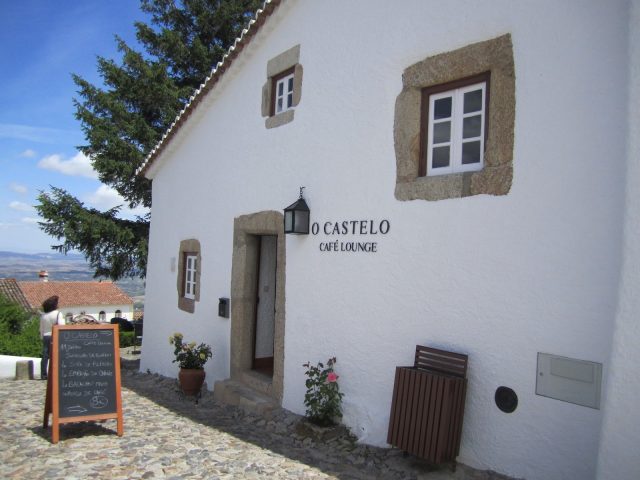 Address: Travessa da Corredoura, 1, 7330-121 Marvão 
Phone: 245 993 060
Now that you have everything you need to know about this lovely town, don't postpone your visit!