If you love hiking, water skiing, rock climbing and other outdoor activities; or you just love the beauty and nature wonders, why not visit the most spectacular natural park in all of Portugal.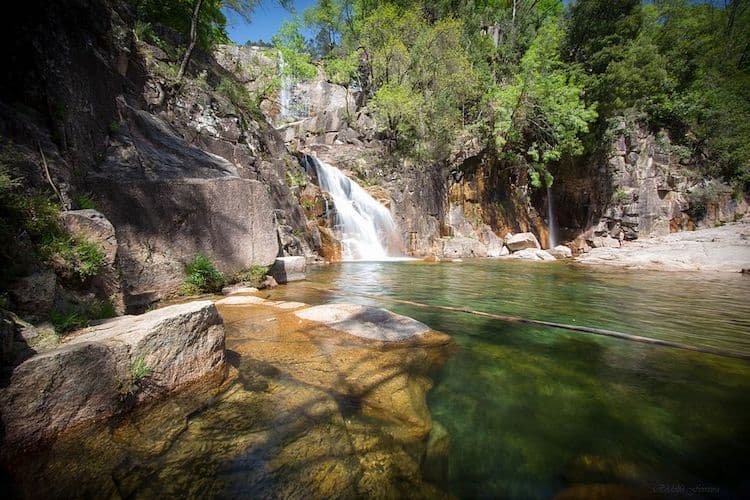 You will find some amazing lagoons and mesmerising waterfalls hidden in the middle of the forest.
You will climb incredible mountains, admire some of the local flora and fauna, and enjoy the amazing viewpoints that the Peneda-Gerês National Park has to offer. This is one magical place that will leave you speechless!
Visiting Gerês for the First Time
The Peneda-Gerês National Park (also known simply as Gerês) is one of the most beautiful and peaceful places. Close to the border between Portugal and Spain, Gerês is located in the North region, specifically in the districts of Viana do Castelo, Braga, and Vila Real.
What to do and see in Gerês
To help you discover the beauty and traditions of Gerês, I will show you some of the best villages, sights, short walks and views; and give you the practical tips you need to plan your own adventure during your stay.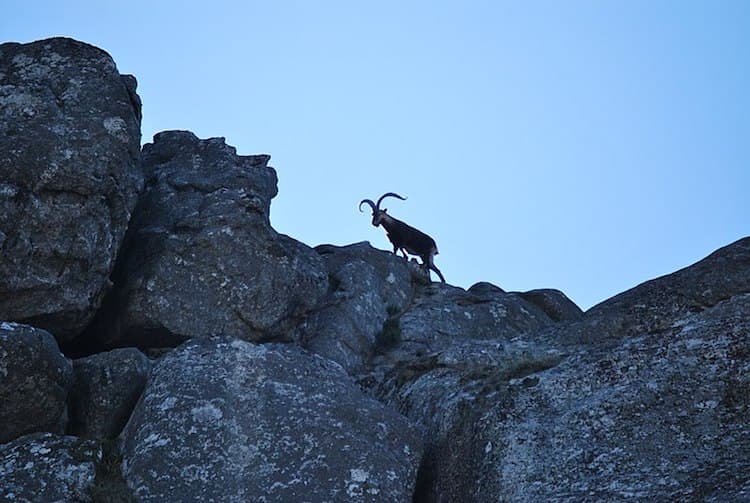 There are lots to do and see at the Peneda-Gerês National Park. You will find dozens of granite villages that haven't changed much since the creation of Portugal in the 12th century.
You will also find wild animals like wolves, boars, badgers, otters, deers and wild horses that still live in the most secluded areas of the park.
Apart from the wild animals, this is a great place for domesticated species which makes it easier to admire, like cows with long horns, goats, native sheep and the rustic Castro Laboreiro.
In addition, you can enjoy the amazing landscapes of numerous viewpoints and go for a swim in one of several waterfalls, admire the centuries-old monuments and even relax at a thermal village.
Mountain villages within Peneda-Gerês National Park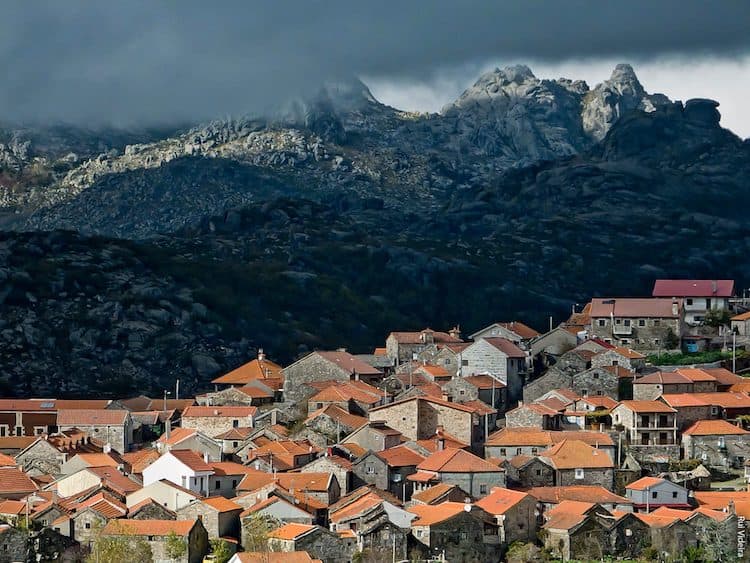 Scattered throughout the mountains and lowlands of the park area are hundreds of hamlets and small villages.
Each of them has retained many of their traditions and agricultural practices and are still very isolated and often deserted. Here are some of my favourite villages.
Castro Laboreiro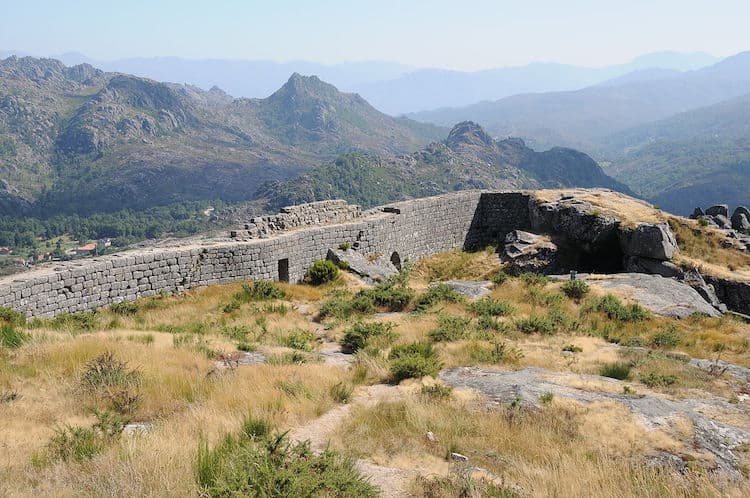 Castro Laboreiro is a village full of authenticity and beauty, due to its surrounding landscape and for the monuments and way of living of its inhabitants. On the way to the centre of Castro Laboreiro, you will find typical granite houses, a church, a pillory, the old bridge (Ponte Velha) and the museological nucleus where you will discover the history and traditions of its inhabitants.
During your stay here, don't forget to explore the castle ruins where you can enjoy one of the most breathtaking views over Peneda-Gerês National Park.
Soajo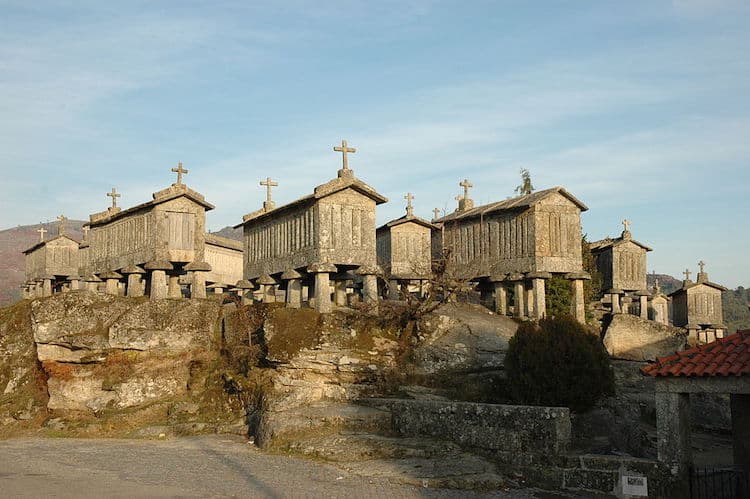 With a mixture of traditional granite cottages spreading out from the main square, Soajo is the largest village within the national park and the only one that has any form of public transport.
It is best known for its impressive espigueiros: granite granaries built above the ground. Espigueiros means "spikes", and are supported on granite slabs from the Peneda mountains. They were built off the ground to protect food crops from rats and other rodents and were used by the whole community.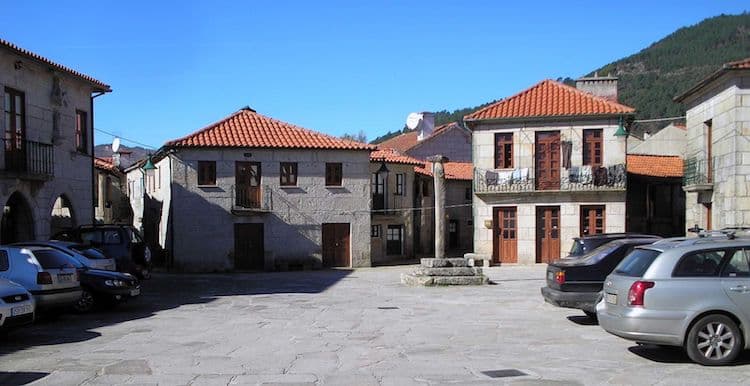 If you visit Soajo, make sure to pop into Largo do Eiró to see the pillory. Unlike most Portuguese pillories, this one has an interesting design with human characteristics, which is essentially, a man with a loaf of bread on his head.
There are various footpaths from Soajo connecting it with Lindoso, Peneda and other surrounding villages.
Lindoso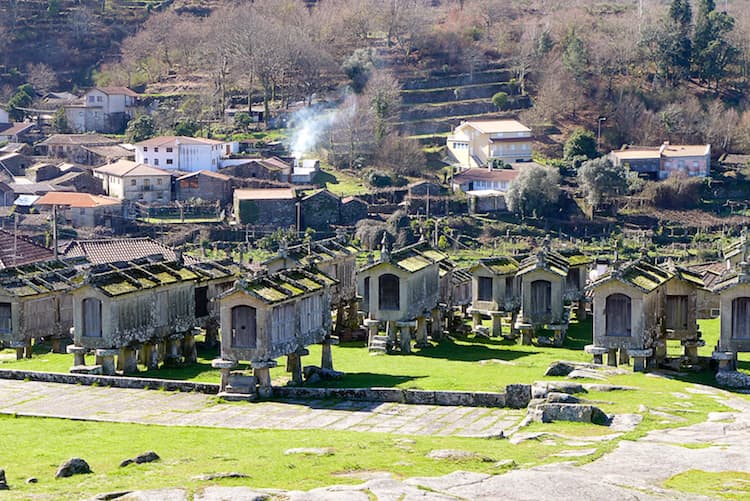 What used to be the capital of this area and still having the remains of a castle is the lovely Lindoso, which is free to enter so you can enjoy a walk around the battlements and admire the mountainous surroundings.
This little village of farmers and shepherds is well known for its castle and its 50 granaries from the 17th and 18th century.
When you go from Soajo to Lindoso, you will pass by Alto-Lindoso dam, the biggest and most important hydroelectric power plant in Portugal.
Vilarinho das Furnas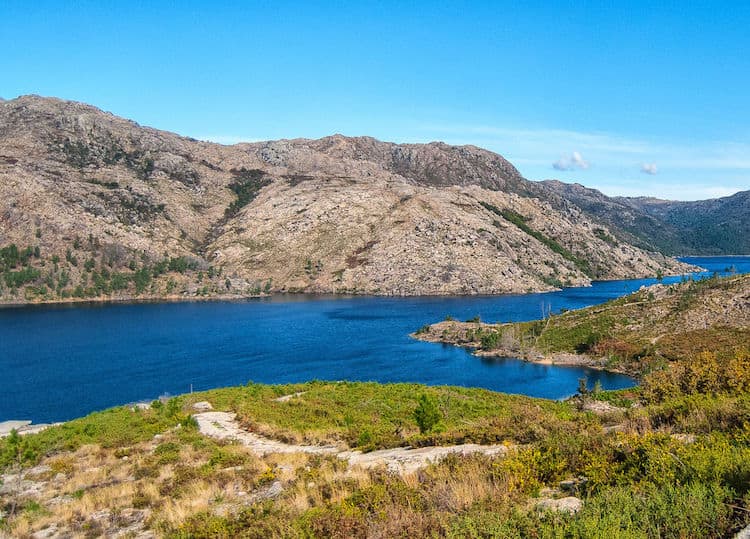 When going to the park, don't forget to stop at Vilarinho das Furnas, a Portuguese "ghost town" full of history and stories. This is a must-see place which once existed as one of the most charming villages in Gerês after being submerged into becoming a touristic spot with a spectacular view.
The drowned Roman village gave its name to the immense reservoir, fed by the River Homem.
And Do Not Miss the Portela do Homem Waterfall
Take a nice walk to the Portela do Homem waterfall which is close to the Spanish border and is one of the most famous sites in the park.
Unfortunately, to admire its beauty, it is forbidden to park here as it is located at the forest Mata da Albergaria; a protected area in the park.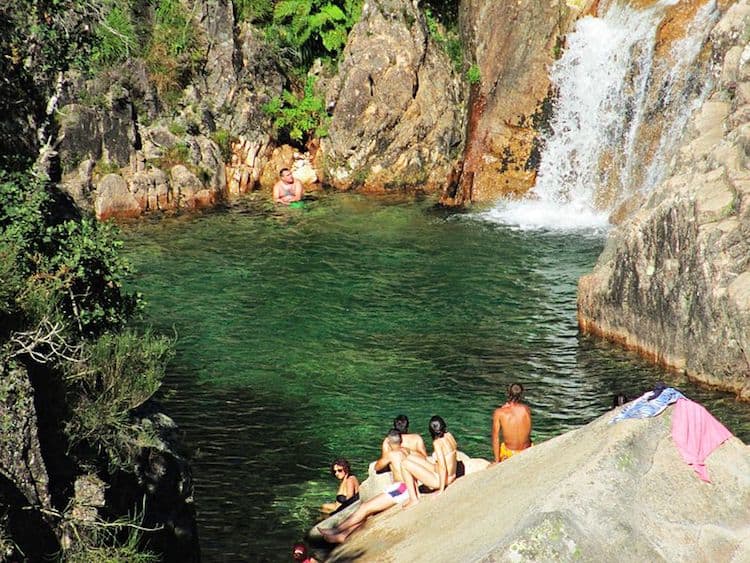 To the right of the waterfall, you will find a route that will lead you close to the river where you can go for a swim away from the crowds. This route will also take you to Carris mines, which was abandoned in the 1970s.
When should you visit Gerês?
If you don't like heavy rain, avoid visiting Gerês in January, the wettest month. The rainy season falls in the months of January, February, March, April, October, November and December.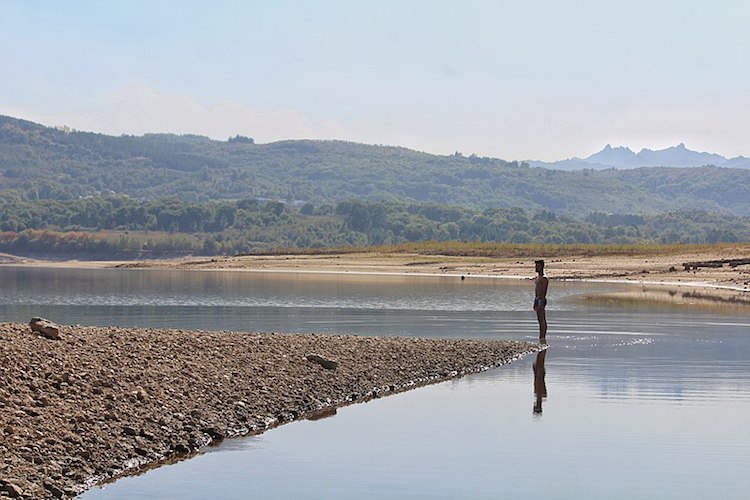 You are most likely to experience good weather with pleasant average temperatures during the months of June, July, August and September. With July being the warmest month and August being the driest.
The best time for hiking in Peneda-Gerês National Park is April and May, because flowers are in full bloom around this time.
Getting around in Gerês
Whether by foot or by car, there are several paths that allow visitors to come into close contact with nature. There are short pedestrian trains that are offered with conventional signs on site. Some trails with map orientation are also supported by GPS.
The road infrastructure is well maintained throughout the park. If you want to get around this area by car, you will be happy to know that you can also have a hands-on experience of the rural atmosphere of Gerês. Be aware though that some back roads can be a little tricky to navigate.
Where To Stay in Gerês
The park offers private accommodation or lodges under concession where visitors can stay overnight.
If you are a nature lover and you enjoy the wild nights of camping, you will be glad to know that there are campsites in Campo do Gerês. You can visit the website to find out more information on the camping experience.
Another alternative is to book a hotel room for a night or two and enjoy a true luxury experience at one of the top hotels that are listed below.
Click on the links for more information regarding rooms, prices and amenities.
Tempus Hotel & Spa – Singular's Hotels ★★★★
Double bedroom for two for €156, with breakfast included. Book it here.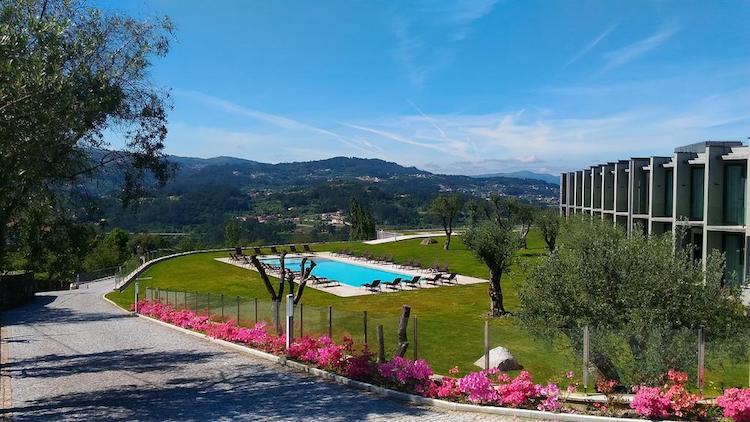 Luna Arcos Hotel Nature & Wellness ★★★★
Double bedroom with breakfast included for €119. Book it here.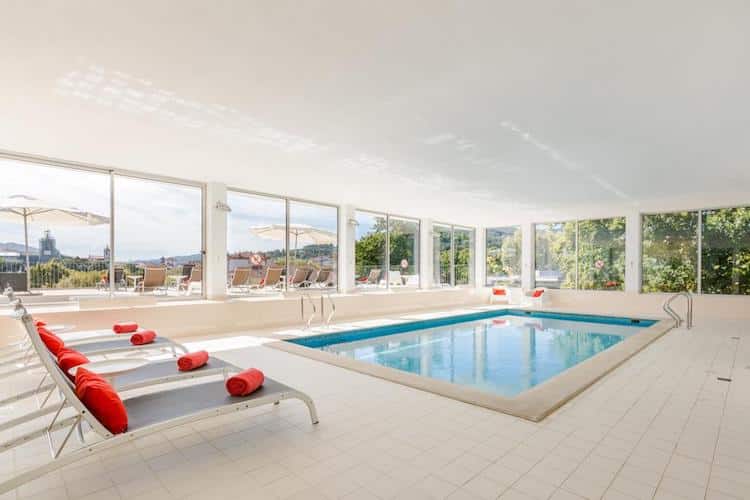 Hotel São Bento da Porta Aberta ★★★★
Weekend break with a twin bedroom, breakfast included for €110. Book it here.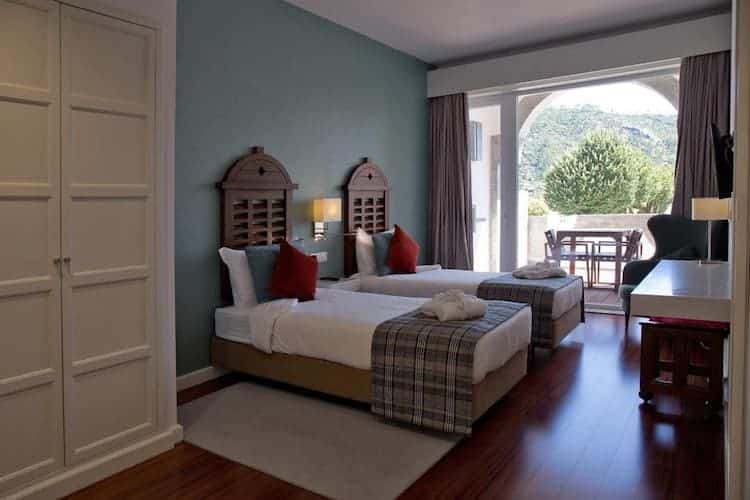 – Lobios Caldaria Hotel Balneario ★★★★
You could also stay across the border, in Spain. A weekend break in a twin bedroom for two, for €252. Book it here.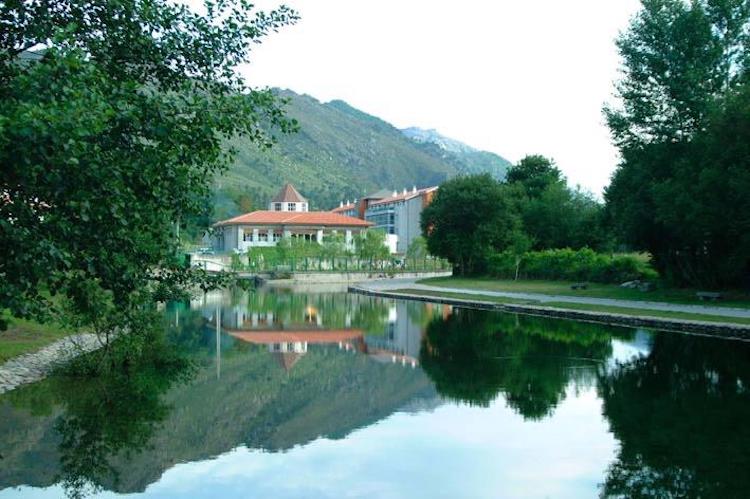 Hotel Universal ★★★★
Weekend on a twin room, with breakfast included, for €98. Book it here.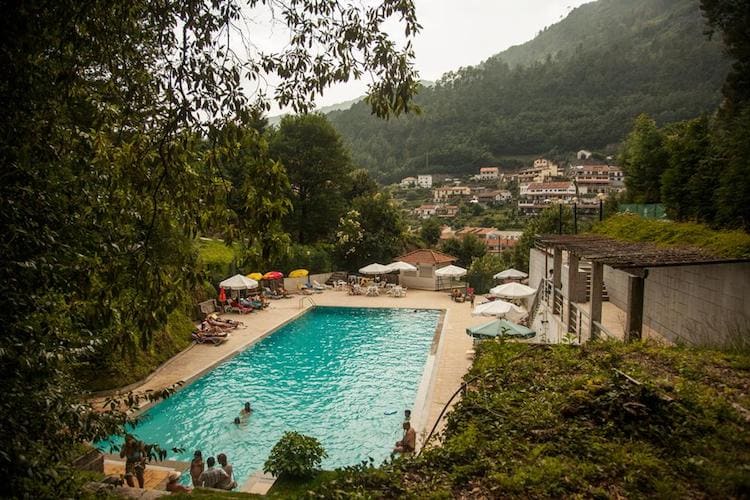 Making Your Way To Gerês
Making a trip to the Peneda-Gerês National Park is as easy as you think with public transport available. Alternatively, you can drive to get to Gerês. Here are some options to guide you on how to get to Gerês from Lisbon and Porto.
Getting to Gerês From Lisboa
The distance between Lisbon and Peneda-Gerês National Park is 345 km with road distance at 406.2 km. The quickest way would be to drive from Lisbon to the park, however, this will cost around 50€ – 75€ and will take roughly around 4 hours.
If you want to sit and have a relaxing trip to Gerês, I would suggest you go via bus or train.
A 7-hour bus trip with Rede Expressos, Transdev Portugal or VM Transfers, is the cheapest way to get there with tickets costing only 30€ – 50€.
Trains are a little pricier with tickets ranging from 50€ – 85€ and trains only operating every 3 hours from Lisbon to the park. You can catch the train to Braga with Portuguese Railways (CP Comboios De Portugal). However, the trip is only 3 hours and 30 minutes which saves you more time.
Once you get to Braga you can take a bus using Transdev Portugal, there are daily buses through Terras de Bouro and to Campo do Gerês.
Getting to Gerês From Porto
The distance between Porto and Peneda-Gerês National Park is only 75 km with the road distance being 97 km. It's a lot closer compared to Lisbon, which also makes it a lot cheaper when travelling via public transport or driving in Portugal.
The quickest way to get from Porto to the park would be to go via taxi as this trip will only take 1 hour and 15 minutes and cost around 65€ – 85€. It would be even cheaper if you were to drive with the cost of 12€ – 18€.
Again, most people go for the public transport option as you don't have to worry about getting lost on the way and can relax for a few hours before you arrive at your destination.
Take a bus to Póvoa do Lanhoso and from there you can take a taxi to the park. You can find their numbers here. Buses cost around 16€ – 28€ and may take approximately 3 hours and 30 minutes to arrive at Gerês.
Trains, however, will take less time at approximately 2 hours with the cost of 31€ – 39€ per ticket. Your destination should be Braga.
You can also plan your trip with Rome2Rio.
Start planning your visit to Gerês
From lovely mountain pastures to wild rocky scenery, Gerês is really worth a visit.
It is a whole different world in which human activity and nature are harmoniously integrated, with well-preserved ancient values and traditions that are clearly visible in the village communities.
Visiting the National Park of Peneda-Gerês will make a perfect day trip to clear your mind from the daily routine and the stress of the urban lives. You will embrace the beautiful views of the mountains and waterfalls.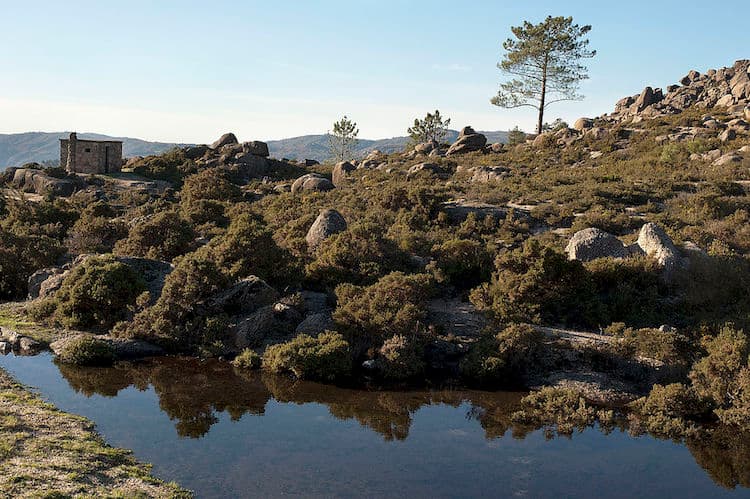 There are numerous reasons as to why you will adore this beautiful site such as the natural landscape, the biodiversity, the walking/hiking trails, and the strong heritage.
Be prepared for hiking in Portugal at your own rhythm and discover the culture, traditions and roots of this National Park. Let yourself be amazed by the locations ranging from mystical waterfalls to great panoramic views and naturally hot springs.
Or, enter a dazzling cruise through the lagoon to observe the amazingly peaceful scenery of the National Park of Peneda-Gerês.
This is a true wonderland you won't regret visiting.
Did you find everything you need for your next visit to National Park of Peneda-Gerês, Portugal? Let us know in the comments below if you have any questions.
Visiting Portugal soon? Don't miss out on all the great tips and advice by signing up to our newsletter.
If you like this you might also like:
Hiking in Portugal, Explore Another Side of Portugal
Visit Porto: Beautiful, Romantic and Home to Port Wine and Great Food