If you still haven't used Airbnb, well… You don't know what you've been missing! Considered as one of the most successful and recognized startups around the world, Airbnb has entered the global lexicon for holiday accommodation and revolutionized the way travelers stay around the world.
But is Airbnb in Portugal good?
Is it a better option than a hotel in Portugal?
What is the average price for a night?
Today I'm sharing with you the ultimate guide on renting temporary accommodation through Airbnb in Portugal.
Airbnb in Portugal – how it works
Airbnb has become the go-to website many travelers use to search for places to stay on their upcoming holiday and the popularity of these forms of accommodation in Portugal is no exception.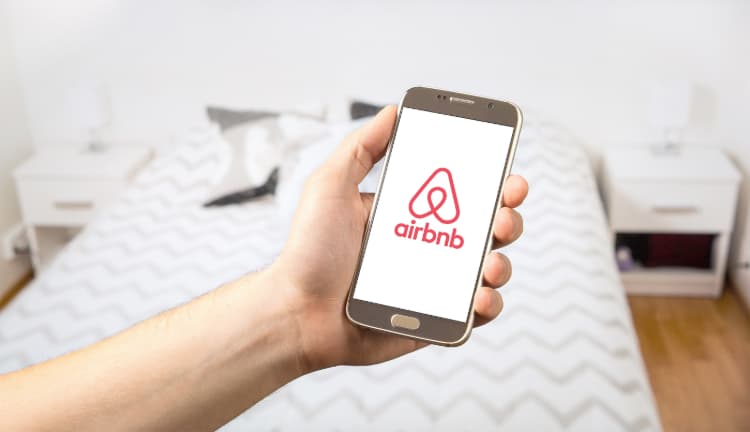 I'll run through a brief guide of Airbnb with everything you need to know about the popular online platform – from the most interesting facts about this service in Portugal, the hottest listings and the laws that make this one of the safest platforms to use when booking your next trip.
What is Airbnb?
From renting a mattress on the floor of their apartment to a multi-billion business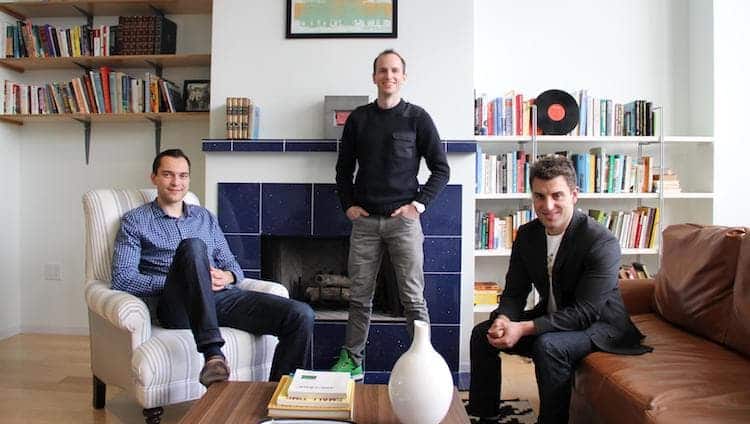 Airbnb is a global online marketplace and hospitality service that lets people rent out their properties or spare rooms to guests who are looking for a place to stay. Founded in 2008, Airbnb was born out of necessity when two flatmates in San Francisco decided to create a website to help them rent out a space in their reception. This model provided a cheap place to stay for people who couldn't afford a night in the city's expensive hotels and also extra income for the two who were struggling to pay the full rent of their apartment.
Since then, it has become one of the most recognizable brands in the world with every type of listing now available – whether it's a room in a shared apartment, an entire house or even entire castles and your own private island!
Is Airbnb popular in Portugal?
Yes, it's super popular and proof of this can be found no further than in Lisbon, which is the base of one of the most successful landlords or "hosts" on Airbnb in Portugal. This Lisbon host manages over 200 properties across Portugal's capital and in doing so, earns around 3 million euros per year!
During the 2017 Web Summit, it's been estimated that a whopping 18,000 reservations were also made on Airbnb in Lisbon alone!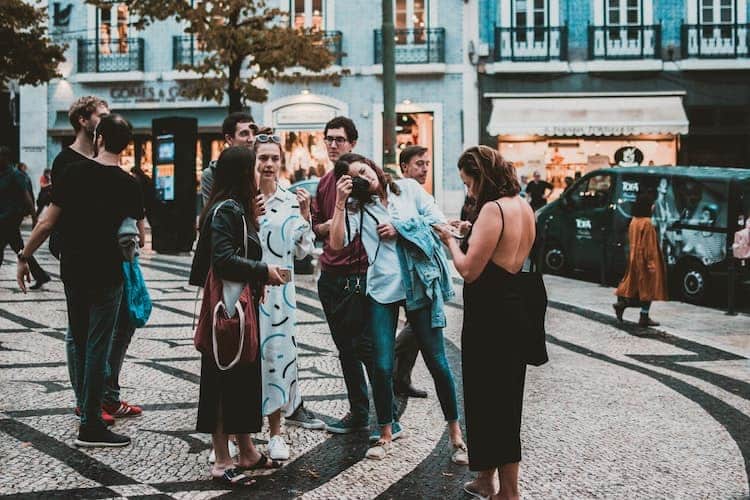 It's no wonder that Airbnb in Portugal is so popular with the average nightly price for a room in a shared house priced at around 43€, while a night in a 1 or 2 bedroom apartment averages 54€ and 68€, respectively.
Consider if you are a group of 4 friends travelling together, this means you can all stay in a private apartment together for as little as 17€ per person! It's no wonder then that Airbnb in Portugal is so popular not only with foreigners but even with the Portuguese people travelling within the country.
How does the accommodation on Airbnb in Portugal look like?
Booking an apartment, room or house on an Airbnb in Portugal is pretty straightforward, as you can get started easily by signing up with your email or even using your Facebook account to log in.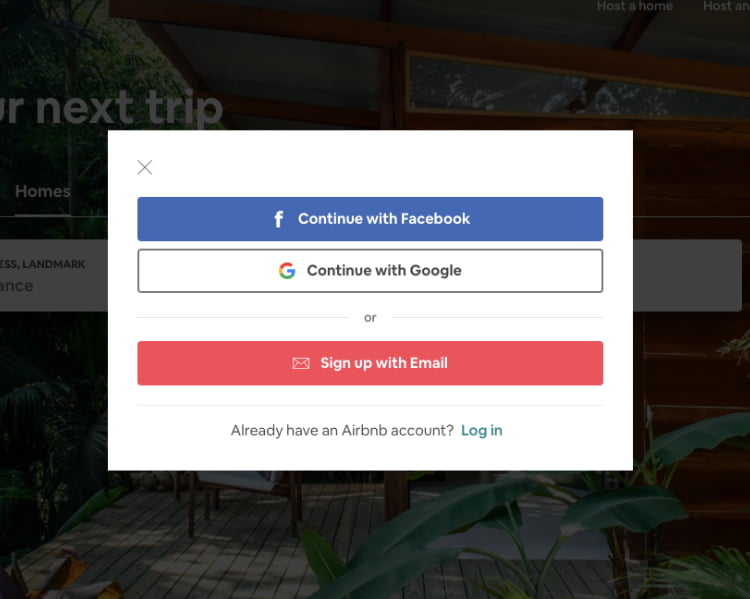 Find your next holiday home one Airbnb Portugal
The listings are pretty comprehensive with lots of details provided about the property such as a full list of amenities available, the location area provided via Google Maps, various pictures of the space, public reviews left by other guests as well as a full profile of the host who owns the listing, to further build trust and security.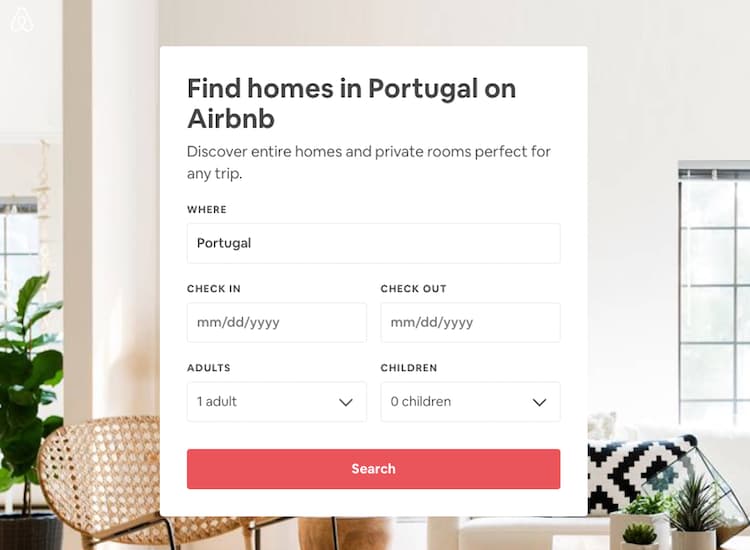 Contacting the host is very straightforward as the Airbnb website and app have their own private messaging system incorporated to help facilitate communication between hosts and guests.
Payments are also fully processed by Airbnb. You now have the option to pay half or full amounts upon booking and payments can be made using your Credit/Debit cards or even PayPal.
Is Airbnb in Portugal safe?
In general, this service provides a very safe way to book your holidays and Airbnb in Portugal is no exception. When you book your room the service will provide you with your own insurance to protect hosts in case of property damage due to vandalism and/or theft by guests. It also protects the rights of guests with refunds of credit issued in case of any false advertisements on listings, missing amenities or any other issues encountered during a stay.
Airbnb will also find a place for the guest to stay free of charge in case the place they've booked is deemed unsuitable upon check-in or cancelled at the last minute. They will even provide all information regarding the host to the authorities if a more serious case arises.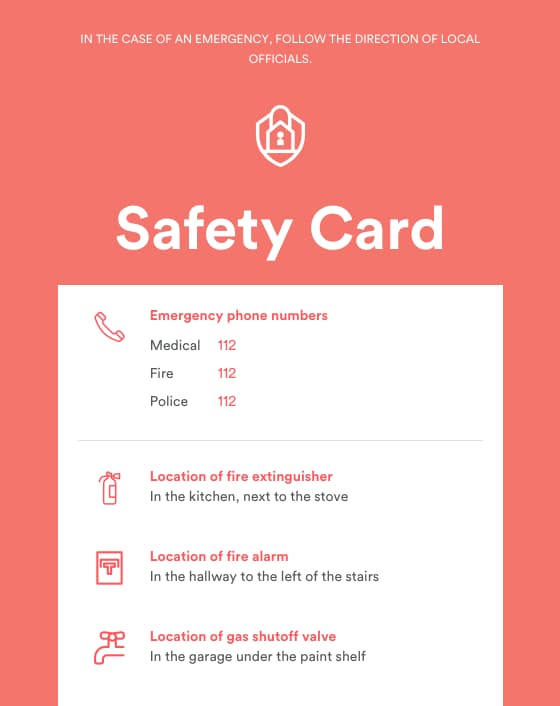 There are various laws regarding Airbnb in Portugal but instead of taking a negative approach like in many other countries, the Portuguese tourism authorities have taken a positive approach with rules and legislation in place to protect guests, hosts and the neighbours.
The advantage of renting a place through this service, which started as a small startup, is that the Portuguese Government have put laws in place that ensure the hosts are not just any random individuals but that they are all registered businesses. Portuguese laws ensure that the properties listed in Portugal also remain compliant with the Portuguese Health and Safety Regulations.
Are there any problems with Airbnb in Portugal?
Most expected problems with Airbnb in Portugal are usually settled very efficiently and professionally by the Customer Support Team. For both travellers and hosts on Airbnb in Portugal, the Customer Support team is trained extensively to be able to handle resolutions and provide speedy fixes for most problems that may arise.
From a social perspective, the major problem with Airbnb in Portugal is actually an unexpected one, as the growth of the platform has hurt the housing market across most cities worldwide. More and more people are buying (or even renting) houses now with the sole purpose of making a considerable profit by listing them on Airbnb in Portugal.
While oblivious tourists are happy to pay 'considerably cheap' prices for their stay, the local Portuguese citizens are facing skyrocketing monthly rent prices and little to no availability of apartments that are affordable within the city centre.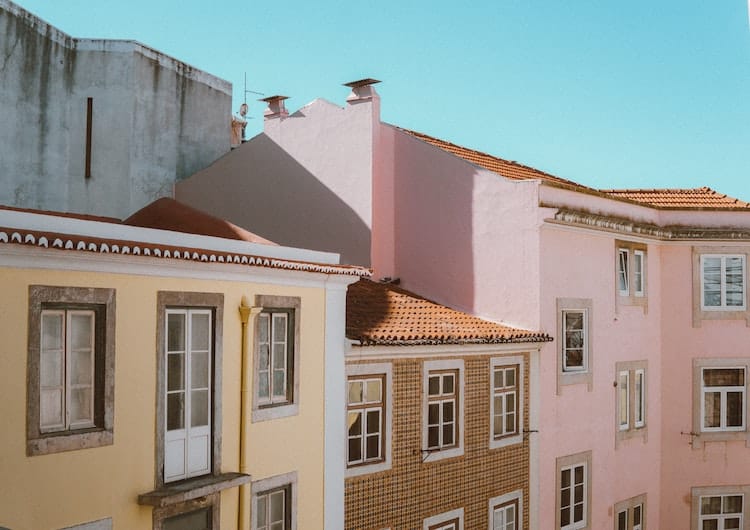 Within Portugal, the local Portuguese people have been complaining for years that Airbnb in Portugal has caused house rents to drastically increase to unaffordable prices. Many families once living in the inner city are now being forced out of their homes and further away from the city centre due to the absurd rent prices encouraged by the profit landlords can instead make on Airbnb listings.
City Governments in Portugal are aware of this increasing problem and are already in discussions to prevent this situation from worsening by implementing a limitation of the amount of Airbnb apartments that can be listed in parts of the city.
What are the advantages of using Airbnb in Portugal?
Like everything, Airbnb is no exception to having both advantages and disadvantages to its platform.
Let's start with the advantages. Firstly, as a tourist in Portugal, it's usually much cheaper to rent through Airbnb in Portugal than to stay in a hotel which is fantastic for those who are on a budget.
It will also mean that you will be living like – or even with – a local while you are on holiday, which is a pretty unique and unbeatable offering!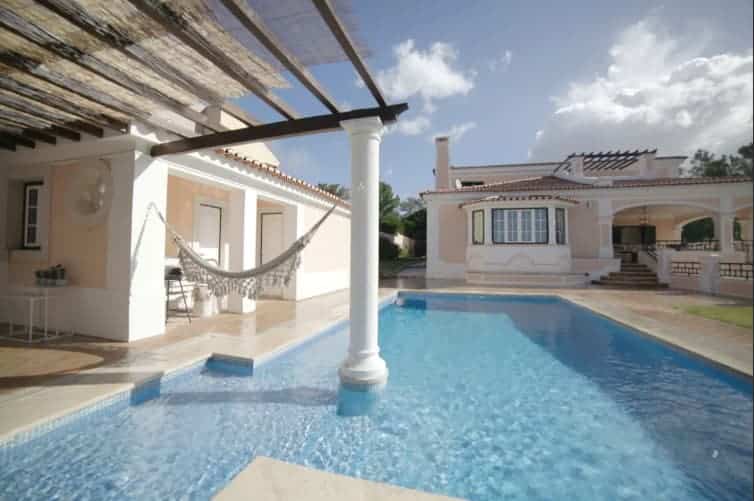 The properties on Airbnb in Portugal also have their own charm as they are often family or holiday properties for their owners, which means they feature lots of personalized touches throughout – with lots of authentic Portuguese fittings too.
What are the disadvantages of using Airbnb in Portugal?
Of the disadvantages, you usually don't have cleaning available until you check out, which means unlike hotels, you won't be able to come back to a clean room with clean sheets each day and cleaning during your stay will have to be your responsibility.
Unlike a hotel, the amenities provided on Airbnb in Portugal can also be quite basic and limited. I recommend checking the listing and photos properly to make sure you are aware of what is actually available during your stay and what you may need to bring additionally.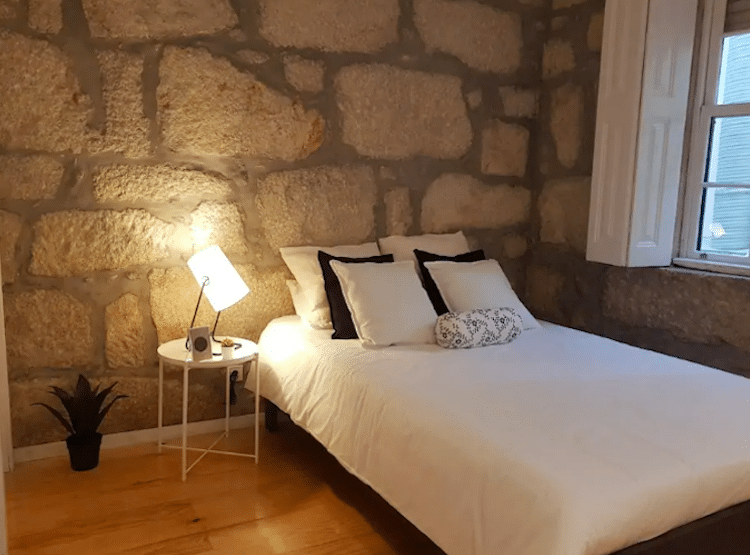 The levels of comfort on properties listed on Airbnb in Portugal are not always guaranteed either as you can be staying in a place that the owner has lived in personally for years.
Make sure to check what's included and the reviews from guests who have previously stayed there to get a good gauge of the place and any of its problems before you book!
Top Airbnb in Portugal – Super Hosts, from North to South!
Airbnb in Portugal has a fantastic range of accommodation suited for all budgets! I've compiled some of the top Super Hosts, with both budget and high-end options from 4 of the biggest holiday destinations in Portugal!
Airbnb in Porto
Porto is the second biggest city in Portugal and one of the most beautiful.  For those of you looking for the real Portuguese experience, staying on an Airbnb flat can help you discover Porto in a whole different way.
Priced from 10€ to 20€ per night:
Ribeira Apartment and Oporto Foz House
Priced from 200€ to 295€ per night:
Zona Histórica de V.N.Gaia and The Golden Waterfront View
Airbnb in Lisbon
Depending on the time of the year when you visit Lisbon, you can pay as little as 20€ per night for a flat. Take a look at some of the lovely homes where you can stay in the centre of Lisbon.
Priced from 20€ to 25€ per night:
Casa Das Olarias and Modern Apartment With View – Alfama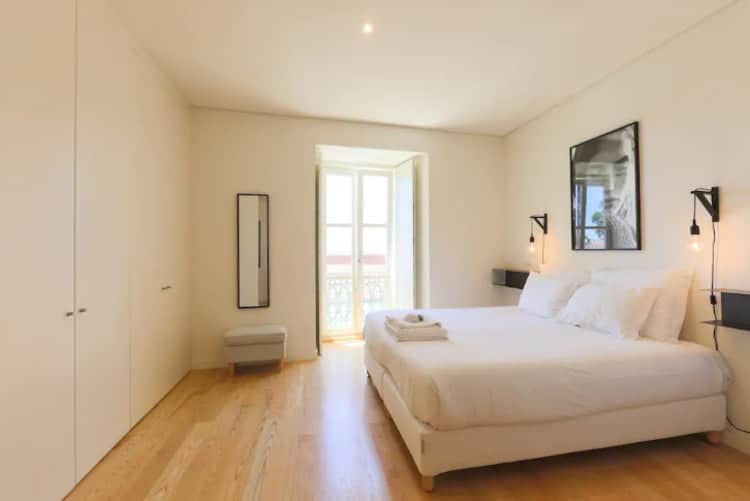 Priced from 200€ to 300€ per night:
My LX Flat – Avenida Liberdade and Home Mais for Family
Airbnb in Lagos
If you're looking for a beach destination, Lagos is just the perfect place for a holiday in the sun.
Priced from 20€ to 30€ per night:
Marina Park 1604 and Quarto Confortável, Central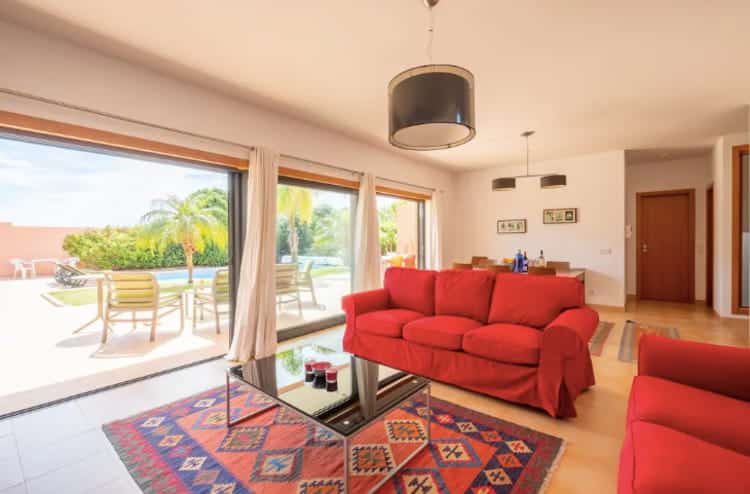 Priced from 250€ to 350€ per night:
Luxury Villa with Pool & Sea Views and RLAG44 – Amazing 3 Bedroom Villa With Private Pool
Airbnb in Faro
Priced from 25€ to 30€ per night:
Wood´s Houz & Studio and Double Bed+Bathroom+Kitchen+Terrace+Parking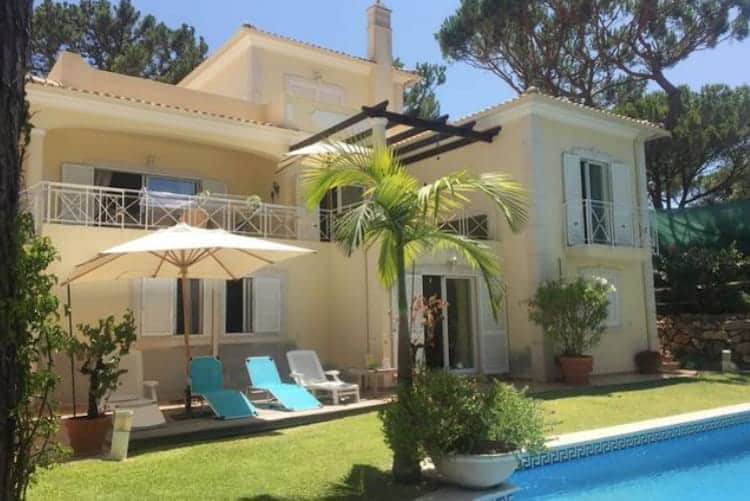 Priced from 270€ to 300€ per night:
Quinta das Salinas and Vila Brisa do Mar
Are there other alternatives to Airbnb in Portugal?
While Airbnb in Portugal continues to increase in its popularity, there are still a lot of alternatives for travellers who prefer other accommodation platforms.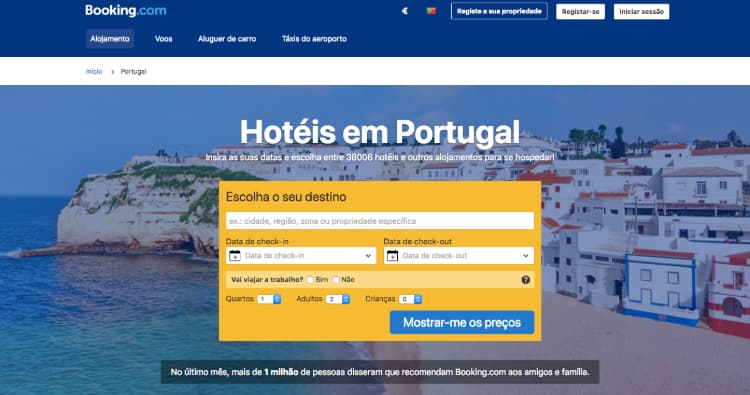 Booking.com and HomeAway are two of the most popular websites in Portugal and also feature a wide range of accommodation options – everything from local's homes and holiday lodgings, bed and breakfasts to private villas and hotels.
They say variety is the spice of life and there's definitely one thing I can guarantee, in Portugal, you'll never be short of finding fantastic accommodation options to stay for your next visit!
Do you have any questions about Airbnb in Portugal or the experiences you'd like to share? Just let us know, we'd love to hear your stories.
For more great tips about visiting Portugal, be sure to subscribe to our newsletter today.