Leiria is one of the secret treasures in Portugal. Known for its historical heritage, it was one of the first cities to be occupied by the Moors, in the 10th century.
It is characterized by its wonderful landscapes and it is a perfect escape for families, as it is close to the beach and many cultural points of reference.
Take a look at some of Leiria's highlights.
Where is Leiria?
The charming city of Leiria is located in the central region of Portugal, in the Leiria district, halfway between Porto and Lisbon.
It is a great choice for a stopover between Portugal's largest cities.
In fact, many people who travel through the other locations between Lisbon and Porto, such as Coimbra and Fátima, also tend to pass through Leiria.
What is the weather like there?
Given that the Leiria region is near Portugal's western coast, Leiria has a mix of Mediterranean and Atlantic weather.
The winters tend to be wet, humid, and cool, with temperatures ranging from 15 °C (59 °F) and 7 °C (45 °F) on average.
It does not generally snow in Leiria, although there can be frost during the coldest days when the temperature reaches below 0 °C. January is the most humid month of the year.
During the spring, the month of April is notorious for receiving a lot of rain, however, springtime is usually quite pleasant, with temperatures averaging between 20 °C (68 °F) and 11 °C (52 °F).
Summers in Leiria tend to be quite warm, dry, and sunny, and the temperatures are between 27 °C (81 °F) and 15 °C (59 °F). May is the driest month of the year.
In autumn, the air is fresh and crisp, although it does tend to rain and can get a bit windy. Temperatures in autumn usually range between 21 °C (70 °F) and 12 °C (54 °F).
Want to know more about the Portuguese weather? Read our article on it.
When is the best time to visit Leiria?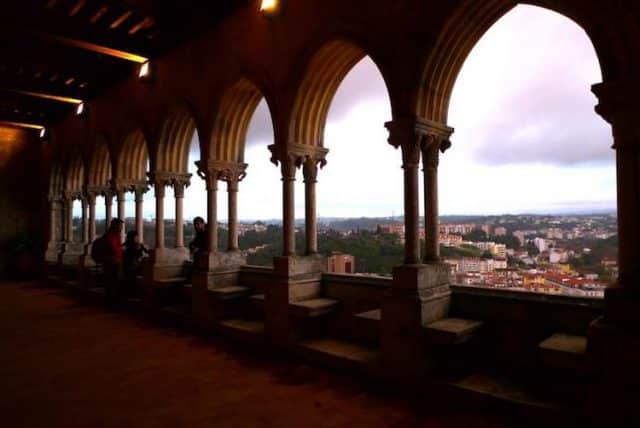 The spring and summer months are the best time to visit Leiria. The weather is warm and and if you want to go to the beach, Leira is very close to some of the best in the country so you'll just have to drive less than 30 minutes to get to São Pedro de Moel or Vieira de Leira's beach.
September and October are generally still warm and accommodation tends to be more affordable.
Discover more about Portugal when you subscribe to our newsletter.
Is it worth the visit?
Why should you visit Leiria? After all, it's not the capital city of Portugal, and not even the second largest city, which is Porto.
However, Leiria is worth a visit because it has a medieval castle, a UNESCO heritage site, historic churches, museums, and is close enough to the ocean and sandy beaches, just a short drive away.
It is also a great town for shopping and indulging in traditional Portuguese cuisine.
Want to know more about medieval festivals in Portugal? Click here.
What are the top things to do in Leiria?
Taste the gastronomy
The first meal to try on your list should be "Leitão" da Boavista, the suckling pig that Leiria is famous for. Another typical dish is "migas", made up of cornbread and various other ingredients such as spinach, garlic, and olive oil.
Other typical Portuguese meals to try include Morcela de Arroz and Bacalhoada com migas. Desserts include Canudos de Leiria, Brisas do Lis, Bolinhos de Pinhão, Lampreia de Ovos, just to name a few.
To learn more about Portuguese cuisine, read this article.
Top monuments and cultural places to visit in Leiria
One of the major attractions of Leiria is the medieval castle, first built during the battle against the Moors, and later transformed into a palace for royalty.
The Leiria Cathedral is a National monument to not be missed, dating back to the 16th century (although it was subsequently destroyed in the 1755 earthquake, and then rebuilt).
Another popular point of interest is the Leiria Museum; this century-old attraction has an exhibition with pre-historic displays as well as ceramics and artefacts from the Iron Age.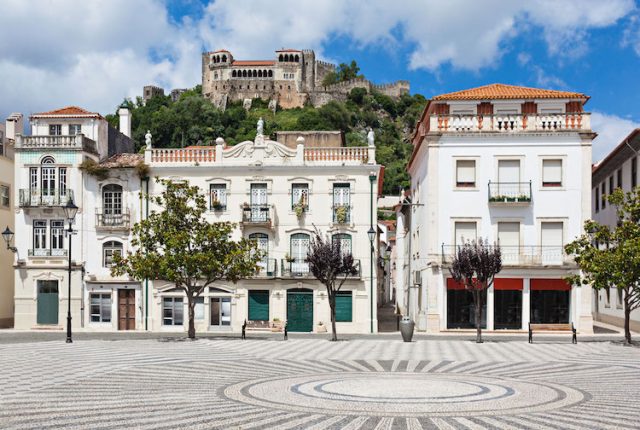 Finally, the Monastery of Batalha, about 15 minutes south of Leiria, is an important monument and a UNESCO World Heritage Site deserving of your time.
Other noteworthy attractions include the paper mill (Moinho do Papel) and Igreja de São Pedro. Don't forget to take a stroll in town, enjoying the cobblestone streets of this charming city and its archways and historic buildings.
If you want to go on an 8-hour tour from Lisbon to Fátima, Óbidos, Batalha and Nazaré, you should check this trip out.
Shopping in Leiria
Leiria is full of shopping areas, including 4 main ones: Rodrigues Lobo Square, Sant'Ana Square, Castle district, and riverside district. All four areas can be explored on foot, and are a great way to explore the city as well.
The shopping mall, Leiria Shopping, is also a great place if you prefer malls, and want to look for the usual stores.
Read more about shopping in Porto and what it looks like here.
Best hotels in Leiria
This city has a lot of hotels and accommodation options, for all kinds of budgets. Below you will find 5 high-end hotels and 5 budget options.
Higher-end hotels
Palace Hotel Monte Real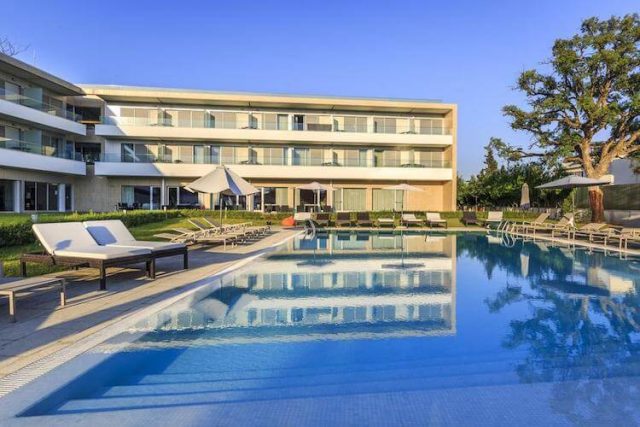 A gorgeous 4-star hotel just a few kilometres away from Vieira beach, Palace Hotel Monte Real offers upscale rooms, a thermal spa offering wellness and health treatments, 2 pools (one outdoor and one indoor), a fitness centre as well as a tennis and mini-golf area, a playground for children, and 5 meeting rooms.
With a very hospitable staff and posh accommodation surrounded by walking trails and forests, why look elsewhere?
Check their availability here.
Lisotel Hotel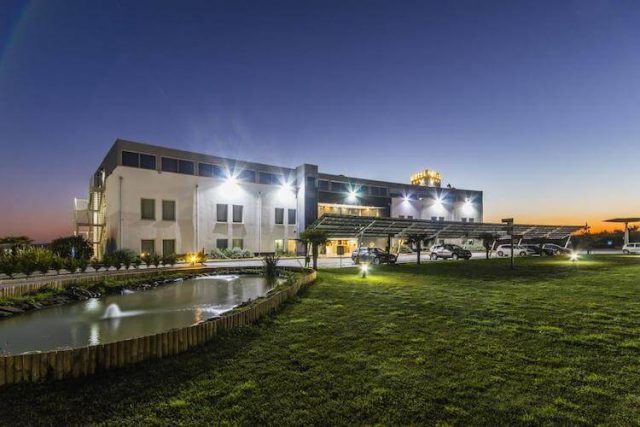 A few kilometres away from Leiria Castle, Lisotel hotel offers a relaxed vibe in a beautiful setting. Families are welcome and can make use of the two pools (or a whirlpool in their room), a kid's playground, a gym, a spa, and much more.
Check their availability here.
TRYP Leiria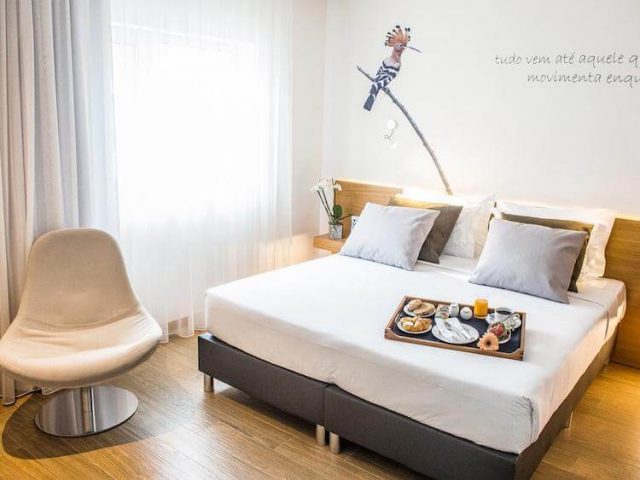 Ideally located less than 2 km from the castle as well as the train station, Hotel TRYP  is a 4-star hotel and offers bright modern rooms with wooden floors, set in a contemporary building. A lounge bar, courtyard, a gym, a meeting room, and a very beautiful Bistro restaurant are there for your enjoyment.
Check their availability here.
Eurosol Residence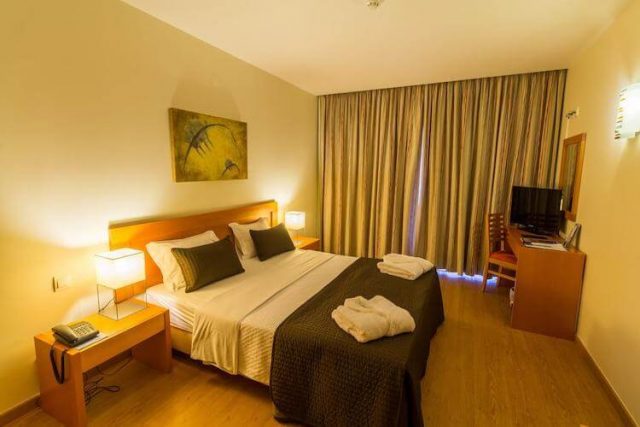 Eurosol Residence is described as a cosy property close to the main attractions in Leiria, with a great opportunity to discover the vineyards nearby.
This place offers private apartments complete with private bathrooms, kitchenette, a dining area, and a fridge. Common areas include a rooftop terrace, an outdoor pool, and a sauna.
Check their availability here.
Hotel São Luís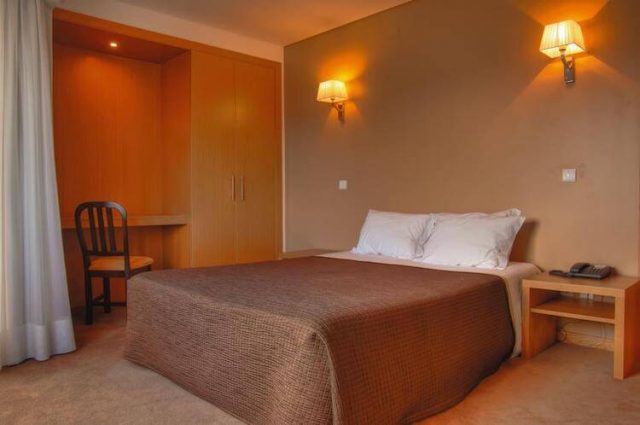 Located in Leiria's city centre, Hotel Sao Luis is a 10-minute walk from Leiria Castle and a 30-minute drive from the ocean.
Some rooms offer a balcony, allowing guests to relax while looking over at the castle. Completely renovated less than 10 years ago, the hotel is spacious and modern with gorgeous views of the city.
Check their availability here.
Affordable hotels in Leiria
Porta 20 Boutique Guesthouse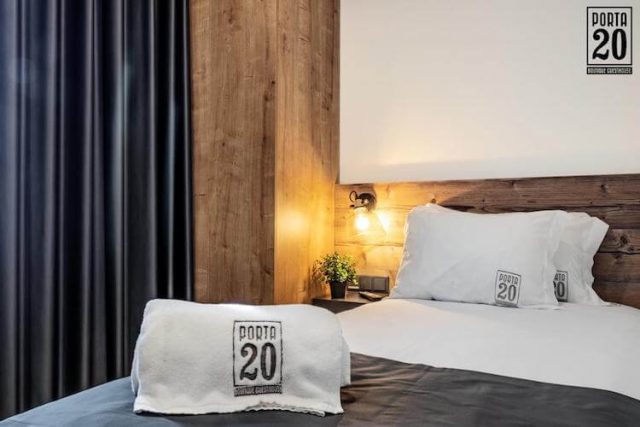 If you prefer smaller hotels for a more personal feel, look no further than Porta 20 Boutique Guesthouse. It only has 15 rooms and it is set in a contemporary and urban region. It is only 1.6km away from Leiria Castle and is a great value for money.
Check their availability here.
Rito Hall da Serra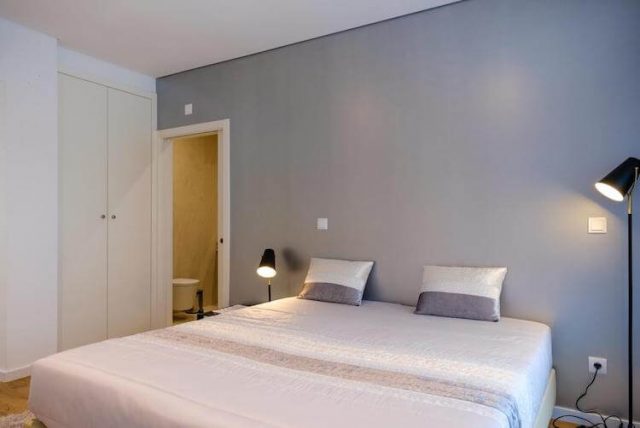 If you're looking for a place in a more natural setting, Rito Hall da Serra is the best option. A bit far out of the city, it offers en-suite rooms, a restaurant on site, and splendid views of mountains, and is surrounded by a garden.
Rio Alcaide Porto de Mós and the lake Mendiga Arrimal are both about 15km away.
Check their availability here.
Magnolia B&B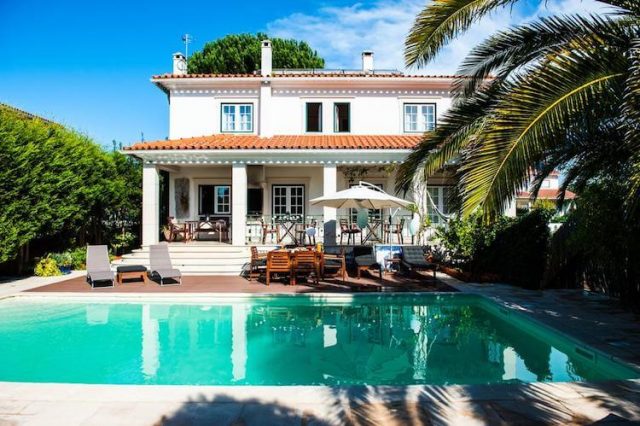 A family-run B&B, this accommodation offers large and simple accommodation in a garden setting.
All the rooms at Magnolia B&B offer a patio where you can relax, breathe some fresh air, and get some privacy in the comfort of your room area.
There is also an outdoor pool and a billiard table.
Check their availability here.
La Palma Hostel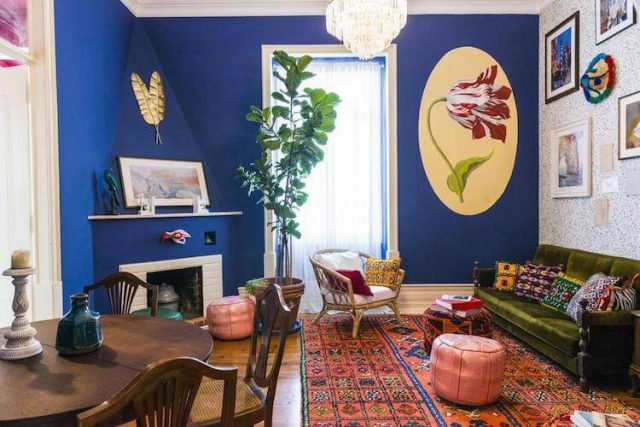 Close to Leiria Castle and the city centre, this hostel is a great value for money.
Previous guests appreciated the central location, the atmosphere, the 24-hr front desk, the friendliness of the staff, and the shared kitchen where they could prepare meals.
There is also a bar, a terrace, and a garden.
Check their availability here.
Cargal Leiria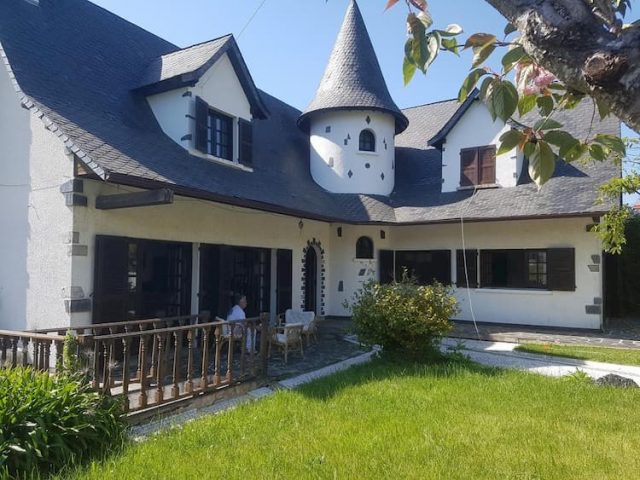 Cargal Leiria is a bed and breakfast with a seasonal pool, a garden, a bar, a lounge, and barbecue amenities. Each private accommodation has a terrace, a kitchen, a washing machine, and a private bathroom.
It is close to the city centre, has board games and puzzles for entertainment, as well as a library.
Check their availability here.
Should you visit Leiria?
Of course, you should. This small city is perfect for anyone who is into history and heritage.
Besides that, if you want to take a break from all the historical curiosities, there are beaches and fun activities available for anyone of any age.
Do not miss a trip to this fantastic destination.