Are you thinking of living in Porto? Would you like to know the cost of living in Porto?
I can tell you that it is an amazing city to live in. Also, you would not need to break the bank to have a good life in Porto.
In this article, we will discuss everything related to the cost of living in Porto. From the cost of renting an apartment to coworking spaces to the best areas to live in and a lot more.
A little bit about Porto
Porto is the Portuguese word for a port, but it's also known as Oporto (English name). It's commonly referred to as the second city of Portugal, as it is the second largest metropolitan area in Portugal after Lisbon.
It's situated in northern Portugal along the Douro River and covers an area of 2,395 km2 (925 sq. mi).
As a city, Porto is known for its incredible architecture, delightful gastronomy, the famous port wine, the University of Porto (the highest-ranking university in Portugal) as well as FC Porto.
It's also the fourth most populous city in Portugal with over 25,0000 inhabitants in the city of Porto and over 2.4 million people in the greater metropolitan Porto area.
Porto is also a commercial center in Portugal. It has a thriving economy with lots of digital nomads, several start-ups and many international companies. Some of these companies are Teleperformance, SITEL, PWC.
Because of its booming economy and overall charm, in recent years, it has seen a huge influx of expats, students and tourists who want to get a feel of this historic and charming city. Due to this, the cost of living in Porto as pushed upwards although it is still less expensive when compared to Lisbon.
Are you planning to move to Porto? Here are some top tips from our expert.
Cost of living in Porto
Just like most urban cities in Portugal, the cost of living in Porto has also gone up. However, it is still considerably cheaper to live in Porto than in Lisbon and some parts of the Algarve.
To live a comfortable life in Porto you should budget from €700 to €1.500 monthly. This price depends largely on the kind of apartment you choose to rent as accommodation makes most of the monthly expenses.
You may also be interested in the weather in Porto.
Renting a house in Porto
The cost of renting a house, apartment or a room in a shared flat depends majorly on the location of the property in Porto.
So, depending on the location a one bedroom (T1) to two-bedroom (T2) in the city center will typically range between €500 to €750 per month. For neighborhoods away from the center, a decent one-bedroom apartment cost roughly about €450 per month.
However, if you are looking to save on rent, you can choose to live in a shared apartment i.e. living with other people in an apartment and sharing common areas. Rent per month for this kind of arrangement is typically between €250 to €350 for a room. This is the most common option for students and young workers in Porto. This is a less ideal accommodation option for couples or families
You can also see our article on renting an apartment in Porto.
Buying a House in Porto
It is very common these days to find people owning second homes and buying houses in Porto for investment purposes.
The process involved in buying a house in Porto is not complex at all. Furthermore, there is no foreign restriction on property ownership in Portugal. i.e. both non-residents and residents can own or buy a house in Portugal. In fact, buying a house worth over €500,000 makes you eligible to apply for a Portuguese golden visa.
The price depends on the location, the construction year and the size. Also, the price of existing houses in Porto is below the national average though it is gradually rising.
You may also be interested in property in Porto or golden visas.
Transportation in Porto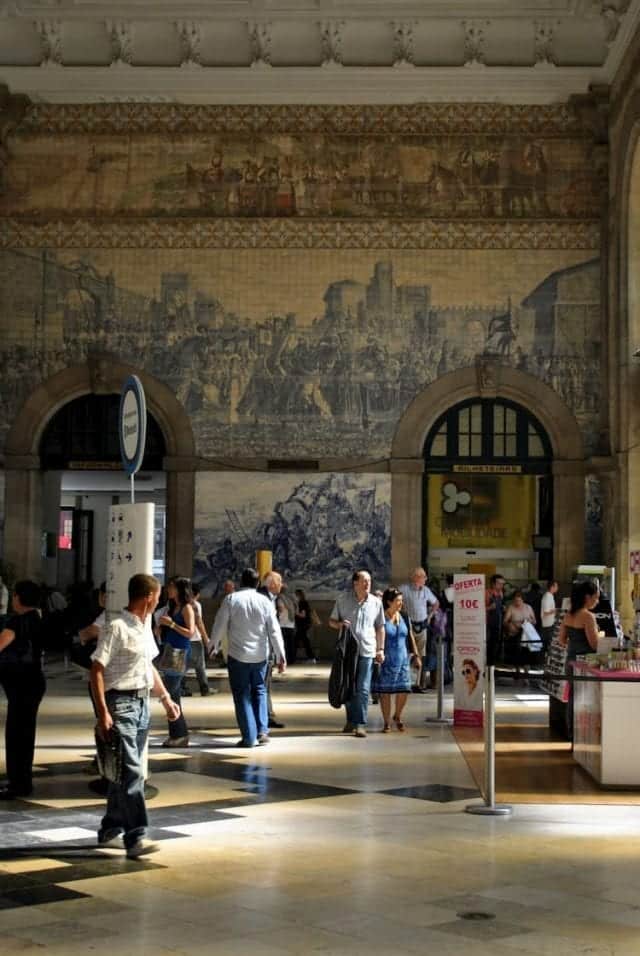 Public transportation in Porto is quite efficient and affordable. It covers most parts of the city and the Porto metropolis. You have the option of using either the metro (Subway), train (overground), tram or bus. However, be aware that trams are a bit expensive without the monthly pass. A single way trip on the tram cost €3.
If you live in and around the city center, you might not need to use public transport as everywhere is usually within a walking distance.
On the other hand, if you decide to live in a neighborhood outside the city center or outskirts of Porto, you are better off subscribing for a monthly transport pass. The price varies from zone to zone but, the regular monthly pass costs €32.
For those who go out occasionally within the city and would rather not subscribe to a monthly transport pass, you can expect to spend between €1.20 and €2 for the metro and bus respectively.
There are also local taxis which are comfortable and available all over the city. Although they are more expensive than other means of public transportation, the prices are still cheaper than in most other urban cities in Europe.
For anyone looking to own a car and drive it in Porto you should know that the roads are narrow and finding a parking spot can be very difficult.
Some alternatives to using public transportation in Porto are ride-sharing apps like Uber, Kapten, Bolt and Cabify.
Read our article on Public Transport in Porto for more detailed information.  
Grocery prices in Porto
In general, the price of grocery items is the same as in most cities in Portugal. They are generally low and should not cost you beyond €150 to €300 per month.
For example, a litre of regular milk cost less than €1 and a good bottle of wine is between €5 to €10. You can also expect to spend less than €10 on one kilogram of either chicken or beef.  See Numbeo for more information.
Some popular grocery stores in Porto are
Comer e Chorar Por Mais
Mercado do Bolhão
Pretinho do Japão
Casa Chinesa
Pingo Doce
LIDL
Eating out in Porto
Eating out in Porto will not cost you an arm and a leg. It is inexpensive and affordable. To get great prices for delicious meals, you can always have the meal of the day (Prato do dia) which is usually served for lunch. The cost of this is usually between €6 to €13.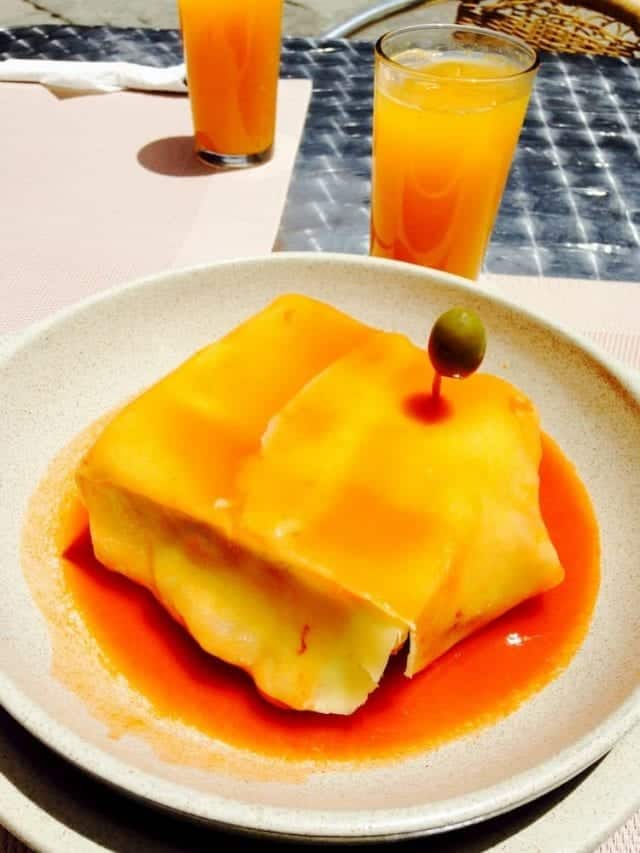 Some budget restaurant to eat in Porto are;
For more exotic dining in a fancy restaurant, a 3 -course meal is usually between €20 to €30 per person.
Also, if you live in Porto you must try the francesinha, it's one of the best delicacies in Porto.
Discover the traditional food you should try in Portugal. 
Best areas to buy or rent in Porto
There are so many nice neighborhoods to live in Porto. From the historic to the bustling to the more upscale you will have your pick in Porto. Below are some of the best areas to buy or rent an apartment in Porto;
Vila Nova de Gaia
This neighborhood is outside the city of Porto along the river Douro. It's an upscale and modern area of Porto with apartments that offer scenic views of the Atlantic.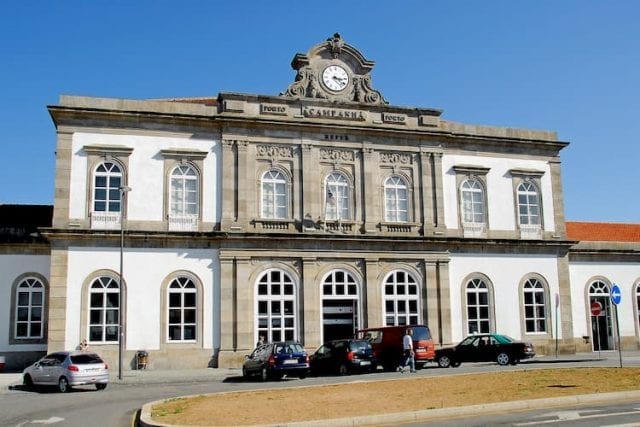 Campanhã
Situated away from the city center, Campanhã neighborhood offers a peaceful and residential living environment. The rent prices are generally lower than in other areas of Porto city. It is also served by the train and metro with the Campanhã train station being a major terminus in Porto.
Ribeira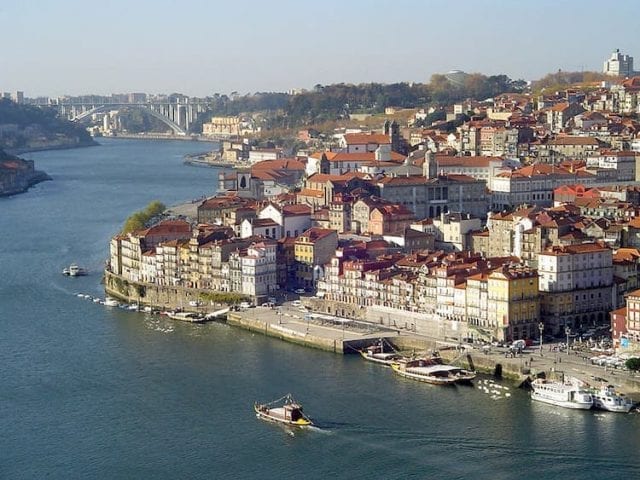 Located along the Douro river, Ribeira is one of the most beautiful and historic neighborhoods in Porto. Although the prices of houses and apartments have gone up considerably, it remains a very good place to live in Porto.
The center of Porto
The city center is a good place to live if you don't want to use public transportation. However, the downside to living here is that it can be touristy and expensive. The good areas in the center to consider living are Baixa, Boavista and São Bento.
Matosinhos
Formerly a fisherman village, it's now a trendy neighborhood with lots of digital nomads and decent apartments. It's also well connected by public transportation.
Some other neighborhoods to consider are Cedofeita, Bonfim and Ramalde.
Cost of renting a co-work space for digital nomads in Porto
In Porto, there many co-working spaces as there are so many freelancers, digital nomads and start-ups that need inexpensive offices to work from.
Here are some of the best coworking spaces in Porto:
The average prices per month are between €50 to €100. You can see more coworking spaces here.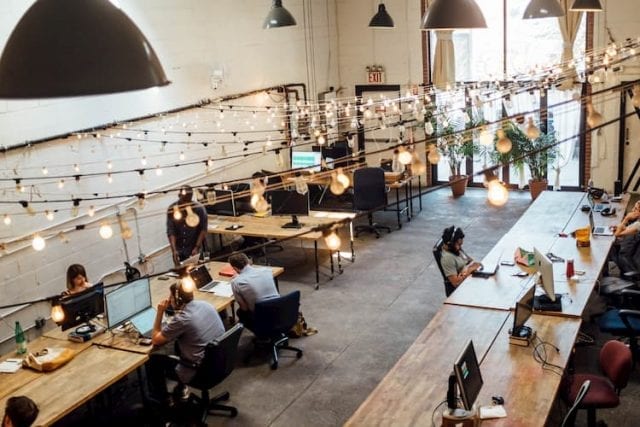 Cost of living in Porto vs cost of living in Lisbon
Generally, the cost of living in Lisbon is the highest in Portugal and Porto is not far behind. However, your accommodation options are better in Porto.
The rents are around 25% lesser than in Lisbon but in terms of utilities and other expenses, the costs are similar.
Cost of living in Porto vs cost of living in the rest of Portugal
Porto has the second highest cost of living in Portugal asides some luxury neighborhoods in the Algarve.
However, if you want to enjoy a lesser cost of living you can choose to live in some other parts of northern Portugal like Braga and Guimarães.
Coimbra is also a good option. It is in central Portugal in between Lisbon and Porto.
Is Porto a good place to live when it comes to the cost of living?
In conclusion, I would say Porto is a good place to live in Portugal in terms of cost of living and the quality of life it offers. It's also a city with a cosmopolitan feeling and rich historic wealth.