In the heart of the Alentejo region, resides Zambujeira do Mar in Portugal.
Have you heard about it?
It's a beachside city of fewer than 1.000 people. Here you'll discover a captivating coastline surrounded by weathered cliffs, sandy shores, and in the summertime host to one of Portugal's major music festivals.
We've created a guide for getting to the city, what you should do, where to stay and eat. Read on!
Where is Zambujeira do Mar?
Zambujeira do Mar in Portugal is located in the Costa Vicentina and Sudoeste Alentejano Nature Park. It belongs to the municipality of Odemira in the Alentejo region and covers an area of roughly 43 square kilometres.
How to get to Zambujeira do Mar?
Getting to Zambujeira do Mar is fairly straightforward; you can journey by bus, train or by car, which will take approximately 3 hours from Lisbon, the country's capital.
It might also be useful to see our guide to Driving in Portugal and how good public transportation in Portugal is.
Best Time to Visit Zambujeira do Mar
Like most cities in Portugal, Zambujeira do Mar experiences warm weather year-round. The city has dry periods between May and September, with the warmest month being July.
The coolest and wettest month is January, and we don't recommend visiting Zambujeira do Mar at this time.
We recommend you take a look at the weather in Portugal before planning your trip.
Things to do in Zambujeira do Mar
Don't fool yourself.
Zambujeira do Mar may seem like a small village, but it has a lot to offer to its' visitor:
Beautiful beaches;
Traditional food from Alentejo;
One of the best summer festivals in Portugal – MEO Sudoeste;
Hiking trails;
And much more.
Beaches in Zambujeira do Mar
Zambujeira do Mar in Portugal is positioned on one of the best spots along the Alentejo coastline. The town's main beach is a good-sized sandy beach with good facilities and seasonal lifeguards on duty.
There are also many neighbouring beaches that could be worth a look depending on your schedule. Here are some other beaches to consider:
Praia do Carvalhal;
Praia da Amalia;
Praia de Odeceixe;
Praia das Adegas;
Praia de Vale dos Homens;
Praia de Monte Clergio.
Let's see each one with more detail.
Praia do Carvalhal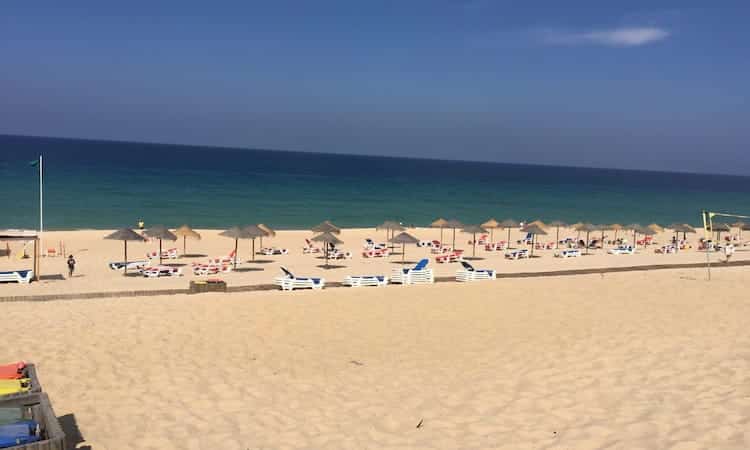 Beautiful sandy beach with big waves, a café, and an animal farm nearby.
We've also written a guide on the top 10 beaches in Portugal.
Praia da Amália
Named after famous fado singer Amalia Rodrigues, the beach requires a fair hike to reach but rewarding once you've made it.
Praia de Odeceixe
Big sandy beach popular with surfers; plenty of beachside cafes and shops can also be found nearby.
Praia das Adegas
A small secluded cove hardly touched by tourism; the swell can be very powerful so be careful when swimming or surfing.
See here the 20 best places to go surfing in Portugal.
Praia de Vale dos Homens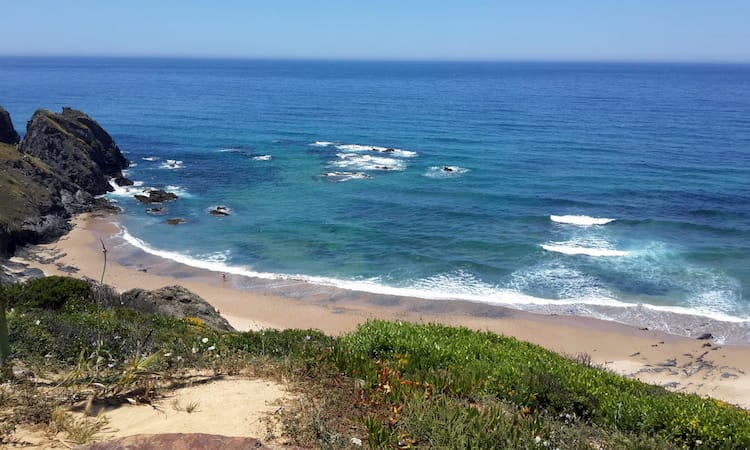 Located on the very north-western point of the Algarve, this beach is very remote and good for surfing but rough conditions for swimming.
See also: Where and how to spend your Algarve holidays
Praia de Monte Clergio
Filled with golden sandy dunes and surrounded by giant cliff faces; you can also explore some marine life in the little rock pools.
MEO Sudoeste 2019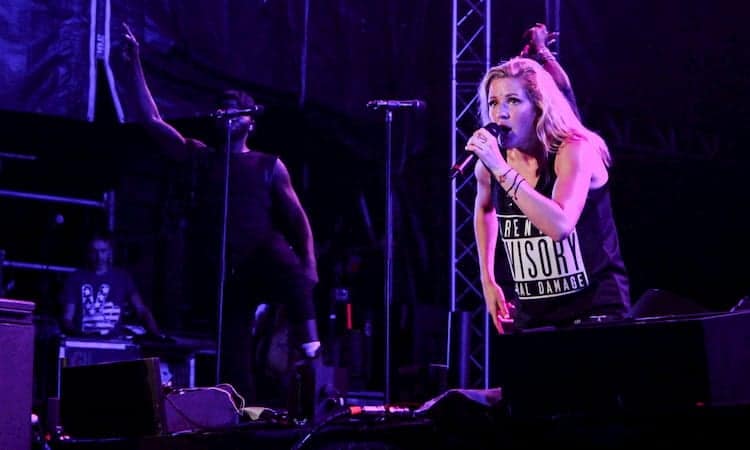 In August every year, this typical Portuguese town turns into a tourist centre thanks to the MEO Sudoeste, a five-day music festival that takes place annually in Zambujeira do Mar.
Summer festival for all tastes
Primarily hosting dance music artists, the lineup includes electronic dance music powerhouses amongst a star-studded lineup. The summer festival also hosts big names in hip hop, pop and reggae to cater for all music tastes.
2019 MEO Sudoeste headline
This year, headliners include Timmy Trumpet, Steve Aoki, Post Malone, Russ, 6LACK, and Anitta. Tickets start from just €48, and the dates have been announced – August 6th-10th. Book now before tickets sell out!
See below the after movie of MEO Sudoeste 2018:
Accommodation in Zambujeira do Mar
While Zambujeira do Mar in Portugal seems a little off track, there are plenty of accommodation options available to meet your fancy.
Hotels in Zambujeira do Mar
Here is a list of hotels in Zambujeira do Mar:
We explore some details, such as the amenities and prices of these hotels.
Monte da Galrixa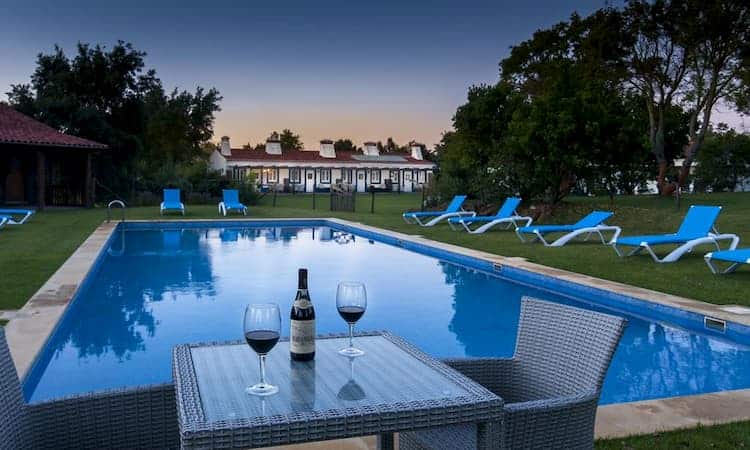 Monte da Galrixa is a family-friendly hotel with a stunning swimming pool and breakfast included.
In high season (July-to-August) you can find accommodation from €100/night (for) a double bedroom.
Monte Das Alpenduradas
Monte Das Alpenduradas is a relaxing hotel fit with outdoor swimming pool, and good for families. Prices start also at 100€ for per couple in high season.
It's one of the closest hotels' in the city centre. From Monte das Alpenduradas to Zambujeira do Mar it's 8 km by car.
Enigma Natura and Water Hotel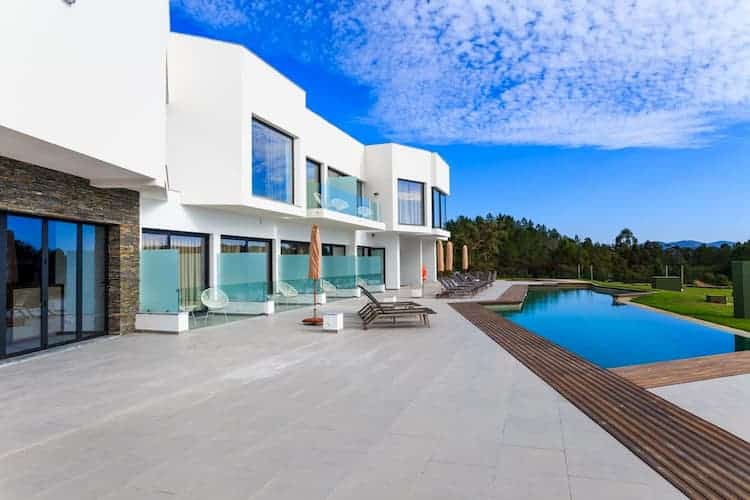 A spa hotel with a fitness centre, restaurant and bar; good for families and couples.
Prices start at 150€ per for a double room in August.
Enigma Natura and Water Hotel is located approximately 18.3 km from the centre of Zambujeira do Mar, which won't take you long by car. But as you can see by now, some of the hotels around this city are quite far if you wish to walk.
If you desire to stay in this hotel, we recommend that you consider highly renting a car to move freely and explore the region.
Hostels in Zambujeira do Mar
And some hostels in Zambujeira do Mar:
Hakuna Matata Hostel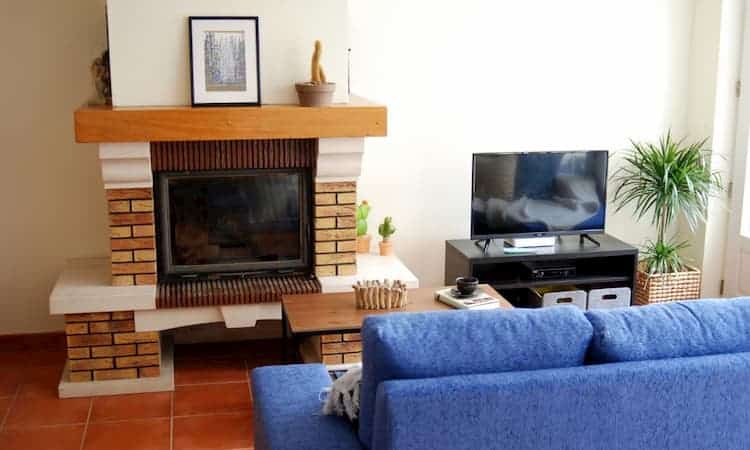 Hakuna Matata Hostel is a cosy hostel with private rooms and dorms. Most of the rooms have a private balcony and there's a really comfortable common area where guests can get to know each other. (from €30/night)
Roots Hostel
As a visitor said "Roots hostel is a small and cosy hostel in the centre of the village. Friendly staff and clean facilities". I guess that's all you can wish from a Hostel right? Great location and walking distance from the beach. Prices for a single bed in 4-bed dormitory room start at €20/night.
Hostel Nature
Hostel Nature is a comfortable family-friendly guesthouse and offers an airport shuttle. According to visitors, it's very clean with a love for details. Also very clean.
Price start from €30/night for 1 adult.
Camping in Zambujeira do Mar
One alternative also sought by locals and tourists is the campaign in Zambujeira do Mar. It has all the facilities you might expect from camping, it's close to the city centre and it also includes 2 swimming pools, a bar, basket field, gardens and a Playground.
Some prices:
Tents up to 6m – 5.40€ in high season;
Park your car – 3.95€ in high season;
Visitors to the pool: 4.5€ for adults;
Electricity: from 2.75€.
To see the full table of prices access the camping website.
Best Restaurants in Zambujeira do Mar
Piccolino
Guess what, it's not a typical Portuguese restaurant. The number one recommendation is an Italian restaurant in the town centre. Here you can enjoy great pizza (what else) and even better tiramisu!
A Barca Tranquitanas
A Portuguese restaurant right by the shore, with delicious seafood and location for watching the sunset.
See here our guide on the Alentejo Food you must try.
Marisqueira Costa Alentejana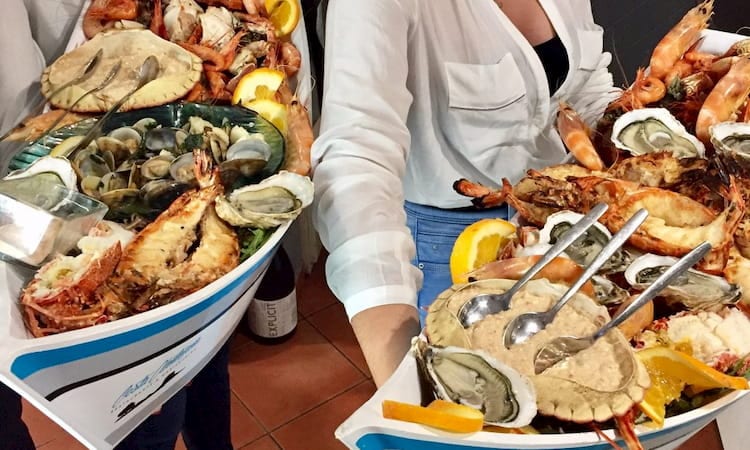 The excellent local cuisine served in Portuguese style (big portions!). You can't go wrong with any choice in the menu that's related to seafood.
Their speciality is "mariscadas" which is basically a mixed portion of different varieties of seafood (from lobster to crab).
O Sacas
O Sacas is a delicious local restaurant on the harbour, serving only the freshest of fish at a locals price.
Sol Dourado
Inexpensive local cuisine, good for a meal or a coffee.
Day Trip from Lisbon to Zambujeira do Mar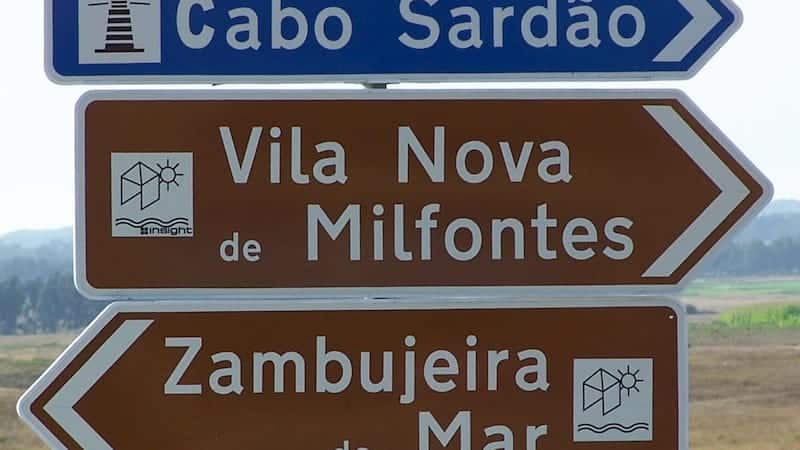 A day trip from Lisbon to Zambujeira do Mar should better be considered an overnight journey because the travel time is considerably high for just one day.
Going to Zambujeira do Mar by bus or car
I recommend driving or taking the bus to Zambujeira do Mar in the afternoon before spending your day exploring the local beaches. You can try beach hopping or set up your beach towel on one of the many beaches the region has to offer.
Eat some Portuguese cuisine, perhaps an ice-cream, and watch the sunset over the breathtaking Alentejo coast.
Meanwhile, check out Rome2Rio for different alternatives to reach Zambujeira do Mar.
Going to MEO Sudoeste Music Festival
If you're headed to the music festival, arrive 1-2 days prior to make sure you're well rested before dancing non-stop for 5 days.
Another advantage of arriving early is to find a good spot to place your tent. Temperatures can go over 35 degrees during August in this region, so having your tent below a tree is a must and there are 20 thousand campers looking for one!
Private tour to Zambujeira do Mar
If you're interested in a group private tour to explore the coast of Alentejo, you can book it directly online through Getyourguide.
And don't be afraid. Getyourguide is very trustworthy, and you can cancel up to 24 hours in advance for a full refund if you change your mind.
Is it worth visiting Zambujeira do Mar?
If you want to spend a day at one of Portugal's prettiest beaches, then yes you should visit Zambujeira do Mar.
While there's not much else to the coastal town than its pristine and often quiet beaches, it can be a beautiful getaway from the busy rush of Lisbon's beach scene. And of course, if you're an EDM fan or lover of Post Malone, then 2019 is a very good year to visit Zambujeira do Mar in Portugal!
For 2020 MEO Sudoeste we will still have to wait for the lineup! Meanwhile, you can subscribe to our newsletter to get more information about visiting Alentejo.