Discover the old charming city of Viseu, a lively and historic hub nestled in the highlands of central Portugal.
Maybe you have never heard of it, but we are sure you know about nearby Serra de Estrela.
Let us tell you why you should visit Viseu the next time you are in Portugal.
A visitor's guide to Viseu
Viseu is a gem of a city hidden away in central Portugal mostly unknown to many tourists. It is an alluring and well-preserved hilltop city in the Beira Alta region which dates back to the Iron Age.
Viseu is known for its beautiful religious art and renaissance architecture. It is also famed as the best city to live in Portugal (twice!) and is also known to be the home of the legendary Viriathus; the most important Lusitanian leader who fought against the Roman conquest in the Iberian Peninsula.
Top 5 things to see and do in Viseu
Here is our pick of the best five things to see and do in Viseu if you are there for a couple of days.
You can see most of the city sights in a day or two. It makes for a nice weekend getaway or a mini trip on your visit to Lisbon, Porto or Coimbra.
1. Cathedral of Viseu ("Sé Catedral de Viseu")
The Cathedral of Viseu is the major landmark in the city of Viseu. It is set on the highest point of the city and dates as far back as the 10th century. The exterior of the cathedral looks very ordinary and may put you off checking it out.
Do not be put off by this less flashy exterior! Go inside and you will be treated to an extraordinarily designed interior. It's definitely worth it.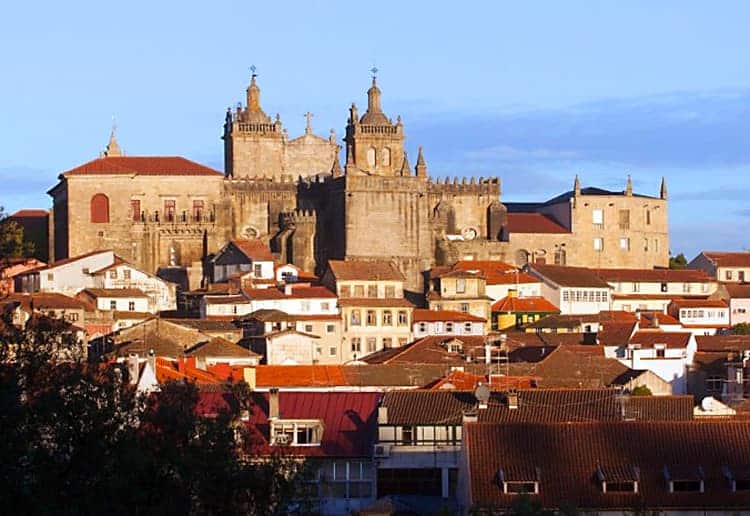 2. Grão Vasco National Museum ("Museu Grão Vasco")
This museum is named after the great Portuguese painter, Vasco Fernandes, who lived in Viseu in the 15th century. In the Grão Vasco Museum, you will be able to admire his artworks as well as other works from other popular painters and sculptors such as Silva Porto, Alfredo Keil, Antonio Ramalho, Bordalo Pinheiro and many others.
Also, do not miss Vasco's most outstanding work – a series of paintings depicting the life of Christ.
It's beautiful.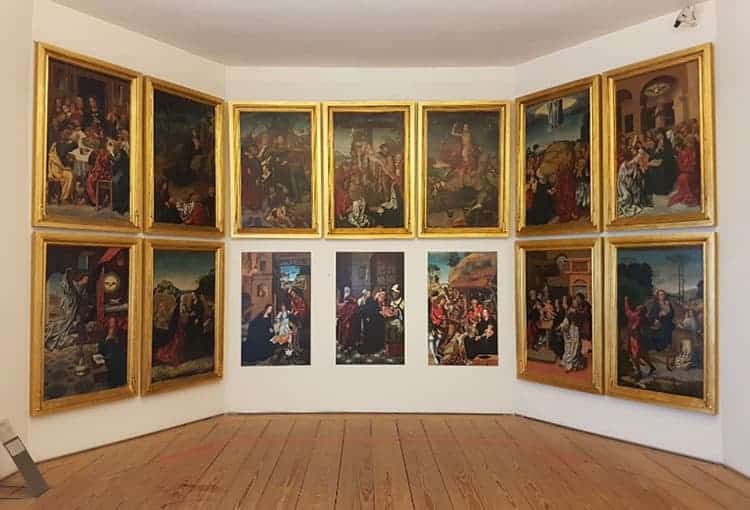 3. Our Lady of Mercy Church ("Igreja da Misericórdia").
Opposite the Viseu Cathedral is Igreja da Misericórdia which was built in 1775 and designed with a rococo and baroque architectural style.
The interior, however, is anticlimactic but it houses a very historic piece; the image of Our Lady of Mercy which dates back to the 18th century.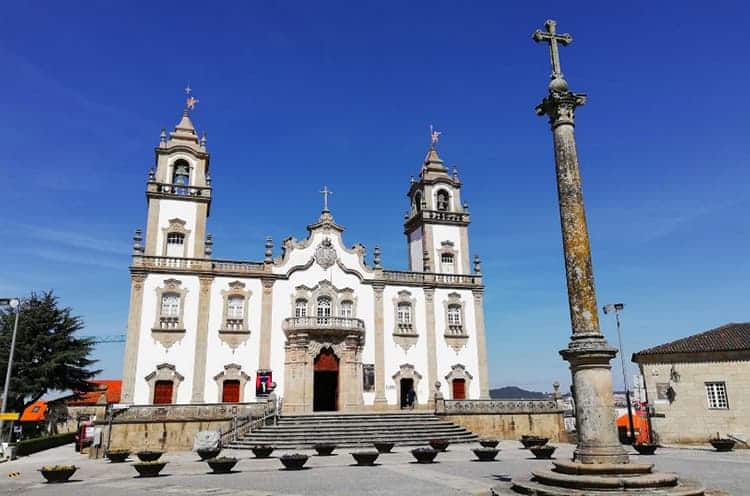 4. Fontelo Park ("Parque do Fontelo")
Viseu has many gardens, one of which is the Fontelo Park, once designed to cater for leisure activities of the bishops of the city. It is now a large leisure space accessible to everyone.
Parque do Fontelo is in the middle of the city and has some great recreational facilities which include tennis courts, a swimming pool, a sports stadium and a skate park. It is a perfect place to relax, play and be in contact with nature.
There are also jogging trails if you want to indulge in a little fitness on your visit to Viseu.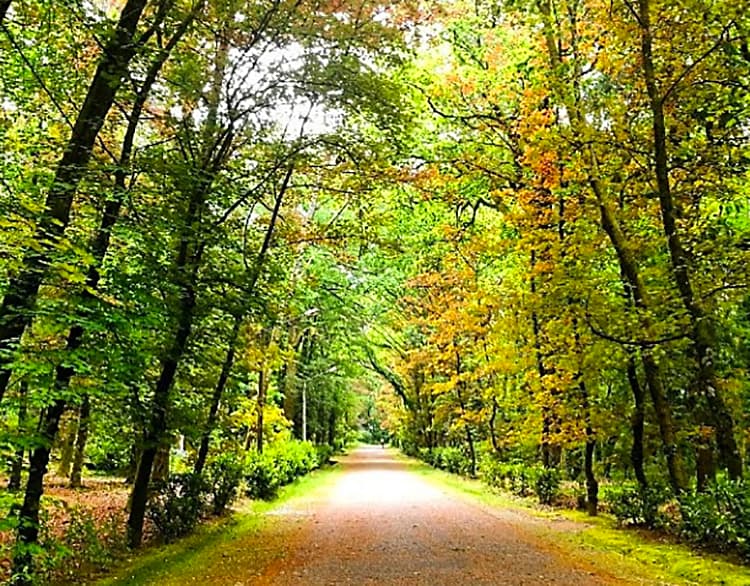 5. Almeida Moreira Museum
Almeida Moreira Museum is a house museum which was once the home of Francisco António de Almeida Moreira. The museum gives an insight into his life and a big part of the culture of Viseu.
In the museum, there is also an extensive collection of artworks, painting and antique furniture.
He was also the one who established the Grão Vasco Museum.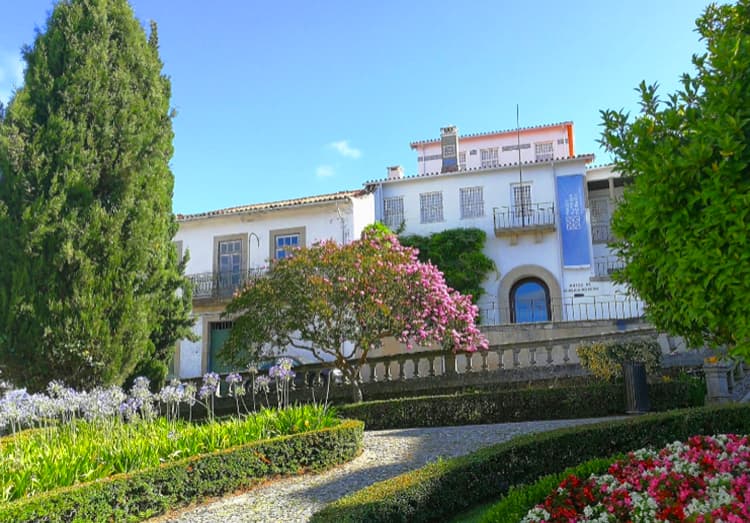 Viseu is known for its great wines
Finally, after a long day of sightseeing, we recommend enjoying some Dão red wine, the regional wine of Viseu.
Red wine at its finest!
Where to dine in Viseu
Viseu is a city that offers great Portuguese gastronomy. Be sure to try out the local specialties on your visit to Viseu.
Serra da Estrela cheese is also something to try. It goes very well with the local wine.
Some of the best restaurants in Viseu are:
Muralha de Sé Restaurant
Close to the Viseu Cathedral you will find Muralha de Sé (website is in Portuguese), a very nice restaurant known to serve one of the best regional traditional Portuguese cuisines. It is a little pricey though.
The restaurant also has a wide variety of wines from the region.
Dining here makes for a wonderful Viseu gastronomic experience.
Maria Xica
Maria Xica is an opulent restaurant located in the historical centre of Viseu. It is very cosy and has a great ambience. The food is excellent and always presented with a touch of creativity.
There is also a bar in the restaurant which is equally cosy.
Colmeia
Also located in the Viseu centre is Colmeia, a recently revamped restaurant that offers amazing traditional Portuguese dishes. The food is delicious, nicely portioned and fairly priced.
Totally worth visiting to enjoy a meal.
Where to stay in Viseu
We have picked out some of the best hotels you can stay in when you visit Viseu.
Pousada De Viseu
Pousada De Viseu is an exquisite hotel in the centre of Viseu with great facilities. It features an indoor and outdoor pool, comfortable spacious rooms and suites, a spa and a gorgeous garden. It is also centrally located and a walking distance from many sites in the city.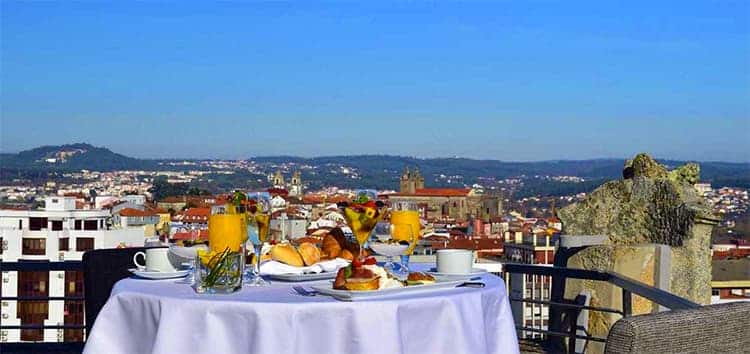 Casa da Sé
Casa da Sé is a boutique hotel located in the centre of old town very close to the Viseu Cathedral. The hotel is surrounded by plenty of restaurants, coffee shops and bars. Casa da Se's location makes it a perfect base to explore Viseu from. However, the downside of staying here if you were looking for peace and quiet is that the surroundings can be noisy especially on weekends because of people who are out partying.
Montebelo Viseu Congress Hotel
Montebelo is a luxurious hotel in the city of Viseu with excellent and modern facilities. It also has a full-service Spa and sauna. Montebelo is only a 15-minute walk from the city centre, so if you want to stay away from the crowds and noise of the city centre, this would be an ideal choice. There is also free parking available.
Hotel Jose Alberto
For a nice and comfortable hotel close to the city centre we chose Hotel Jose Alberto. It is decently priced and offers easy access to the town's popular attractions.
Hotel Palacio Dos Melos
Palacio dos Melos is an excellent and modern hotel that sits on one of the seven walls of the city. From the hotel, you can get panoramic views of the city and also take amazing pictures. Hotel Palacio Dos Melos is located around the city centre and so makes it an ideal place to stay and go on to explore the city.
Best time to visit Viseu
The best time to go to Viseu is usually from March until October, the weather is warm, and the chances of rain are very low especially in June, July and August.
How to get to Viseu?
By bus is the easiest
To get to Viseu you can take the Rede Expressos from Oriente Bus terminal in Lisbon. The journey takes three and a half hours and cost €19 for a one-way trip.
If you are already in Porto, you can also visit Viseu easily as it takes about one hour and 45 minutes to get to Viseu from Porto.
Also, Viseu can easily be visited from Coimbra, a popular touristic city which is only one hour and 20 minutes from Viseu.
All bus tickets to Viseu can be purchased on Rede Espressos.
Travelling by car
Visiting Viseu by car also makes for an interesting drive to the centre of Portugal. It is well linked to other major cities in Portugal.
There is also free parking in the city where you can park and then see the city sights by foot.
By train part of the way
Getting to Viseu by train is somewhat difficult as there is no train station in Viseu. The closest stations are Nelas or Mangualde which are both about a 30 minutes drive to Viseu.
After your visit to Viseu, you may also decide to see Serra da Estrela, an incredible natural beauty in Portugal.
Have you been to Viseu and would like to add some tips? Feel free to leave a comment below.
Don't miss out on the best tips and advice from locals in Portugal, subscribe to our newsletter today!