Have you ever wondered about what goes on in a strip club in Portugal? Do you want some recommendations for a stag or bachelor's party?
We have the inside story, and it may surprise you.
Read on!
Strip clubs in Portugal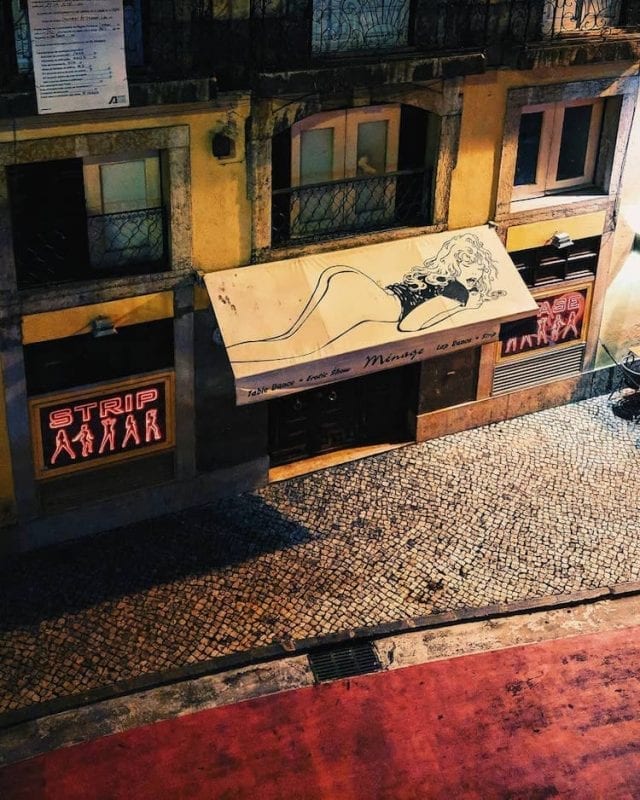 Strip clubs or "gentlemen's clubs" have been around for a long time and some are still doing very well in many cities of Portugal.
Everyone knows what is going on there: usually women, but sometimes men, undress, dance near a pole spinning to rhythmic or slow erotic music while customers stuff money into their lingerie.
There are many types of clubs on offer in Portugal from low-key, small, dance bars to high-end clubs with fine dining, champagne and VIP services.
Are you planning a stag party in Portugal? We know where you can go to have some fun.
Stag party in Portugal
And hen's parties.
Why not?
For many years, the Algarve has been recognised as a perfect place for a stag and hen party.
This touristic place offers a lot of attractions and it's a great location for a big, boozy weekend with your friends.
Albufeira can cater to your party needs as it's in a great location with a perfect view of the ocean and good weather. Cocktails, beer and wine and super-fresh food are served almost all day and night.
What more could a stag party need? If your stag party is not going to be held in the hot season, Lisbon and Porto would be a great second option.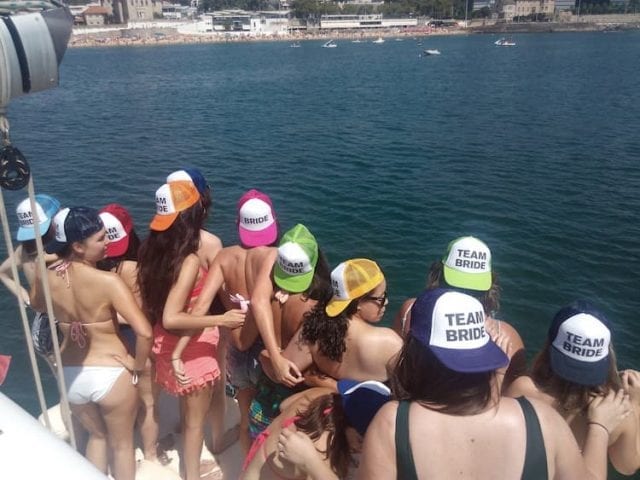 These two cities have much to offer you all year-round regardless of the season. You will discover cheap beer, a warm climate, friendly people, delicious food, great nightlife and low-cost flights from most European cities.
If you are travelling in winter, you will still see sunny weather and chestnuts being roasted in the middle of the old town streets not to mention the smell of really good quality coffee from literally every coffee shop.
If you are visiting in spring or summer, you will find that there is nothing better than the cold, ocean water in the morning with a surfboard after a really great, fun night.
Start planning your journey by looking for the best hostels in Porto or Lisbon.
The best strip clubs in Portugal
Visiting a strip club is not cheap but it is relatively affordable in Portugal and can range from just Є30 entry fee to many thousands, especially for VIP services.
Usually, by midnight, the atmosphere is so tense that it doesn't matter how much it costs. Some clubs are equipped with special rooms, where a special service is provided.
Let's take a peek into some of the best clubs in Lisbon.
Strip Clubs in Lisbon
Photus Erotic Club
One of the best strip clubs in Lisbon is considered to be Photus Erotic Club which has been operating for the last 18 years indulging capricious customers with beautiful striptease dances.
A luxurious establishment of 120 places inside, the club is equipped to make your night unforgettable. They have international dancers from Latin and Slavic nationalities.
A regular Portuguese beer will cost you Є7 while a bottle of Dom Perignon Champagne will set you back around Є700.
Everything is served with high class and is made for your own comfort and enjoyment.
Address: Avenida de António José de Almeida 5, Lisbon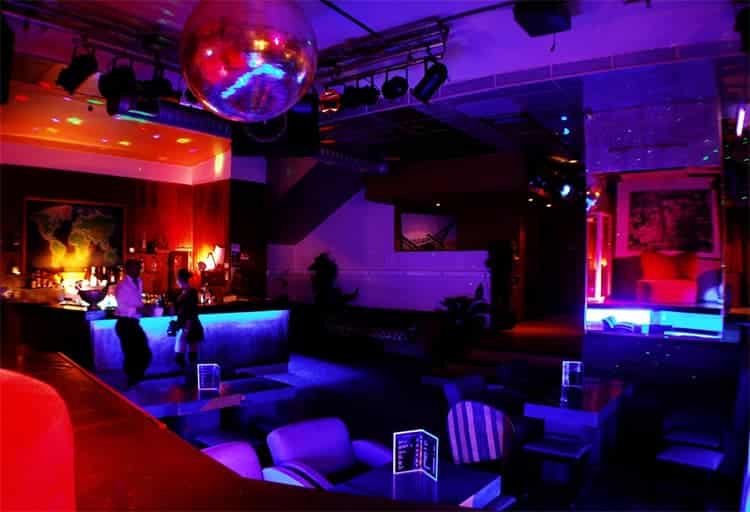 Diva Show Bar
The other prestigious place for men's pleasure is Diva Show Bar that can be found near Marquês de Pombal. The versatile dancers are very international and come from the US and other European countries. Some are also from Portugal.
Relax after a stressful day at work at the extravagant club. You will not only be accompanied by the gorgeous women but also receive the best lap dance and private room service in the country.
Enjoy yourself in the company of very beautiful ladies and take advantage of the luxurious of lifestyle.
Ordering a bottle of Crystal Champagne will only cost Є1.000.
Why not?
Address: Rua Bernardo Lima 18A, Lisbon.
Before descending into a crazy night on the town, here are some tips of what you can do during the day in Lisbon.
Strip Clubs in The Algarve
Korpus Gentlemen's Club
If you are looking something a little more unexpected while being surrounded by top-notch, high-class dancers, you need to head to the Algarve.
The best club is located in Vilamoura and is called the Korpus Gentlemen's Club.
With friendly service and a lot of fun, you can definitely enjoy your time in the Algarve.
Address: Rua do Centro Tivoli, Quarteira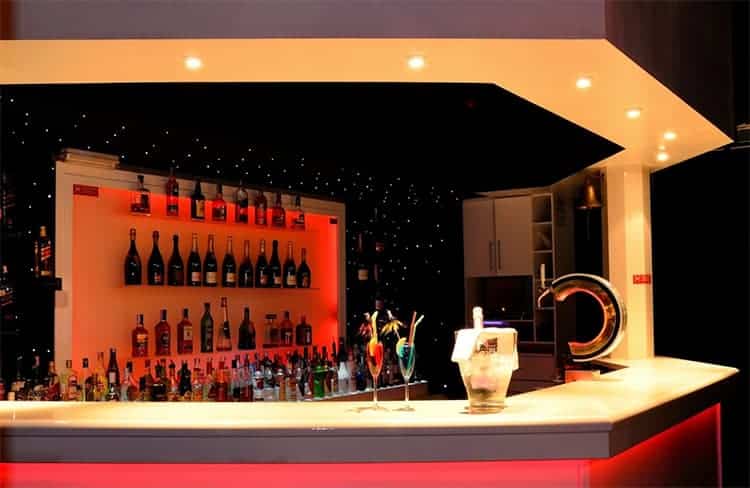 The Algarve is one of the liveliest places you can find in Portugal for those of you looking to have some serious fun. Check out our notes on the Albufeira strip. 
Strip Club Porto
Penthouse Strip Club
We have found that the best club in the beautiful and historic city of Porto is the Penthouse Strip Club. The club does not have a website which shows their individuality, but they care about an individual's privacy. The club is aimed exclusively for the high-class man and you will be treated like royalty. You can see strip shows inside and outside the club. They also have VIP transportation for the best clients, a VIP lounge and VIP service at the bar. Address: Rua da Alegria 611, Porto.
Life Club
One more club that will please you is Life Club which is just outside of Porto. They are very proud of their new dancers from Poland, the Czech Republic and Spain.
Their flare makes every man feel like they're in heaven. Enjoy the best Portuguese strip service.
Address: Duarte Oliveira Street 556, Vila Nova de Gaia
Looking for free and alternative ideas for things to do in Porto? We've made a list. 
Strip Clubs in Portugal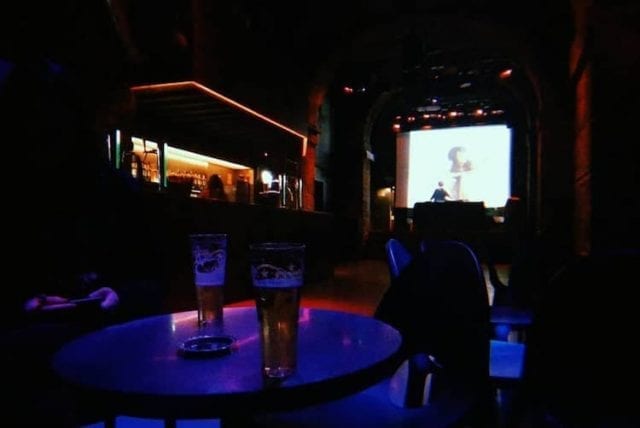 Portugal is a perfect option if you are a gentleman who seeks quality time spent with nice company.
Don't be afraid of visiting one of the clubs in Portugal, it's completely safe and you will receive the best hospitality available.
Find out more about the Lisbon club scene by clicking on this link.