Montemor-o-Novo was once an important town especially, during the 15th and 16th century as it was once a royal residence for the nobles and monarchs of Portugal at that time.
It was also an ancestral force of religious orders with the town having several parishes and convents.
Where exactly Montemor-o-Novo located
Montemor-o-Novo is in the region of Alentejo, 30 kilometres (18 miles) to the west of Évora and 200km (124 miles) from Lisbon.
How's the weather in Montemor-o-Novo
The weather in Montemor-o-Novo varies often, but the temperature all year round is pleasant with a low chance of rainfall. The winters are somewhat cold, and the summers are quite hot with August being the hottest month.
The best time to visit Montemor-o-Novo by most people is usually between February and November.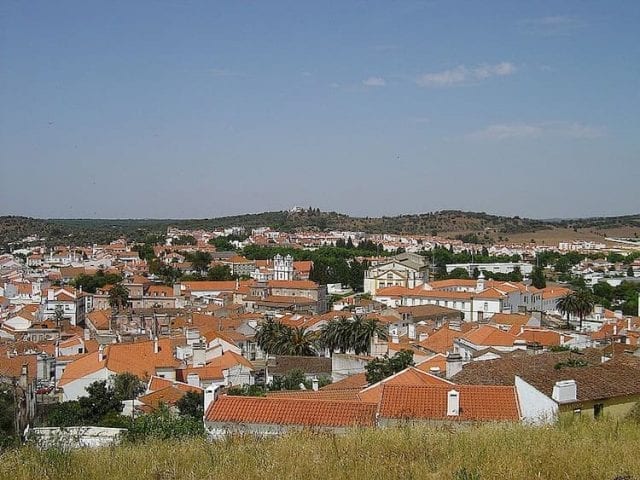 What to visit in Montemor-o-Novo?
It is a small city in the middle of Alentejo with some very interesting pre-historic sites you should see. Some of them are;
Montemor-o-Novo Castle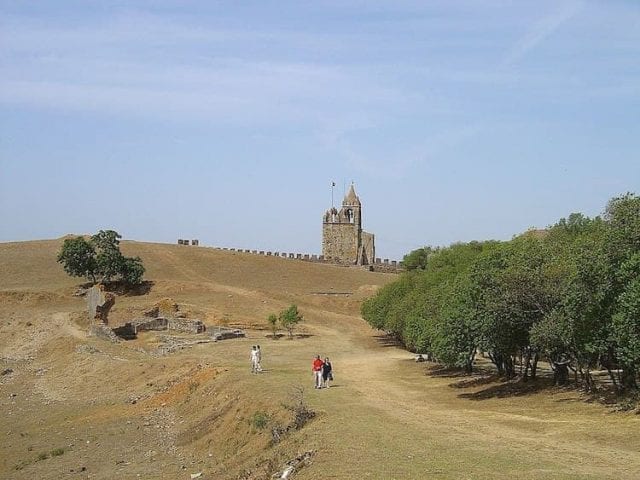 This is a castle that dates to the 13th century. It was once inhabited by royals of Portugal until the 16th century and has since been abandoned which has led to continuous ruin. You can however still roam the castle grounds and walls but with caution as it is in ruins.
Convento de Nossa Senhora da Saudação
Situated within the castle walls, you will find this Dominican female monastery built and remodified between 16th to the 19th century. It is also an interesting example of classical Baroque architecture.
Gruta do Escoural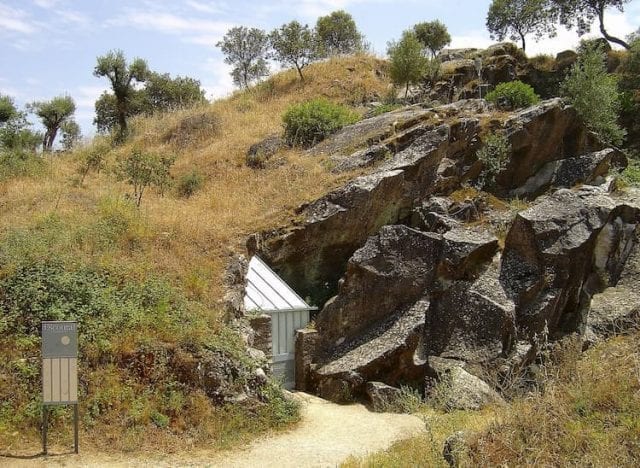 Another place to visit is the prehistoric Escoural Cave. It is one of the oldest caves in the area, in there you will see some prehistoric engravings and paintings. It is also considered a Portuguese National Monument.
To see this place, you must book in advance at the town hall.
Anta-Capela de Nossa Senhora do Livramento
This is a very small ancient chapel built around the 4th century. Here you will find a prehistoric tomb which was turned into a Christian cult building.
Igreja do Calvário
Located in the city centre of Montemor-o-Novo, construction of this church dates back to 1592 and features Baroque tiles panels.
In the hall of the church, which is now a sacristy, you will also see blue and white azulejos (tiles) that were painted in 1716.
Swim in the Montemor-o-Novo pool
If you would like to dip in some water especially in the summer months where the temperature gets as high as 40 °C (104 °F) in the Alentejo region the pool in the Montemor-o-Novo is a good place to swim and relax as well as see lots of green.
You should also know it gets a bit crowded too.
If you like this article so far, be sure to subscribe to our newsletter for more like this every week.
How to get to Montemor-o-Novo
Montemor-o-Novo is about 200 km (124 miles) from Lisbon and can be easily reached by road.
From Lisbon
The bus ride from Lisbon to Montemor-o-Novo takes between one to a little over two hours depending on the bus route.
The coach service departs from the Sete Rios Bus Terminal in Lisbon and it's run by Rede Expressos.
Tickets can be bought at the station or online at Rede Expressos or even Rome2rio where you can choose from different types of transport.
For driving, directions see here. The drive time is approximately 1.30h from Lisbon.
How much time should you spend in Montemor-o-Novo?
If you explore the town at a leisure pace, you spend two days to see every monument in the town, but it can also be seen in a full day if you're seeing other places like Évora and Alentejo.
Montemor-o-Novo restaurants
There are a variety of nice restaurants to choose from where you can expect to eat lovely Alentejan dishes.
O Cortico is one of the best restaurants in Montemor-o-Novo. They offer nice Alentejan dishes at very decent prices. You can also get nice vegetarian meals here too.
Restaurante A Pintada is another nice place to dine in and enjoy typical Portuguese food. The dishes are also moderately priced.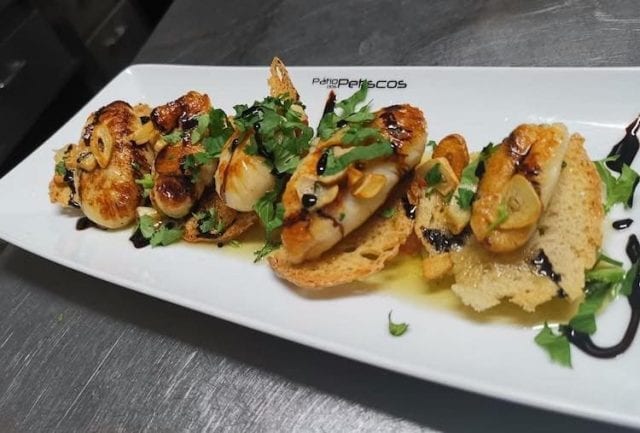 Pátio Dos Petiscos also makes for a good choice to have lunch or dinner in Montemor-o-Novo. They offer nice local cuisine, great choice of wines and delicious desserts.
A Ribeira also offers a variety of the regional delicacies in Alentejo. The prices are also very affordable.
Petiscaki is a cosy restaurant with great ambience. It is also a good place to try some Mediterranean and Portuguese dishes.
Interested in finding out more about Alentejo cuisine? We have written an article about it.
Hotels in Montemor-o-Novo
Some of the places to stay in Montemor-o-Novo are:
Palacete da Real Companhia do Cacau – Royal Cocoa Company Palace
It's nicely located in the historic centre of the town and features a large garden and an outdoor swimming pool. You can also enjoy a choco-therapy massage depending on availability. This massage comes at an additional cost.
The average price per night is €170. You can book here.
Hotel da Ameira
Only a 7 minutes' drive from the centre of Montemor-o-Novo, in Hotel da Ameira you can expect to have a tranquil and peaceful accommodation.
The average price per night is €75. Click here to book a room.
L'AND Vineyards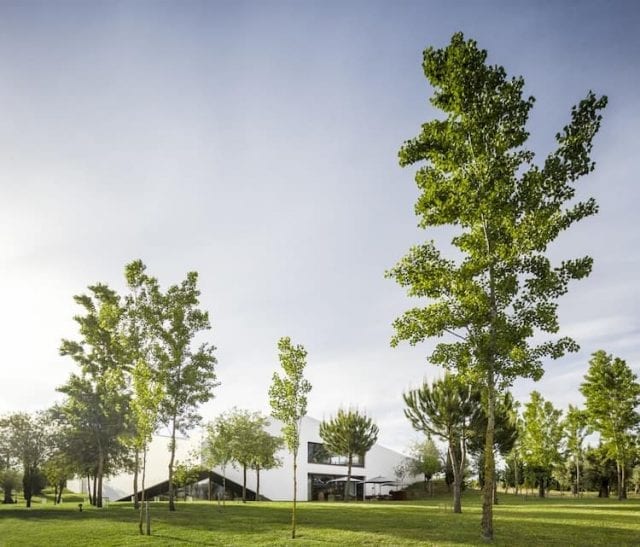 This hotel features a Michelin-starred restaurant, a spa and a swimming pool and it's situated in a relaxing environment. In addition to that, there is also a wine cellar for tastings. The average price per night is €258. Book here
Burriscas Campismo Rural
Situated about 2km (1.2 miles) from Montemor-o-Novo, surrounded by lots of green and nature. This camping park affords guests a relaxing and quiet stay.
You can stay in a little wood cabin, breakfast will be taken to your cabin, every day.
It also has a swimming pool and a garden. The average price per night is €20. Book a room here.
Moinho Do Alamo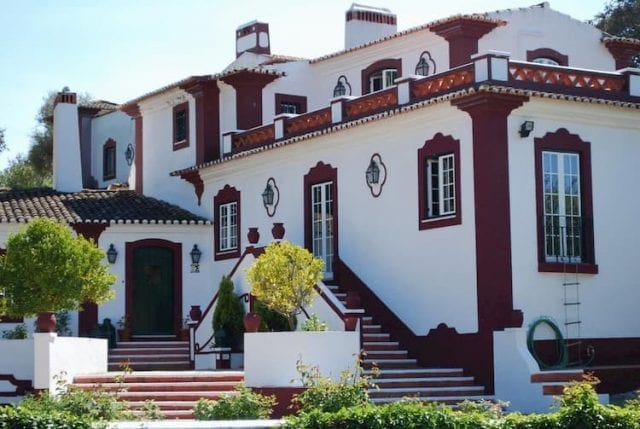 Situated in a former mill near the Almansor river, Moinho do Álamo is a typical Portuguese countryside villa in a quiet location about 1okm from the centre of the town. The average price per night is €80. You can book here.
In conclusion, I hope I have inspired you to discover yet another place in Portugal. So, start planning your visit to Montemor-o-Novo, its waiting for you to come and explore!
Once you visit Alentejo you will for sure want to discover more: