What is Portugal like in November
Portugal is still an appealing travel destination in November. Even as the country prepares for the winter season the weather still permits for sightseeing activities as there are mildly warm days.
It is also the time to travel to Portugal to get better travel bargains and see fewer tourist as well as enjoy the autumn classic (roasted chestnuts).
Also, if you are a seasoned surfer looking to surf big waves, visiting Nazaré in Portugal in November should be on your to-do list.
So, if you are looking to visit Portugal in November, here's all you need to know.
To get daily information about Portugal, subscribe to our newsletter.
Weather in November
In November, the weather is usually cold in the morning, mildly warm during the day and cold again in the evening.
However, in late November you can expect colder temperatures and fewer hours of sunshine per day as well as early sunset.
In general, the average temperature for Portugal in November is 15°C (59°F) and as high as 20°C (68°F) which will be the warmest time of the day.
Also, you should know that the north of Portugal is usually colder and has more rainy days than in other parts of Portugal.
What to Pack
You should come with sweaters or light Jackets (waterproof ones), long sleeve shirts, pair of sneakers or waterproof footwears or boots and an umbrella.
Generally, you will need to dress in layers because the weather transitions frequently between mildly warm and cold and sometimes windy.
What to do in November in Portugal
Attend Web Summit
This is the largest tech gathering in Europe and probably the biggest tech conference in the world.
It takes place in Lisbon annually and attracts keynote speakers, Fortune 500 companies, angel investors, entrepreneurs, exciting tech companies and start-ups as well as the world's leading media companies and journalists.
If you are a fervent follower of the tech world and everything related to it, this is the event you do not want to miss. It is also a great event for networking and meeting important players in the tech industry.
It will take place between November 4 to 7,2019. Click here to read all about it and here to see tickets.
Eat roasted chestnuts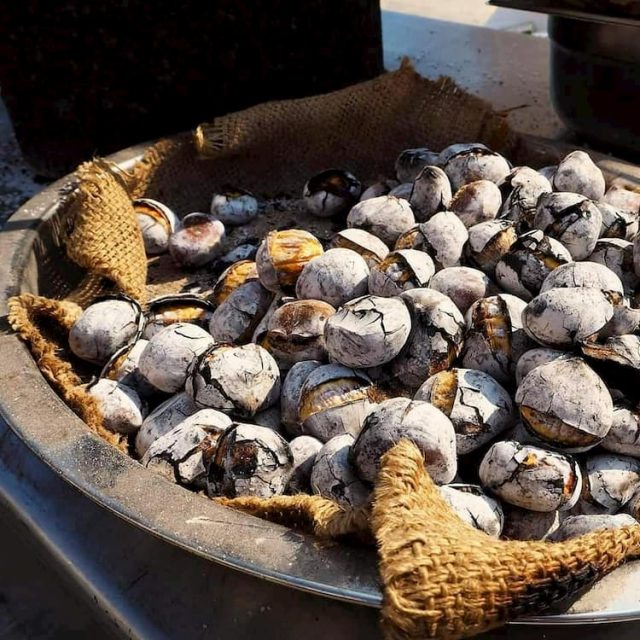 Something you absolutely must eat if you visit Portugal in November is Roasted Chestnuts which literally translates to "Castanhas Assadas". They are an autumn classic usually harvested between October and November.
You will find plenty of roasted chestnuts sellers in many streets especially if you would be visiting Lisbon. Make sure you try one or two when you visit.
Experience Verão de S. Martinho
Literally translated it means Summer of St. Martin, is a festival celebrated in the middle of autumn on November 11, the St. Martin's day.
On this day, family and friends come together to eat freshly baked roasted chestnuts along their favourite beverage be it water, wine or even brandy.
If you happen to be in the coastal town of Portimão in the Algarve during this period, you can join in Feira de São Martinho (St. Martin's Fair).
It usually lasts a week and features carnival games, freshly-baked roasted chestnuts, traditional handicrafts and more.
The Marvão Chestnut Fair
Another fair that happens in November is Marvão Chestnut Fair in the hilltop village of Marvão in Alentejo. At this fair, you can expect to eat tasty roasted chestnuts, drink new vintage local wine and see several street entertainers perform.
Surf Big Waves in Nazaré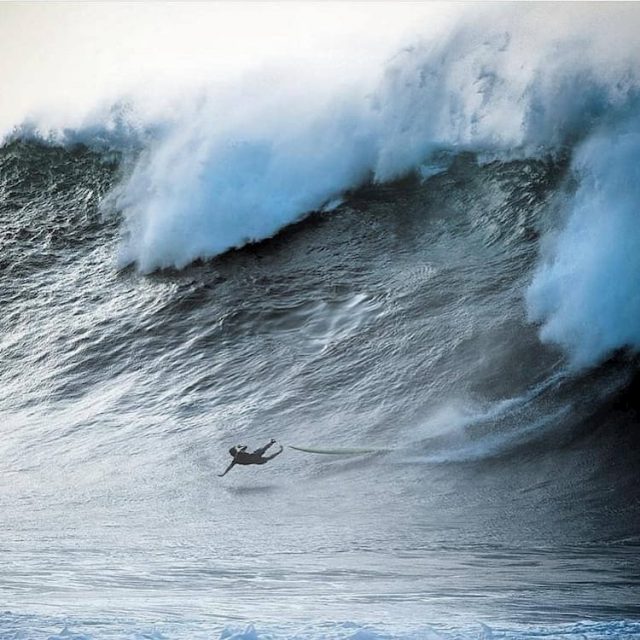 Nazaré is a famed big wave surfing spot. The world record for the tallest ever surfed wave was recorded in Nazaré. Brazilian surfer Rodrigo Koxa set this record after surfing an incredible 80-foot wave at Praia do Norte beach.
So, if you love surfing extreme and large waves get your surfing gear and head to Nazaré. You might just be the next surfer to break the world surfing record.
If you're into surfing you might be interested in: Surf Camps in Portugal, the Best for 2019.
Attend an Alternative Music Festival
Formerly called Vodafone Mexefest and recently renamed as Super Bock in Stock, is an alternative music festival held in Lisbon every November.
The concerts are held in several concerts room in and around the Avenida da Liberdade neighbourhood.
It brings together promising and prominent stars in the world of indie, pop, rock and alternative music. Some confirmed acts to perform in 2019 are Viagra Boys, Ghostly Kisses, Kevin Morby and Nilüfer Yanya.
Tickets start from €40 and it's scheduled to take place between November 22 to 23, 2019.
Portugal hosts some of the best festivals in Europe. Find your next festival here.
Participate in Porto Marathon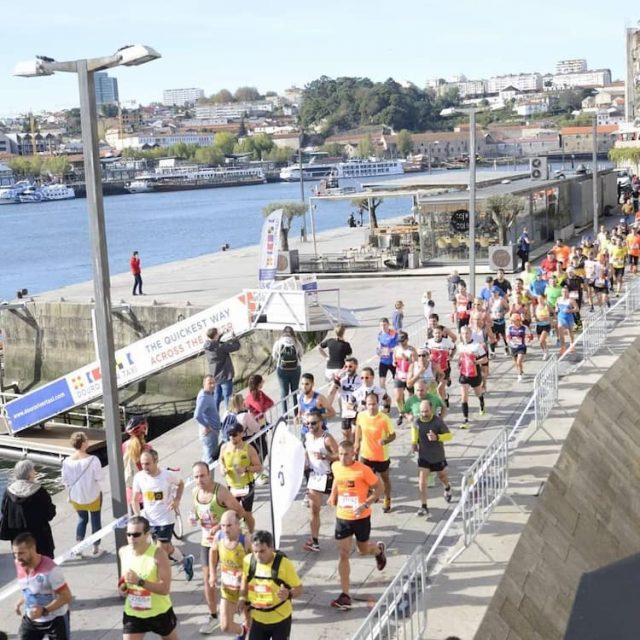 The Porto Marathon is an international race just like the Lisbon marathon. It attracts participants from all over the world and is held in November.
If you decide to participate you would get to run through some very beautiful neighborhoods like Matosinhos, Vila Nova Gaia, Ribeira do Porto and the famous Dom Luís Bridge.
Porto marathon 2019 will take place on the 3rd of November 2019.
See also: Top 20 Must-See Attractions in Portugal: What Not To Miss In Portugal
Why Should You Visit Portugal in November?
If you're looking for a break from extreme cold weather and a budget-friendly destination, you can visit Portugal in November.
However, you should know that during your visit there would probably be two to three rainy days.
That said, it is not totally gloomy weather-wise, so on days without rain or little rain you can still see the major landmarks.
You should also know that in November there is a national holiday on the 1st of November. Due to this, there might be a slightly different schedule for museums and national landmarks.
Looking for the perfect romantic getaway? Lisbon is perfect for a weekend break, read all about it here.
Portugal in November
All in all, in my opinion visiting Portugal in November, is not the most ideal time.
Especially, if you are looking to do a lot of sightseeing because there are many rainy days.
However, visiting between early November to mid-November can still be a good time to visit. The temperature is still pleasant enough for walking through the city.
That's all!
Hopefully, you will find this article very useful when you are planning for your November visit to Portugal. The Portuguese charm and hospitality await you!