For tourists coming to Portugal, Portimão is a great city to see if you like shopping, eating, or lounging in the sun for hours on end.
So how can you get there? What should you do and eat? Where do you stay? And above all, is it worth visiting Portimão?
Read on; we've got Portimão covered for you.
Where is Portimão and how do you get there?
Portimão in Portugal is the largest city in the western Algarve and a frequented destination by locals and tourists, especially during the summer.
Its unique location on the south-western edge of Europe, Mediterranean climate and natural beauty are just some of the reasons why. The city, once dominated by shipbuilding, sardine fishing and fish processing industries, is now mainly residential and built on tourism, leisure, and retail.
It has a relaxed vibe unlike many of the neighbouring beach towns in the Algarve. Portimão is based in the western Algarve of Portugal, 70 kilometres from Faro Airport, the drive taking around one hour.
If you'd like to know more about Faro airport, check out this article about Algarve's Airport.
Portimão Portugal weather and the best time to visit
If you want to visit Portimão at its warmest time of year, then the hottest months are July through to September, where highs are around 27° C (80° F) and lows around 18° C (64° F) – perfect bikini and sun-tan weather.
And like most of Portugal, Portimão experiences pleasant weather year-round, with a low chance of rain.
There's a very insightful article about the weather in the Algarve. Check it out.
What to do in Portimão
Most people visit Portimão for the extensive amount of shopping options, but for a small city, there is a surprising amount to see and do.
Old Town in Portimão
The city's old town, once a busy fishing dock, has been transformed into a scenic promenade. Today you'll see it lined with trees, restaurants, and a large shopping area. In the main square Largo 1 de Dezembro you can find a small palace Palácio Sarrea Gárfias, which once belonged to a noble family, and today is used as a theatre.
In the centre, you can also find the Parish church Igreja de Nossa Senhora da Conceição, built in the 15th century. The Jesuit's college is nearby, a building of simple and elegant lines from the 17th century – now the largest church in the Algarve.
For history buffs, there is a museum in Portimão Museu de Portimão (page in Portuguese), housed in a former sardine canning factory. The museum has an archaeological exhibition and showcases the history of the fish canning industry in Portimão.
Portimão beaches
It's not a coastal holiday without a trip to the beach. The closest beach to Portimão is the stunning Praia da Rocha, just 3km south of the centre. Praia da Rocha is a destination in its own right, packed full of hotels, bars and restaurants situated along a stunning beachfront.
But if Praia da Rocha is too crowded for your taste, journey 2km west from here and you'll find yourself at Praia do Vau, another impressive beach surrounded by cliffs and golden sand.
Venture even further west and you'll discover Praia do Alemão, a cosy beach with seven natural rock pools. These are great fun for families with children, with lots of hidden coves to discover. The water temperature in the rock pools can also be much warmer than the sea.
Do you like going to the beach? We've written an article about some of our favourite Portuguese beaches.
The nightlife in Portimão
The old town in Portimão offers a range of taverns and cocktail bars.
Check out Marginália Bar for great cocktails and live music. NoSoloÁgua Praia is considered one of the best bars in town. There you can swim in an amazing swimming pool, relax in deck chairs and hammocks. If you're looking for a relaxed and friendly atmosphere this is the place for you.
It's my favourite place to watch the sunset with a view of the harbour and mojito in hand.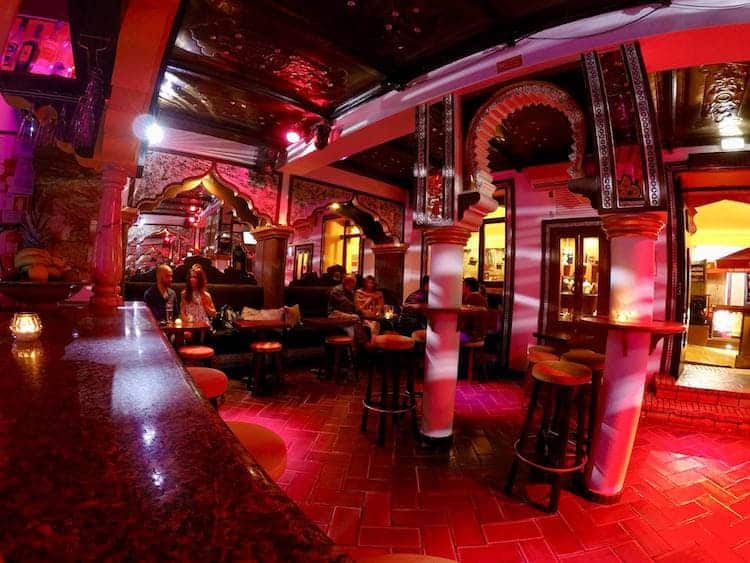 For specialist cocktails are sure to try Mourisco Cocktailbar, its menu the most original in all the Algarve, including "Foxy Lady", "Cookies and Cream", and "Smokey Appletini", it's hard to go wrong! Start your night at one of these bars and you're set.
This bar is located in Alvor, 15 minutes away from Portimão, you should really try and visit it.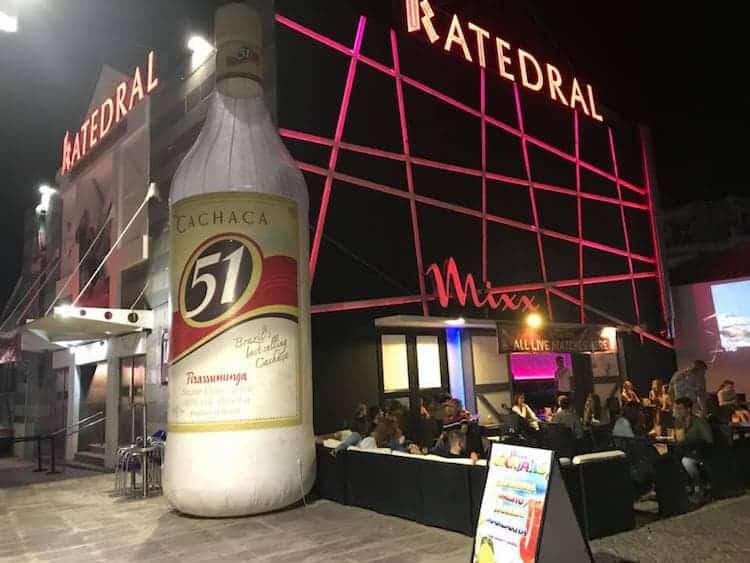 And finally, we couldn't talk about Portimão without mentioning the famous Praia da Rocha strip. For an epic night out this is the place to go! There are lots of restaurants, bars and even a club called Katedral.
If you like a good night out then you shouldn't miss our article about the Albufeira Strip.
Best Hotels in Portimão
No matter your budget, there are plenty of accommodation options in Portimão for you.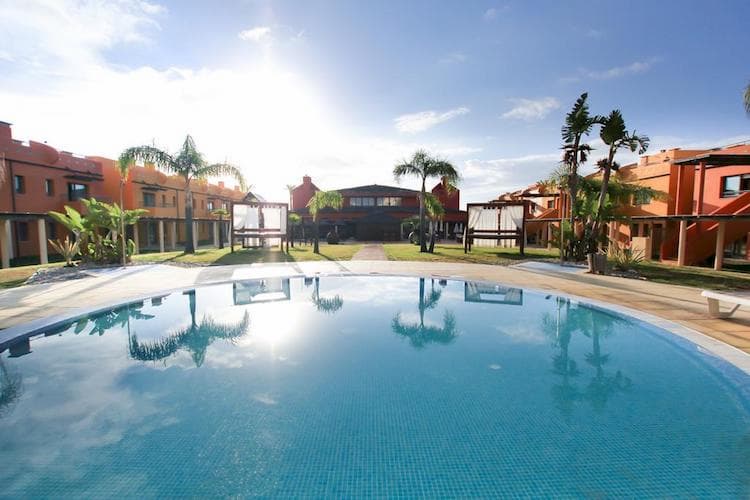 Tivoli Marina Portimão (from €76/night) is a 4-star resort with an excellent location beside the Marina and Praia da Rocha. Perfect for families for friends wanting to unwind and spend their vacation shopping, eating, and participating in water activities.
This hotel offers 3 swimming pools (one for children) and even has the "Tivoli Buggy", which can transport you anywhere around the resort.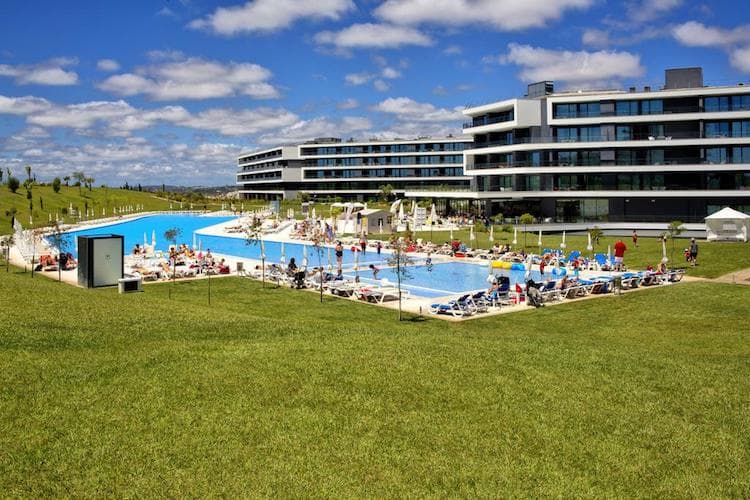 Alvor Baía Resort Hotel (from €150/night) is a modern hotel with over 300 suites, fit with spa, gym, restaurants, and bars to fill all your leisurely holiday needs. Good for families with children or couples wanting to relax.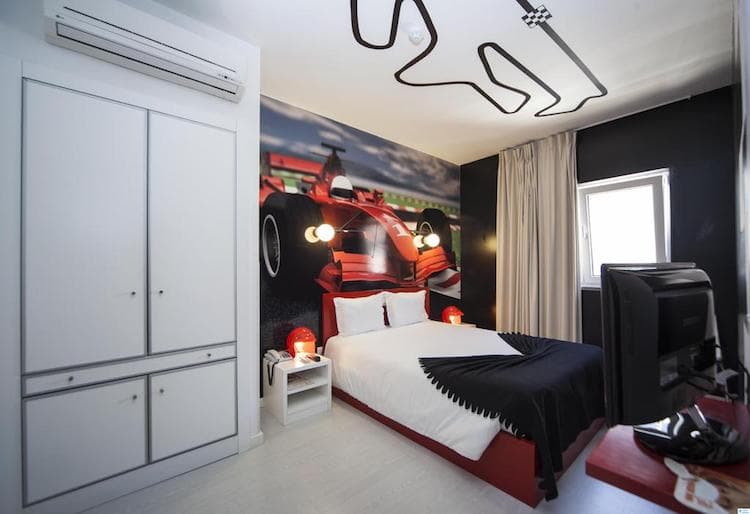 Made Inn Portimão (from €30/night) located in the commercial area of Portimão near the waterfront and cultural animation. The hotel has a panoramic view on the terrace, cosy common areas, and great buffet breakfast.
Great for families and groups of friends.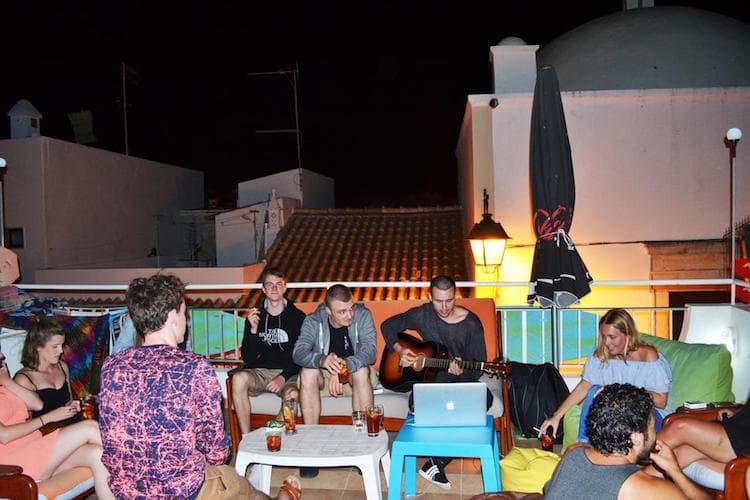 Ria Hostel Alvor (€42/night) is a cosy, colourful family run hostel good for groups of friends, backpackers, and all kinds of travellers. They provide guests with night outs, theme parties, pyjama parties, skydiving classes, surfing, and many more activities.
Penina Hotel and Golf Resort (from €230/night) is set within 360 acres of grasslands and natural beauty. The resort has three golf courses, including the Algarve's first 18-hole Championship course.
It is a luxury five-star hotel perfect for those seeking high-class service and exceptional golf facilities. See our other article here for the best golf courses in Portugal.
Don't forget to sign up for our newsletter for all the best advice on planning your holiday to Portugal.
Where to eat in Portimão
There are plenty of choices for foodies in Portimão, whether you want to dine out or just grab a bite on the way to the beach. Portimão is also recognized as the sardine capital of the Algarve, offering many good sardine restaurants in the city, with a great view over the marina.
Here are some of my favourites:
Titanic Restaurant – For exceptional seafood, steak and classic Portuguese dishes, be sure to spend a night dining in this elaborately decorated restaurant. It's both elegant and delicious – a treat from the chaotic boardwalk.
Vista Restaurant – A dreamy destination with splendid décor, the Vista Restaurant refines the rules of hospitality, offering guests a moment of relaxation and rest. Led by Chef João Oliveira, the menu is a dynamic combination of the national cuisine and Mediterranean, full of fresh ingredients and original flavours.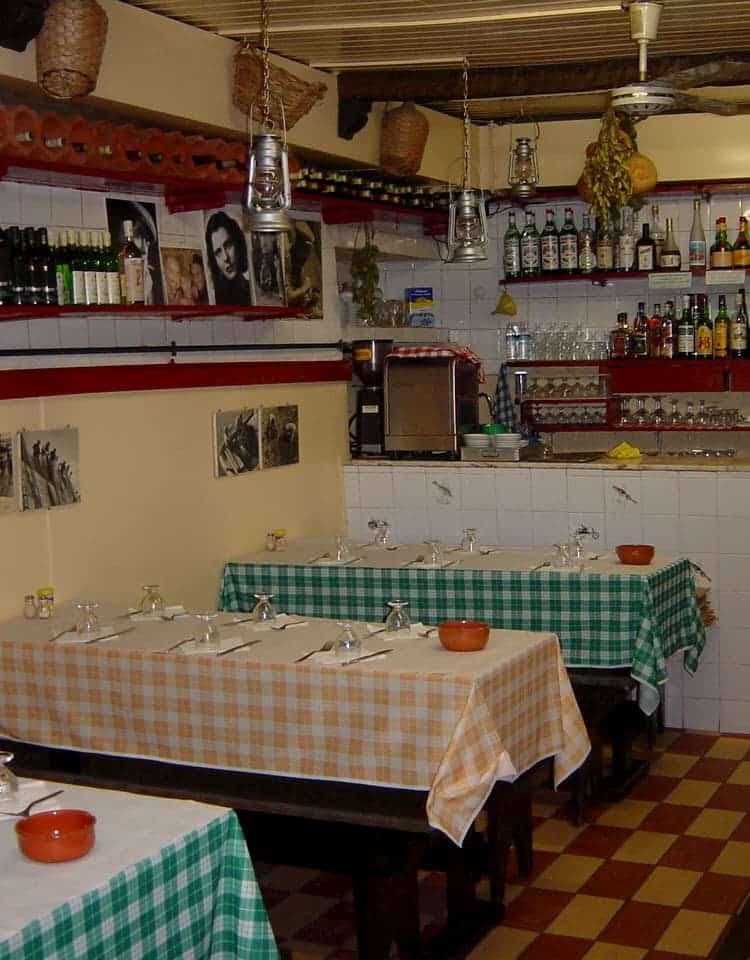 For a very typical meal, you should try Taberna da Maré, there's a lovely outside are that you should really enjoy in the summer.
Hamburgaria B&B – for some mighty meaty burgers, sure to get your mouth watering.
And last but not least, head to Gelateria Sorbetto for the finest gelati in town – the hazelnut and guava/coconut flavours are my favourite.
If you're visiting the Algarve you should really try the fish dishes, we've made a guide to help you navigate the Portuguese menu: Fish and Seafood in Portugal: A Guide to Portugal's Most Glamorous Beach Retreat
Is it worth holidaying in Portimão?
I think so. If your dream holiday includes laying on the beach, wondering shopping malls, eating fresh seafood and sipping on cocktails, then yes, it is worth holidaying in Portimão. This city is the ideal destination for leisurely travellers needing an escape from the hustle of city life.