We've prepared a list of 20 interesting facts about Portugal that will absolutely surprise you (At least we were!).
Portugal is a fascinating country with a proud history that is felt throughout the nation; from its capital, down to each tiny, picture-perfect village.
I've been living in Portugal for about a year now and have learned loads of fascinating facts about this charming country, which I'm eager to share with you. So whatever the situation is, below are 20 facts that are bound to impress anyone about Portugal.
What Makes Portugal Unique?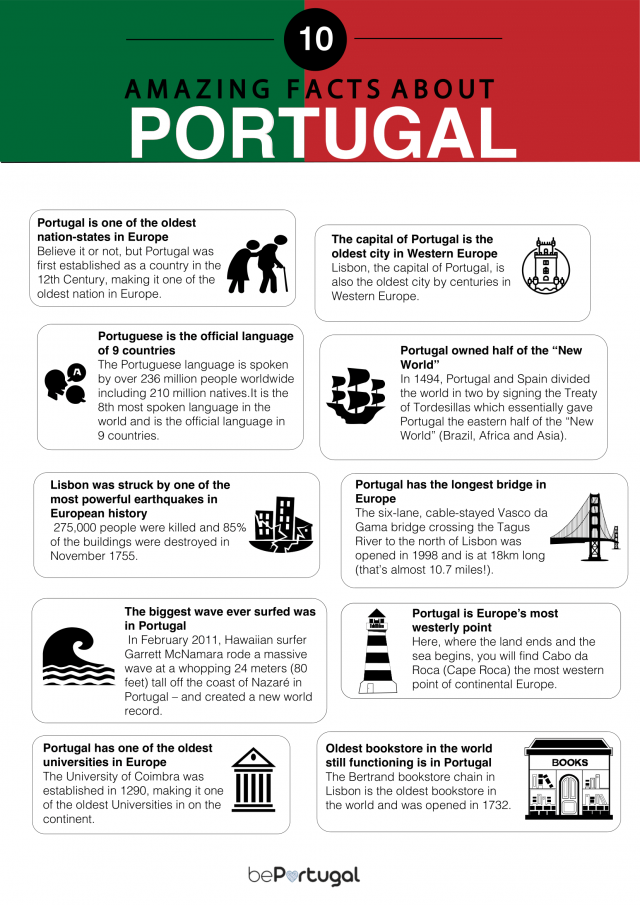 Here you will find 20 Interesting facts about Portugal that may explain why this country is a unique and charming destination for tourists around the world.
Portugal Historical Facts
1. Portugal is one of the oldest nation-states in Europe
Believe it or not, but Portugal was first established as a country in the 12th century, making it one of the oldest nation in Europe. In total, it had one of the oldest running empires, spanning almost six centuries within the country borders that remained unchanged since 1139.
Outstanding right? I'm guessing you didn't expect that.
See also all about Portugal.
2. The capital of Portugal is also one of the oldest city in Western Europe.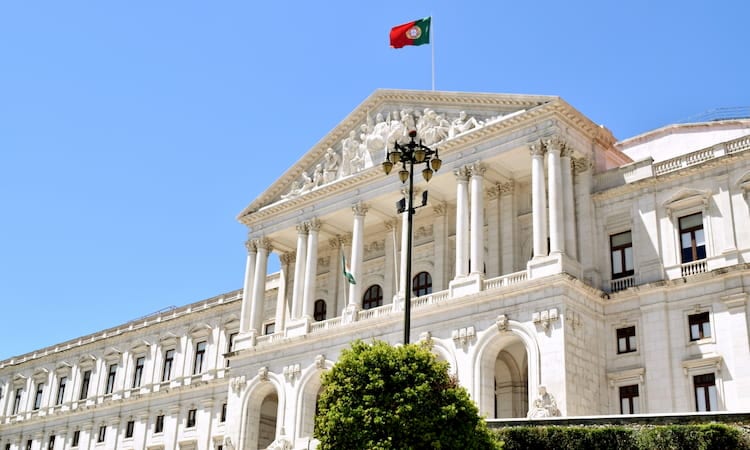 Not only is Portugal the oldest nation in Europe, Lisbon, the capital of Portugal, is also the oldest city by centuries in Western Europe and other cities such as London, Paris and Rome.
The city of Lisbon is a fantastic destination with cobbled-stone narrow streets, tram rides and amazing coastal views that make it an ideal place to discover. It is also a great city for young ones to visit with the best hip locations such as the famous Bairro Alto.
3. Lisbon was struck by one of the most powerful earthquakes in European history.
Well this doesn't come up as one of the Interesting facts about Portugal.
Scary but true!
Beautiful Lisbon was struck by a massive earthquake in November 1755, which was followed by a tsunami and fires that brought the city to rubble. This happened on All Saints Day, a major holiday when the churches are filled with burning candles.
When the earthquake struck it caused major fires with the candles. 275,000 people were killed and 85% of the buildings were destroyed.
And to this day, people still talk about the devastating earthquake.
https://goo.gl/images/A12bLC
Check also our guide to visit Lisbon (weather, things to do and much more.)
4. Portugal owned half of the "New World".
Another of the Interesting facts about Portugal is that Portugal owned half of the "New World".
That's right folks.
In 1494, Portugal and Spain divided the world in two by signing the Treaty of Tordesillas which essentially gave Portugal the eastern half of the "New World", including countries like Brazil, Africa and Asia.
The Portuguese Empire was actually tas wellst global empire in history and one of the longest-lived colonial powers, lasting for almost six centuries until Macau (now part of China) was handed over in 1999.
If you're enjoying the content so far, make sure you stick around, I'm sure fact #17 will surprise you as well.
Language Facts about Portugal
5. Portuguese is the official language of 9 countries.
One thing that may surprise you is that the Portuguese language is spoken by over 236 million people worldwide including 210 million natives.
It is the eighth most spoken language in the world and is the official language in 9 countries which includes Portugal (of course), Brazil, Cape Verde, Angola, Guinea Bissau, Mozambique, Principe, Sao Tome and Equatorial Guinea.
So if you're looking for a new language to learn, portuguese might be a great option. See here the essential phrases in Portuguese you should learn.
Amazing facts about Portugal
6. Portugal and England are very old friends.
This is definitely one the most amazing facts about Portugal.
The Anglo-Portuguese alliance was signed in 1373 and is in force until this day.
Did you know that?
Both countries entered wars to defend the other, including the United Kingdom entering Iberian Peninsular War and Portugal entering World War I. Seems like the Portuguese and British have had each other's back for a long time!
7. Portugal has one of the oldest universities in Europe.
The University of Coimbra was established in 1920, making it one of the oldest Universities in on the continent. It is Portugal's oldest and most distinguished. Located in the historic city of Coimbra, the university is home to over 21,000 students, 10% of whom are international students which places it among Portugal's most international universities and lending the city a cosmopolitan feel.
An interesting fact about Portugal and this University is that up until the early part of the 20th century, it was also the only Portuguese-speaking university in the world.
Studying in Portugal: See what you need to know.
UNESCO World Heritage Site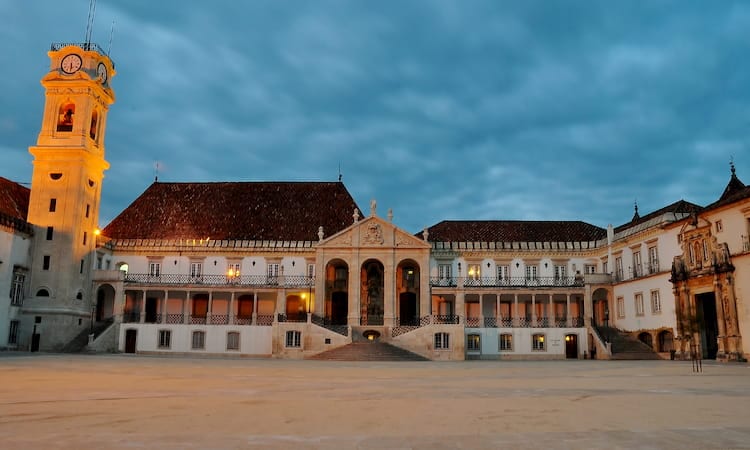 The 16th-century campus which is built in the grounds of a former palace is classified as a UNESCO World Heritage site.
8. Oldest bookstore in the world still functioning is in Portugal.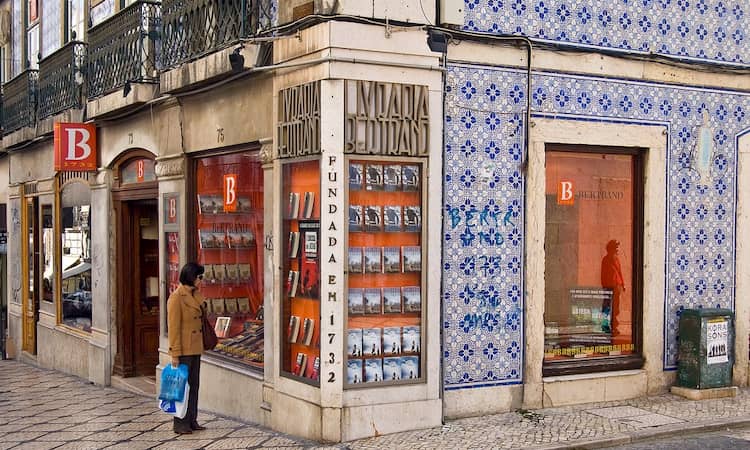 This is a very random fact about Portugal.
Who could imagine that the oldest bookstore in the world, is in Portugal?
Yes, it's true.
The Bertrand Bookstore in Lisbon is the oldest bookstore in the world and was opened in 1732. This quirky little shop is 283 years old. You can find this piece of history in Lisbon´s Chiado, where it still stands. There are around 50 branches of the bookstore throughout Portugal. If you are around, why not check out the colourful mosaic tiled exterior!
In the meanwhile, you can also check our 25 things to do in Lisbon.
9. Portugal has the longest bridge in Europe.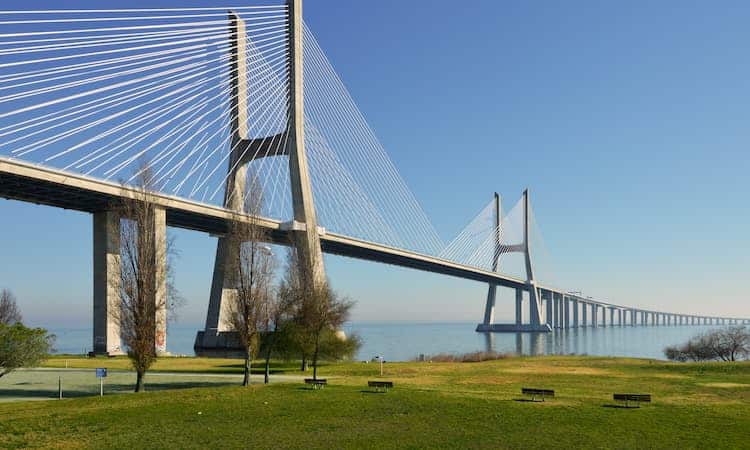 Another interesting fact about Portugal.
Have you ever crossed a bridge and thought, "Wow, this feels like forever!"
Well, not only is Portugal the oldest nation, but it also has the longest bridge in all of Europe. The six-lane, cable-stayed Vasco da Gama bridge crossing the Tagus River to the north of Lisbon was opened in 1998 and is at 10.7 miles long (that's almost 18 km!).
Food Facts about Portugal:
10. Port Wine is Portugal´s most famous export and its national drink
.
If you like the delicious sweet fortified Port wine, this beverage is a favourite tradition for many during special occasions.
The sweetness is made by adding grape spirit, or brandy, to the wine before fermentation ends. The wine is then aged in oak barrels or steel containers between two to six years before bottling.
Port wine grapes are only grown on the terraced hillside of the Douro valley near Porto, which is one of the world's oldest established wine producing regions and UNESCO World Heritage site.
So cheers to Portugal!
11. Piri Piri originated from Portugal.
Forget Nando´s…. If you like hot and spicy, why not head to Portugal to try the original Piri Piri sauce? There are several cafes and restaurants around that serve Piri Piri chicken. And it's quite tasty too, a burn that you won't regret!
Actually, for those who want to visit the Algarve, know that you can the best "chicken with Piri Piri sauce" in Guia, Algarve. This is a "well-kept secret" by the Portuguese community.
The small village of Guia, is famous for having a relatively a big number of restaurants that specialized in "Piri Piri Chicken". For example, D.Teodósio Restaurant claims to be the "Chicken King", with over 380 and chicken being served every 30 seconds. (Advice, go early, it gets crowded fast in the summer peak).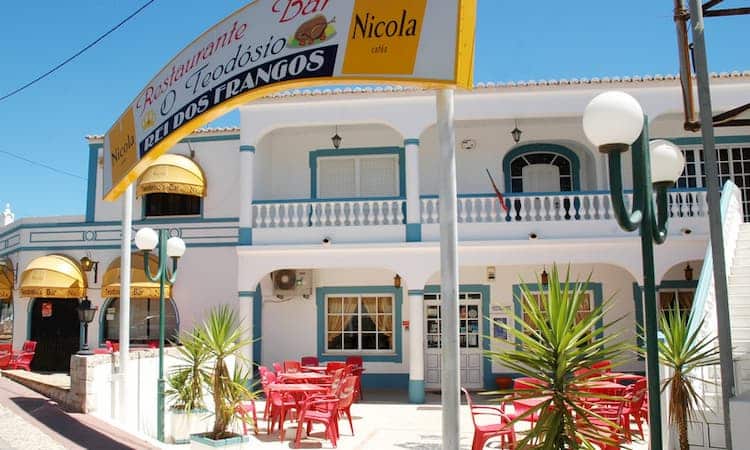 12. Portugal had a huge influence on world cuisine.
Yeap, another interesting fact about Portugal is its influence in the world cuisine.
Portuguese missionaries invented the Japanese tempura which is a dish of battered, deep-fried vegetables and seafood. Not only did they invent Piri Piri and tempura, the Portuguese also introduced chilli, pepper, potatoes and tomatoes to India and Thailand.
Let's just say that if it wasn´t for them, curry wouldn't exist.
Sports Facts about Portugal:
13. Football icon Cristiano Ronaldo is Portuguese.
Yes, this football superstar was born Cristiano Ronaldo dos Santos Aveiro in Funchal, the capital of the autonomous regions of Madeira in 1985. He is a professional football player and plays as a forward for the Italian club Juventus and captains the Portugal national team.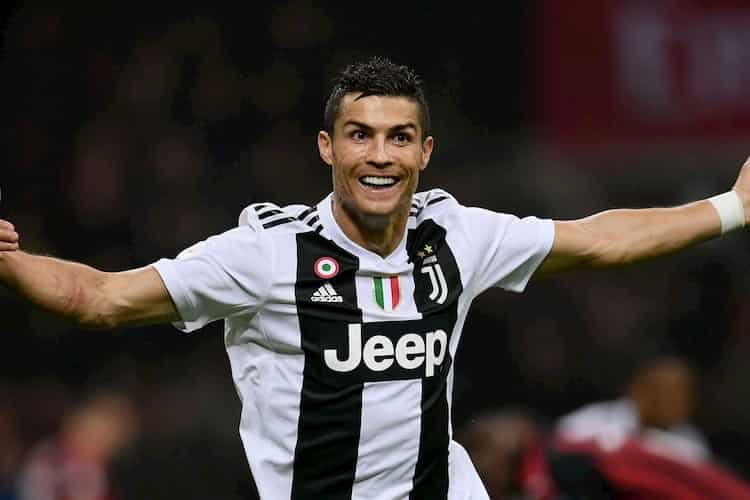 14. The biggest wave ever surfed was in Portugal.
An underwater canyon in the area makes this part of the Portuguese coastline the world's biggest wave generator. In February 2011, Hawaiian surfer Garrett McNamara rode a massive wave at a whopping 80 feet tall off the coast of Nazaré in Portugal – and created a new world record.
Fun Facts about Portugal:
15. Portugal is Europe's most westerly point.
Here, where the land ends and the sea begins, you will find Cabo da Roca (Cape Roca) the most western point of continental Europe. It is approximately a 40-minute drive from Lisbon, and about halfway on the road from Sintra to Cascais. The site is open to visitors and has a breathtaking view of both the ocean and the Serra de Sintra. You will also find a lighthouse, a memorial stone with words of Camoes and a souvenir shop.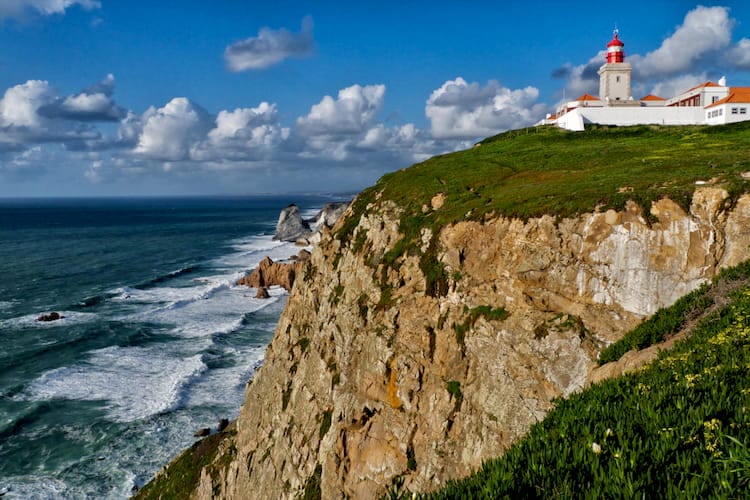 16. It is the country of tiles.
Portugal is known as the country of tiles. The Portuguese have been decorating their walls and floors with tiles for a long time.
You can find tiles decorated on houses, restaurants and small streets.
To learn more about the history and artistic evolution of the Portuguese tiles, from early times to modern-day, you could also visit the National Tile Museum in Lisbon and read our article with all you need to know about portuguese tiles.
17. The Portuguese are fatalists.
Fatalism is an essential trait of Portuguese culture. One of the most obvious expressions of it is the traditional music Fado. Fado (Portuguese for fate) is a music genre that originates in urban Lisbon.
It is a type of heart-touching folk music sung by Portuguese artists and is characterised by mournful tunes and lyrics, often about the sea or the life of the poor. The music genre was recently added to the World´s Intangible Cultural Heritage list.
Discover more facts about Fado in Lisbon.
18. The colours of the Portuguese flag has significant messages
The Portuguese flag was designed by national artists. The colours represent significant messages with Green symbolising for hope in the future and Red demonstrating the bloodshed during the battles. The shield, however, represents the nation´s victories in battles with the Moors.
19. Portugal is the largest producer of cork in the world.
Yes, that's true! The country produces almost 100,000 tonnes of cork each year which is then produced into bottle stoppers and thermal insulation for houses amongst many other things. Main importers of Portuguese cork are countries such as Germany, the UK and the US.
20. The sun is (pretty much) always shining!
In Europe, Portugal weather is overall hot, and it is known to have the highest number of sunshine hours in Europe.
With some parts having almost 300 sunny days a year, you can enjoy over 3000 sunshine hours per year. It is the perfect holiday destination for summer and winter sun. So if you´re planning to skip your winter and go for a holiday in Portugal, check out the villas and apartments here.
If you've enjoyed this article, you can see more facts about Portugal.