If you're planning your retirement in Portugal, this guide can help. We'll walk you through questions expats from the US and UK have when they want to retire to Portugal, like:
Can I retire in Portugal as a foreigner?
How do I access retirement funds and pensions in Portugal?
Is the Portuguese healthcare system good?
Can my family inherit my house and assets in Portugal?
How much does it cost to retire in Portugal?
What is life in Portugal like for retirees?
Do a lot of expats retire in Portugal?
Yes! As of 2017, about a half-million documented immigrants call Portugal home.
We expect those numbers to keep climbing, too. For the past several years, Portugal has welcomed an ever-growing number of foreigners who want to retire here.
Expats retiring in Portugal often come from the United States, England, Canada, Ireland, and Nordic countries like Sweden.
Why retire in Portugal?
Drawn by the comparatively low cost of living and some attractive tax benefits, many expats find Portugal to be the perfect fit for retirement.
The benefits go beyond financial, however. Portugal's mild climate – with more than 300 days of sunshine per year – ranks among top reasons to retire in Portugal.
Add in beautiful beaches, a relaxed pace to everyday life, and the prevalence of English speakers, and Portugal becomes an ideal place to retire.
The immigration process: A very brief overview
Applying to immigrate to Portugal while still in your home country might sound daunting – but don't get discouraged! It's a fair amount of planning and paperwork, but a pretty straightforward process. Just make sure you're organized and diligent about getting your documents in order, and you should have no problems.
Our best piece of advice to anyone who wants to retire in Portugal is this: Always work with trusted professionals.
If you're not sure how to navigate any portion of the process, find an experienced lawyer, accountant, real estate agent, or immigration assistance service to help.
You might be able to manage some parts on your own – say, compiling your visa paperwork – but need help with taxes or finding a home. Let the professionals do what they do best.
And if you're not sure who to choose, start by asking friends or online expat forums for recommendations. There are several thriving Facebook groups for expats in Portugal. That's a great place to start.
The first step to retiring in Portugal: Research your options
Before you do anything else, take some time to set your priorities. Figure out why, where, and when you want to move.
Portugal's a fascinating and diverse country, so you'll need to decide what kind of lifestyle you want when you retire here. For instance, do you want to live near the beach? Perhaps in a small village in farm country? Or is urban life more your speed?
Some of the most common factors people take into account are:
Public transportation options
Easy access to hospitals or other medical care
Opportunities for arts and culture
Population density
Access to hobbies or lifestyle: beach, golf, yoga studios, language classes
Proximity to veterinarians, dog parks, or dog-friendly businesses
A yard, terrace, or garden space
Preference for a rural, urban, or suburban environment
English-speaking businesses or communities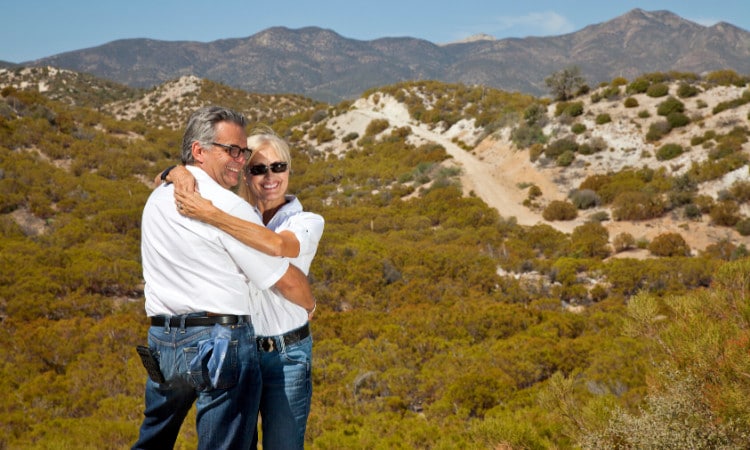 It's exciting to think about, and will help make the transition easier if you do a little planning now.
And keep in mind that nothing in the visa process requires you to choose a permanent home in advance. You need to show proof of accommodations – more on that below – but that means you can choose a rental in a place you think you'll like, and "test-drive" a community before you commit to retiring there.
Also consider how long you'll need to actually move and set up a calendar for yourself. Do you have to sell a house in your home country? Figure out transportation for pets? Retire from a job in your home country? Give yourself a reasonable timeline; you'll be surprised how quickly time goes by!
What's the easiest way to retire in Portugal?
The easiest way to retire in Portugal is to apply for residence.
If you're American and you want to retire in Portugal from USA, you'll need a visa, then a residence permit. You should apply for your visa while still in the US.
The exact documents and requirements for your initial visa change occasionally, but in general, you'll need to show:
A completed visa application form
Your passport
Proof of accommodations in Portugal
Proof of income or financial means
A travel insurance policy that includes health and repatriation coverage
A criminal background check
A letter of intent
Two passport-type photos
You'll probably be asked for a few other items, like transportation reservations to (and from) Portugal.
If you want to retire in Portugal from Canada or Australia, the visa application process is similar.
For British citizens who want to retire in Portugal, it's hard to know exactly what effect Brexit will have. Our best advice is to stay up to date with Brexit developments on Portugal's Portal Diplomático (Diplomatic Portal).
If you're an EU citizen, moving to Portugal is much easier. You can apply for a residence permit at any SEF office (Serviço de Estrangeiros e Fronteiras) or your local freguesia (town office).
This process is streamlined, as compared to the US or other non-EU countries, because citizens of the EU have the right to work and live in other EU countries with relatively little paperwork.
To learn more about applying for a residence permit in Portugal, check out our article on SEF Portugal: Immigration and Residency Assistance.
Which visa do I need to retire in Portugal?
Most retirees from non-EU countries need to apply for a D7 visa – also referred to as a Type I visa.
The D7 visa is for anyone who wants to move to Portugal and who has a regular, passive income like a pension or Social Security benefits.
What about the Golden Visa program in Portugal?
We've got a lot of information in this article about Portugal's Golden Visa program.
In a nutshell, if you receive a Golden Visa, you get:
The right to family reunification
A waiver of the usual residence visa for Portugal
A visa exemption for Schengen Area travel
Permission to live and work in Portugal, as long as you spend at least one week in-country during the first year, and at least two weeks during each year after that
The right to apply for permanent residence and for Portuguese citizenship, as long as you fulfill those separate requirements
While a Golden Visa can be a good choice if you want to make a large investment in Portugal, it's not necessary for everyone. Plus, the timeline for a Golden Visa can actually take longer than for a D7.
If you just want to retire in Portugal without investing a half-million dollars, the D7 visa will work great.
Want more information on visas in Portugal? Read our article: Types of Portugal Visa: Your Guide for Visiting and Staying in Portugal.
Moving retirement funds and pensions to Portugal
Portugal offers a contribution-based pension plan (similar to Social Security in the US), but for most expat retirees, this won't apply. You can collect from the Portuguese retirement system if you've been a resident of Portugal, worked in Portugal, and have contributed to the country's social security program for at least 15 years.
If you're an EU citizen, you can transfer your social security contributions to other EU countries, and have them count toward your retirement pension in Portugal.
There are similar agreements in place with some non-EU countries, too. That means you may be able to transfer retirement funds to Portugal, but it's on a country-by-country basis.
Regardless, most of us who want to retire in Portugal will need to bring retirement funds with us.
This is one instance where we recommend working with an experienced financial advisor. Everyone's financial situation is a bit different, so talk with a professional about your particular circumstances.
NHR and retirement taxes in Portugal
First, residents of Portugal are taxed on worldwide income – not just from jobs, but from private pensions. If you retire in Portugal and you get pension payments from your home country, you could be taxed.
One way to avoid these taxes is by applying for the Non-Habitual Residence (NHR) program. This very popular government program gives generous tax benefits to expats in Portugal for a 10-year period.
Launched in 2009, the Portugal NHR program is designed to attract expats to Portugal. If you qualify for NHR status, you're exempt from taxes for 10 years on income earned abroad from pensions, investments like 401Ks, capital gains, rental income, or work.
Click on the link, if you want to learn more about the Portugal NHR program.
On the other end of the pension equation, any non-EU resident should make sure the government office, financial institution, or company managing your retirement fund is prepared to send payments abroad.
How to manage the transfer, taxation, and disbursement of retirement funds is a huge topic. We cannot stress enough how important it is that you discuss all of it with a financial planner or other qualified professional.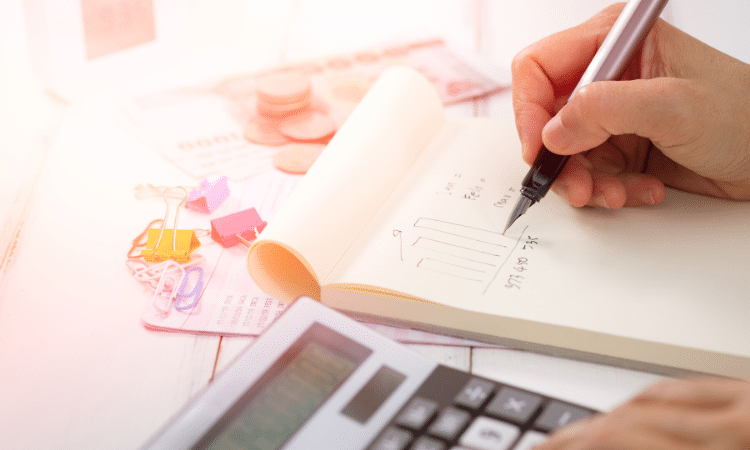 Inheritance taxes in Portugal
Good news: Portugal has no inheritance tax on property.
However, if your beneficiary inherits your house in Portugal, Portuguese authorities will charge stamp duty on the property. At this time, stamp duty is 10 percent of the value of the property.
Here's where it gets a little wonky: Portuguese inheritance law says your spouse, children, and parents all have legal rights to your property. The only exception is if your will specifically states otherwise.
Portuguese law also says that the inheritance laws of your home country can apply – again if you stipulate this in your will. This means that if you retire to Portugal from the US, then you can revert to US inheritance laws if you want. This applies even if you've been in Portugal for years – but your will has to specify.
Short answer: Make sure you have a detailed, legal will in place. And for US expats, you might even find you need separate, concurrent wills in both the US and Portugal. Once again, get a trusted professional who can help fulfill your end-of-life wishes.
Healthcare: Can I go to the doctor if I retire in Portugal?
Yes. Portugal has a public healthcare system called the Serviço Nacional de Saúde (SNS). The SNS provides medical care at low or no cost, depending on your circumstances. It's a publicly funded system that operates through a network of public hospitals and community health centers.
If you're an EU citizen retiring in Portugal, you can access the SNS. To do that, you'll need an S1 form from the healthcare provider in your home country. Once you arrive in Portugal, just give the S1 form to your local SNS office. This will allow you to get medical care via Portugal's public system.
Read more about Healthcare in Portugal, How it Works and What to Expect.
What about private health insurance for retirees in Portugal?
The SNS is stable and considered good by any international standard. Its biggest issue at present is oversubscription, meaning more people are trying to use the healthcare system than it can easily accommodate.
In part because of the crowded public system, EU citizens who retire in Portugal often carry private health insurance.
Even as a retiree, if you come from outside the EU, you're not entitled to public healthcare until you're a permanent resident. That means you'll need private insurance for at least the first five years of your retirement in Portugal.
To learn more about medical care and health insurance in Portugal, read our full article: Health Insurance in Portugal: What You Need to Know.
The best places to retire in Portugal: The Algarve and more
What do you want out of retirement? Urban culture or rural quiet? Beaches, mountains, or rolling farmland?
Maybe you'd like to be part of a big expat community. Or you want to shop, take classes, or golf. Perhaps all you want is a quiet, little home in a traditional Portuguese village, with room for a garden.
Whatever you're looking for, you can find all of this in Portugal. The most popular retirement spots among expats are:
The Algarve
Cascais and Estoril
Central Portugal
Lisbon
Porto
Want to know more about the best spots for retirees in Portugal? Check out our full article, Best Places to Retire in Portugal: Your Town-by-Town Guide.
Retire in the Algarve
The Algarve is one of the best places to retire in Europe. This region has attracted huge numbers of English-speaking retirees. Not too long ago, Forbes rated the Algarve as the "most affordable option in Europe for retirees."
Aside from affordability, the Algarve offers stunning beaches, lots of golf courses, and a sunny climate that just makes you happy to be there.
While the Algarve is a region comprised of more than a dozen major towns, some of the most popular spots to retire are Albufeira, Faro, Lagoa, Portimão, and Tavira. Go inland a bit, and you'll find expat enclaves in Alvor and Silves.
You'll have very little trouble getting by with just English, too. Lots of expats mean lots of English-speaking neighbors in the Algarve.
Want to know more about life in the Algarve? Read our full article: Living in the Algarve: An Unbiased Guide to Help You Decide to Move.

Retire in Cascais or Estoril
Cascais and Estoril are both good-sized cities about 40 minutes outside of Lisbon. While they have excellent public services and are great spots for retirees – and beach lovers – they're outside of the more compact neighborhoods of Lisbon.
Travelers love Cascais and Estoril because they're close to the Lisbon airport, but without the Lisbon hustle and bustle.
As with all of Portugal, real estate prices in Cascais and Estoril have been climbing, though less quickly than in Lisbon.
See what life by the beach is like. Read our full article on Cascais: A Local's Guide to Life in Cascais: Cost of Living, Property, Jobs and More.
Retire in central Portugal
Less well-known than the Algarve or Lisbon, towns in central Portugal offer a charming alternative for retired expats. Two of the most adorable towns on our list are Óbidos and Tomar. Other equally lovely choices include Aveiro, Castelo Branco, Coimbra, Guarda, Leiria, and Viseu.
Life in these smaller towns moves a little slower – but that just gives you time to take in the landscape. And, as you'd expect, cost of living is generally lower than in bigger cities.
Be prepared to brush up on your Portuguese skills, too. You'll find fewer people speaking English in central Portugal than in Lisbon or the Algarve.
We've got more information on Óbidos in our full article: Óbidos, Portugal: Take a Tour of This Charming Medieval Village.
Retire in Lisbon
As the capital city, Lisbon is in many ways the beating heart of Portugal. Lisbon welcomes immigrants from around the world, whether we want to study, work, or retire. The real estate is more expensive than in other parts of Portugal, and the neighborhoods can be crowded and noisy.
For perspective, Lisbon and Atlanta, Georgia, have nearly the same population. Lisbon, however, is one-third the geographic size of Atlanta.
Every neighborhood in Lisbon has pros and cons, depending on your priorities – and sometimes even your individual street. Some of our favorite areas include Baixa, Belém, and Campo de Ourique.
Read more about life in Lisbon's neighborhoods in our full article: Where to Live in Lisbon, Portugal's Trendiest City.
Retire in Porto
Porto is a gem in the northern region of Portugal. The city is simply gorgeous and is well located for just about any activity you enjoy. Many say Porto feels more "authentic" than Lisbon, and gives you a peek at a more traditional side of Portugal.
One downside to retiring in Porto, however, might be the weather. It's prone to gloom and clouds and has cooler, wetter winters than areas to the south.
Learn more about Porto in our full article: Things To Do In Porto (Oporto), The Second City Of Portugal.
How much money do you need to retire in Portugal?
One of the main draws for expats who move to Portugal is the amount of money you need to retire.
According to Numbeo, consumer prices in Portugal are significantly lower than in the US, the UK, or any of Portugal's larger EU siblings. You'll probably be pleasantly surprised at the amount of money you need to live in Portugal.
Outside of Lisbon, you should see prices in this neighborhood:
A pastry and a cafézinho (espresso) at a small café: €2
Lunch at a restaurant: €7 – €10
Dinner for two with wine: €20 – €40 (depending on how fancy you want to be)
A bottle of (actually very drinkable) wine from a supermarket: €2 and up
Of course, there's no ceiling on how much you can spend if you want a really lavish lifestyle in the middle of Lisbon. Just ask Madonna or Cristiano Ronaldo.
But for those of us minding our budgets, a couple can retire in one of Portugal's smaller cities for around €1500 a month. In areas like Lisbon, Porto, or the Algarve, plan for more like €2500 a month, mainly because of higher real estate and rental prices.
You might be able to get by on as little as €1000 a month if you choose a tiny village – but this will also mean giving up some of the social connections and amenities you'll have in Portugal's larger towns and cities.
Learn more with our article: The Cost of Living in Portugal: From Basic Necessities to Little Extras.
Retire in Portugal vs. Retire in Spain
What about retiring in Spain instead of Portugal? This is really going to come down to personal preferences. Truthfully, Portugal and Spain share many of the same pros and cons for anyone from the US (or elsewhere) looking to retire on the Iberian Peninsula.
One of the big differences, however, is the cost of living. Portugal has a lower cost of living, and the
NHR program
makes it a more favorable tax environment than Spain. Plus, the weather is more moderate in Portugal. For our money, Portugal has more benefits for retirees than its next-door neighbor (though we might be a tiny bit biased).
Spain certainly has its beauty, though. If you are interested in retiring in Spain, consider places like Alicante, Costa del Sol, and the coastal towns. These places attract many expats and retirees, thanks to beautiful weather year-round.
Retiring in Portugal: The pros and cons
No doubt, Portugal is a good place to retire. But there are pros and cons to every place in the world. Some of the pros of retiring in Portugal are:
Tax breaks
This is a big one. Thanks to the NHR program, retirees can skip paying taxes for ten years on income earned abroad from pensions, investments, capital gains, or income from rental properties.
Cost of living
Although the cost of living in Portugal has climbed over the last few years, especially in Lisbon, Porto, and the Algarve, it's still affordable compared to the US, the UK, or other EU countries.
Safety
Portugal is a safe country. Crime rates in general, and particularly for violent crime, are very low. Portugal is consistently ranked as one of the safest countries in the world. Pickpockets are probably the most common problem, and they're mainly in areas popular with tourists.
Nice weather
Three hundred days of sunshine a year. That's what you can expect from the weather in Portugal.
The winters are mild, rarely dropping below freezing anywhere in the country. The only area that really sees any snow is the Serra da Estrela region up north. Summers are warm to hot, and sunny.
Good healthcare
Thanks to a robust system that combines private healthcare with the public SNS system, anyone who retires in Portugal will be able to access the medical care they need.
If you're coming from the US, you'll probably be surprised at how affordable healthcare is compared to America – even if you were to pay entirely out of pocket.
Portuguese social graces
In general, the people in Portugal are warm, welcoming, and helpful. This is so important to a new expat trying to figure out the language, the bureaucracy, or even where to find a grocery store.
A little friendliness on your side will virtually always get the same in return.
Cons of retiring in Portugal
Even the Garden of Eden had its drawbacks. Portugal has a few of its own, including:
The bureaucracy
Every expat talks about Portugal's bureaucracy. Public offices may keep odd hours, give you conflicting advice, or require multiple forms and appointments to get simple things done. It can spark feelings ranging from vague annoyance to complete overwhelm.
Personally, I don't think the bureaucracy in Portugal is significantly worse than other places. It's just that immigrating to a new country is complicated and confusing. I've spent time in the Boston DMV, and can honestly say that the discontent I felt there was not much different than in the IMT office in Lisbon.
Our best advice when visiting any public office: Stay positive, take a ticket, bring a book, and settle in until they call your number.
The language barrier
Most people from the US or the UK don't know Portuguese. And learning the language as an adult has its challenges – especially trying to learn "on the fly" when you've already retired here.
But this is Portugal, so most people speak Portuguese. Not surprising, of course. Yes, you can often get by with English, especially in Lisbon or the Algarve, but don't count on it. And once you get outside the larger towns and cities, English becomes much less prevalent.
The best solution is to take classes, practice with your neighbors, and be patient with yourself. You'll get it, little by little.
The differences between our old and new homes
No matter how much you love Portugal, you'll probably be homesick once in a while. Maybe we wish we could see our friends or family. Perhaps we miss celebrating a particular holiday.
And all expats have that favorite snack, household product, or another little thing we can't find in Portugal. I, for one, really miss Cheez-Its.
It's a small matter, but an important one. The best advice we have is to think of life in Portugal not as better or worse, but as different. Portugal is a treasure trove of traditions, history, culture, great food and drink, and wonderful people. Embrace it.
FAQ
Is Portugal a good place to retire?
Yes, thanks to favorable tax programs, beautiful weather, and reasonable cost of living. Expats often say the friendly people, good food, and beach communities are among the biggest benefits of retiring in Portugal.
What is the weather like in Portugal?
With more than 300 days of sunshine per year, Portugal is moderate and generally lovely throughout the country. In most of the country, it rarely gets below freezing or over 100 degrees F.
How much do I need to retire in Portugal?
That depends on your lifestyle, but in general, you should budget at least €1500 per month in towns or smaller cities, or €2500 per month in Lisbon or other, larger cities. You might even get by on €1000 a month in a tiny village, but you'll probably have to forego a few amenities and social connections in such a remote rural area.
Is Portugal safe for expats?
Yes, Portugal is consistently ranked as one of the safest countries in the world.
What's the best place to retire in Portugal?
That all depends on what you're looking for in retirement. But if you want beaches, mountains, farmland, busy cities, or tiny villages, Portugal has all that and more.
Planning to visit Portugal and have no clue on which travel insurance to pick?
Check out these options:
World Nomads
Simple and flexible travel insurance, even if you've already left home.
Get a quote: [ins-worldnomads]
HCCMIS Atlas Travel
Built for individuals traveling outside their home country for more than 5 days – includes coverage for COVID-19 (SARS-CoV-2)*
Get a quote: [ins-hccmis]
Planning to visit Europe? Get Schengen Zone Insurance
Check out these options:
Axa Travel Insurance
Extensive protection and 24-hour assistance
Get a quote: [ins-axa]
Europe Travel Schengen
The number 1 global insurance with 24-hour assistance
Get a quote: [ins-schengen]
Looking for the best health insurance in Portugal?
Check out these options:
Cigna Global Health Insurance
Get access to an extensive global network with 24/7 multi-lingual support, in-house clinical treatments, and more.
Get a quote: [ins-cigna]
Allianz Worldwide Care
Your medical expenses will all be covered when living abroad.
Get a quote: [ins-allianz]