Looking for an island life? We may have just the place for you!
First things first: even without reading this guide about living in the Azores, you probably already know that these are some of the most beautiful islands in the world.
Just the nature alone can seriously take your breath away.
What's it like living in the Azores?
Location, location, location! Where are the Azores?
The Azores is a group of islands located in the Atlantic Ocean about two and a half hours flight from Lisbon, Portugal. They belong to Portugal and follow the same laws.
Though the main language is Portuguese, Azoreans have a nice accent and some unique expressions.
While Madeira is much more south and closer to Africa, the Azores lives quietly in the middle of the ocean, which is one of the reasons why it is so attractive for both tourists and Portuguese people.
The archipelago of the Azores consists of nine main islands and an islet cluster, in three main groups.
In the west are Flores and Corvo.
The centre islands are Graciosa, Terceira, São Jorge, Pico, and Faial.
And in the east are São Miguel, Santa Maria, and the Formigas Reef.
São Miguel clearly is one of the most popular destinations, but every single island is breathtaking and also ideal if you are planing to live in the Azores and want to find a more quiet and easy lifestyle.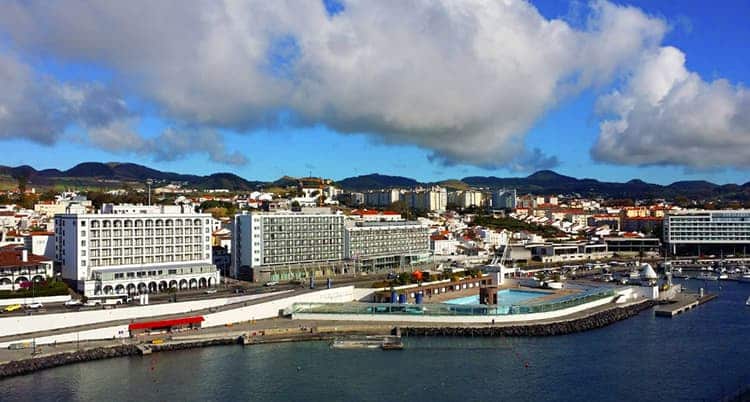 Want to visit the Azores first? Check out our tips for your trip: The Azores: An Oasis in the Middle of the Atlantic Ocean
Mild Azores weather
The weather in the Azores is varied and wonderful and differs from island to island. At winters in Portugal, temperatures can vary between 10°C (50°F) and 20°C (68°F) and, in the summer, it can reach 25°C (77°F).
Keep in touch with bePortugal for all the latest tips for expats living in Portugal. Subscribe to our newsletter here.
What about working in the Azores?
How's the labor market, are there jobs for expats living in Portugal and what kind?
You cannot expect the same amount of opportunities you will find on Portugal's mainland in the Azores because if it's size, but this is changing because the Azores are getting more and more popular – one of the main reasons why some airlines are flying direct to some of the islands now.
In terms of jobs, there are some you can look up. We suggest trying these sites:
Take a look at what to expect when you work in Portugal here.
If you can get a job there, you will find that the cost of living is so incredibly low when compared to other islands and even countries, that most jobs will pay enough to have a comfortable life in the Azores.
Are there expats living in the Azores?
There are already many expats living in the Azores, so we can guarantee that you would find a way of fitting in and have a great start to a new life. Many people who move there create their own business, risking everything on a new dream which, most of the time, ends up being very successful.
These types of businesses are often related to tourism, hotels and guesthouses. Since this is the industry that is growing so fast in the Azores, you can expect more opportunities created around it.
You can find other great opportunities in restaurants, mainly in São Miguel, since the gastronomy is wonderful and has a lot to offer. Whether you work in an existing restaurant or open your own, you would probably be very successful.
Living in the Azores as an American
If you are an American, you will need a Residence Visa to live in the Azores. You should know that this is not available in the US Embassy or consulate in Portugal anymore. Now, you need to go to the Embassy in Paris, since all the processing has been moved there.
If you are thinking about moving to the Azores from the US, take a look at this article to help you plan your Residency Visa: How to Get Portuguese Residency for Non-EU Citizens
What's the cost of living in the Azores?
This is one of the greatest advantages of living in the Azores. What you pay for maintaining a house or an apartment is much lower when compared to Portugal's mainland, for example.
Also, the cost of daily things is much cheaper, since the VAT in the Azores is lower (18% versus 23% in mainland Portugal).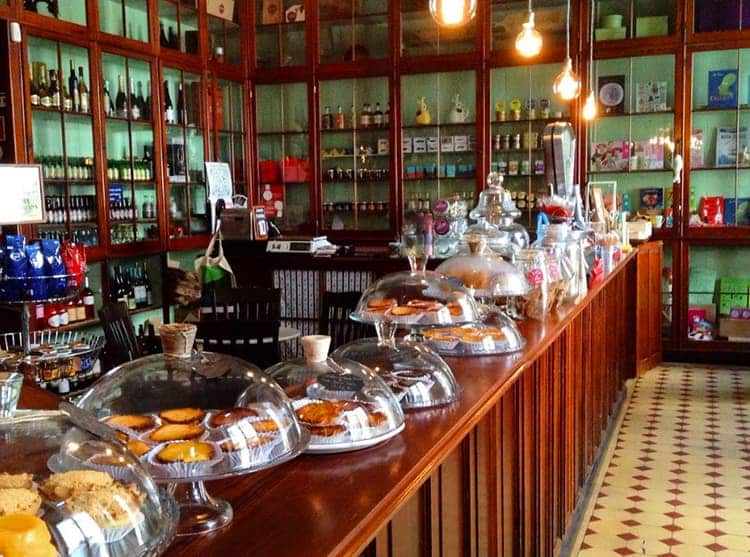 Generally, most products are cheap and accessible, but as some more specific items are imported, they can be a bit more expensive, but nothing absurd.
And don't worry about ordering online as most companies serving Europe also deliver to the Azores. Check out IKEA as an example.
Find out more about the Cost of Living in Portugal here.
Fueling your car
Another main difference between this archipelago and Portugal's mainland is fuel costs. If you already live in Portugal, or know something about this subject, you know that every gas station has its own price – even though they belong to the same company!
The main fuel companies in Portugal are Galp, Repsol and BP, which have dozens of stations spread out all over the country, each with different prices for both gasoline and diesel.
But, in the Azores, I would say that the fuel price is the same regardless of the station you are filling up in. And that's a big plus about the cost of living in the Azores seeing that you will probably need a car to get around.
Also, since the islands are small, there are no tolls to pay on the highways.
Discover what you need to know about driving in Portugal.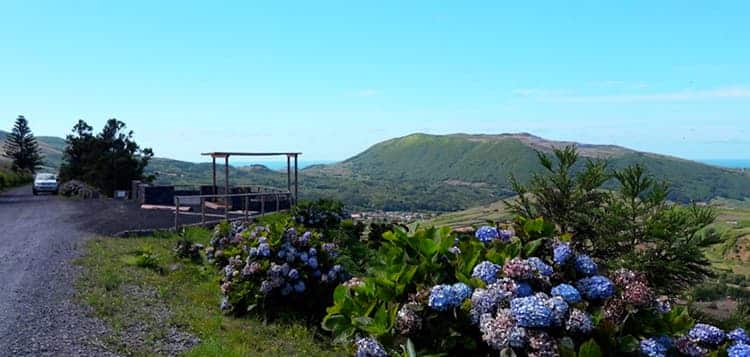 This is why, when comparing the money you spend in the Azores with areas such as Lisbon, Porto or the Algarve, there is a huge difference among them. It really is much more expensive to live on Portugal's mainland than in the Azores, and even Madeira.
What about renting or buying a house or apartment in the Azores?
Well, prepare yourself to experience the real big difference between living in the Azores and living on Portugal's mainland or other countries (like the UK).
Compared to Porto or Lisbon, the difference in renting or buying a house is huge.
For example, you can find two-room apartments in Lisbon and Porto for around €700 per month (or more). Renting a house in mainland Portugal is getting more expensive as the days go by, as there are more tourists around and hotels being built.
However, renting the same apartment in the Azores, with equal capacity, can cost you half of that (or even less). Even though the tourism industry is growing there, houses and apartments are still affordable.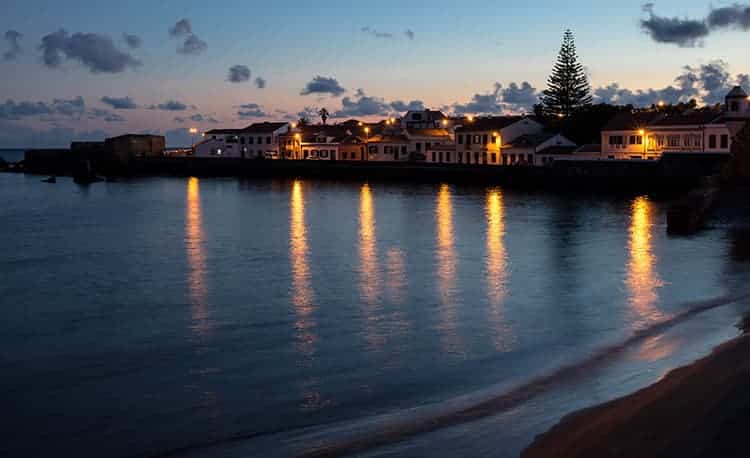 Find out more about renting in Lisbon and Porto here.
How to get to the Azores
There are three main airports in the Azores:
João Paulo II Airport (on São Miguel);
Horta Airport (in Faial); and
Lages (on Terceira).
Even though these are the main airports, you can find one on each island, but they don't operate international flights.
Getting to the Azores from the UK
From the UK, there are direct flights from Gatwick Airport to João Paulo II Airport every Saturday from May to October, operated by SATA Air Açores. The flights take around four hours.
You can also go to the Azores from Stansted with Ryanair. These flights are direct and leave every Saturday, but the price varies throughout the year.
From Manchester and Heathrow, TAP Air Portugal also operates some flights all year, but you first need to stopover in Lisbon.
Getting to the Azores from the US
Direct flights are available from Boston with high frequency. They are direct and operated by SATA Air Açores to the islands of São Miguel and Terceira.
Getting to the Azores from Lisbon and Porto
There are daily flights to São Miguel, Faial and Terceira operated by: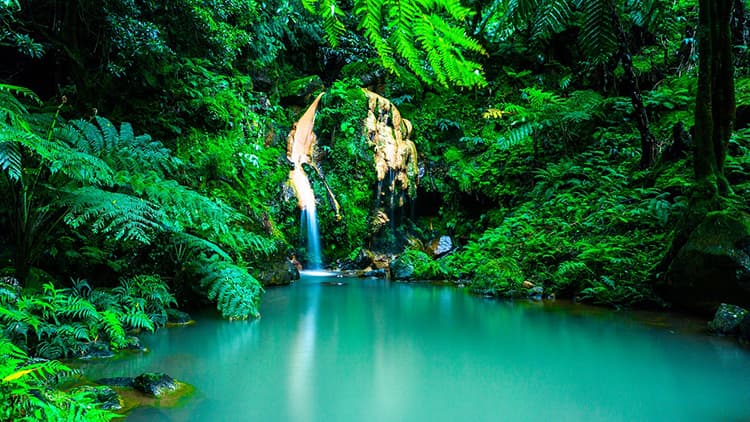 We wish you all the best for your move to the Azores. Take your time and say goodbye to stress!
Do you have any questions or any advice for others to know about living in the Azores? Please let us know in the comments below.