If IKEA is your favourite store for buying furniture and household items, you can also find them in Portugal as they have stores spread across the country.
Here you will see where the stores are and find a delivery option to suit your needs.
We also have some alternative furniture stores in Portugal you can try in case the IKEA look isn't your thing.
IKEA is big in Portugal
IKEA is one of the largest companies in Europe that sells affordable and quality homewares and accessories and the Portuguese love them too.
There are currently five IKEA stores in Portugal, and they deliver to all parts of Portugal including Madeira and the Azores.
In IKEA Portugal, you will find practically any home accessory or furniture item you want. Their items are cheap, have good durability and are very easy to set up.
Well sort of. Beware, you might end up overspending your budget!
IKEA Portugal: opening hours and addresses
To help you locate an IKEA store near you in Portugal, we've made a list of all of the stores by location below.
IKEA in Lisbon
IKEA Loures
Address: Rua 28 de Setembro, Loures.
Opening hours: Monday to Saturday, 10 am to 11 pm, Sunday, 10 am to 9 pm.
IKEA Alfragide
Address: Zona Industrial de Alfragide, Estrada Nacional 117, Amadora.
Opening hours: Monday to Saturday, 10 am to 11 pm, Sunday, 10 am to 9 pm.
IKEA in Porto
IKEA Matosinhos
Address: Avenida Dr. Óscar Lopes, Matosinhos.
Opening hours: Monday to Saturday, 10 am to 11 pm, Sunday, 10 am to 9 pm.
Thinking about buying an apartment? Have a look at: Property in Porto: Is it the Right Time to Buy a House or an Apartment?
IKEA in the Algarve
IKEA Loulé
Address: Avenida do Algarve 5, Almancil.
Opening hours: 10 am to 10 pm daily.
Read all about Loulé with our guide.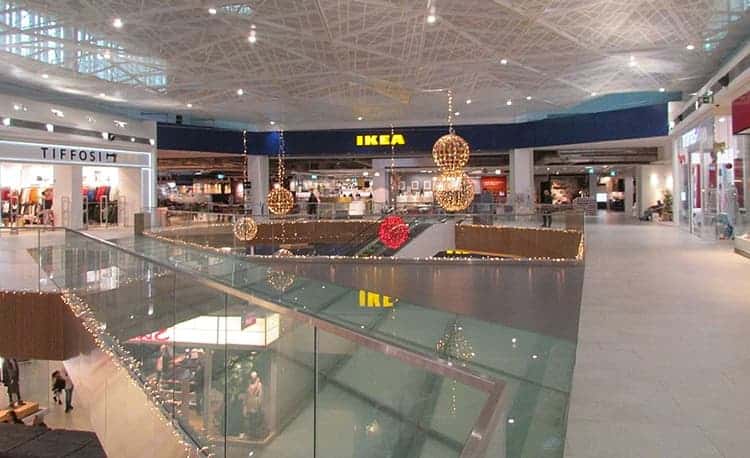 IKEA in Braga
IKEA Braga
Address: Avenida de Lamas 100, Braga.
Opening hours: 10 am to 11 pm daily.
Never miss out on great tips about living in Portugal. Subscribe to our newsletter today!
IKEA Portugal compared to other countries
It is common to find the same products or furniture for cheaper prices in IKEA stores in other countries within Europe. This usually tempts people to buy it abroad and then ship it to Portugal. In most cases this is usually counterproductive because the cost of shipping the items to Portugal usually makes it more expensive than the price you will get in Portugal.
Also, quality-wise, IKEA Portugal and other IKEA stores in Europe have the same quality. I would say you should only buy from IKEA stores abroad if the product is unique and unavailable in Portugal.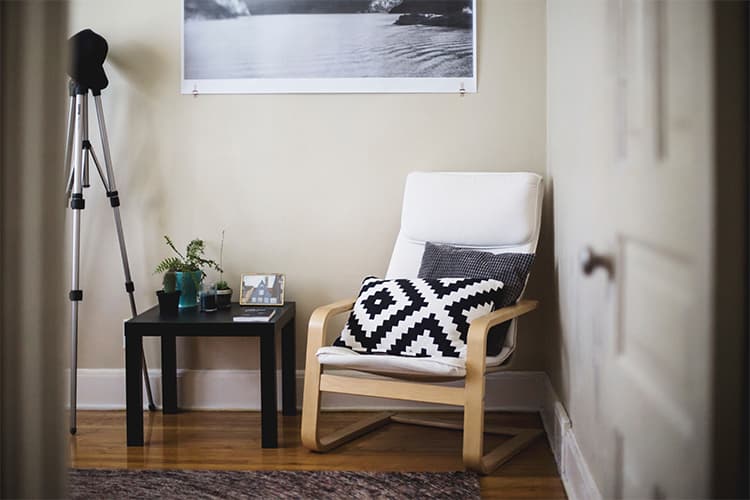 IKEA delivery in Portugal
IKEA offers different delivery options across Portugal when you have decided what you want.
They include the following:
Picking up at an IKEA store or Pickup-point
If you place an order online, you can choose to have your order delivered to an IKEA store or a Pickup-point near you. This service usually costs €20.
IKEA home delivery
IKEA Portugal offers home delivery for products bought both online and at the store.
The IKEA delivery cost in Portugal is calculated by using your postcode of the delivery address and the value of your order plus a €20 service charge.
Generally, delivery prices range from €25 to €380 for purchases up to €3,000. For purchases over €3,000, the delivery price is calculated using percentages.
Another thing to note about IKEA home delivery is that delivery to Madeira and the Azores are, on average, more expensive than within mainland Portugal.
More information about IKEA delivery prices can be found here.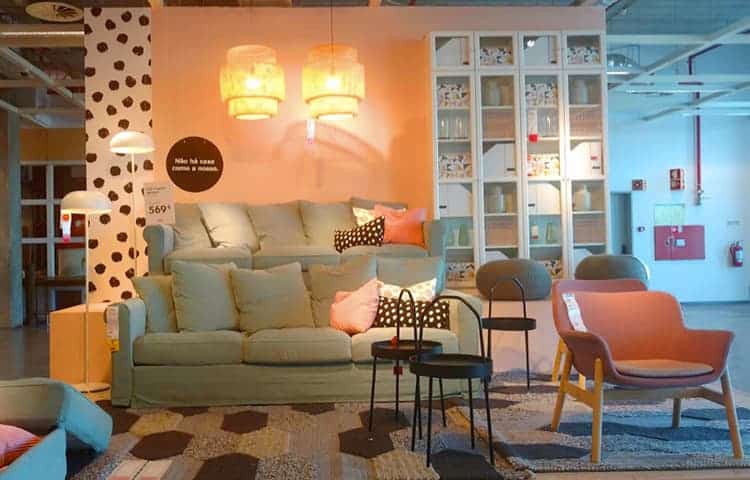 IKEA Portugal is a great shopping experience overall
Generally, I would say IKEA services in Portugal are good and it's a go-to store for many people in Portugal to buy basic, practical (and quite stylish) household items.
The facilities are huge and they have a vast range of good quality and cheap household items. I would gladly recommend them to anyone looking to buy affordable household items. Furniture like this could become quite expensive if you had to pay for assembly or buy a similar item already assembled.
What I love is that the stores also have a nice dining space where you can buy nice food. It's a nice treat after some exhaustive shopping.
Expert tip: Avoid visiting the stores during the weekend if you can, because it gets really crowded!
Find out about Renting an Apartment in Lisbon or Porto here.
Alternatives to IKEA in Portugal
Luckily in Portugal, we have some great furniture stores which also offer some attractive household goods and accessories for reasonable prices. Many also deliver to your home.
Conforama
Conforama (website is in Portuguese) has retail stores in the major cities of Portugal:
They also have online shopping and delivery. They have a vast range of household items and furniture. It's a very good alternative to IKEA Portugal, although more expensive than IKEA prices. Their stock is unique and of very high quality.
You might also like to read: Property in Lisbon: What's Going On with the Price of Housing?
Area
Area is another place in Portugal to buy home accessories. They have very nice home decorations and furniture which tend to be on the higher price side, but it is worth checking out if you want to buy a few beautiful items for your house.
Area, however, does not have an online shopping platform so you would have to visit the store to make a purchase. They have stores in Lisbon and Porto at:
La Redoute
La Redoute (website is in Portuguese) offers only online shopping and delivery. The product range at La Redoute is quite limited when compared to Conforama or IKEA Portugal, but you can find some very nice home accessories and household items. They also offer free delivery quite often.
Furnish Your Abode
Furnish Your Abode is a one-stop-shop for everything you need to furnish your home in Portugal. They have an online shop and a store in Lagos, in the Algarve.
Pacos de Fereira
If you interested in only buying furniture for your house in Portugal, one of the best areas to go to is Paços de Fereira near Porto – the furniture capital of Portugal. There are dozens of home furniture stores there selling antique to modern styles of furniture.
Second-hand markets
Another great place to find excellent home furniture is from people selling their household items on Facebook groups and OLX (website in Portuguese). Expats returning to their countries usually sell their home furnishings at great prices on Facebook, it may be a very good alternative to get some lovely pieces for your home.
Did you find what you were looking for at IKEA Portugal? Let us know your experiences in the comments below.