Getting food delivered at home has become a bit of a trend in Portugal in the last couple of years.
All thanks to Uber Eats and Glovo.
And I, for once, couldn't be happier about it. What's not to like about getting your favorite meal delivered to your front door?
Order food online with the help of my guide.
Is food delivery typical in Portugal?
Food delivery in Portugal isn't a new concept but it never really caught on in Portugal. Mostly because Portuguese culture has always placed great emphasis on home cooked and shared meals.
Eating, whether at home or at a restaurant, is an event to be relished as the Portuguese people truly enjoy eating together without feeling the need to rush their meals.
Nowadays though, things have changed a bit. Partly because having an app on your phone with which you can get a cheap meal delivered at your door, is an option difficult to resist.
Best food delivery apps in Portugal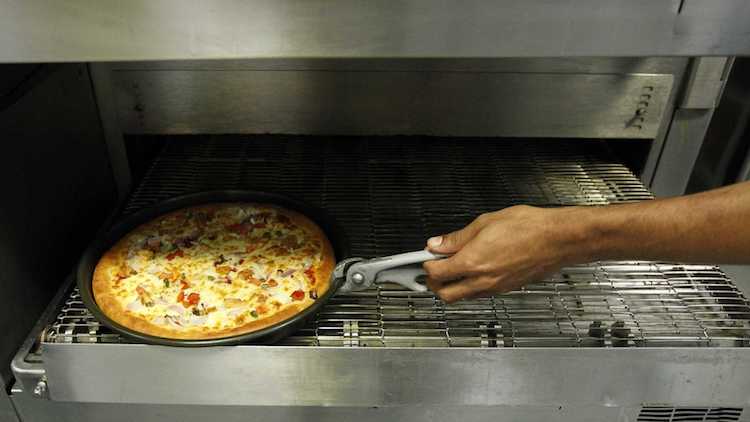 A few years ago, food delivery in Portugal was mainly limited to Telepizza – a takeaway pizza chain that you would order from when you really, really didn't feel like cooking!
Even today, Telepizza still remains as the only delivery service available for most places outside of the metropolitan areas.
These days, though, when it comes to getting your food delivered at home there are a few more options like:
And there are more takeaway delivery companies expected to launch very soon.
Although the trend is starting to pick up, the "takeaway culture" in Portugal still has a long way to go when compared to other countries.
If you live in downtown Lisbon or Porto though, you have nothing to worry about as the existing food delivery services provide plenty of options for you!
Planning on visit Lisbon or Porto? Make sure you check out bePortugal's guides.
Is food delivery fast in Portugal?
Most food delivery in Portugal has an estimated delivery time between 30 minutes and 45 minutes. This takes into account everything from placing your order, the restaurant accepting the order, preparing your meals and delivering your order to your location.
You also have the option of scheduling specific delivery times on sites like UberEats which make sure you're able to get your meal at the time when you want it (and need it!)
Ordering takeaway in Lisbon
Lisbon is probably the best location to live if you want to have access to a great variety of takeaways in Portugal.
Most big names operate in Lisbon and you can find 24hr services like:
Uber Eats – which offers some very convenient 24hr options like McDonald's.
Glovo  – which not only delivers food but also basically anything else you may need – from groceries, drugs from the pharmacy and even furniture from Ikea.
For greater variety, Lisbon also has:
noMENU
Comer Em Casa
Takeaway.com
They all feature restaurants on their menu that usually operate between 12 pm and 10 pm.
Lisbon offers a huge variety of food available to order – basically any cuisine or dish you can think of:
pizza
sushi
burgers
kebabs
local Portuguese cuisine
Moroccan
Indian
Greek
ice-cream for you sweet tooths!
Food delivery in Portugal usually includes a charge, Glovo can charge as little as €1.90,  rarely has a charge but when it does, it usually shouldn't reach more than 2.50€ per order.
Ordering takeaway in Porto?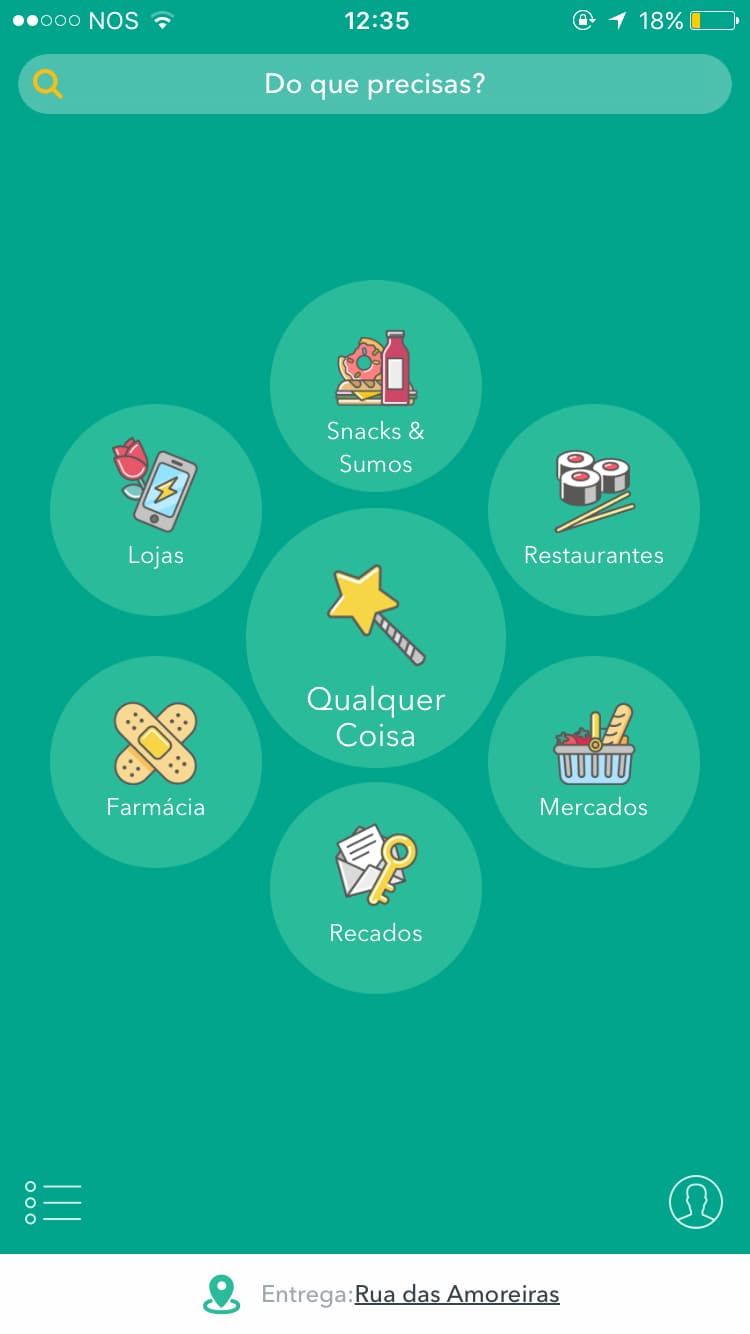 Porto is a close second when it comes to the best cities to finding food delivery services. Four out of the five big names that I already mentioned for Lisbon also operate in Porto:
Uber Eats
Glovo
Comer Em Casa
Takeaway.com
Again, most of the food delivery services in Porto also offer an extensive range of cuisines and meals available with everything from:
ramen
pizza
sushi
poke bowls
burgers
kebabs
Asian
Portuguese
Indian
and even Tajikistani food
The biggest advantage of food delivery in Porto though is that you can easily find a place that will deliver you a delicious Francesinha – which is an absolute must eat if you live in Porto!
For both cities, it's good to know that Uber Eats and Glovo usually offer sign-up promo offers for first-time users of their service.
For regular users, you'll also be able to find promo codes and discounts on both platforms as well as on Takeaway.com. The best way to keep up with all their latest offers is by signing up to their newsletters and following their social channels.
Sign up to our newsletter as well. We share news and tips about Portugal on a weekly basis.  
Which other main cities in Portugal have food delivery?
Of course, it's not just Lisbon and Porto that offer food delivery in Portugal.
Other smaller cities in Portugal have these services available too like Coimbra and Madeira where you can order from BRING EAT!
Ponta Delgada, Aveiro, Guimarães and Braga where Comer Em Casa also operates.
In Évora and Faro, you can order from Comidas.pt.
Food delivery in Portugal, is it worth it?
If you aren't already hungry after reading this article, then at least you now know that ordering takeaway in Portugal is finally a thing!
With a growing number of cuisines, restaurants, and hotels in Portugal being constantly added, all it takes now is a few clicks or taps on your phone to experience that sweet joy of having ready-made food delivered straight to your door!
Have you ever ordered food in Portugal? Did you like it? Let us know your opinion.