Are you looking to buy a house in Portugal? Do you want to know how to find the best deals?
Read on. We have the answers and some interesting information for you as you prepare to set up your home in sunny Portugal.
Properties in Portugal are arguably one of the hottest investments in Europe right now.
There are no restrictions to buying a home in Portugal as a foreigner and the price-to-rent ratio makes Portugal a very attractive property market.
Why is property in Portugal so popular these days?
The property market in Portugal has attracted the interest of foreigners in recent years and continues to be considered a very good form of investment especially since the inception of the Golden Visa scheme, which allows nationals of non-EU countries to purchase a property worth at least €500,000 and be eligible for residency in Portugal.
Another reason why owning real estate in Portugal has become very attractive is due to the huge number of tourists who visit Portugal every year. This makes renting out houses as holiday homes for short stays a good source of income because there is a high demand for accommodation all year round.
How to find property for sale in Portugal
There are two main ways to find property for sale in Portugal; you can do a search yourself for properties for sale on the internet or you can use a realtor ("imobiliário").
Using a realtor is a better option as most of them have access to unlisted properties and they also know the market and legalities involved in the process of buying a property in Portugal.
It's worth noting that all real estate agents must be registered with the Association of Real Estate Agents of Portugal ("Associação dos Mediadores do Imobiliário de Portugal (ASMIP)) (website is in Portuguese).
To be sure of their credential you can check their license at Instituto da Construção e do Imobiliario (website is in Portuguese). Just enter the licence number in the box marked "Nº Licença" and all their details should come up.
Also, by law in Portugal, all real estate agents are required to display their name and licence number on any publication or advert.
Some of the biggest real estate companies in Portugal are:
Other websites you can check to find properties for sale are:
Which are the best cities to find property for sale?
Lisbon
The capital city of Lisbon by far is the most attractive place for real estate investment (residential or commercial property) in Portugal. This is mainly due to Lisbon being the business hub of Portugal. Also, most of the foreign nationals moving to Lisbon through the Golden Visa scheme have opted to purchase property in Lisbon as the properties are considered prime investments.
Find out about Lisbon Property in detail here.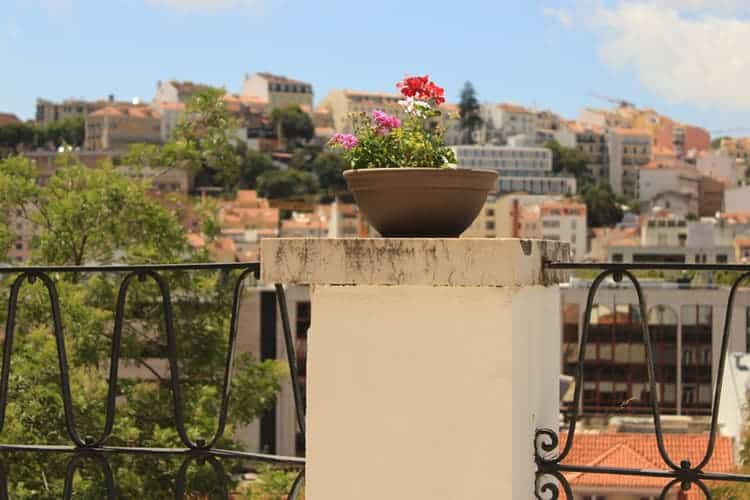 Cascais
Cascais is fast becoming a popular choice for expats moving to Lisbon. It is considered a very good alternative to Lisbon because it is less crowded and only 30 km (19 miles) from Lisbon. It is a coastal town with beautiful beaches and a vibrant cosmopolitan atmosphere. The properties in Cascais are a strong future investment especially for those considering the Non-Habitual Residency (NHR) and Golden Visa scheme.
Porto
Up north, we have Porto (Portugal's second largest city), which sits on the coast of the Atlantic Ocean. Owning a property or holiday home in Porto would not be a bad idea as it is one of the most visited cities in Portugal. Investment in real estate in Porto has been growing for a few years and it is something worth considering if you want to buy a house in Portugal.
Find out more about Property in Porto here.
The Algarve
The Algarve generally is a good place for investment in commercial property which generates rental income as tourism is the biggest source of income in the Algarve. Also, if you own a house in the Algarve you are not too far away from some of the most beautiful beaches in Portugal. It offers plenty of sunshine and many outdoor attractions.
Some of the most popular choices for investment in the Algarve are:
Albufeira
Albufeira is a city with many international homeowners, especially the British and Irish Expats. Albufeira is also one of the most vibrant and visited cities in the Algarve, therefore owning a rental real estate in this area would be a good choice.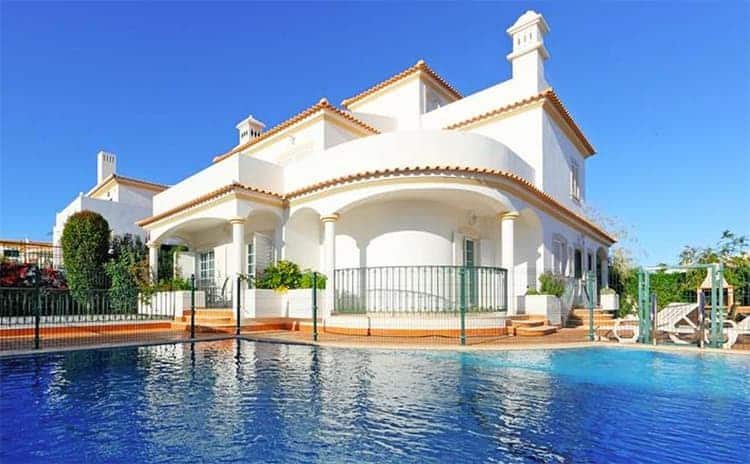 Tavira
Tavira is in the eastern part of the Algarve. Properties in Tavira are generally less expensive than other parts of the Algarve. It is also common to find retirees living in this area as it is quite peaceful and is a less touristic part of the Algarve.
Lagos
Lagos is also another part of the Algarve buzzing with a lot of expats. It is in western Algarve on the shores of the Atlantic Ocean. Lagos properties offer a great return on investment as it is also a very touristic area and if you decide to buy a property to live in you will enjoy a high quality of life.
Check property prices in Portugal
If you'd like to know the prices per neighbourhood in Porto, or any other city, there is a tool (created by the national institute of statistics (ine.pt) that allows you to verify the prices of real estate in major cities in Portugal (cities that have more than 100,000 inhabitants). Please note that the website is in Portuguese but it's fairly easy to use.
What are the advantages of buying a house in Portugal?
Some of the advantages of buying a house in Portugal are:
1. Excellent tax benefits due to the Non-Habitual Resident Tax Regime.
Taxes on personal income made in Portugal are fixed at 20% for a 10-year period.
No double taxes on self-employment, employment or pension income derived abroad.
2. Golden Visa
The Portuguese Golden Visa scheme allows you to purchase a property in Portugal worth at least €500,000. Afterwards, you and your family are eligible to apply for residency in Portugal. If you maintain the investment for five years, you can apply for Portuguese citizenship. The Golden Visa scheme has led to an increase in the purchase of real estate in Portugal.
3. Retiring with Low Cost
Generally, the cost of living in Portugal is low. Also, with recent legislation, foreign retirees can live in Portugal and receive pension income in the country tax-free.
Need a reason to retire in Portugal? Check out 10 right here.
What about fractional property ownership in Portugal?
Fractional property ownership is available in Portugal. It allows you to have a deeded share in a property and it entitles you to have full access to the property for several weeks throughout the year. It is an efficient way to own property if you won't be staying in the property more than a few weeks in a year.
Also, you do not have to worry about the initial cost and running costs of owning a property. It is more common to find this model of ownership of real estate in the Algarve.
If you need professional assistance in buying property in Portugal we can suggest you a professional real estate & visa service.
Buying a distressed and repossessed property in Portugal
It is possible to get great bargains from these kinds of properties especially bank repossessed properties which they may want to sell for cheap. But again, some of these deals do not represent good value for money as the properties might be in very horrible conditions at the time of sale.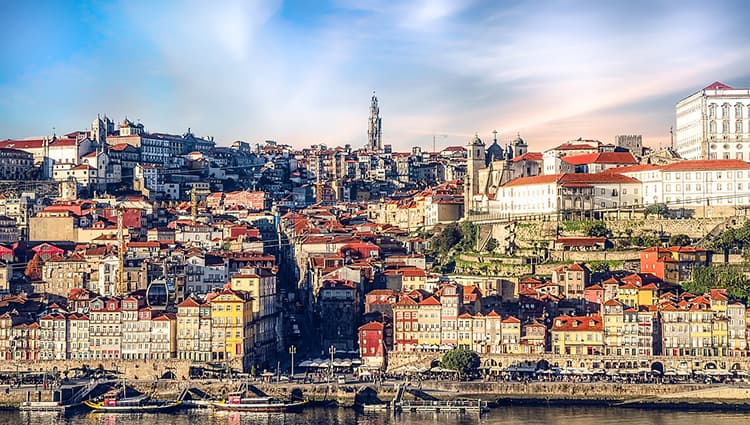 Is it worth buying property in Portugal?
Portuguese real estate, as of right now, is somewhat undervalued and anyone willing to buy and invest in properties should take advantage now, because, the long-term value is favourable.
With the expected influx of foreign homeowners into Portugal in the coming years, property prices will gradually push upwards. So, it is advisable to wrap up deals as soon as you can!
Do you have any questions about buying property in Portugal? Let us know in the comments below. We'll do our best to find out for you.
Keep up to date with everything about living in Portugal from our experts. join our mailing list for a free newsletter today.