They're small, they're friendly and we just love to have them in our lives. They provide us with constant companionship and affection like no other and for most of us, the thought of being apart from our beloved pets can often seem unbearable.

Whether you're planning to move to Portugal with your pets, already living with your pets in Portugal or thinking of adopting a new friendly companion, we've compiled a go-to guide for everything you need to know about owning pets in Portugal!
Is Portugal a pet friendly country?
The short answer to this question is yes! In 2015, an estimated 2 million Portuguese households owned at least one pet – a remarkable statistic which equates to more than half of the country's households.
There's been a significant cultural shift in the country's mindset within recent years. As recently as March 2017, Portugal passed a law that states that animals in Portugal are no longer to be considered as just "things". Animals now hold legal status as living beings with sensibility and are subject to legal protection. Find out more about current legislation at Liga Portuguesa dos Direitos do Animal (LPDA) (website is in Portuguese).
This means pets in Portugal now have judicial protection under the law against abuse and negligence, whereby owners found in acts of unjustified animal violence are punishable with imprisonment or hefty fines.

It also established that pets in Portugal are allowed to accompany their owners into commercial establishments, which includes shops and restaurants properly marked as "pet friendly" and when accompanied by their owners. The law requires that pets, however, must be secured with a short leash and not allowed to move around freely.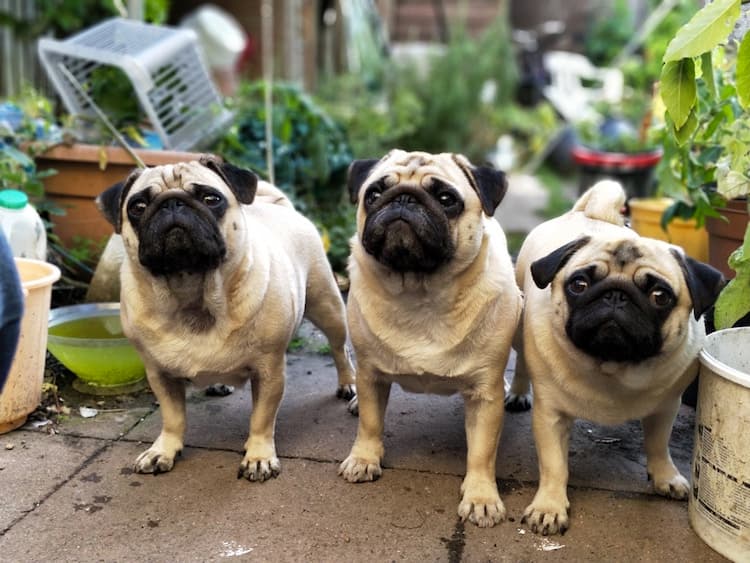 Travelling with pets on public transport in Portugal
Are you taking a trip with your pet in Portugal but don't have a car? No problem! Travelling with your pets on public transport is also no longer an issue.
Following the law passed in March 2017, pets in Portugal cannot be refused entry on public transport as long as they are clean, free of diseases and properly secured by means of a leash or proper container.

In order to promote the security of all passengers, pets must still remain standing or held by their owner and are not allowed to take the seats in place of other passengers on public transport.
Hazardous and potentially dangerous animals, however, can't be moved on public transport.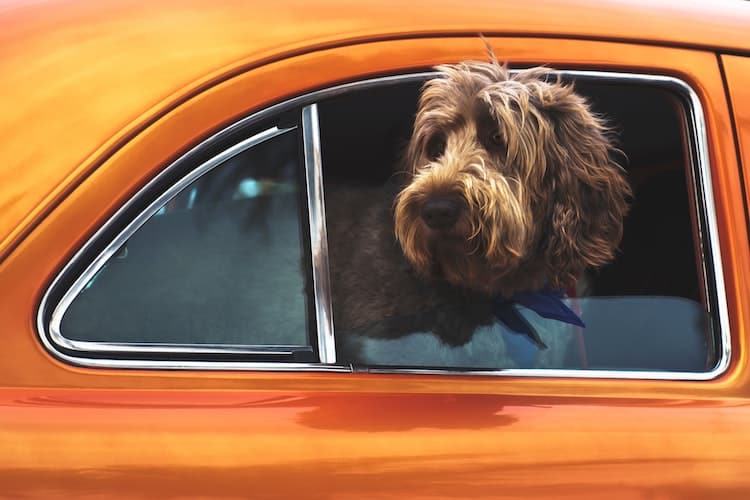 Is Portugal a dog friendly country?
Dog ownership in Portugal is quite high and the Portuguese seem to have a strong affinity with our furry friends, with an estimated one-third of households owning at least one dog.
Going from villages to suburbs and bigger cities, you'll often find the attitude towards dogs is majorly positive across Portugal but it's still important to keep in mind the proper etiquette when it comes to man's best friend!

Most open air places will allow you to have your dog there with you, as long as they are on a leash. During the summer, dogs are not allowed on concession beaches (beaches with flags) but they are allowed on beaches with no lifeguard and on all beaches during the winter season.
Since 2016, North Sand Portinho Beach in Peniche opened as the first dog beach in Portugal where dogs were allowed access all year-round.
Most cafés in Portugal will not have a problem with you sitting outside with your dog but, again, ensure that they are on a leash and provide no immediate threat to others.
Guide dogs and assistance dogs are admitted in all establishments. 
Find out about our own breed, the Portuguese water dog, here.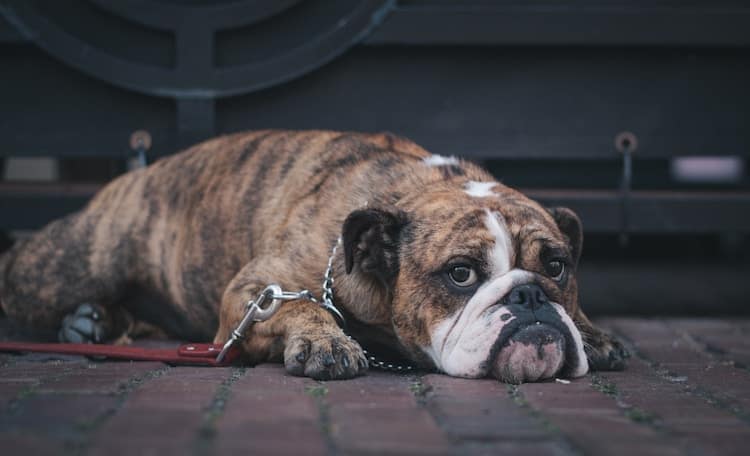 Some of the best pet friendly hotels in Portugal
Every day, more and more hotels are realising that pets are part of the family and have started to become more accommodating to our furry friends. In Portugal, we are seeing hotels commonly change their "no pet policy".
We've compiled some of the best rated pet friendly hotels in Lisbon, Porto and the Algarve so you can ensure that you don't have any problems travelling with your pets in Portugal.
Pet hotels in Lisbon
Pet hotels in Porto
Pet hotels in the Algarve
Best 24-hour emergency pet hospitals in Portugal
We never want to think about our pets falling sick or sustaining injury and we never expect to have to see a vet for our pets, especially if we are on holidays! As pet owners, it's always best to be prepared and know exactly where to take your best friend should an emergency ever arise.
In Portugal, you shouldn't have a problem since most major cities will have a 24-hour vet hospitals and reliable vets available.
Here is a handy list of our pick of the top pet care centres in each city:
Lisbon: You can find the Hospital Veterinário São Bento in Rua de S. Bento 358-A.
Porto: There's the Veterinary Hospital of the University of Porto (website is in Portuguese) in Rua de Jorge Viterbo Ferreira 132.
Faro: Go to the Veterinary Hospital of the Algarve (website is in Portuguese) in Avenida Calouste Gulbenkian 66.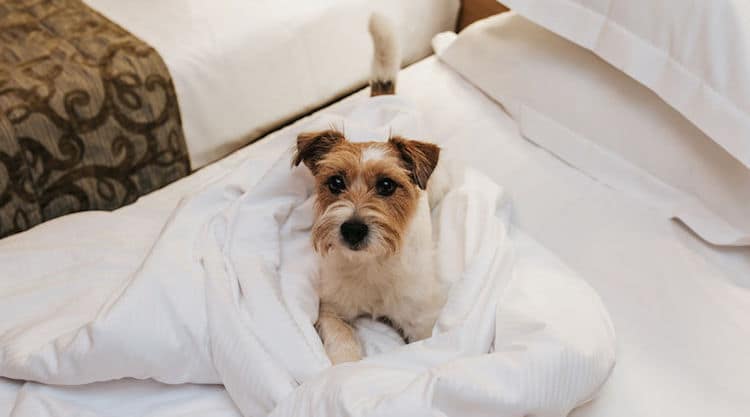 How to find pet sitters in Portugal
Finding a good pet sitter in Portugal can sometimes be a headache as we never know who to trust. While there are lots of Facebook groups with people offering their services as pet sitters, you can also check Trusted Housesitters for an authorised website where you will be able to find an extensive list of sitters. Each pet sitter is verified by the website to build trust and reputation by means of an identification check, references and even a criminal record check.
How to bring your pets to Portugal
Are you thinking of bringing your pets to Portugal?
Thankfully things are much easier these days thanks to the pet passport scheme. In order to bring your pets in Portugal, your pet will need to have a microchip, a passport and sometimes an international health certificate prior to travel. Usually, your local vet can get those documents organised for you.

You will also need to provide proof of anti-rabies vaccination (vaccination record or other). Pets in Portugal are not required to have a quarantine period if the above requirements are met. Use this link to check out the documents you'll need to enter Portugal with a pet.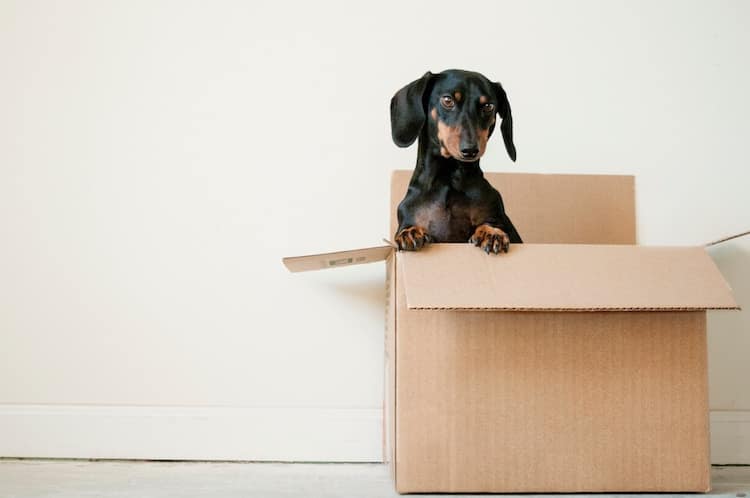 Transporting your pet shouldn't be too difficult if you're travelling by ferry, driving or flying into the country (except low-cost companies).
For those of you who choose to fly, make sure you also check the weight restrictions imposed and confirm whether your pet can be brought into the cabin with you.
You can always check with a specialist pet transportation service, they can usually help you organise everything.
Do you usually take your pet with you when you go on holidays? Please share your experiences by leaving a comment below.
We also invite you to join our mailing list so that we can send you a newsletter once in a while to keep you up-to-date with everything about Portugal.