What is Portugal like in October?
October is still a great time to visit mainland Portugal and even better time to visit Madeira which, despite the rainfall, still has plenty of sunshine to be enjoyed.
It is also the beginning of middle to low season in Portugal as the number of tourists begins to reduce quickly so hotel prices are low.
Weather in October in Portugal
In October, summer is definitely over and Autumn is in full swing as the temperatures begin to dip. You can expect more rainy days, less sunny days, chilly evenings and mildly warm day time.
In the Azores, the temperature begins to dip too but you should expect a lot of rainy days as much as 10 to 12 rainy days.
So, you should come prepared with light layers for day and warm clothing for nights along with an umbrella and possibly rain boots.
Please see the table below for the average temperature in October for the three major regions in Portugal.

What to do in October in Portugal
Fátima pilgrimage
Fátima is one of the most important religious sites in the world dedicated to the Virgin Mary. It attracts a lot of pilgrims and tourists from all over the world yearly.
They look to participate in the celebrations that commemorate the apparitions of Our Lady to the three witnesses of Fátima.
The most important dates on the Fátima calendar are 13th of May and the 13th of October of every year. You should mark these dates in your diary if you are interested in the Fátima Pilgrimage.
Festa do Vinho e Vindimas
Another festival you can join in is the Wine and Grape Festival. It is held in Bucelas which is in the Loures municipality on the outskirts of Lisbon about 30 minutes from the city center in Lisbon.
The festival usually involves activities like Ethnographic Parade, regional wine shows and wine tasting, concerts, exhibitions, folklore and gastronomy. This year it takes place between 11th and 13th October.
MEO Rip Curl Pro Portugal
If you love surfing, you can get to watch the world's top professional surfing competition in October in Portugal.
It is held in Peniche, one of the best surfing spots in the world. Here you will get to see the best surfers in the world maneuver incredible waves.
The Rip Curl Pro Portugal will take place from October 16th to 28th 2019.
EDP LISBON MARATHON
Also, in October you can either run in the Lisbon Marathon or cheer the participants on. It's a top international race that attracts both top athletes and thousands of foreigners from all over the world.
It starts in Cascais and ends at Praça do Comércio. You can register here.
Surf Season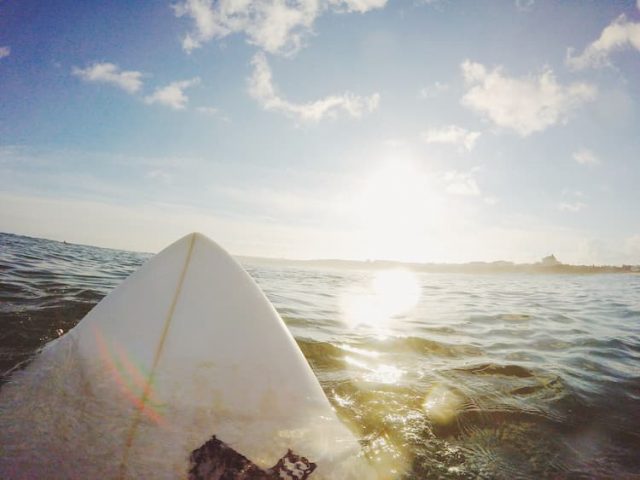 It is possible to surf all year round in Portugal. However, one of the best times to surf in Portugal is in October and other Autumn months as the waves are bigger and more consistent.
As I already mentioned, the world surfing competition happens in October in Peniche but there are other nice places to surf within Portugal.
For example, Ericeira, a world surfing reserve with six major surfing beaches makes for a great surfing destination. Some other places are The Algarve and Nazaré.
However, for beginners, the best time to surf is in the summer because the waves are not so strong.
Read all about the best surf camps in Portugal right here.
The Douro Valley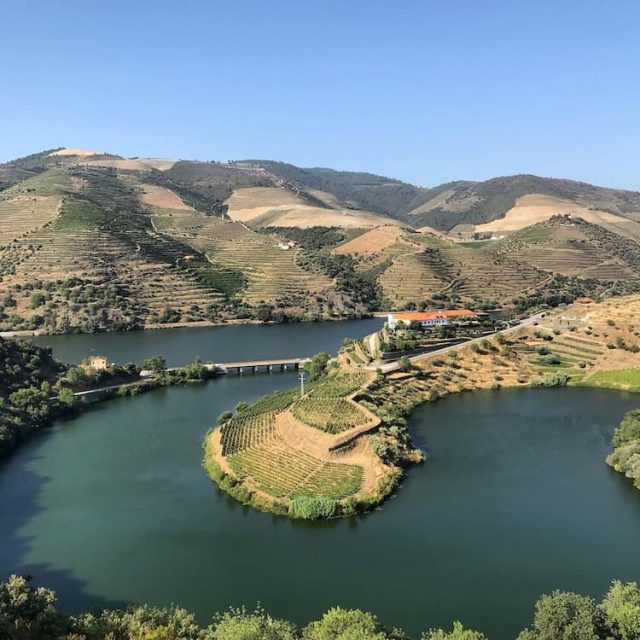 If you visit Portugal in October, a place you must see is the Douro Valley. The Douro Valley has an exceptional landscape all year, but the true beauty of the Douro valley comes out in October. There are a few ways to enjoy this scenic view.
You can do the Douro river cruise which can last a few hours to several days depending on how much time and money you have to enjoy this spectacular scenery.
Another option is to explore by train. A train ride is available between June and October of every year. It passes through the Douro River and from the windows of the train you can see the incredible landscape.
This rail route is one of the most picturesque rail routes in Portugal and probably Europe.
Exploring by road is also possible. If you have a car and you would be visiting Porto, you should do this scenic drive from Porto to Pinhao to explore and simply admire the Douro region and its landscape. It's breath-taking!
See also: The Douro Valley: Everything You Wanted to Know For Your Visit.
Feira de Santa Iria, Faro
If you find yourself in the south of Portugal (Algarve), another festival you can celebrate with the locals is Feira de Santa Iria.
At this point, you must be wondering how many festivals they celebrate in Portugal. The simple answer is a lot!
Feira de Santa Iria is one of the oldest fairs in the Algarve.
It is held in Faro and you will get to see different exhibitions, handicrafts and generally people just having a good time in the streets. It usually takes place in the third week of October.
Angra do Heroísmo International Jazz Festival
This is a jazz concert held in October of every year in Angra do Heroísmo on Terceira Island in the Azores.
It attracts well-known jazz musicians from America and Europe as well as Jazz groups from the Azores and other parts of Portugal.
If you needed a reason to visit the Portuguese archipelago, this is one!
Time in Portugal in October
It is important to note that on mainland Portugal and in Madeira DST usually ends in the last week of October and the time moves backward from UTC +1h to UTC.
However, in the Azores, the time moves from by UTC to UTC -1h.
Are there any bank holidays in October?
October 5 is a public holiday in Portugal.
Why should you visit Portugal in October?
Portugal in October is calm, the streets are quieter, the trees are beautiful, and the landscape is truly amazing, and the cost of trips are low as well.
Besides this, the weather is not all that gloomy, there are many bright days and you are still able to do and see a lot of things.
In all, I would say it is the perfect month to visit if you are not a sun-seeker and looking to avoid extremely cold weather as well as travel on a budget. It is also a great time to do road trips and explore other cities and rural areas of the country.