Want to buy souvenirs in Porto? Choosing original souvenirs to bring home to your family and friends can be a difficult task. The typical fridge magnet or bottle opener can get old pretty quickly.
Don't worry, there are dozens more unique Porto souvenirs to discover in Portugal that you will be excited to take home with you!
What is Porto known for?
Porto is the second-largest city in Portugal and the most well-known city in the north of the country. Known for the stunning Douro river that runs through its center, Porto is also home to some great museums and galleries, delicious Port wine and Portuguese cuisine, and more.
This handy guide will show you what kind of Porto souvenirs you can expect to find in the north and why they're worth bringing back to your friends and family at home.
Want to visit Porto? Read all about the beautiful, romantic city with our top city guide here!
10 Unique Portuguese things to Buy in Porto
1. Typical Porto Wine
You simply cannot visit Porto without tasting port wine. The region is famous for its Douro Valley wines and Port wine, a fortified dessert wine. Port wine is typically sweet but has a richer and heavier taste than most wines. It still comes in many varieties and colors like white, rose, and red.
The most famous wineries to taste-test and purchase a bottled souvenir are Dow's, Taylor's, and Graham's on the south side of the river. If you stay central, Touriga also offers excellent tastings.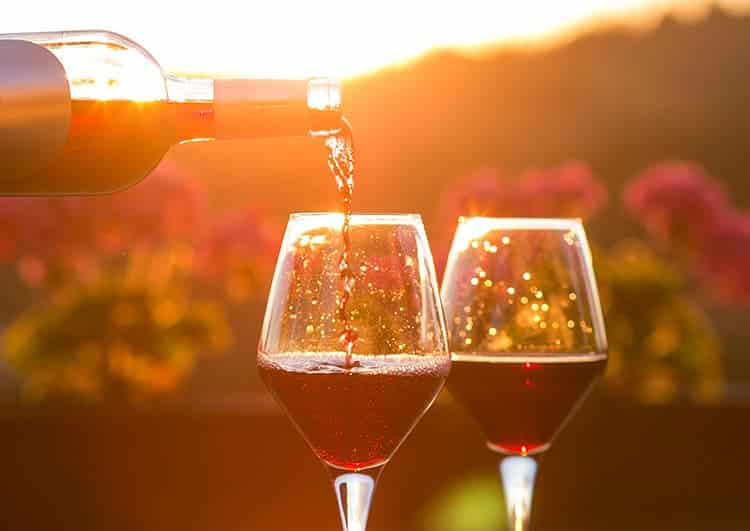 Discover more about Port wine and what makes it so famous worldwide with this ultimate guide!
2. Port wine glass and other wine accessories
If you enjoy Port wine then you should drink it the correct way – with a Port wine glass. For all the wine lovers out there, the perfect Porto souvenir could be a wine glass to pair with your Port wine.
The people at Taylor's in Porto can show you exactly how your Port wine should be enjoyed.
As well as a wine glass, you can also accessories your wine wardrobe with a good corkscrew, a funnel, port tongs, and a decanter.
3. Arcádia chocolates
Calling all chocolate lovers!  Confeitaria Arcádia,  located in the center of Porto, is a traditional confectionery and one of the most acknowledged commercial spots of Porto.
The chocolate factory has been around since 1933, and still uses the original recipes and traditional production procedures. The chocolatier has many original flavors and shapes with your choice of roses, hearts, and pearls, and more!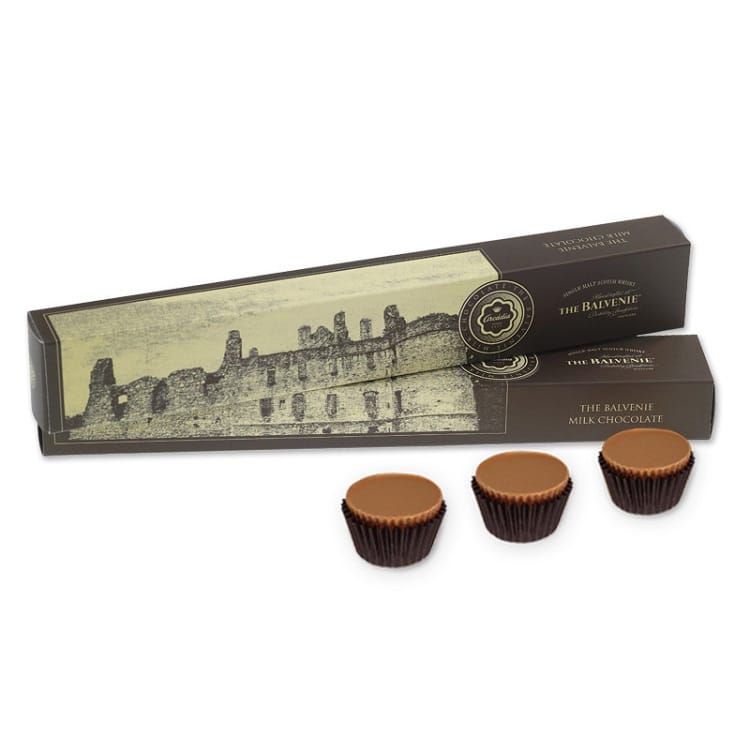 4. Handmade tile jewelry
Walking around the city of Porto and just about any other city in Portugal, you will notice the stunning Azulejos or Portuguese tiles decorating the city buildings.
From the streets to the people, you can now purchase stunning handcrafted jewelry that is inspired and designed with the famous azulejos.
The unique line of jewelry includes handmade bracelets, rings, necklaces, cuff links, and key chains, with the iconic Portuguese tiles, replicated from historic buildings such as a chapel in Sintra and the Church of St. Nicolas in Porto.
Take home a stunning piece of history with this Porto souvenir!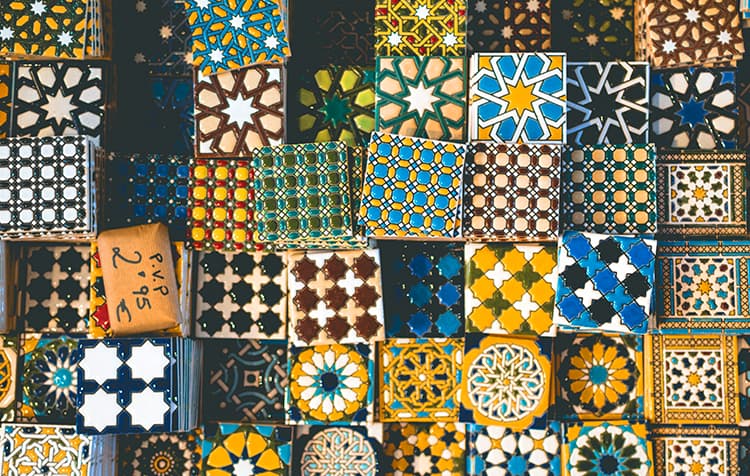 5. Cork jewelry
Portugal is the world's largest producer of cork. Not just used for sealing wine bottles though, you will also find the material being used for ec0-friendly souvenirs installs and markets around Portugal.
You can buy beautiful cork jewelry, purses wallets, hats, shoes, wine stoppers, ties, and more!
Since the material is very light, flexible and water-resistant, it has become very popular around the country.
Some items can be a bit pricey such as the bags and shoes, while the accessories and jewelry are on the cheaper side.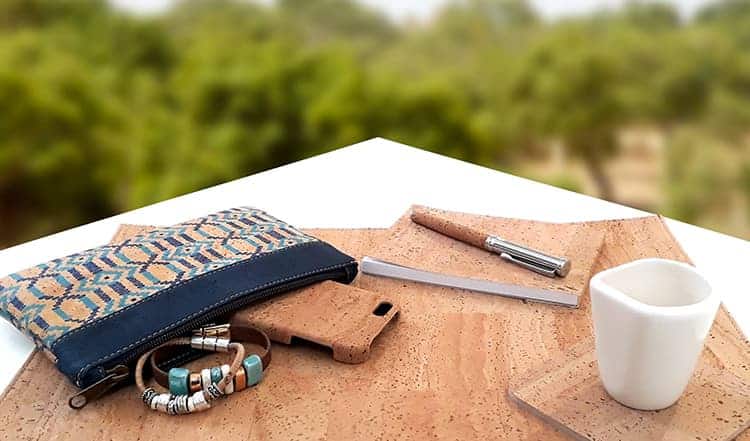 6. The rooster of Barcelos
The rooster of Barcelos is one of the national symbols of Portugal. It is also one of the most common souvenirs in Portugal. You can find it an almost any gift or souvenir shop in Porto and Portugal.
It is usually brightly colored in red and yellow and comes in ceramic form depicting the rooster or as prints on shirts and towels. You can also find fridge magnets,  bottle openers, and patches.
If you would like to know the story of the Rooster of Barcelos, check out this guide to Portuguese Traditions That Might Surprise You to Know!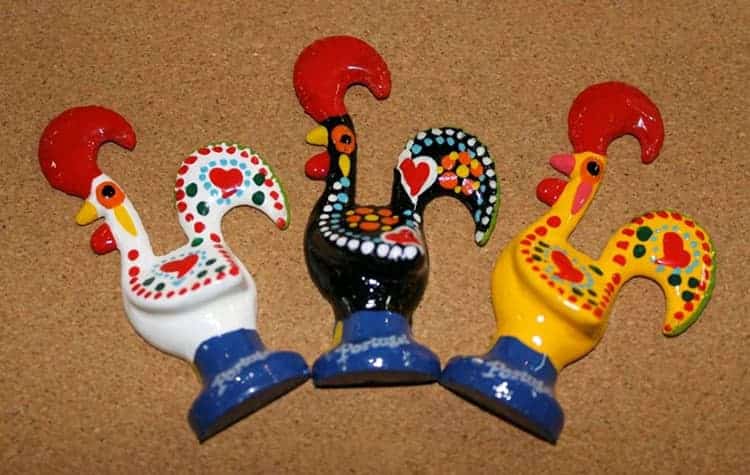 7. Artisanal soaps
Who doesn't love a beautifully scented soap in the bathroom? One of my favorite Porto souvenirs can be found inside Claus Porto, a beauty and fragrance house that is over 130 years old!
Inside your nose will be pleased to discover a range of luxury soaps, colognes, hand creams, and scented candles, all with Vintage inspiration.
The label specializes in hand-crafted soaps which are infused with fine fragrances drawing on ingredients from Portugal's countryside. The products are created with an artistic touch and are wrapped by hand in packaging that is beautifully illustrated with artwork.
8. Local handicrafts
Walk inside A Vida Portuguesa – Loja Clérigos and get lost in the store's magic. The antique gift store sells handicrafts that are locally produced in Portugal across multiple levels.
You can spend a decent amount of time here browsing over the various notebooks, porcelain statues, tea sets, signs, stationery, tote bags, soaps, candles and much more!
9. Canned sardines
Just like in Lisbon, you can also purchase canned sardines in Porto. The most famous concept store in Porto is Casa Oriental, which is a great place to buy these Porto souvenirs.
The historical store itself is decorated with thousands of colored sardine cans and a retro interior. It is very unique and a special way to purchase a box of sardines.
You can purchase boxes dedicated to every single year so could be a great gift idea for a birthday.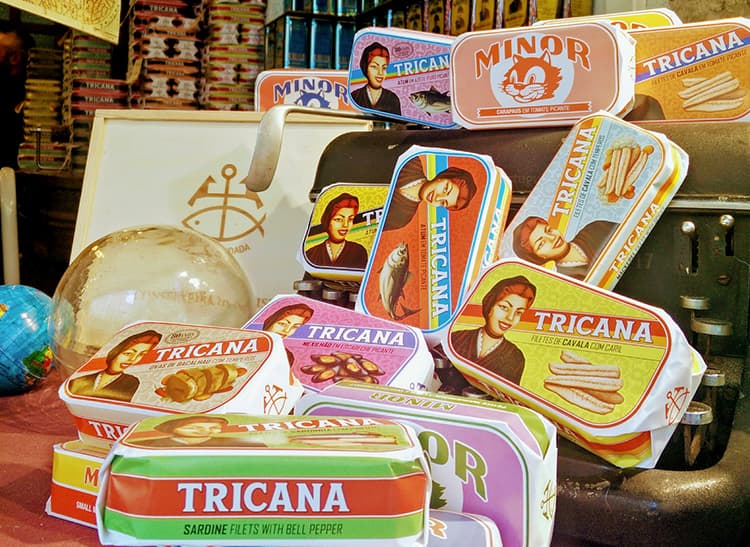 Read more about why the Portuguese love sardines so much with our guide to the Lisbon Sardine Festival!
10. Handmade Minho and Viana do Castelo embroidery
Nearby Porto is a small city called Viana do Castelo. The region is famous for the old tradition of hand-embroidered dress, linens, bedding, and even love letters.
The love letters, also known as "Lenços of Namorados do Minho", are one of the typical gifts from Viana do Castelo. Perfect for handcraft lovers, grandmas, or even your very own sweetheart, they are hand-embroidered handkerchiefs with a literal love letter sewed on.
You can buy these delicate souvenirs at most shops in Porto. Alternatively, if you are around in July to August, there are usually some excellent pieces available to buy at the annual national handicrafts fair in Vila do Conde, just north of Porto.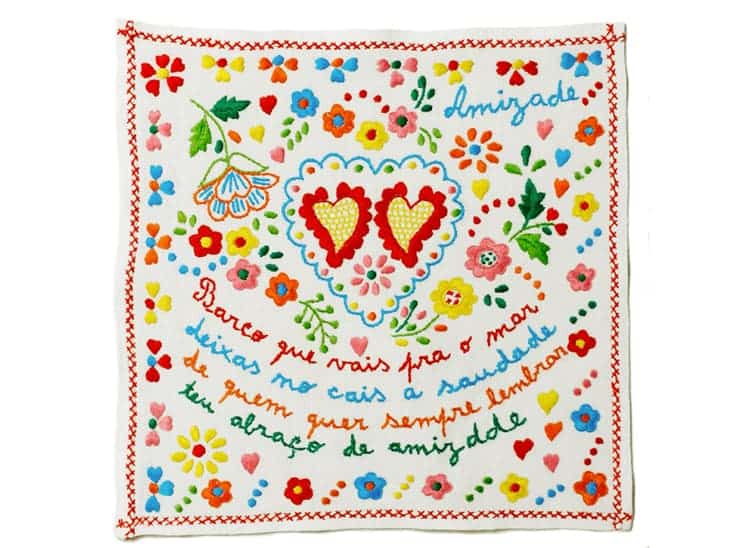 What about buying Porto souvenirs in the airports? Is it expensive?
If you are shopping for souvenirs in Porto at the end of your journey, then yes – you may end up spending more than if you were to purchase your gifts in the city center.
However, it is a small price to pay for the convenience of browsing everything in one place.
You will find less at the airport than in the center. However, you can find some souvenirs easily at the airport, such as bottled wine, embroidered goods, and cork jewelry.
We hope you use this list wisely and make more original purchases when selecting your Porto souvenirs!
Find out more about the best souvenirs in Portugal, subscribe to our newsletter.