If your looking for the perfect getaway Sortelha is the secluded spot whose charm has not been spoiled by the craziness of our modern lives.
Sortelha: an untouched paradise
Perched atop a hill, this tiny village is a magical place where rugged vegetation meets 13th-century architecture and a history that can be traced back to prehistoric times.
Learn everything there is to know about visiting Sortelha, one of Portugal's oldest and best-preserved villages.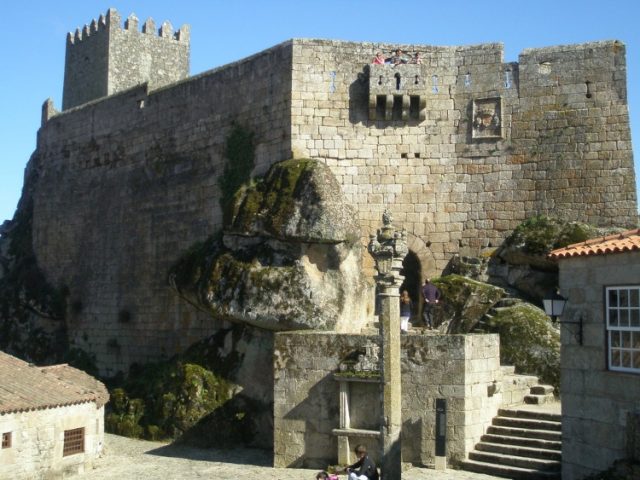 Where is Sortelha?
Located in Concelho do Sebugal in the Beira Alta province, Sortelha sits between the famous Serra da Estrela and the Reserva Natural da Serra da Malcata.
Best known for its beautifully preserved medieval castle and spectacular greenery, it is easy to see why tourists go crazy for Sortelha. Those looking to explore the mountains and valleys of the park while lodging in a charming, old-town setting should find exactly what they are looking for here.
Use this opportunity to visit Serra da Estrela. Check out top 10 things to do in Portugal's most famous mountains.
Weather in Sortelha
Thanks to its altitude and proximity to mountain ranges, the climate in Sortelha is characterized by both mild summers and winters.
The months of June through September have average highs ranging from 23°C to 28°C and average lows of 15°C to 18°C. The fall months have average highs of 17°C in October and around 12°C in November and December, and average lows ranging between 11°C and 6°C.
The temperature in the winter months stays between 10°C to 5°C from January through March, when it begins to warm up slightly. The highs rise slightly in April to about 13°C, and then slowly all the way to the low 20s in June.
July and August are dry months, whereas Sortelha experiences about seven days of rain per month throughout the rest of the year.
Want to find out more about Portugal and where to go? Subscribe to our newsletter for all the latest insider tips and advice.
Best time to visit Sortelha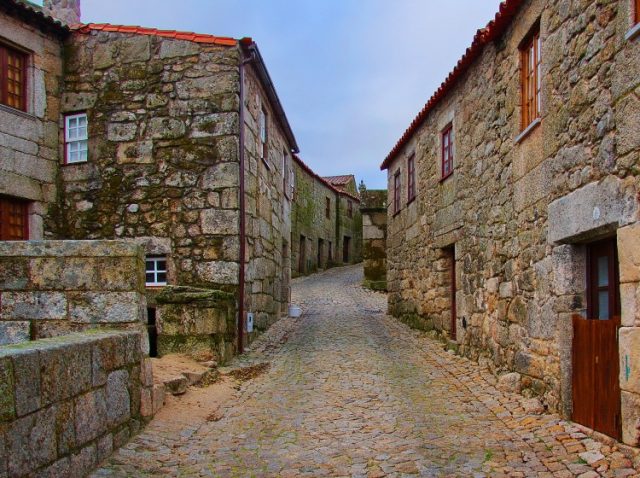 To best enjoy Sortelha's beautiful scenery and monuments, it is best to go at the end of the spring or early summer. That is when the temperatures are in the low- to mid-20s and chances of rain are lower.
Where to stay
O Cantinho Da Ana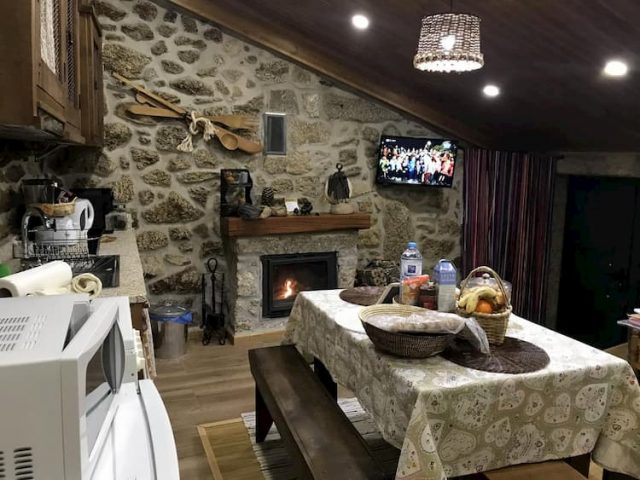 Located right in Sortelha, Cantinho da Ana features three rustic stonewall houses that have been renovated and can accommodate up to 10 guests.
Book your room here.
Palheiros do Castelo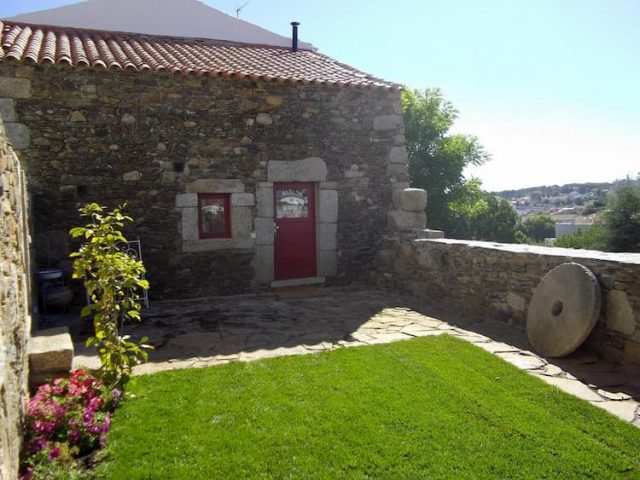 Located in Sabugal just 12 km (7.5 miles) from Sortelha, Palheiros do Castelo offers traditional chalets that feature a cosy fireplace. The spacious cottages are made of schist and granite, combining the new and the old.
Book your room here.
Quinta de Seves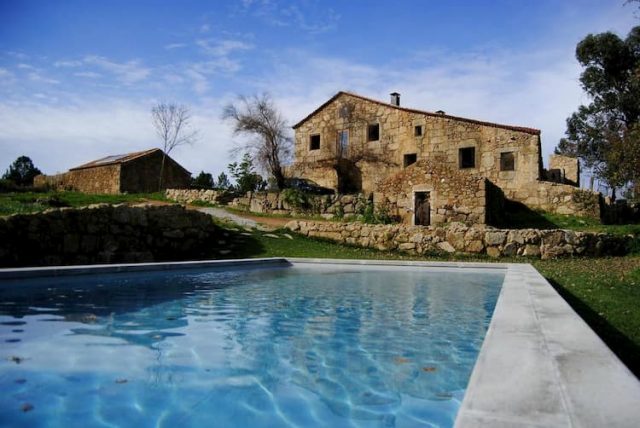 This century-old structure is located in nearby Covilhã, about 40 km (25 miles) from Sortelha. Located in the Serra da Estrela region, this hotel promises the silence of the mountains in a luxurious and comfortable setting.
Book your room here.
Refúgio no Campo
Refúgio no Campo offers simple but well-equipped rooms. This hotel is the perfect option for those looking for a traditional countryside accommodation for the whole family, as it offers children's activities.
Book your room here.
Hotel da Fábrica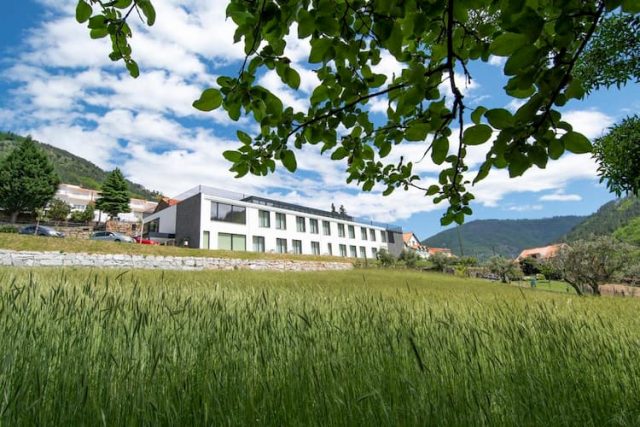 Hotel da Fábrica is the place to stay for a more modern experience. Located in the heart of Serra da Estrela about 28 km (17 miles) from Sortelha, the hotel faces the Vale Glaciar do Zêzere, one of the largest glacier valleys in Europe.
Book your room here.
SerraVale – House & Nature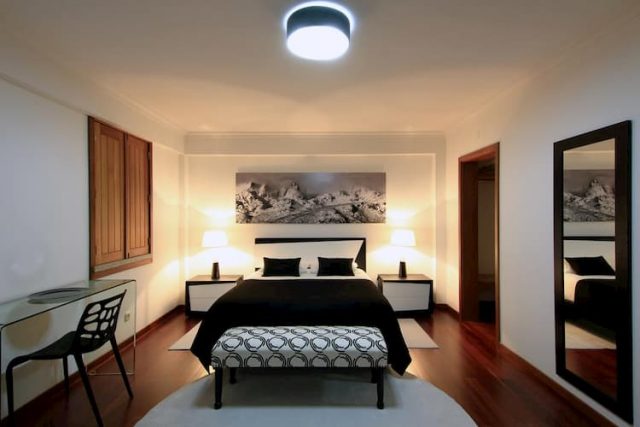 Located just 600 m (2,000 ft) from Manteigas Hot Springs, this rustic hotel features a beautiful garden and free WiFi. The facilities also include a lounge and a bar.
Book your room here.
What to see and do
Castle (Castelo de Sortelha)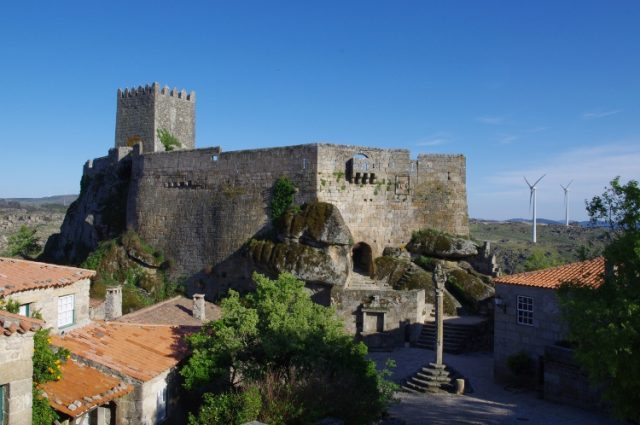 Located in the city centre, the castle is Sortelha's main attraction. The 13th-century structure dates back to the reign of King Sancho II, the successor of King Sancho, who repopulated the town in the 12th century.
Sortelha was then largely forgotten about until the 16th century when King Manuel I showed interest again.
Its site was likely the location of a pre-existing Castro which was Romanized during the Roman epoch.
The castle is there for you to explore freely, at your own risk. Choose a pair of comfortable shoes and climb up to the tower for breathtaking views of Sortelha and its surrounding fields and wind turbines.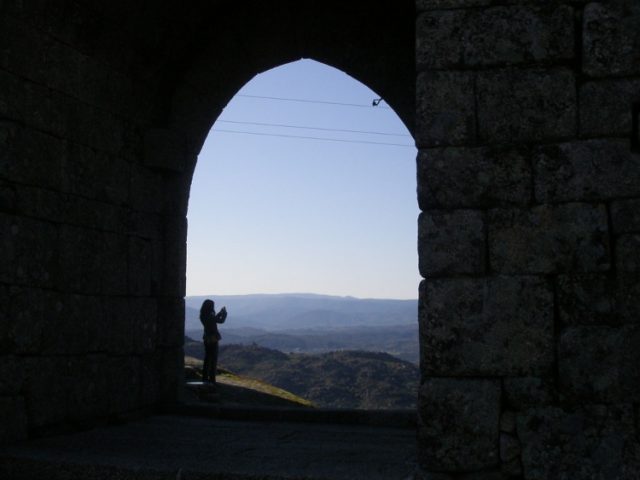 Historic Centre
The castle is located in the historic centre of Sortelha, which is more than worth a stroll. You will be greeted into the fortified village by a grand Gothic gate. A cobbled lane will take you up to the village, where you will find a Pelourinho (stone pillory) to the right of the remains of the castle. To the left of the Pelourinho, you will see a parish church.
Be sure to walk on the ramparts that surround Sortelha, but be beware of precarious stairways and big steps.
Old Lady's Head
Outside of the city gates, be on the lookout for the Old Lady's Head, a large boulder featuring a strong resemblance to a sharp-chinned old woman.
According to the legend, a Christian alcalde of the castle of Sortelha and his wife, a woman who practised witchcraft, had a beautiful young daughter who fell in love with an outsider. But that wasn't just it. Her beloved was also the leader of the Moors, who were about to surround the castle for takeover.
The two carried on a long-distance relationship, and one day decided to meet in person. This was a recipe for disaster. The young beauty's mother, the "old woman", followed her, only to find the young woman kissing the Moor. Overcome by anger, the old woman cast a spell upon the lovers, transforming them into two boulders.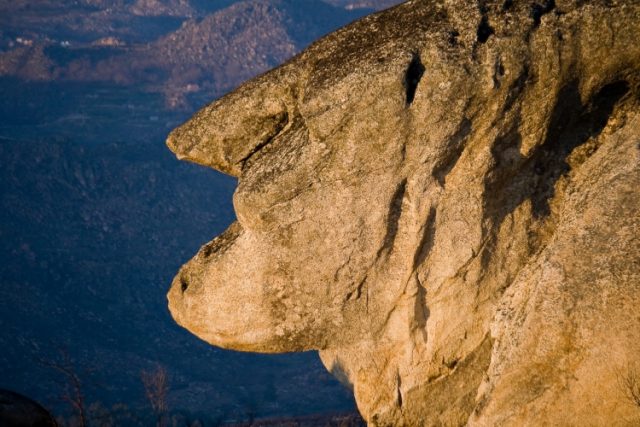 Medieval Hospital
Outside the gates of Sortelha, you can find an old hospital, where could have been a leper colony. To get there, take a left at the pillory. Follow the street past the parish church to the Porta Nova (New Gate). Behind the site and in front of the church, look for some anthropomorphic tombs carved from the rocks.
Medieval Fair
Every year in September, Concelho do Sebugal promotes a medieval fair within the walls of Sortelha. For a few days, this quiet little village bustles with life, featuring actors, music, traditional markets and food stalls. So if you want a taste of the ye olde days, this is the perfect time to visit Sortelha.
If you are into medieval fairs and festivals, be sure to check out our list of best middle aged-themed events in Portugal.
What to buy in Sortelha
Crafts
The local women of Sortelha have been using the local grass to weave baskets, hats and rugs for centuries. If you are lucky, you might catch the ladies in action in one of the village's shops. Even you don't catch them at work, you will still find their products available for purchase year-round.
Other products available for purchase include wool rugs, wooden sculptures, lace and crochet.
To learn a bit more about Portugal's traditional souvenirs, check out our article on the Portuguese rooster.
Jams and preserves
During weekends in November, visitors can enjoy activities and shows related to the month-long Mostra de doces e compotes (Jam and preserves show).
Even if you visit on a different month, you can still find jams and preserves available for purchase in Sortelha's shops.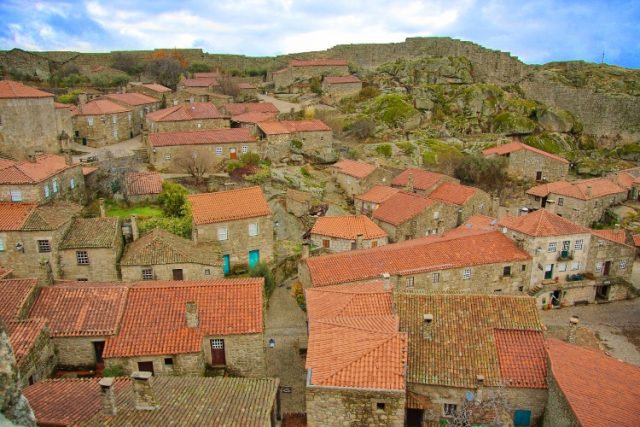 How much will you spend?
Expect to spend between €20 and €60 a day on accommodation. The food at one of the local restaurants (Dom Sancho, for example) ranges between €12 to €20 euros per dish.
Getting to Sortelha from Lisbon will set you back about €30 by bus, and up to €40 by train. You can also rent a car starting at about €20 per day.
Sortelha is a paradise for lovers of nature and history
If you are looking for a quiet spot to spend a day or two, look no further. Sortelha is definitely a worthwhile place to see, even if just for its historic value alone.
But it also worth stopping by for its rugged landscapes and proximity to Serra da Estrela and the Reserva Natural da Serra da Malcata. So pack your bags, put on your most comfortable shoes, and get exploring.
For another look into historic villages, consider visiting Montalegre. Check out our tips to visiting this magical corner of Gerês National Park.