Close to great surfing beaches and a beautiful nature reserve, Peniche in Portugal is a lovely coastal hideaway that offers proximity to nature's finest in addition to all the amenities you'd expect from a modern city.
Make your trip to Peniche unforgettable with our help.
Peniche
A working port, Peniche has a very laid back and 'lived-in' vibe compared to many of its beach-resort neighbours, making it a great place to relax and recharge with or without a surfboard.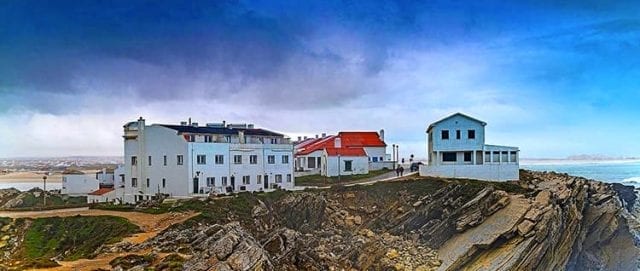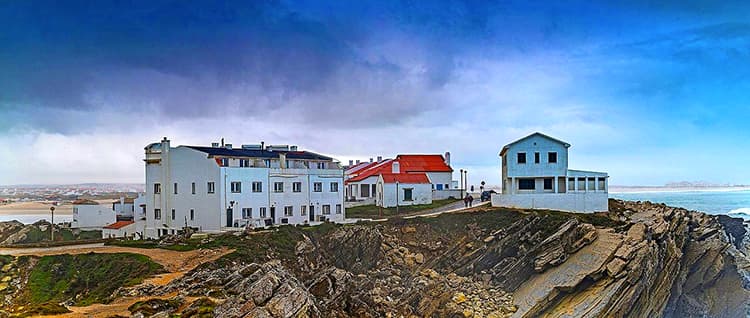 Geographically speaking, Peniche is located on the north coast of Lisbon and south of Porto, not far from other worthwhile sights like Óbidos, Sintra, and Fátima.
How to get to Peniche
From Lisbon, Rede Expressos buses depart from Sete Rios station, travel all week, Sunday and holidays included with a schedule that runs from 7.30am to 7.30pm or 10.00pm. The travel time is equal to 1.35 hours and you can usually expect to pay between €7 – €8.
From Porto, there is only one direct journey to Peniche a day and it takes 4 hours and 40 minutes. Currently, the bus leaves at 4.30pm arriving at 9.10pm and will cost you around €20.
Since you're planning on going to Peniche, why don't you visit Fátima, one of the world's most famous pilgrimage sites?
What to do in Peniche
Peniche is a magnet for surfers but there's so much more to Peniche. From the sandy beaches to historic monuments, there's something for everyone at this beach town.
Fortaleza de Peniche – Fort of Peniche
Built by King John III in 1557, this imposing cliff-top fortress is a must-see for anyone curious about history. Key to understanding Peniche's role in Portuguese development, this fort was further expanded in the 17th century and, at that time, was equipped with the latest anti-cannon architecture.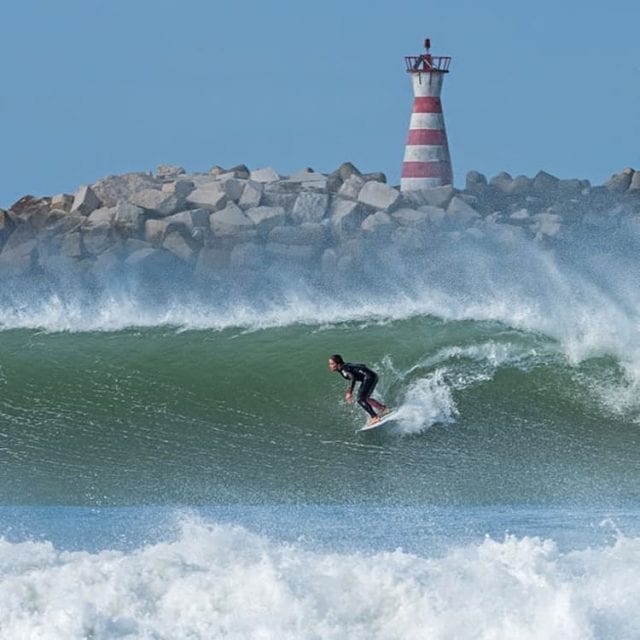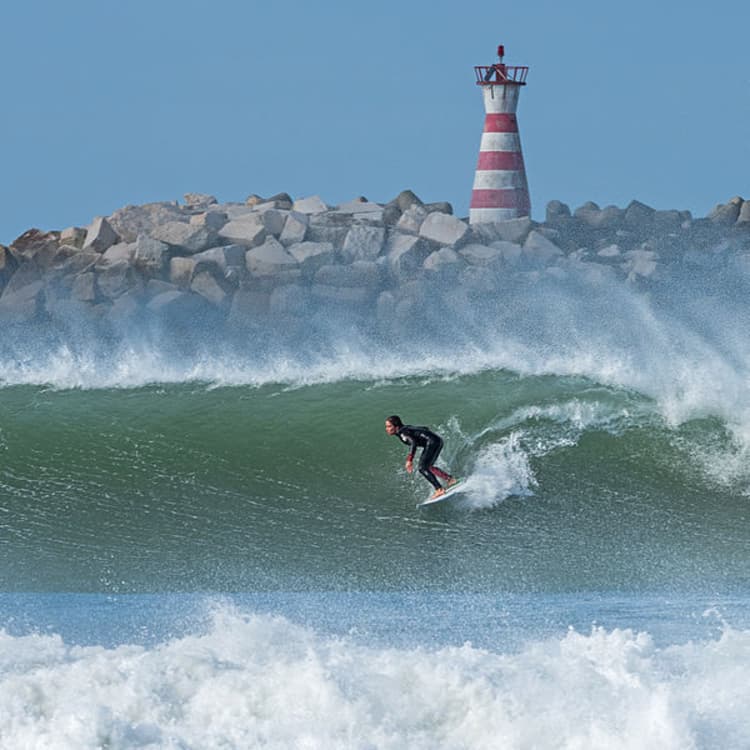 In use as a maritime defence until the end of the 19th century, it also took turns as both a prison for political opponents of the Estado Novo regime and shelter for refugees. It offers stunning views from the top and also contains Peniche's city museum.
Museu Municipal
Here in the museum is where you can really dive into the important role that Peniche played historically and better understand the various purposes the fort was made to serve.
The museum focuses a good deal on the time it was a political prison, under Salazar's dictatorship in the 20th century.
Eerily, some cells have been kept as they were, and there are accounts of covert anti-fascist activity in Portugal during this period. Definitely worth a visit to better understand Peniche and Portugal.
Berlengas Islands
Not to miss when visiting Peniche in Portugal, the Berlengas islands are just a short ferry ride from the harbour. These unique islets are a sanctuary for thousands of sea birds and were actually one of the world's first protected areas.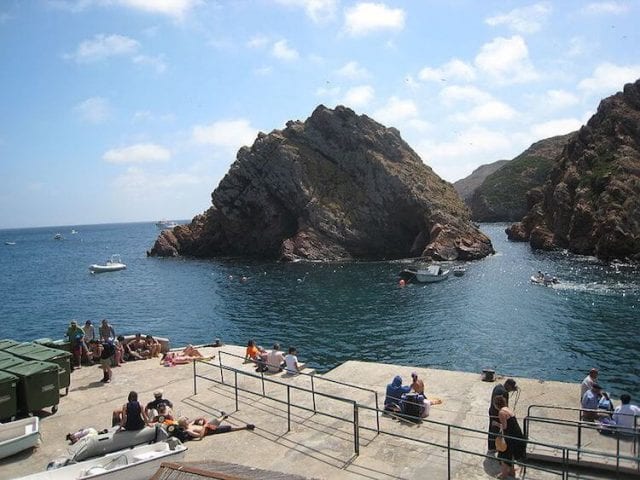 There are regular ferry crossing during the summer and you can also hire a different boat operator to suit your own plan or schedule.
Historic Churches
For those you love architecture, Peniche also won't disappoint. There are several beautiful old churches to discover around the city. For example, the Church of our Lady Conceição has an imposing bell tower and handsome old tiled roofs, while the Church of Misericórdia boasts a Pombaline façade and a beautiful clock tower.
Baleal
If you head northeast about 5km from Peniche, you'll discover the picturesque island-village of Baleal.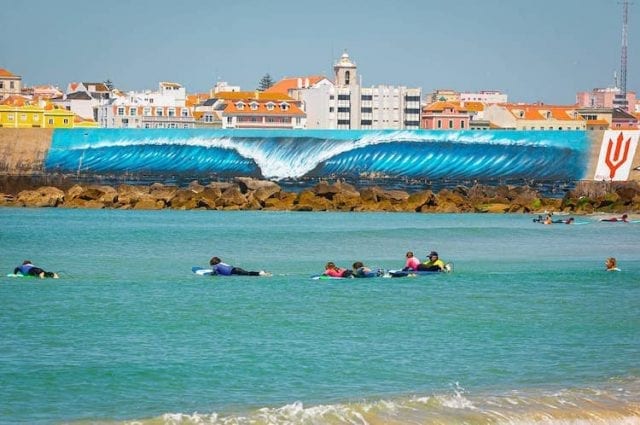 It is connected to the mainland by a causeway and offers beautiful sandy beaches with all the surfing opportunities your heart could desire.
The surf in Peniche
Speaking of surfing, it doesn't really get any better than Peniche in Portugal. It became famous in the world of surf thanks to the WSL (World Surf League) Championship Tour, but you don't need to be a pro to surf in Peniche.
In fact, there are many different spots to find different swell sizes, directions, and tides.
So regardless of the kind of surf experience you're looking for, you can likely find it in Peniche, where even during the biggest winter swells there are some protected spots where those newer to the sport can still get their feet wet.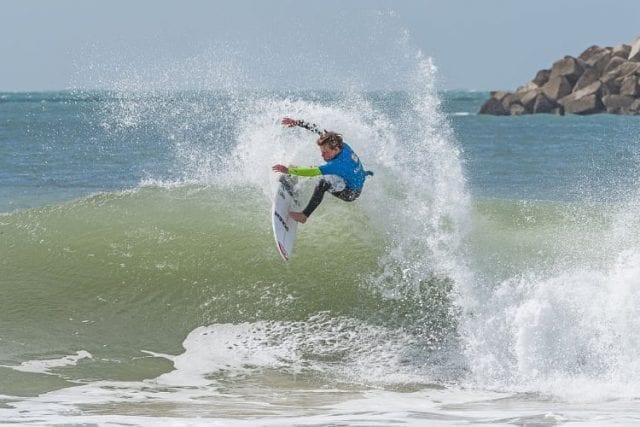 Prainha, Cantinho da Baía or Cova da Alfarroba are probably the best places for this kind of experience and are recommended for beginners.
If you've already got some experience under your belt and are looking for a bit more of a challenge, the stronger waves at Meio da Baia or a beach break at Molhe Leste are good options.
For those who are really experienced, the waves at Papôa, Consolação or the famous Supertubos beach (also known as Praia do Medão) are sure to give you the adrenaline rush you're after.
Thanks to all the options, you can surf pretty much every day of the year in Peniche and there are surf shops speckled liberally across the beaches where you can easily find a quality surf school or rent quality material for your free surfing adventure.
Restaurants in Peniche
Looking for a great place to eat in Peniche? Here are our suggestions.
Local cuisine: Restaurante & Cafetaria NAU
This is the place to go if you want honest, authentic Portuguese food, with no fuss and friendly service. Here you'll find a modest and clean interior, as you'd expect from a genuine local restaurant, and get to sample dishes of meat and seafood that have been passed down across the generations.
Seafood done right: Marisqueira Mirandum
If you're looking for top-quality seafood in Peniche and don't mind paying a bit more for it, this is your ticket. They truly have some of the best seafood I've ever eaten, in addition to a welcoming space and excellent service. From oysters to crab, to lobster, you won't be disappointed with the selection here.
Chill cafe vibes: Celeiro Café
When you just want a relaxed place to chill while in Peniche, this cosy café does the trick. Not to mention, they serve up huge portions of healthy food, have friendly service and really pleasant prices. You really can't go wrong here.
Hotels in Peniche Portugal
There are plenty of hotels to choose from in Peniche. We've selected some of your favourites. Check them out.
Cozy comfort: Mercearia D'Alegria B&B
A charming B&B set in a beautifully converted old grocery store, this place is friendly, enchanting and really good value. The light and pretty interiors feature artworks, plants, exposed beams and chic furniture. The generous breakfasts are a great way to start your day in Peniche and are served in the bright kitchen area or outside on the terrace.
All the amenities: MH Peniche
For the best of hotel living complete with indoor pool, sauna, hot tub, minibar and satellite TV, the MH Peniche probably offers the best value for your money.
They also have an onsite restaurant serving local dishes, as well as a standard bar. In fact, you might end up spending a lot of time at the hotel, which also provides a tennis court, a sun garden terrace, and a water park.
Budget-friendly beach living: Peniche Beach Hostel
One of the most economic stays in town, the Peniche Beach Hostel is also a great place to stay in you want to meet other travellers. A temporary home for a rotating cast of beach lovers from around the world.
You'll definitely have no trouble finding someone who shares your passion for the ocean, waves, water sports or just want to see Peniche and enjoy the Portuguese sun.
Is it worth going to Peniche?
As mentioned above, Peniche has great surf available all year, but if you're just looking to visit to soak up the sights and nature, spring and early fall are probably your best bet to get the most out of this playful coastal city.