Did someone say summer camp in Portugal?
Hell, yes!
Summer camps are a fun and important part of youth development. They let children and teenagers make new friends, develop new relationships, become more independent, and help establish a solid foundation for the rest of their lives.
Explore all the summer camps in Portugal in this guide – from international camps to soccer, English-language, surf, dance, and detox camps, we've listed it all!
Read more about what to do when travelling with kids in Portugal, here!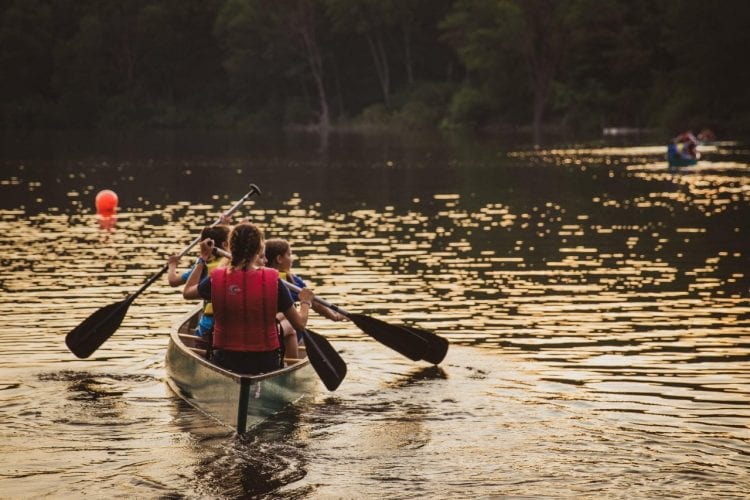 International Summer Camps in Portugal
My Camp (Cartaxo) – This camp has been in operation since 1992 and provides summer camps in Portugal for kids from 6 to 17. From water activities to excitement on land, there is something for everyone at My Camp. And because of their international focus, children will meet friends from all over the globe. Contact them to find out more about their prices: [email protected]
Pranima (Across Portugal) – Offering a variety of summer camps from day trips exploring Lisbon to spending summer on a farm or cycling up the Silver Coast. The camp is aimed at tenders between 13 and 18 years old and runs from July to August each year. Price available on request.
Village Camps (Santa Cruz) – A coastal resort for campers taking on a 4-week programme in July each year. Suitable for ages 10-17, and priced at €2.700.
Portugal Sport & Adventure (Central Portugal) – An all-inclusive summer camp for children and teenagers aged 6-17 years. Held from June to September each year for up to two weeks. Priced between €415 and €790 depending on duration.
Soccer Summer Camps in Portugal
Benfica Elite Training Soccer Camps (Lisbon) – An elite soccer camp program developed by Sport Lisboa e Benfica for boys and girls aged 13-8 that want to develop and improve their sporting performance. They run from June to July and are priced between €1.000-€1.500.
Football Escapes (Quinta do Lago, Algarve) – Open to children aged 5-15, the courses are left by ex-professional players. The courses run for a week in the months April to August. The price is €450.
Sporting CP Summer Camp (Lisbon) – Sporting CP Soccer Academy is a powerhouse for producing top Portuguese soccer stars, including Cristiano Ronaldo, Figo, Nani and many others. Players will have the opportunity to train with professional coaches over a weekend (July-August) of full board and coaching for €250.
Learn more about football in Portugal, with our ultimate guide here!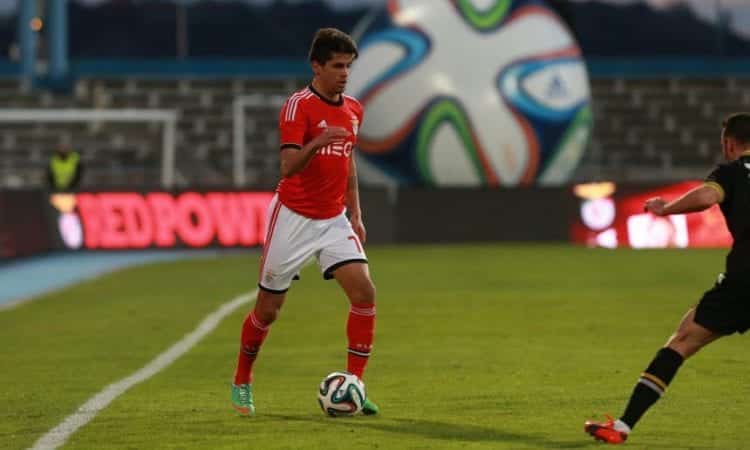 English Summer Camps in Portugal
British Council English Summer Course (Across Portugal) – Courses run from June through to September, and run Monday-Friday for one week for €220. You can reserve subsequent weeks following that too.
St Julian's Summer School (Carcavelos, Lisbon) – English language courses aimed at children aged 3-14 years old, of all English levels. The course runs for one month Monday to Friday 9 am – 5 pm.
Nobel International School Algarve Summer School (Algarve, Portugal) – Offers various programs for different age groups between 3-18 years. Campers receive 20-hours of classroom English per week as well as numerous other activities. Full board in seaside accommodation is included. Students also receive a final course certificate. The program runs from July to August, for 2-weeks, and costs between €240-€1000/week.
Discover more about schools in Portugal and where to enrol your child, with our guide to International Schools here!
Surf Summer Camps in Portugal
Nomad Surfers Teen Camp (Costa da Caparica, Lisbon) – Multi-national surf camp for teenagers aged between 12-18 years old. Situated on a long sandy beach, it is safe and perfect for all surf experience levels. The camp runs in July for 10 nights, and costs between €795 and €900 with full board.
Baleal Surf Camp (Baleal, Portugal) – A family-run surf camp near Peniche with consistent surf spots. They run different types of camps suited for families, friends, and more for all experience levels. There are various packages on offer, such as a 2-nights stay and one-day surf course; to a 14-nights stay in private accommodation, 10-days of courses and surf equipment for €1.201.
Dreamsea Surf Camp (Praia da Gale, midwest Portugal) – Team of professional, friendly and experienced instructors sharing their love for surfing. Depending on your choice to glamp or stay in a tent the price varies between €269 and €658.
Want to visit more surf beaches in Portugal? Check out our favourites here!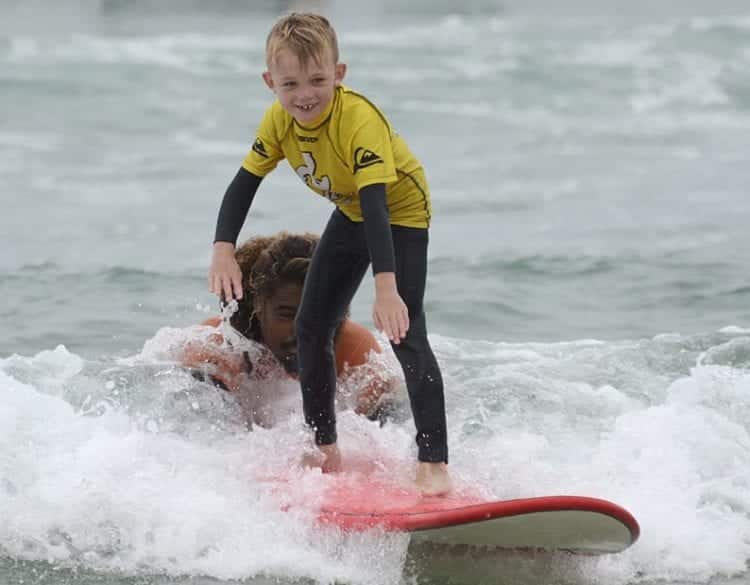 Dance Summer Camps in Portugal
Dance Summer Camp (Sintra) – For a weekend in July (26-28), this summer camp hosts a line-up of incredible dancers and choreographers. Price between €55 and €90 for the weekend.
Escola Superior de Danca (Lisbon) – For 3 intensive works in July, this school offers master classes in classical dance, traditional and historical dances, choreography, and improvisation. The course is suitable for intermediate/advanced levels and costs €550 for citizens and €1.000 for non-EU citizens.
Summer Intensive at A-dos-Cunhados (Torres Vedras) – A series of summer workshops full of dance, energy, and good vibrations happening in July and August. The workshops run for either 1, 2 or 3 weeks with optional camping and meal expenses on offer. The camp is priced between €315 and €615.
Detox Summer Camps in Portugal
Prestige Boot Camp (Algarve) – A beachfront villa retreat, with choice of a juice detox or boot camp program. The location has a swimming pool and 5-star spa. The retreat runs all year-round, prices starting from €1.020 for 7 days.
Longevity Cegonha County Club (Vilamoura, Algarve) – An affordable wellness and spa hotel with countryside charm in the middle of the Algarve. Guests can enjoy a range of daily mind and body group activities as well as pamper treatments. Prices start at €200/night.
Moinhos Velhos (Algarve) – Tucked in a nature reserve, guests can detox and sleep amongst the stars and hills of the Algarve. There are many types of programs on offer here from juice fasting to yoga and meditation, weightless, and more. You can visit from June through to December, for 7 to 10 days, priced between €1.150 and €2.450.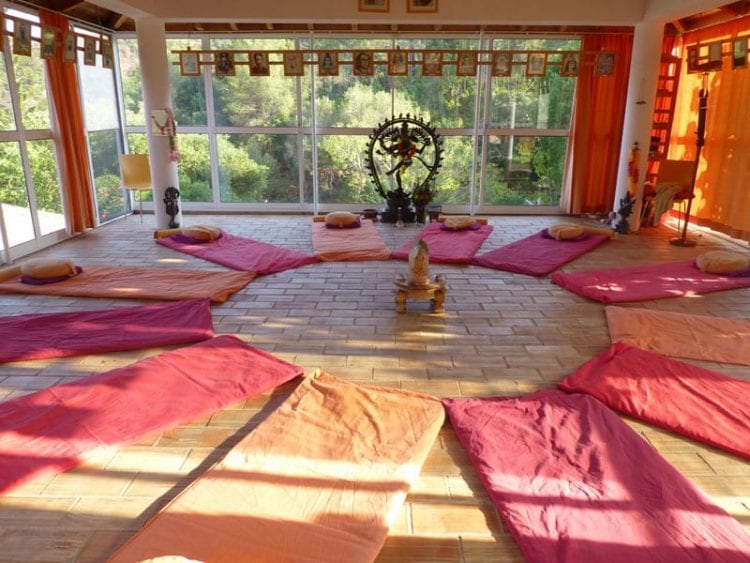 Want to know more about Portugal? Read this ultimate guide before your visit!