Going around with bags or suitcases after you have checked out of your Airbnb or hotel can be tiring as well as deny you enjoying the last moments of your vacation or holiday.
However, this doesn't need to be the case, as there are many luggage storing facilities, especially in Lisbon and Porto.
In this article, we will talk about how to store your luggage in Portugal (Lisbon, Porto and the Algarve). Although, in the Algarve, the options for luggage storage are still far and between.
How to Store Your Luggage Storage in Portugal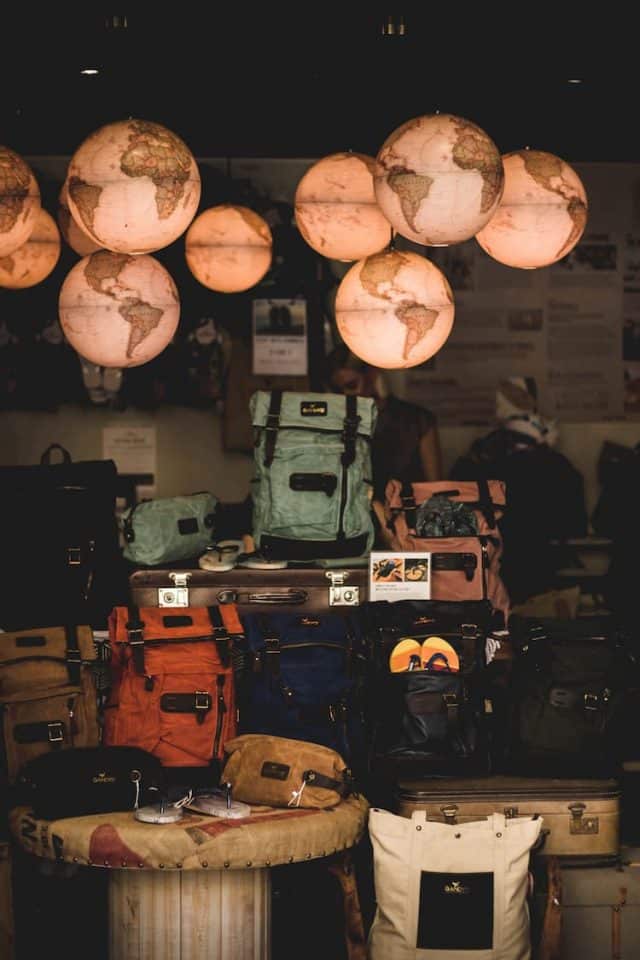 There has been a steady increase in the number of companies that find luggage storage facilities for travellers who need to store their bags while they explore the city.
These apps or websites work like Uber or Airbnb. They show you storage facilities around and in most cases, you can complete the transactions on the app/website with your credit card or PayPal.
Afterward, you will receive directions to the facility where you will store your belongings. Below are some apps and websites that have extensive coverage in Lisbon, Porto and the Algarve.
Stasher
Stasher has a presence in over 200 cities and partners with local hotels, cafes and businesses that provide luggage storing services. With stasher, it costs €5 to store a bag per day, and €5 for an additional day. It is also easy to use.
Firstly, use the map to pick the location that best suits your needs and then book online to receive a confirmation code. Afterward, head to the luggage storage facility you have selected.
Bagbnb
This also works like Stasher. Bagbnb provides you with a network of shops and hotels around you where you can store your luggage. The process is also done entirely online and after your payment has been processed you will receive all the information you will need to contact the luggage storage facility. It also costs €5 per day to store any size of luggage.
Some other companies that provide similar service to the ones mentioned above are Luggage Keeper.  and NannyBag.
NOTE: Always pay attention to the working hours of the luggage storage facility you decide to store your bags at.
Looking for a private transfer from Lisbon airport to your hotel? Book it here. And if you're visiting Porto, here's where you can book your private transfer.
Luggage Storage in Lisbon
Lisbon Oceanarium
At the Lisbon Oceanarium, which is only a ten minutes' drive to the Lisbon airport you can store your luggage in coin-operated storage units. The luggage storage is located on the ground floor of the oceanarium. Also, after taking your bags you get your coins back.
Address: Esplanada Dom Carlos I s/nº, 1990-005 Lisboa
Oriente Bus Station
Oriente Bus Station is one of the major terminals in Lisbon for both trains and buses and it also has a luggage storage facility within the station. The lockers are coin-operated luggage lockers and you can use the storage for up to 24 hours.
Address: Av. Dom João II, 1900-233 Lisboa
Vasco da Gama Shopping Centre
Situated near Oriente station, you can also store your belongings in the shopping mall's cloakroom. To store your things here, you need to go to the reception desk which is on the 1st floor. You will need to show your ID to check in your luggage after which, you will be given an invoice that you must present when you want to pick up the bags.
Address: Av. Dom João II 40, 1990-094 Lisboa
Get same-day delivery from the airport to the hotel with this luggage delivery service.
Luggage storage in Porto
The Cloakroom
This luggage storage facility situated in Porto offers a wide range of services related to luggage storing and more. They offer daily storage and long-term storage option as well as a monthly storage contract. See here for the pricing.
Spot Luggage & Lounge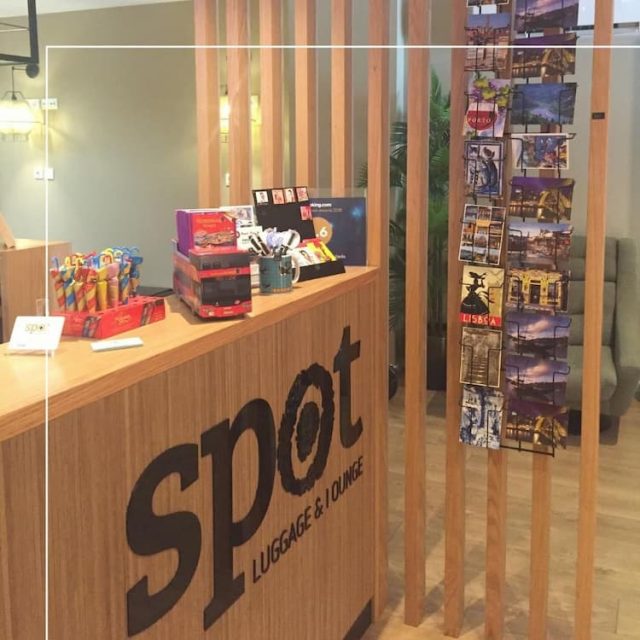 Situated in Porto city centre opposite Trindade Metro Station, Spot Luggage & Lounge is also a good choice for you to store your belongings while you explore the city. Also, as the name implies, there is a lounge where you can relax after you store your bags.
Address: Rua de Camões, 33 4000-144 Porto
Laundry & Lockers Oporto
From the name you can tell exactly what service this place provides. Here, you can do your laundry as well as store your luggage. You will also have access to high-speed internet.
Address: Rua do Bonjardim, Nº 386, Porto
No need to carry heavy luggage around Porto with this service from Get Your Guide.
Luggage Storage in Faro
Luggage Storage Faro
This is a luggage storage service located close to downtown Faro.
Address: Av. da República nº 124 B, 8000-078 Faro
Luggage Storage at Porto Airport
In the Porto airport, there are two storage options, one on the ground floor which is a baggage locker area while the other one on the 3rd floor is a baggage deposit area.
The Baggage Deposit area is open between 4:00 to 23:00 and you can store items like bicycles, surfboards, several bags and other bulky items. It costs €2.41 for an item weighing 10 kg or less, €3.67 for items that weigh between 10 to 30 kg while bags that weigh more than 30 kg costs €7.27 per day.
Also, bear in mind that if you lose the deposit receipt you will have to pay €10.15.
The Baggage Locker situated on the ground floor of the Porto airport is open 24/7. It is more suited for people with short layovers and small bags. The rates are charged for a 4-hour period by the dimension of the bag. Here are the specifications 351 x 457 x 855mm: €1.50, 351 x 945 x 855mm: €2.00, 525 x 945 x 855mm and 212 x 1925 x 555: €2.50.
If you lose your deposit receipt you will have to pay €20.65.
Luggage Storage at Lisbon Airport
If you wish to store your luggage in Lisbon Airport you can. There is a left baggage facility located next to the P2 car park which is open 24/7.
Cost of storage is charged per day, depending on the weight of the bag. It costs €2.90 for an item weighing 10kg or less, €4.30 for up to 30kg and €8.60 for items over 30kg. This is an ideal option for travellers with short layovers or transit period.
Luggage Storage at Faro Airport
The luggage storage area in Faro airport is located near Car Park P5, outside the terminal. The minimum payment is for a 4-hour period and charged according to the dimensions of the bag. Small bags cost €1.50 while Medium-sized bags cost €2.50 for the first 4 hours. All additional payments are made at the time of collection.
Luggage Storage at Lisbon train Stations
Here's where you can find them:
Santa Apolónia
Rossio
Sete Rios
Cais do Sodré
and Oriente Station
Luggage Storage at Porto Train Station
In Porto, there are luggage storage facilities at:
São Bento and
Campanhã train stations.
São Bento train station is situated in downtown Porto while Campanhã is located on the outskirts of Porto. They are both coin-operated lockers and you can store various sizes of bags in the lockers.
Why Storing Your Luggage is a Good Option?
Storing your luggage is relatively inexpensive. There are many luggage storage facilities around the city centre where you can drop and pick up your belongings on your way to the airport or the bus station.
It also saves the stress of carrying your luggage around after you have checked out of your Airbnb or hotel.
Is it safe?
Yes, it is safe. But it is advisable not to store extremely valuable items as some luggage storage companies only provide limited insurance to cover damages or theft.