The festive season is upon us, and Christmas markets in Portugal are one of the highlights of the year.
With Portugal being a warmer European country, it might not be the first place that springs to mind for Christmas markets. Ah, but it should. This guide will show you that Portugal certainly doesn't fall short on festive spirit.
Christmas Markets in Portugal
In fact, Portuguese Christmas markets are plentiful and oodles of fun, rich in unique tradition and pleasant quirks. They're just waiting for you to find them! So, let's talk about where to get a hot spiced wine and traditional Portuguese Christmas treats.
The traditional Christmas markets in Portugal
Who doesn't love the warm, fuzzy feeling of a good, old-fashioned Christmas market? Even the Scrooges among us will find something on this list that's right up their alley.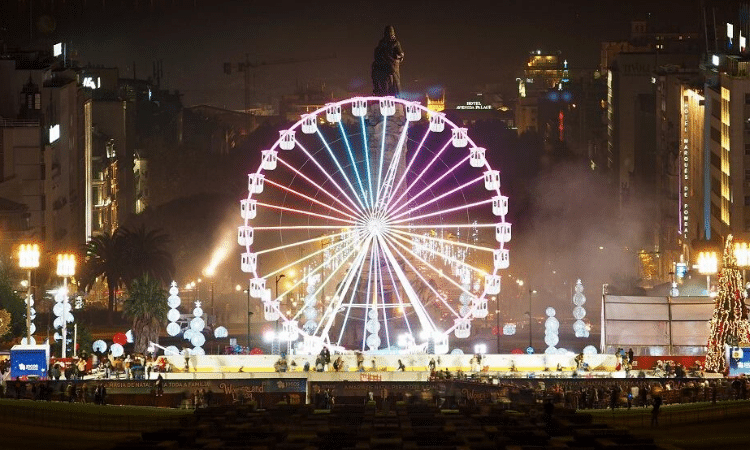 Wonderland Lisboa
Located in the beautiful park of Eduardo VII is the Portuguese take on London's Winter Wonderland.
This is a one-stop shop for Christmas cheer in Lisbon. Rather less overwhelming than the gargantuan in London, this market has 57 wooden cabins, where you'll find delectable snack-vendors, small production artisans, and clothing retailers for the whole of December.
Got a sweet tooth? If you have never tried filhós, a Portuguese specialty prepared at Christmastime, now is your chance. Filhós are flat donuts, deep-fried and coated in cinnamon and sugar — and they're completely addictive.
And after filling up on filhós, you can race around the ice rink or catch a stunning view of the city on the Ferris wheel.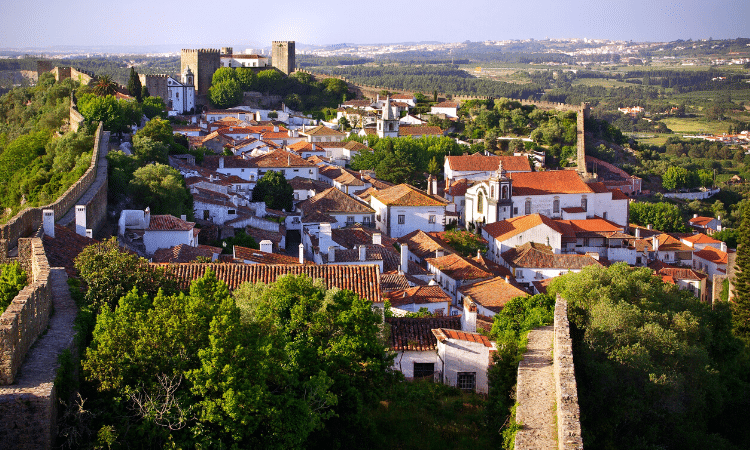 Óbidos Vila Natal
A short, one-hour journey north of Lisbon is Óbidos, and from Nov. 29 to Jan. 5, you will see the town transform into a Christmas paradise. The event is not short on activities to participate in, including Christmas walks, shows, and choral concerts.
Definitely do not miss the ice rink situated under the town's picturesque medieval castle.
Then make your way to the main square, adorned with snow-covered Christmas trees. What's more, there's not only a sled ramp but also a ski ramp to cavort down. Indulge your inner kid at this one.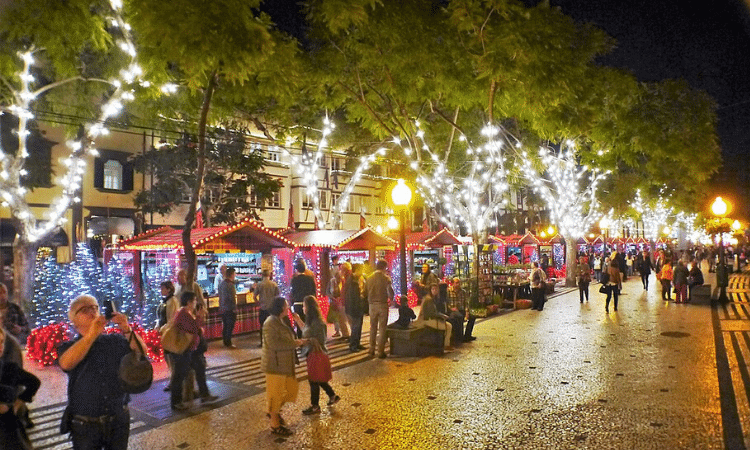 Rossio Mercado de Natal
The Christmas stalls descend on Rossio Square in Lisbon in early December, and the market is a hotspot for tourists and locals alike, thanks to the markets that pop up there year-round.
From late November on, you can expect to find festive snacks and drinks, as well as gifts and trinkets. There is even an opportunity to have your photo taken with Santa. Greeting cards, anyone?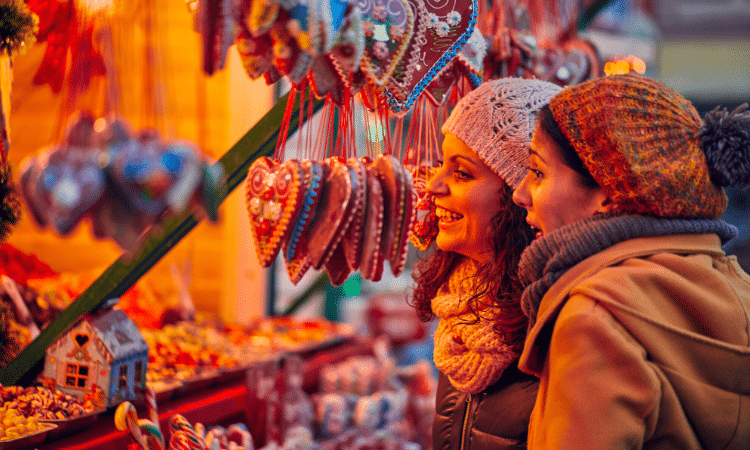 Vila Vita, Algarve
Every country has to have a true-to-form, German-style Christmas market, right? Head down to the Vila Vita resort in Algarve for the full biergarten experience.
Think glühwein, lebkuchen, and all things merry. This resort is also surrounding by breathtaking scenery and is situated right on the beach. Not exactly Lapland, but there are still reindeer present.
This year, the luxury resort opens the doors to its Christmas beer garden from Dec. 20 to 22. They also have a set menu available for Christmas lunch on Dec. 25, too.
Porto Christmas Village
If you are in Porto for the festive period, whiling away a few hours with friends over a glass of wine in the Christmas village will surely fill you with merriment. There's an oversized Christmas tree in case you can't fit one at home and plenty of deco, local products and snacks. An ideal place to delight young children too.
From Nov. 24 this year at the Alfandega (customs union) in Porto you will find the Christmas village taking over. And in case the weather isn't behaving, this market conveniently takes place inside.
The "hipster" alternative markets
If you're looking for something different from the typical Christmas market this year, and a Ferris wheel is not on your agenda then check out these alternative spots: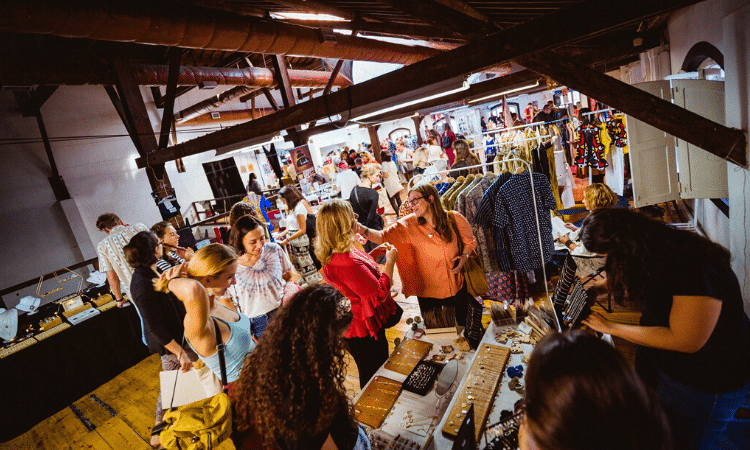 Anjos 70 Art and Flea Market
Taking place on the first weekend of every month, the hip cultural association in Anjos, Lisbon hosts an art and flea market.
If want to find unique and alternative gifts, although this market is not glittering with Christmas deco, it's the place to be! The market boasts more than 100 small retailers from all over Portugal, home to independent artists and shopkeepers. Expect to find cute handmade earrings, vintage vinyl, and funky prints for the walls.
Natalis
The Natalis market takes place Dec. 4 through 8 this year, at Feira Internacional de Lisboa in Parque das Nações.
It's a great Christmas event for families and includes a Santa Market, Sustainability Market, Play Market, Chocolate Market, and Gastronomy Space. This Christmas market is particularly interesting because in addition to the usual festivities, it also offers workshops, ranging from cooking classes to crochet workshops.
There's still time to find the perfect gifts
Most of Portugal's Christmas markets are open now. That means you want to stop by one — or many — as soon as possible. Make a plan to go with friends, whether it's part of a leisurely vacation day or a visit after work.
It's worth it to see the local handcrafts, and easy to find unique gifts for your loved ones (or yourself)!