Mirandela is a very ancient city with a vast architectural, historical and religious heritage. It is also famous for its cuisine especially the Alheira de Mirandela.
Archaeological evidence also suggests that human settlements in the area date as far as back as prehistoric times especially during the Roman occupation of the area. As such, there are many vestiges and various megalithic monuments here.
Mirandela also plays host to the European Jetski Championship which is held in the summer of every year in the Túa river.
In addition to its historical heritage and local gastronomy, Mirandela is also a place of natural beauty as it is part of the Túa Valley Regional Natural Park.
Mentioned above are some of the reasons why you should visit. To know more, read on to discover Mirandela.
In this article, you will discover the places to visit and the best things to do in Mirandela as well as local gastronomy you must not miss out on.
Where is it located?
Mirandela is a small city in North-eastern Portugal in the district of Bragança along the banks of the Túa river in the Trás-os-Montes region of Portugal.
Weather in Mirandela
The weather condition in Mirandela is like the weather condition in Bragança.
In winter, there is a lot of rainfall, while the weather in the summer is usually pleasant with average temperatures between 20°C (68°F) and 25°C (77°F).
On average, the warmest month is July while the coldest month is January.
Overall, the best time to visit Mirandela and enjoy a good experience for outdoor activities is between May and September.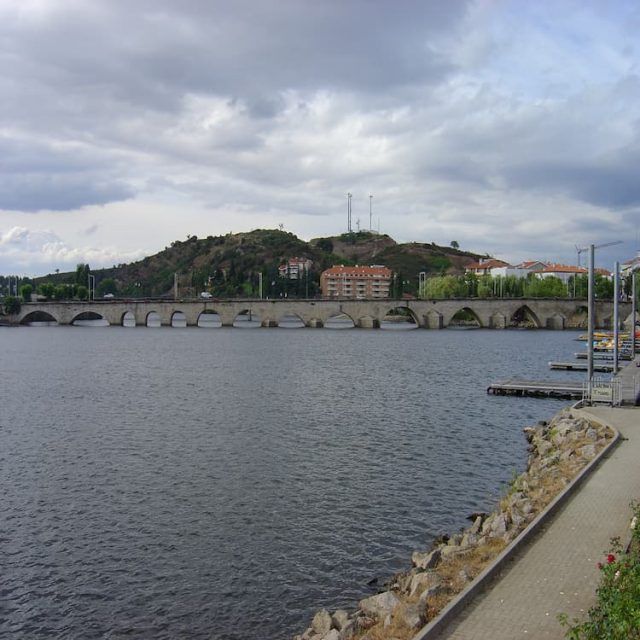 How to get there from Porto
By Bus
This is the cheapest way to go to Mirandela from Porto and takes about two hours. You can either go with Rodonorte or Rede Expressos. Rodonorte operates a bus from Porto to Mirandela 5 times a day while Rede Expressos also services this route 4 times a day.
By car
Driving to Mirandela from Porto takes about one hour and thirty minutes via the A4 motorway (this route has tolls). Please click here for driving directions.
See also Car Rentals in Portugal: Expert Advice to Save You Time and Money to help you with car rental in Portugal 
By Train
Unfortunately, there is no train service from Porto to Mirandela.
Best Things to Do and See in Mirandela
Mirandela, although small, has a lot of attractions and activities to do. Here are our favourite things to do and see in this city.
Palace of Távoras
Built-in the 18th century and situated in the Praça do Municipio square, it features exquisite architecture and a beautiful façade.
It is currently used as the municipality hall and is surrounded by beautiful gardens filled with lovely flowers and water fountains. From the palace, you can also get nice views of the Túa River and the old city bridge.
Olive and Olive Oil Museum
You might have heard about the Portuguese olive oil or probably not. However, if you have never heard about it, you should know it is one of the best in the world. The Olive Oil Museum in Mirandela gives an interesting history of Olive oil and its production over the centuries.
Igreja da Misericórdia de Mirandela
Situated in the centre of Mirandela, the Misericordia Church features a mannerist architectural style as it was built between the 16th to 17th century. Inside the church, you will also see an altarpiece made of gilded wood with a baroque style.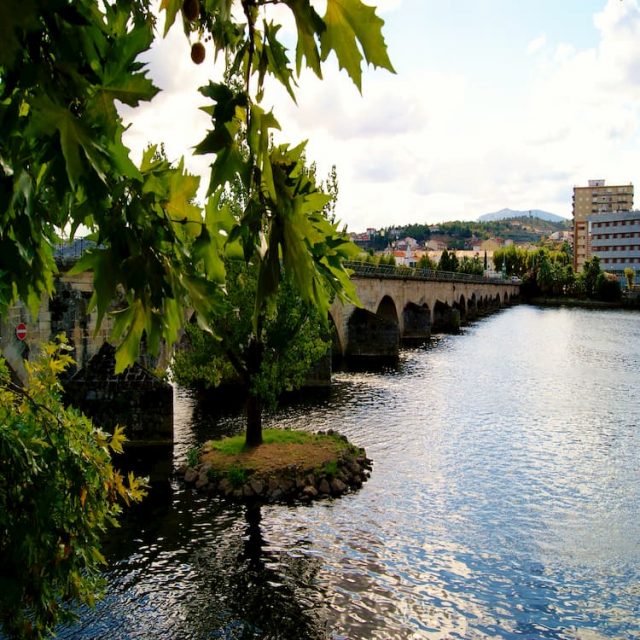 Ponte Velha Sobre o Rio Tua (The Bridge over the Túa River)
The construction of this medieval bridge dates to the sixteenth century. It connects the town to the old city on the left bank of the river. It is also classified as a national monument.
Tourist train (Comboio Turístico de Mirandela)
The tourist train ride in Mirandela takes you through the significant places in the city while you enjoy the scenery of the town. The ride starts from Rua da República and goes to Ponte Velha. It is also possible for you to create your own train route depending on what you would like to see.
However, you should know this tourist train ride is mostly available during the summer. It is also available on request during the low season if the weather conditions are good.
Go Hiking
There are a few approved walking trails in Mirandela, some of which are PR1 Tua Trail, PR2 Vale de Lobo Trail and a few more. To see other trails, click here.
Parque Natural Regional do Vale do Túa
Situated between the districts of Braganca and Vila Real and the Mirandela municipality, the natural park spans over 25,000 hectares. It was created in 2013 to protect the biodiversity of this area as well as to promote nature tourism.
Here you will see several species of birds and rare animals as well as enjoy incredible natural beauty and scenery.
This might also interest you: Explore Montesinho, One Of The Best Natural Parks in Portugal
Join in the Festivities
Between July 25 and the first Sunday in August of every year in Mirandela, the city celebrates the Festivals of the City and Our Lady of Amparo.
It is a tradition that dates to the late 18th century. The festivity involves a solemn mass, various musical shows, a night of drums and a night of fireworks.
However, the highlight of the event is the procession in honour of Nossa Senhora do Amparo.
Go swimming in the river beaches
You can go swimming or relax in the river beaches. There are a few of them. The one closest to the town is Dr José Gama Park River Beach. Others include Fluvial Beach of Maravilha, Quintas River Beach and Juncal Valley River Beach.
Hotels in Mirandela
There are a few hotels in Mirandela you can choose from. Keep reading if you want to know our top selection.
Hotel Jorge V
This is an inexpensive hotel centrally located in Mirandela and about a 20 minutes' walk from the Medieval bridge. It is also surrounded by nice restaurants and the municipal market. The average price per night is €46. Book here.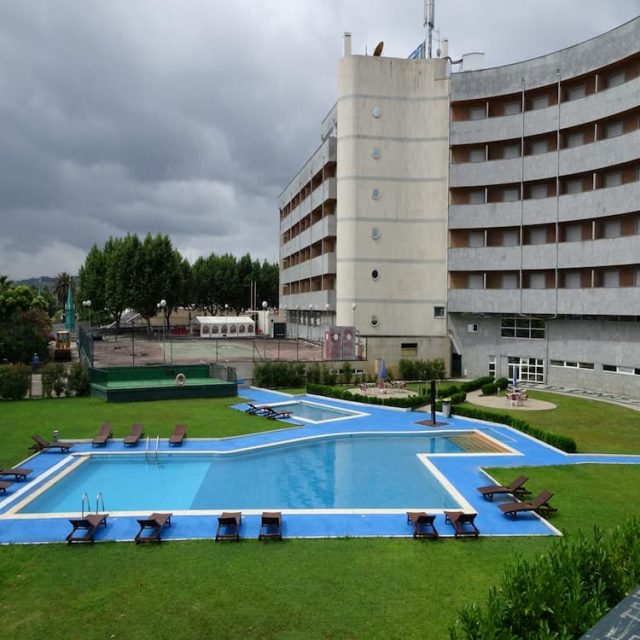 Grande Hotel Dom Dinis
Nicely situated in the heart of the town and overlooking the Túa River, this hotel is a good base to explore the town from. The average price per night is €52. Book here.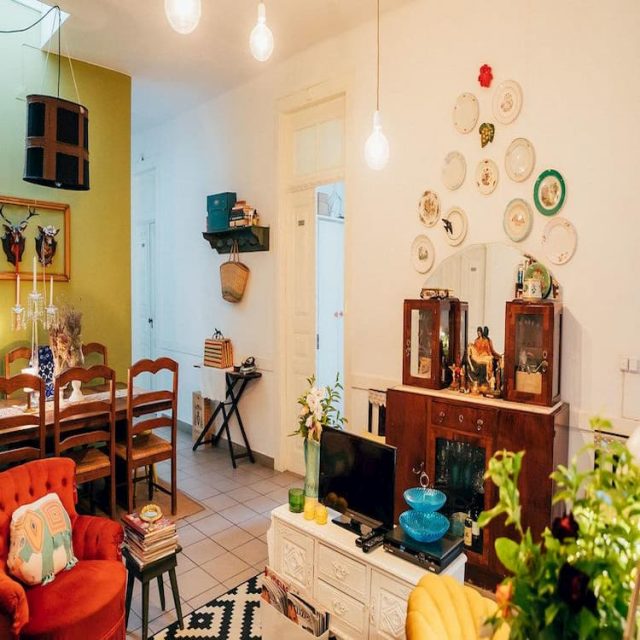 Dona Fina Guest House
Located near the Mirandela Medieval Bridge and moderately priced. This is also a good accommodation option in Mirandela. The average price per night is €45. Book here.
Casal da Porta – Quinta da Porta
Situated about 5km from Mirandela, this hotel offers a calm and quiet surrounding. It also features a garden, a terrace and a bar. The average price per night is €59. Book here.
Best restaurants in Mirandela
A dish you must try when you visit Mirandela is Alheira de Mirandela; it is a traditional smoked sausage made with meat and bread and fried with olive oil.
Quick History about Alheira
It was invented by the Jews during the period of Inquisition in Portugal. The Jews that remained in the rural area like Mirandela during this period began to make sausages from other meats since their religion did not permit them to eat pork.
They did this to avoid attracting the attention of the Portuguese Inquisition and over time it has become part of the  Portuguese cuisine.
Restaurants to try out this local cuisine are;
Restaurante A Adega
This is a great restaurant to try out the local cuisine and authentic Portuguese regional food as well as enjoy good wine.
Address: Avenida 25 de Abril 866, Mirandela 5370-202, Portugal
Flor de Sal Restaurante
Situated by the Túa riverbank, this restaurant offers great views. You can also enjoy the typical Alheira de Mirandela here and a few other Portuguese dishes.
Address: Avenida Doutor Jose Gama, Mirandela 5370-607, Portugal
Restaurante o Gres
This is also another restaurant to try out traditional cuisine. They also have good local wine here.
Address: Av. Nossa Senhora do Amparo, 5370-210 Mirandela
Restaurante Maria Rita
This is a traditional Portuguese restaurant situated in the quaint village of Romeu. Here you can eat typical Portuguese dishes and drink some good wine like the Quinta do Romeu Branco Especial.
Address: Rua da Capela | Jerusalem de Romeu, Mirandela 5370-620, Portugal
Restaurante Rei D'Orelhao
A nicely decorated countryside restaurant that offers regional and typical Transmontan dishes in Mirandela. It is also worth a try.
Address: Largo da Igreja 1, Mirandela 5370-269, Portugal
This might also interest you: Portuguese Food: The Dishes You Need to Try in Portugal
Living in Mirandela
Generally, life in Mirandela is at a slower pace and most suitable for anyone looking to experience traditional Portuguese living. The cost of living is also low and property prices are relatively cheap.
However, these properties may be in need of serious renovation after purchase. Some expats and retirees also choose to live in Braganca which is the bigger city in the northeast of Portugal. But, if you are looking for better economic opportunities, buzzing nightlife and a cosmopolitan city you are better off living in Lisbon or Porto or cities close to them.
Is it worth visiting?
I would say Mirandela is an interesting place to visit for those seeking a holiday in a naturally beautiful and historic city.
Find out more about visiting Portugal when you subscribe to our newsletter.