If you need to send money to Portugal, you've probably got a few questions. Your primary concern might be: what is the quickest, cheapest, and safest way to send money to Portugal?
There's a vast array of different methods to transfer money these days. In what might seem like a complicated and confusing battlefield of jargon reserved for tech geeks, we're here to simplify the pros and cons of various money transfer methods.
Whether you're planning to transfer large sums of money to purchase a house or looking to gift money to a relative, this article will help you choose the best option to carry out a transfer of money to Portugal. 
What is the currency in Portugal?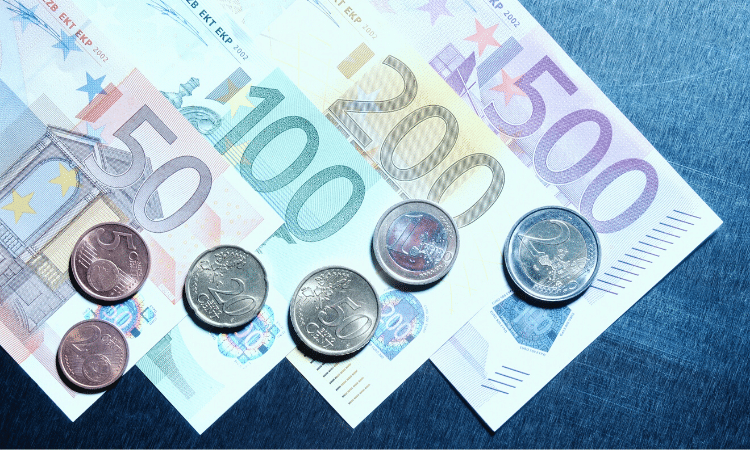 Before sending money to Portugal from abroad, remember that Portugal is part of the European Union (EU) and its currency is the euro, just like Spain, France, Germany, and most other EU countries.
This means that if you're going to send money to Portugal from abroad (or from any country that doesn't use the euro), foreign exchange fees will be charged.
Want to know more? Read all about Portuguese currency here.
What to consider when sending money to Portugal
Cost. Transfer fees, bank fees, and foreign exchange rates can vary dramatically depending on the provider.
Safety. Some services allow you to track your money through its entire journey.
Speed. Some transfers may happen on the same day while others might take up to five days to clear.
Amounts. Some services are better suited for small transfers while others are better for large sums.   
Best ways to send money to Portugal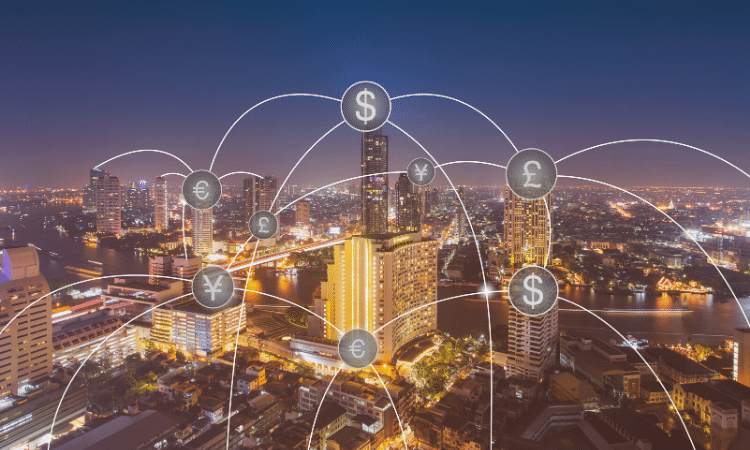 To make life easier, we've compiled a list of the best options out there:
Online transfer services

Traditional bank transfers

Wire transfers

Foreign exchange brokers
Of course, each method takes a different amount of time, but these are the most reliable ways to transfer money to Portugal. Keep in mind that you and any recipients should both be signed up as users of the same platform.
Online transfer services to Portugal
Online transfer services are the cheapest and quickest ways to transfer money to Portugal, and all from the comfort of your own home. 
Xe.com: Your Trusted Currency Converter and Money Transfer Provider
Xe.com is an excellent way to get up to speed on currency conversions whilst providing an easyway tosend money online and track exchange rates.
You will be able to see live conversion rates and the trusty app allows you to send money more securely. You can find out more at Xe.com.
Using TransferWise to send money to Portugal
TransferWise is our favorite platform for international money transfers. Here are some of the reasons why:
Fair exchange rates
Strong security and reliability
Ease of use

Suitable for any size transfer, from petty cash to large sums
How long does a TransferWise transfer take?
TransferWise can take up to 72 hours to send money globally. However, it's often much quicker than that.
You can check out fees with the TransferWise cost simulator here.
Want to know more? Check out our full article on TransferWise in Portugal.
N26 partnership with TransferWise
Online bank N26 has partnered with TransferWise, so you can make international transfers from within the N26 app on your phone.
The big bonus here is that you can save up to six times more with N26 than with traditional banking channels. Bonus: Did you know you can get an N26 online bank account in under eight minutes?
Using Revolut to send money to Portugal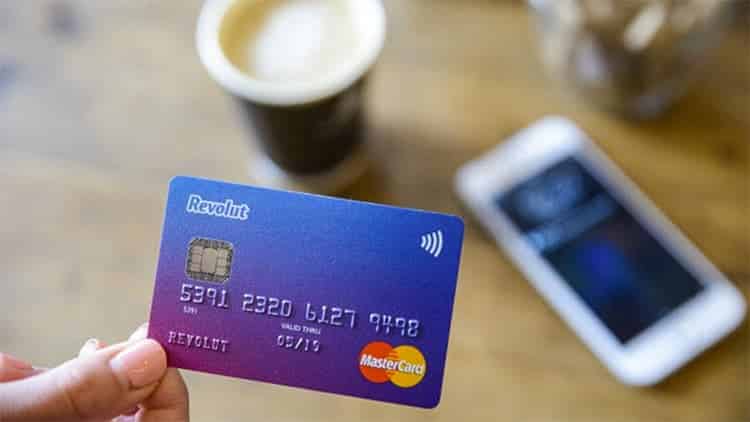 Banking app Revolut is another of the new cloud-based personal financing apps that offer unbelievably good rates to clients for funds transfers and homebanking.
Advantages of having a Revolut account:
Speedy transfers
Safety and reliability. You can track your transfer in real time
Competitive exchange rates for cross-border transactions

Most suited for travel and day-to-day expenses
Revolut works a lot like TransferWise, with multiple currency routes, quick transfers, and a transparent fee structure.
And, similar to Transferwise, a drawback is a lack of personal touch as everything is doing on the website. 
Sending money to Portugal with PayPal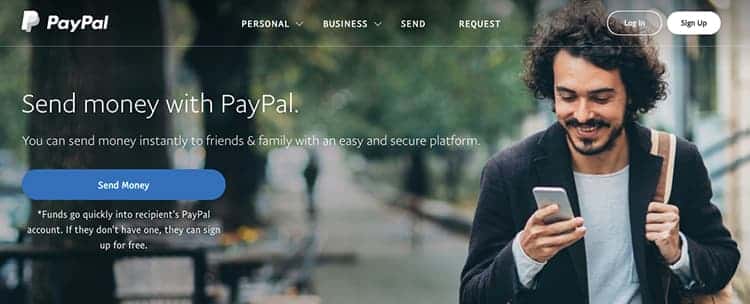 One of the most well-known online payment services in the world is PayPal. 
Sending money through PayPal is easy and convenient, but a disadvantage is that it requires both the sender and the recipient to be signed up as users. While the transfers are instantaneous, PayPal holds money in the account for days before it allows for withdrawal.  
The costs of a PayPal transfer vary depending on whether you're sending money domestically or internationally. Typically, fees are based on the recipient's country, but it could cost you between 1 and 4 percent of the amount you are transferring.
To send money, all you need is the recipient's email or mobile phone number.
Alternative online options to transfer money to Portugal
There are some other similar companies that you can check out, like:
Skrill
Skrill is an online transfer platform that lets you transfer funds to a bank account in many currencies and countries for free. You can also transfer money to someone's email address or buy cryptocurrency. They have some interesting deals and offers and even some online gambling where you can win money.
Xoom
If you're familiar with PayPal, you'll probably like Xoom, a PayPal service that allows you to send US or Canadian dollars to a bank account almost anywhere in the world (including Portugal) for a very competitive rate. They also have a money-back guarantee in the rare case that something gets lost on the way.
Wire transfer operators in Portugal
With traditional wire transfer operators you can send and receive money via a website or street branch. 
Two of the best-known wire transfer companies are:
With either service, you can send money online or from any of their branch offices. Wire transfers are great if you need to send cash in a hurry. However, as with any quick-fix option, be prepared to pay a costly premium.
The easiest way to know what you'll pay is with these price estimators from Western Union and MoneyGram.
How to send money to Portugal via bank transfer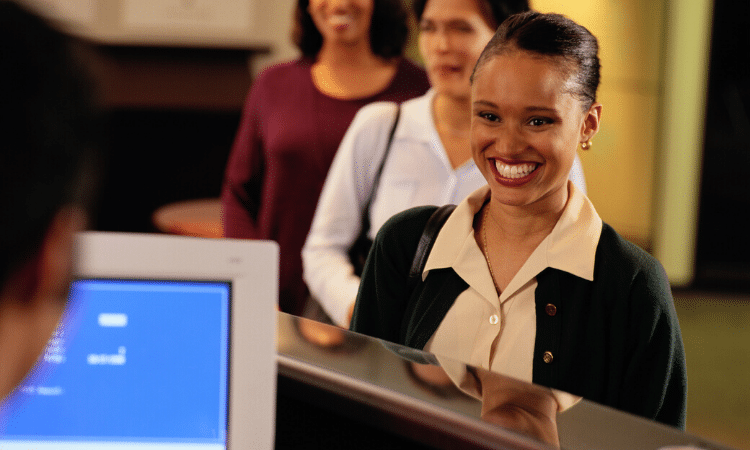 Bank transfers are probably the most well-known way to move funds internationally. Banks use a "middleman" method for wire transfers, as funds travel across borders and get converted into the local currency.
This middleman approach usually uses SWIFT (Society for Worldwide Interbank Financial Telecommunication). The SWIFT method works by using brokers and intermediary banks, which can add fees each time your funds are traded and passed on to their destination. 
Keep in mind that with SWIFT, your transfer sometimes moves through more than one intermediary, each time with costs (and time) attached.
Requirements for a bank transfer
If you want to use a standard bank transfer to send money to somebody in Portugal (including yourself), that person needs to have a Portuguese bank account, of course.
Remember that to send a wire transfer, you have to provide a number of details about the recipient. For example, you'll most likely need to share the recipient's:
Full name

IBAN

SWIFT code

Address (sometimes, but not always)
You'll also need to fill out a transfer form, whether you do the transfer online or in person at a bank branch.
The biggest advantage to a traditional bank transfer is security. You'll be sure that — even if you are sending a really large amount of money — your recipient will get it without problems. While it might be the safest option, it's not quick and often ends up accruing a lot of unexpected fees.
Cost of a bank transfer to send money to or from Portugal
Your costs will vary from bank to bank. In some countries, you might pay as little as €3 for an international wire transfer, while in others it could be as much as €40. Plus, you'll pay the (sometimes ludicrous) exchange rates set by the bank, which may be far higher than the world standard of the day.
Want to know more? You can check today's currency exchange rate at Bloomberg.
Getting settled as an expat? Find out how to open a bank account in Portugal.
Foreign exchange brokers in Portugal
Of course, there are other ways you could send money to Portugal. One that comes to mind is by using foreign exchange brokers, but this is a less and less popular way to send money to Portugal.
Interested in a borderless bank account? Find out more about the best digital-only mobile banking solutions for expats here.
Our top recommendation for sending money to Portugal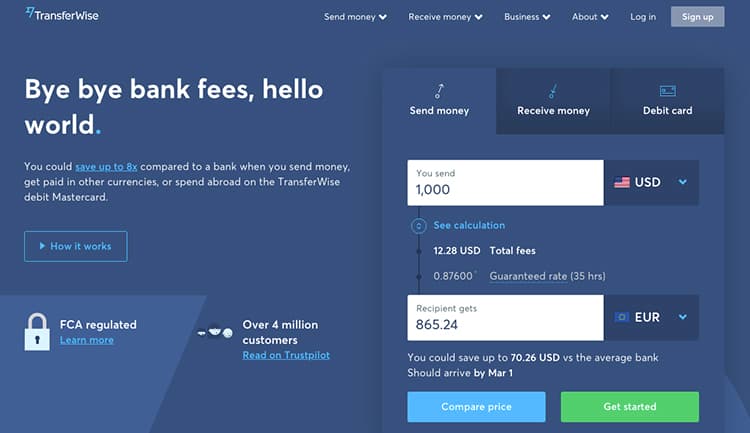 When we take all the factors into account, we think money transfers should be quicker, less complicated, and more affordable. That's why our pick for cross-border transfers is TransferWise. Moving funds with TransferWise lets you save money and time over traditional bank transfers. 
As you've probably realized, a number of factors will play into your final choice. Keep this list of factors in mind:
Currency exchange rates

Bank fees

How quickly you need the transfer done

How much information you have to share about the recipient

The amount of money you need to send
Five expert tips for sending money to Portugal
Tip 1: Avoid any dodgy "money transfer" businesses not listed here. Even if they promise you a super-low fee and the best exchange rates, it could be risky. Always go with well-established, reputable companies.
Tip 2: If you are going to use Western Union or MoneyGram, keep close tabs on the order number you receive for your transfer. That order number is the only thing somebody needs in order to gain access to the money you just transferred. Keep it safe!
Tip 3: Never throw away your receipts, paper or digital. Just keep them until you're sure the person you've sent money to has received it.
Tip 4: If you are sending money using an online platform, keep in mind that you should only use a private computer connected to a private internet connection (or VPN). Don't use a public computer or a public Wi-Fi connection. You never know who might try to access your personal information on a public network.
Tip 5: Consider the amount of money you could save by using TransferWise, Revolut or N26, as they are the cheapest and fastest ways to send money to different countries in different currencies. These technologies are reinforced with safety and security, too.
FAQ
How long does a bank transfer to Portugal take?
It may take one to five working days, depending on the bank.
Don't forget about weekends, as most banks don't include these days when they quote how long your transfer will take. Note whether your timeline is in "business" or "working" days. Most online methods will be quite quick, sometimes taking only a day to transfer your money.