Ola Amigos! (Hello Friends!) Are you thinking of living in the Algarve?
Need help finding an apartment to rent?
This article will give you information on what you need to know about how to rent an apartment in the Algarve, the region in the southern part of Portugal, known for its picturesque towns, extraordinary scenery and incredible beaches at Lisbon and Algarve.
Rent an apartment in the Algarve
Just like renting an apartment in Lisbon and Porto, the Algarve apartment rental market is seasonal. In summer, rentals can be thin on the ground as most house owners prefer lucrative summer lets and it is quite impossible to get homeowners to get into a long-term rental agreement between May and September.
How to find an apartment in Algarve
You can find apartments to rent in the Algarve either online or through real estate agencies. You can search on classified ad websites such as:
Alternatively, you can check Facebook as landlords advertise rooms and apartment on the Facebook marketplace or Facebook groups.
There are also some good real estate agencies in the Algarve like:
ERA (website in Portuguese)
Also, you could get short-term rents from sites like Airbnb.
You could also do some legwork to find some apartments as you might be lucky to get a good deal from local advertising. It is still common to find listings on notice boards in supermarkets around the Algarve.
Where to live in The Algarve
The Algarve is quite big. So, it is very important to know where you want to live as public transportation in the region is not the best. The Algarve is divided into three parts, Eastern Algarve, Central Algarve and Western Algarve.
Let's look at some of the best cities to live in the Algarve.
Faro
Faro is the capital city of the Algarve and home to the University of the Algarve. It is also a popular tourist city in the Algarve with a few beaches and the Ria Formosa – a natural park and one the seven wonders of Portugal. It is a city with a mix of retirees and students. Houses and apartments are a bit old and monthly rent in Faro for a studio room (T0) starts from about €400.
Portimão
A beautiful city in the western Algarve by the sea, Portimão is also becoming an increasingly popular city amongst expats who choose to live in the Algarve. The average price of a T1 (one bedroom apartment) located in the city centre is €415 monthly on average.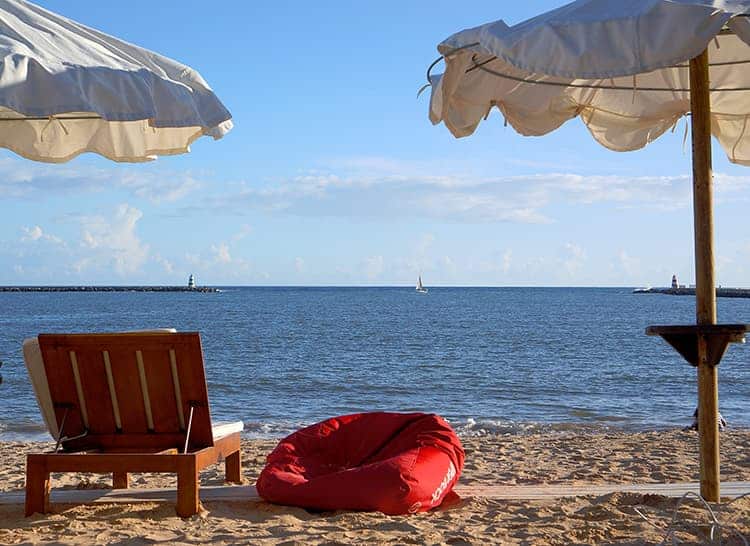 Quarteira
Quarteira is a city in central Algarve with a laid-back atmosphere. It is a good place to rent an apartment in as it is nicely located between Albufeira and Vilamoura. Renting an apartment in Quarteira is a good alternative to Faro as it is a bit less touristic. On average, a T0 (studio room) costs between €370 to €500 monthly.
Albufeira
Albufeira is a city in the Algarve known for its very vibrant nightlife and endless entertainment. It is also a hub for so many British expats. Like many other cities in the Algarve, you can find lots of beaches and resorts in Albufeira town. If you are looking to rent an apartment you should budget at least €500 for a studio room (T0) and over €1000 for a T3 (three bedroom flat).
Vilamoura
Vilamoura is one of the most exquisite places to live in the Algarve. It is known for its numerous golf courses and lovely beaches. If you would like to rent a luxurious apartment in the Algarve, then Vilamoura is the perfect place for you. It is very pricey to rent an apartment in Vilamoura!
Generally, rent in The Algarve is cheaper in the inlands in places like Aljezur, Silves and Monchique. If you would like to rent an apartment in the inlands, it would be advisable to get a car as public transportation to these areas are very limited.
What do I need to rent an apartment in the Algarve?
The things you need to have to rent an apartment in the Algarve is generally the same as you would find in other parts of Portugal. They include the following;
NIF ("Número de Identificação Fiscal"). You need to have the Portuguese Fiscal Number (if you don't have a Portuguese NIF number you can easily apply through a third-party supplier like GETNIFPORTUGAL )
Identification documents like a passport or European ID card.
Deposit which is usually rent for the first and last month. Sometimes, a security deposit is also required.
Finally you sign a contract which usually contains details such as full names of both parties, nationality, date of birth, length of the lease, lease review date and how long you need to notify the landlord if you won't be renewing the lease.
In some cases, you might a need warrantor or guarantor. However, you may find landlords who do not require the things listed above and rent is finalised without most these formalities. This is very common for short-term rentals. It advisable to avoid such deals especially for long-term rentals as you might not have legal cover in case of disputes.
Can you sublet it in the offseason?
It is common for people to sublet during the off-season, although, subletting is usually frowned upon. But if the landlord agrees to it, then maybe it's possible.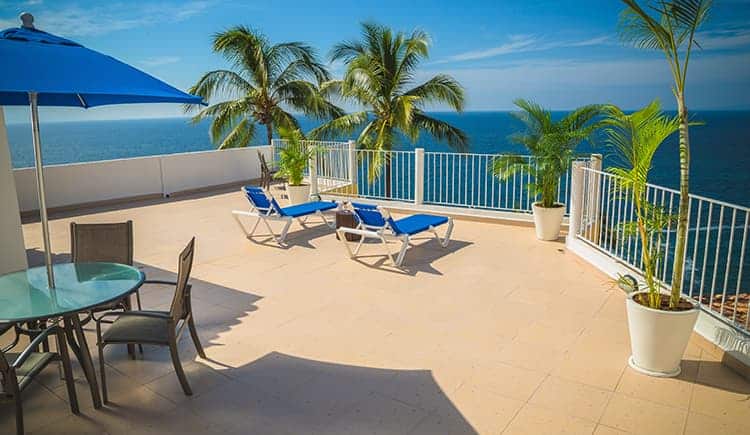 It can be easy renting in the Algarve
Overall, it is fair to say that there are more affordable decent apartments to rent in the Algarve than other popular tourist destinations in Portugal like Porto and Lisbon. But you would most likely need a car to move around in the Algarve.
Did we cover all of your questions about renting in the Algarve? If you have any questions or comments, send us a message below. We would love to hear about your experiences.
We publish new content every day so be sure to subscribe to our newsletter to get notified of the latest tips for your visit or move to Portugal.