It can be hard to move from your home country with a family, but raising children in Portugal is a joy.
The country is filled with people who are kind and tolerant of small children, and you'll be complimented on your children wherever you go.
From tots to teens, children are an important part of the family here in Portugal.
There are plenty of activities for Portuguese speakers and non-speakers, and you'll be welcomed into the community.
Creche and Pre-School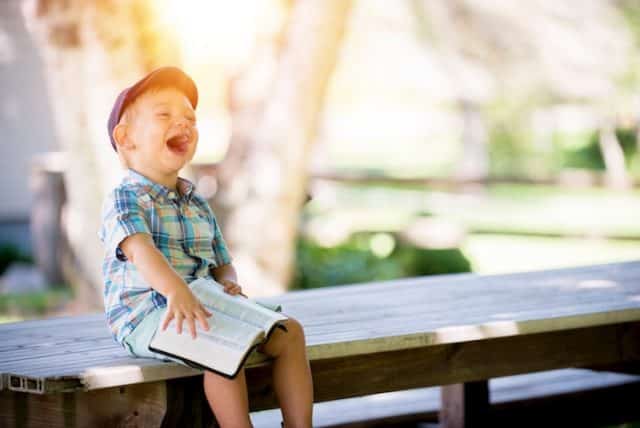 Finding a nursery for babies under six months can be hard. In Portugal it's not unusual for a baby to go to nursery part-time to give Mum a break if the family isn't close by.
There are lots of bilingual creches and preschools in bigger towns and cities, but finding a place is tricky if you're hoping your child can start immediately.
With more and more immigrants moving to Portugal it's getting more challenging to find pre-school places in the big centers like Lisbon, Cascais or Porto. Overall costs of attending a creche or preschool are much less expensive than the UK or USA, even in costly urban centers.
The general opinion is that the teachers are very warm and encouraging children's progress.
International schools in Portugal
Education is compulsory in Portugal from the age of 6 to 18 years. Although most parents also choose to send their children to kindergarten or preschool, which begins at age 3.
Whether you prefer to look at a private school, or a local school is something that you will no doubt put a lot of thought into before you relocate to Portugal.
There are plenty of private schools available, mainly teaching in English, there are also German schools, a French Lycee and a Swedish school around Lisbon.
The drawback of international schools is the expense. As an example, St Julian's School just outside Lisbon costs €10.000 – €23.000 Euros per year, depending on the age of your child.
Portuguese schools
If you prefer to send your child to a local Portuguese school, then that is entirely possible too. Portuguese schools are free and have generally been well regarded, although class sizes now seem to be on the increase.
The positive of this option is that your children will have total immersion in the language and be able to integrate into their new community quickly.
In fact, a child registered in a state school who does not have fluent Portuguese is entitled to extra support alongside their regular lessons.
Looking for a school for your child? Find out what are the best international schools in Lisbon.
Portuguese health services for your family
Whether you're visiting Portugal or planning to live here, then you need to know how the healthcare system works. The health system in Portugal is of an excellent standard and is composed of a combination of public and private providers.
The Serviço Nacional de Saúde (SNS), or public health system is available to both residents and visitors via big hospitals and local clinics.
There is a wide variety of private clinics all over Portugal, which also provides pediatric medical services.
If you are a resident or long term visitor, then registering to see a doctor or health professional in Portugal is a simple process as long as you have all the correct documents.
If you are visiting, then you need to show your EHIC and your passport to ensure you are not charged.
Discover all about healthcare in Portugal, how it works and what to expect.
Will you need private insurance?
Although not strictly necessary, you may prefer to get private health insurance when you relocate to Portugal.
It is very popular as waiting times for a pediatrician are short, and you can often have further investigations done there and then.
All of the doctors that I have seen here have had excellent English and are particularly kind and patient with their small patients.
If you are coming from another country with your children, it is helpful to have a list of the vaccinations that they have already had so it can be mapped across to the Portuguese system.
Interested in getting health insurance? We've written a guide about it.
Family Activities in Portugal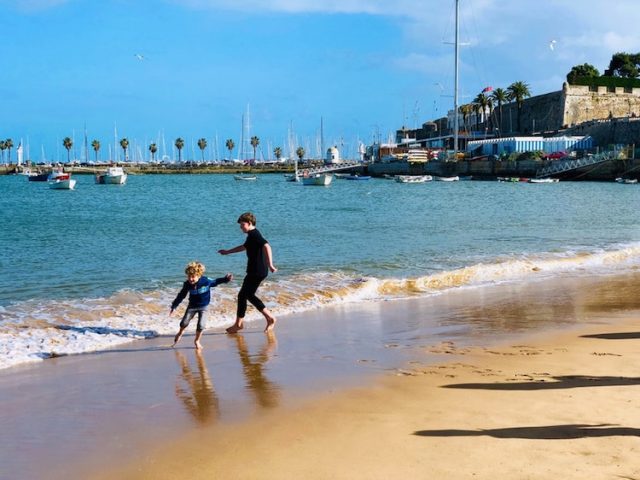 At the weekend and during the school holidays you will find lots to do in Portugal. Whether you prefer to explore the local area or road trip around the country, you'll be spoilt for choice.
Raising kids in Portugal has a lot to offer if you're a keen explorer and the best of it all, it's a very safe country.
In the bigger towns and cities, groups where you can take your baby to play while you get to know other parents, are often bilingual.
There are lots of great play centre chains all over the country, and indoor trampoline parks have recently sprung up and become a big hit in Portugal. They're the perfect way for energetic kids to let loose if the weather isn't good.
Looking for things to do with your children? Take a look at our  Top 9 Things You Must Do with them.
Go Outdoors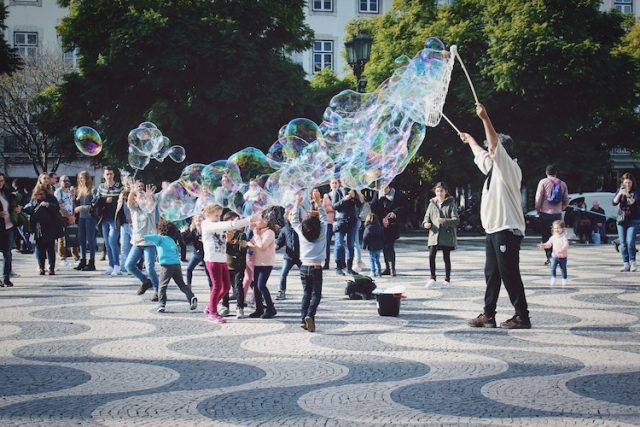 For older children, parks and beaches are the biggest hit. The weather is mild in the winter, which means you can surf and bodyboard all year round.
My 12-year-old enjoys a golf lesson in the morning and spends his afternoons on the beach on Saturdays throughout the year.
If the thought of the chilly Atlantic makes you shiver, there are always lots of other activities to do with children. Hello Park in Lisbon is excellent fun for kids and has a fabulous cafe where parents can relax with a coffee or even a glass of wine.
If you'd like to find out more on beach life in Portugal, have a look at our article on the top 10 beaches.
Favourite Places to Visit with Kids
The Museo das Marionetas, the marionette museum in Porto is a great place to visit. You can go behind the scenes of a puppet show and learn about the history behind the art.
The three Centros de Ciência Viva (science centres) along the Algarve are both fun and educational if you're in that area.
Another popular kid activity is the Oceanarium in Lisbon where you'll be able to explore the 4 oceans.
Keep an eye out for the special events and exhibitions that they hold throughout the year.
Baby Equipment and Kids Toys
Coming from the UK, I find baby equipment and kids' toys more expensive in Portugal than at home, and this is just as true if you are coming from the US.
I tend to use Amazon.es or Amazon.de to order online and just deal with the longest delivery time.
You can pick children's clothes up at a reasonable price in Portugal. Portuguese brand Zippy has well-priced clothes and shoes for babies and children up to 12 years.
It's easy to find H&M, Primark, and Zara in local shopping centres too. If you're looking for clothes for a special occasion, then check out El Corte Ingles in Lisbon or Porto or their online shop.
If you like shopping take a look at: Amazon in Portugal: How it Works and What Are the Options.
Food and Groceries
Portugal has a huge range of choices for grocery shopping. From tiny local corner shops to enormous hypermarkets, it is easy to get hold of everything you need.
The bread is often baked onsite and still warm when you buy it, and there are always delicious savory pastries that children love.
Larger supermarkets such as Continente, Auchan, Lidl and Aldi carry 'foreign' food, from Brazilian pão de queijo mix to British baked beans.
There is a large range of jar and pouch baby food on offer which is comparable in price to the UK.
What Portugal does best are the big markets, held once or twice a week. You can buy excellent quality fruit and vegetables often from the growers themselves.
Explore our guide to shopping in Portugal's biggest cities: Shopping in Porto or Lisbon.
Family-Friendly Cities
Lisbon and the Lisbon coastline is amazingly family-friendly. There is lots is going on in the city, or you can get out to the beach or the countryside.
There are plenty of good quality international schools to choose from and a great community of bilingual families.
Porto, to the north of the country, is an excellent choice for families. It too has British, German, and French International schools.
The city of Porto is compact and friendly, and you are close to a lot of fantastic days out. Such as close by Braga, which was named European Youth Capital in 2012.
Check out our article on where to stay when you visit Lisbon.
Growing a family in Portugal
As with any move the transition can be tough. But by choosing a school that is a good fit for your kids and integrating into the local community, you'll soon be taking advantage of all that raising kids in Portugal has to offer.
To get weekly information about Portugal, subscribe to our newsletter.