September in Portugal is still a busy month as the country enjoys pleasantly warm temperatures not as scorching as the heat in July and August.
There is also plenty to do if you visit in September. You can still do a beach vacation in most parts of the country, attend the Madeira Wine Festival or even join in one of the oldest fairs in Portugal, Feiras Novas.
If you're visiting Portugal in September, here's what should you know!
The summer in Portugal continues until mid-September and then ushers in the autumn season. So, it's still pretty much a good time to explore most parts of mainland Portugal.
Weather in September

The weather in September is generally mild. The temperature gradually begins to become less warm, when compared to the peak summer months. Then, it is usually scorching hot and very dry.
In September, it's still warm and sunny and still inviting for a day at the beach. There is also a chance of having a few rainy days (especially in the North) and some cold nights.
You should pack a light coat or layer just for the chilly evenings. During the day, you should be fine with shorts and short sleeves or sleeveless shirts, as it is still warm during the day. Also, don't forget your sunscreen and sunglasses.
Please see the table above for the average temperature in September in the three major regions in continental Portugal. This is just an estimate. It is generally very difficult to predict the weather in Portugal with too much anticipation.
Curious about what the weather is like in Portugal? Read this article.
What to do in September in Portugal
Since the weather is still good, you can still do some outdoor activities, join in on festival celebrations or attend some fairs/events. Below are some of the popular activities and events to do in September;
The Algarve Beaches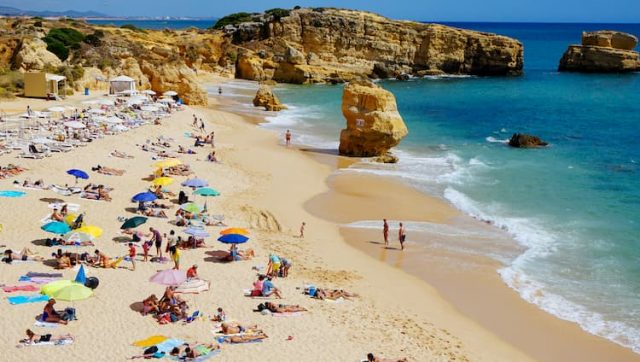 If you visit in September, you can still have a beach holiday. The Algarve beaches at this time of the year still make for a good beach destination because the weather conditions are still perfect, not scorching hot and mildly cold evenings.
See also: Top 7 Holiday Villages in the Algarve.
Harvest month
If you want to experience the unique opportunity of being part of the grape harvest, you should visit Portugal in September as it the main harvest season in Portugal especially in the Douro valley.
Some popular Quintas (wine farms) where you can join in the grape harvest are Quinta das Carvalhas, Quinta Nova Luxury Winery House, Quinta do Gradil, Quinta do Panascal, Quinta da Pacheca, Quinta de Santa Cristina and Herdade dos Grous.
During the harvest, you will also have an opportunity to marvel at the incredible landscape of the Douro valley and taste some lovely wine.
Comic-Con Portugal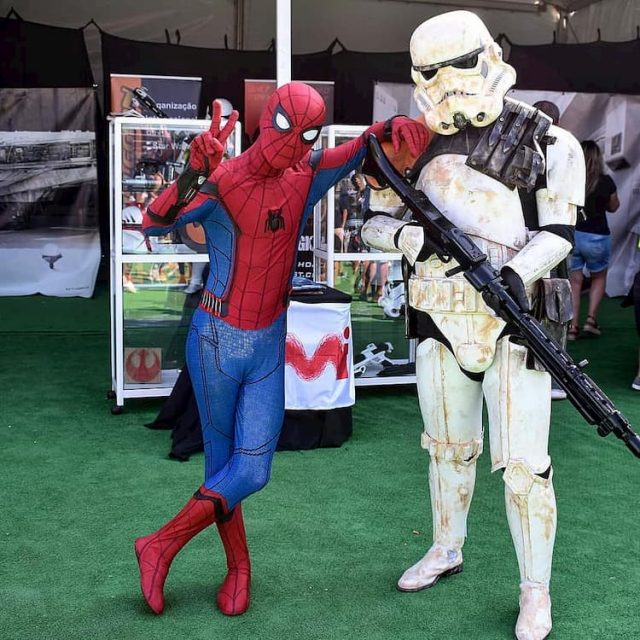 Arguably one of the largest pop culture events in Portugal. It brings together both key players and enthusiast from several areas like Cinema, Television, Anime, Music, YouTube, Comic and Video games.
It is held in Oeiras which is to the west of Lisbon and this year's edition will be the 6th.
At the event, you will get a chance to see some popular and international stars during the meet and greet session. Also, you can go to the event dressed in your favorite superhero's costume and you might be lucky enough to win something in Heroes of Cosplay.
The Comic-Con Portugal festival for 2019 is scheduled to take place from September 12 to 15.
Madeira Wine Festival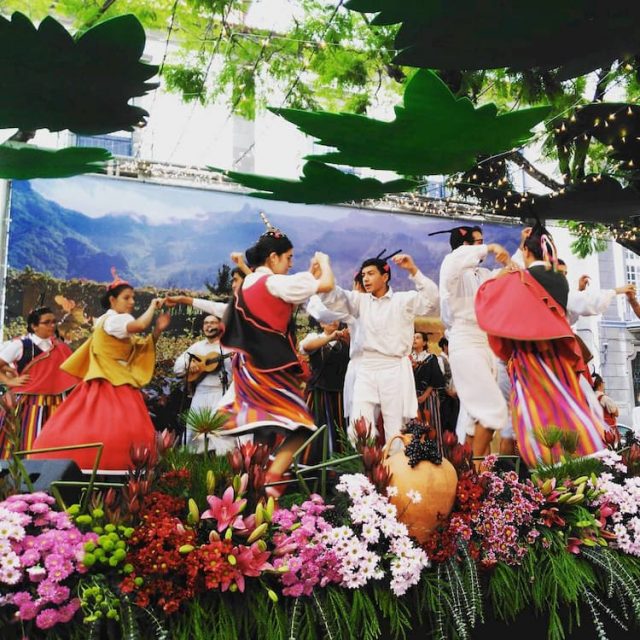 Don't miss out on some fine wine in Madeira's Wine Festival. It is one of the islands' main tourist attractions and it's normally held from late August to the first week of September d
uring the grape harvest period.
This festival is used to recreate the old traditions of Madeira and features ornamentations, exhibitions and live portraits depicting the wine culture, as well as traditional and light music performances.
This two-week celebration kicks off in the capital city of Madeira, Funchal and ends with a party in Estreito de Câmara de Lobos, where the ethnographic parade unfolds.
The Schedule for 2019 is August 25th to September 8th, 2019.
See also: Madeira Wine, The Fortified Wine Born Off The Coast of Africa
Bird Watching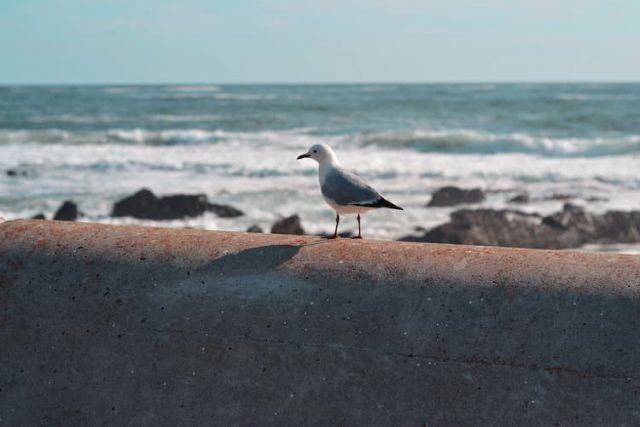 if you're an avid bird watcher and you are looking to see some rare bird species. You can visit Portugal in September as it is one of the best times of the year to bird watch.
In the Algarve, Sagres is the perfect place to go bird watching. This is because it is the main crossing point for birds migrating into the country. You will have the unique opportunity of seeing over 250 different species of birds in the Algarve.
Feiras Novas
Up north in Ponte de Lima, you can join in the Feiras Novas festival which literally translates to New Fairs festival. It is an event that dates to the early 1800s making it one of oldest ongoing fairs in Portugal.
It is a very lively festival which features folklore, gastronomy, fireworks and different cultural events.
Out Jazz Concert in Lisbon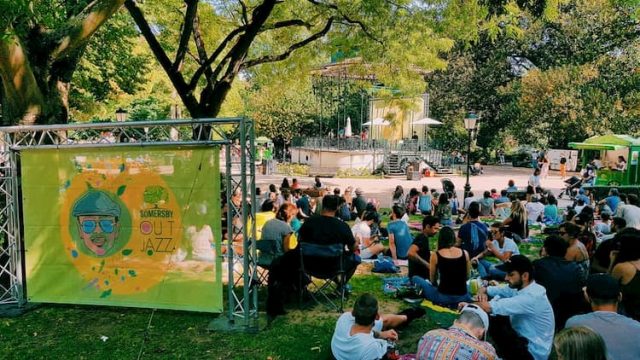 From the start of May to the end of September, you can attend a free music concert in some of Lisbon's public garden. It is held every Sunday of each month from May to September. At this event, you can enjoy nice jazz, funk, soul and hip-hop music.
For the month of September this year, the concert will be held in Parque da Bela Vista. The concert usually starts at 5 pm.
The BPM Festival
This is one of the largest electronic and house music festivals in Portugal. It is held annually in the coastal town of Portimao in the Algarve for four days during the month of September.
It is usually epic and brings together some of the biggest artists, DJs and Producers that serve up quality music guaranteed to keep you dancing. Click here to see the headliners for 2019.  Tickets start from €69.
Nossa Senhora da Nazaré
The festival of Nossa Senhora da Nazaré is a two weeklong religious festival in Nazaré. It usually features live concerts, folkloric dances, crafts, bullfights and a solemn procession in the honour of the Lady of Nazareth.
The Beaches
If you visit in September, you can still have a nice beach vacation. September is still a great time to swim and relax on the beach. From the beautiful golden sandy beaches in the Algarve to the stunning Costa da Caparica coastline you will have endless choices.
However, here are some beach suggestions Praia da Marinha, Algarve (one of the most beautiful beaches in Portugal), Praia da Rocha (Algarve), Praia do Meco in Costa da Caparica (nude beach), Moledo Beach, Carcavelos Beach in Lisbon.
Timezones in Portugal in September
On mainland Portugal and Madeira, the time in September is the same and is normally UTC+1 while in the Azores it is UTC+00.
Why should you visit Portugal in September?
Visiting Portugal between mid-September and the end of September is usually a bit cheaper than in the peak summer months (June to August). This is because the cost of accommodation and flight begin to go down.
Also, the tourist crowds are less, and you can still do outdoors activities and explore without getting exhausted fast as the temperature is mild.
This is one of the best months to visit Portugal especially the Algarve. It is the perfect time for great outdoor activities, sightseeing and even road trips within Portugal.