The idea of the Lisbon Sardine Festival does not exactly make one think of beer and dancing. But that's exactly what happens right here in Lisbon for the entire month of June, in an event dedicated to the city's patron saint, St. Anthony.
Think street parties, drinking, dancing, weddings, and of course sardines! This is what you can expect to discover when visiting Lisbon in June every year. Read on to discover all about Lisbon's Sardine Festival and why the city halts everything to celebrate.
Want to learn more about Portuguese traditions? Read this guide here!
What is the Lisbon Sardine Festival?
Every year in June, Lisbon honours St. Anthony of Pádua, who was a member of a noble Lisbon family in the 12th century. Lisbon almost entirely shuts down for one month, with locals decorating the street and plazas in bright colours.
Grill stations and outdoor bars pop up selling fresh sardines, beer and sangria everywhere.

There are street parties on every street corner, with locals and visitors all going crazy. This is one of the best times to be in Lisbon if you want to experience one of Lisbon's most important cultural traditions.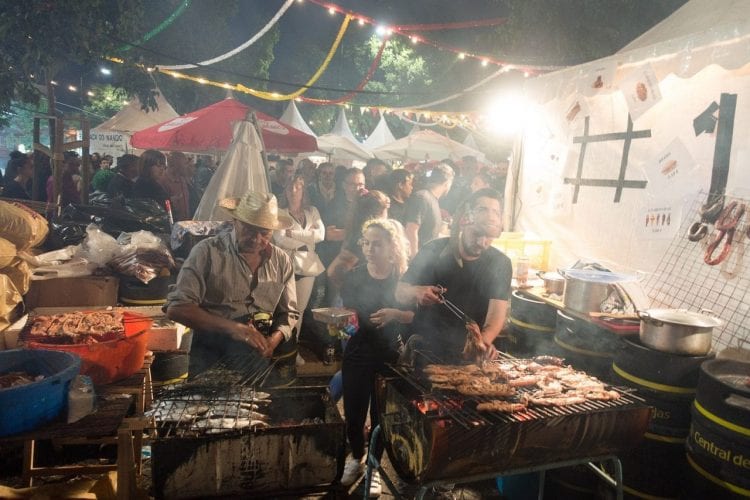 History and Traditions of the Lisbon Sardine Festival
St. Anthony of Lisbon, Patron of Missing Objects 
The Lisbon Sardine Festival honours St. Anthony, who was a Catholic priest and a friar of the Franciscan order, born in Lisbon in the 12th century. He is often referred to as St. António of Pádua, because he spent most of his life in Italy. Nonetheless, Lisboans are proud of his Portuguese roots and refer to him as Santo António de Lisboa. 
Website:
http://www.festasdelisboa.com
http://www.visitlisboa.com
Social Networks:
https://www.facebook.com/festasdelisboa
The Saint was known for his powerful preaching and devotion to the poor and disadvantaged. He was very popular throughout his life and after his death. St. Anthony has been associated with many miracles recognised by the Vatican, but he's recognised mostly as the patron saint of missing objects. In Portugal however, he is considered the "matchmaker" – a patron saint for singles.
The tradition of the Manjerico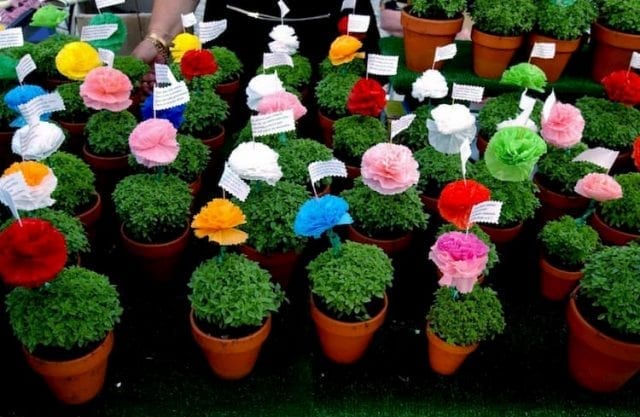 Another tradition that surrounds the Lisbon Sardine Festival involves a small plant called Manjerico. It is a type of basil with small leaves and a very strong but sweet smell.
Traditionally, these potted plants are given as gifts to loved ones on June 13th, St. Anthony's Day, as a symbol of newly-sprouted love.
Why Sardines in Lisbon?
It is said that the Portuguese consume about 13 sardines per second during the St. Anthony celebrations. So what is all the fuss about Sardines about? Sardines are associated with the poor, and since St. Anthony took a vow of poverty, sardines are considered an important symbol of this tradition.
You will definitely see and smell the charcoaled sardines all over the city during the festivities. They are served in a small bread bun with no extra seasoning, make sure you try at least one!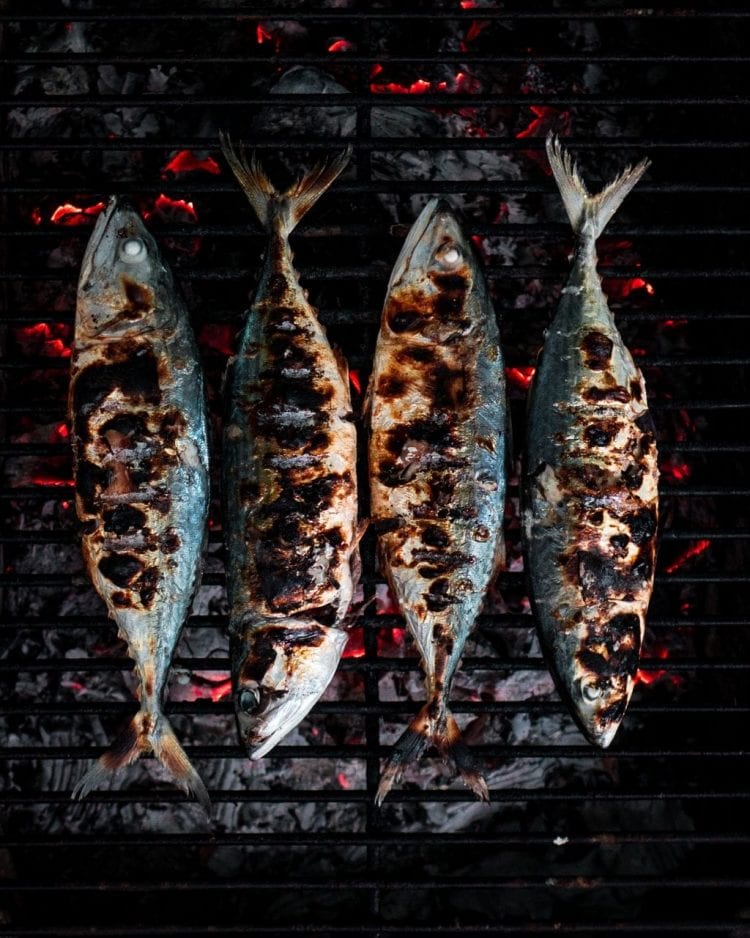 Discover more about traditional Portuguese cuisine here!
Igreja de Santo António
On the afternoon of June 12th, a parade of marches fills the Avenida da Liberdade with colourful floats, costumes, dancers, and musicians, each representing the different neighbourhoods.
At the end of the marches, one neighbourhood is selected as the winner of the "Popular Marches."
Santo Casamenteiro: St. Anthony's Mass Marriage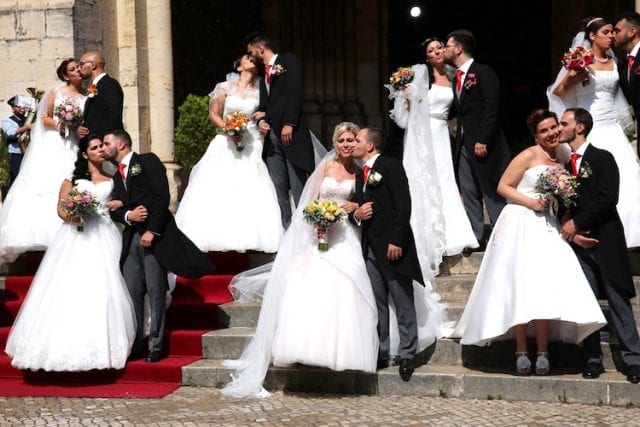 In Portugal, St. Anthony is famous for being the Patron Saint for singles, aka, the matchmaker. Based on this popular belief, former newspaper Diário Popular, sponsored 26 marriages in 1958, with the goal of making it possible for couples with more financial difficulties to get married.
Today, the marriages of Santo António continue to play an important role in society and the cultural identity of Lisbon. On June 12, the tradition is annually fulfilled, now with the participation of 16 couples, chosen as part of an annual competition organised by the city council.
The lucky couples receive everything free of charge, from the ring and wedding dress to the honeymoon. The Brides of St. Anthony all line up at St. Anthony's Church to join hands while the mass marriage ceremony is held.
Want to get married in Portugal? Read all about how you can here!
Where to Find the Party, Night of June 12th
As the sun sets, Lisboans begin their night. From 9 pm, the Avenida da Liberdade fills with dancers and traditional Portuguese music as the neighbourhood parades compete for the "Popular Parade".
The older neighbourhoods like Alfama and Mouraria, will also start to fill with people as they dance, eat grilled sardines, and drink beer, wine, and sangria until they can't anymore.
Alfama and Castelo are the most popular neighbourhoods for Lisbon's festivities. Their narrow streets, small squares, and unlimited local taverns create the perfect setting for the holiday festivities. Other popular neighbourhoods include Bica, with Bairro Alto and Madragoa nearby.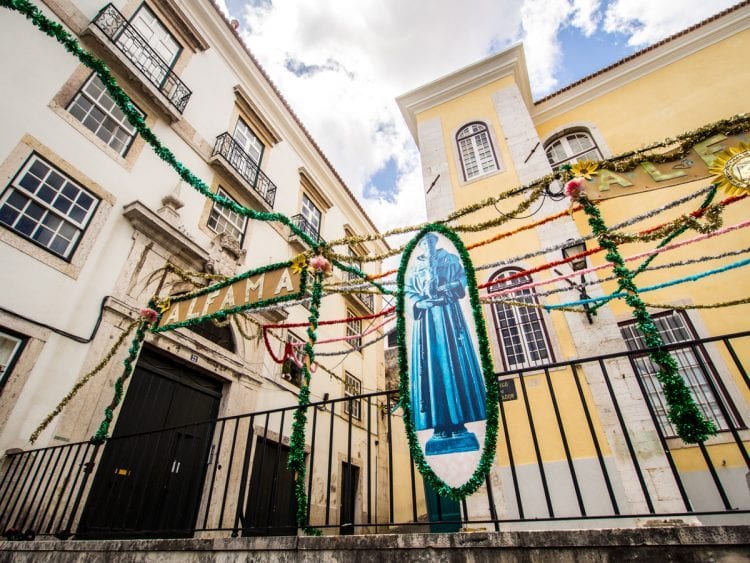 The streets become complete chaos on this night, with party goers filling the streets and squares until the morning. Getting around, and even dancing can become difficult throughout the evening. Don't get mad waiting in long queues for expensive sardines and drinks. It is a fun night, so merely let loose and enjoy!
Discover more about Lisbon's nightlife, with our ultimate guide here!
Where to Stay for the Lisbon Sardine Festival
In the middle of the action
Hotel Convento do Salvador (from €133/night) – set in a renovated convent, this hotel is in the middle of Alfama, just 5-minutes walk from the Cathedral.

Localtraveling Remedios 

(from €145/night)

 – Modernly decorated apartments with a rooftop terrace.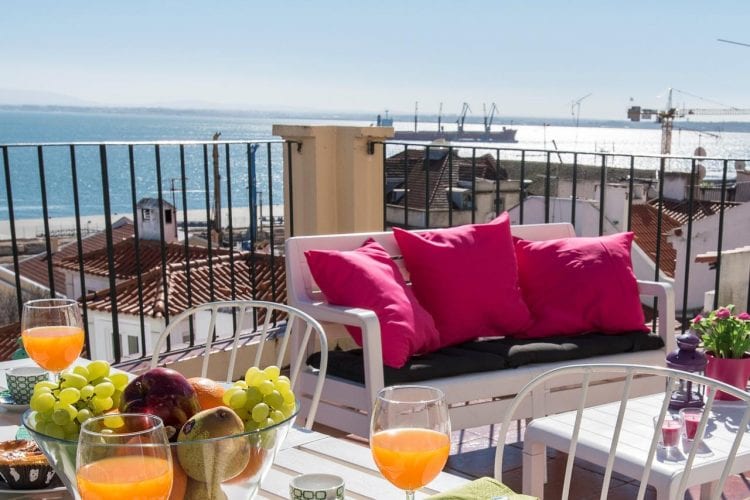 Away from it all
The Ultimate Guide to Surviving the Lisbon Sardine Festival
Book accommodation waaaayyyy in advance! This is Lisbon's busiest time of year, so expect competitive room rates.
Wear appropriate footwear – Lisbon is full of hilly cobblestone streets, and the festival will involve a lot of walking!
If eating out, make a reservation EARLY. Lisbon is crowded with people in June, which means the restaurants will be too.
Arrive hungry! Expect to eat lots of sardines and other sorts of street food throughout the day and night.
Be aware of pickpockets. While the festival is a fun celebration for the city and locals, the large crowds often attract pickpockets, so keep your valuables safe or leave them at home.
Be festival ready! By this I mean be prepared for anything, whether it be peeing in public due to lack of bathrooms, or avoiding vomit on the sidewalk. It is a month-long street party, anything goes!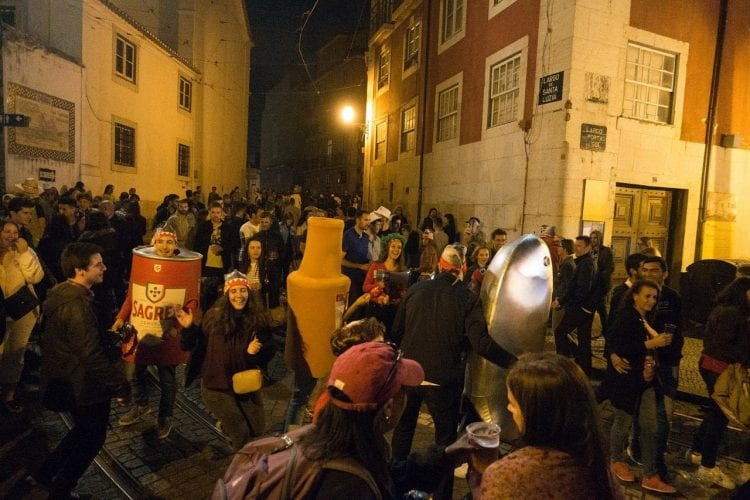 Bring cash! Street vendors will likely only accept cash payments, especially this time of year due to the large crowds.
Public transport stops at 1 am so be prepared to walk home or for longer Uber/Taxi wait times. Getting home can sometimes be a struggle while the streets are packed with people.
Keep your friends close! Getting around can be difficult at times, so it wouldn't be a surprise if you lost a friend sometime in the evening. But if you do, it's easy to make new ones!
Party like the Portuguese – drink, and drink more! June 13th is a public holiday so there are no excuses to have a quiet evening.