Be enchanted by Monção, a Medieval town in the district of Viana do Castelo. Visit the historic center, enjoy some wine tasting, and discover the border-line between Portugal and Spain.
Where is Monção located?
Monção is located in the north of Portugal. It sits near the border of Portugal and Spain, in the Minho region where the famous green wine is produced.
What you need to know about the medieval village of Monção
Just like Valença, which is located to the west, Monção was once known for its important fortification along the border of Spain. The aged city has an attractive old stretch with the remains of its 14th-century fortresses, which guarded the river against potential attacks.
Monção is a beautiful city that does not have many tourists. It is perfect for those who want to escape the crowds and also make a perfect stop on the way to Spain. 
To immerse yourself into the Portuguese culture and live like a true local, a trip to Monção will be an unforgettable experience. A few of the biggest lures of this destination are its Vinho Verde de Alvarinho (Alvarinho green wine), and the modern spa center, which is known as Termas de Monção (Monção baths). Start looking into booking your trip and discover what Monção has to offer. Check out a few of the main sites you can not miss!
Visit the remains of Monção Castle
The Castelo de Monção was built by King D. Dinis in 1306, during a longstanding war against Castela. He was ordered to construct a castle with a keep and an enclosing wall around the town. This was expanded in 1656, in the Northern region of Minho.
What is left of the original castle are two doors, some pieces of the Medieval wall, and the Torre de Lapela Towers, that shows off the coast of arms of King D. Fernando.
The Medieval walls belong to the Gothic style and remain with the main door which, at the time, was defended by the Keep. the other is a treachery door with a smaller size.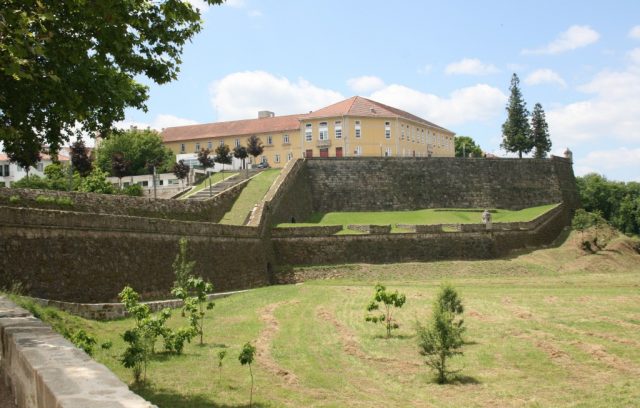 Take a guided tour of the Brejoeira Palace
Those passing through Monção cannot ignore the imposing Brejoeira Palace. The Brejoeira Palace is one of the most spectacular palaces of the region of Minho.
Classified as a National Monument in 1910, this is a grand building that was built in 1834 and has a neo-classical style from the early 19th century. Sounds good so far? Why not take a guided tour and admire the uniquely decorated rooms that will make you feel classic and royal. 
Besides the palace, other sites are worth exploring. This includes the Chapel, the beautiful garden, woods and, of course, the vineyards and winery. Surrounding the palace there are 18 hectares of vineyard planted with the Alvarinho grape variety, which produces one of the most typical wines of the Vinho Verde region.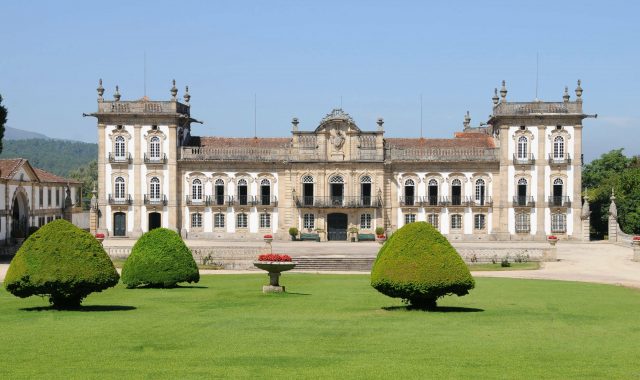 Breathe the medieval atmosphere of the fortress
Be part of the history of Monção and visit its beautiful fortress. Built on the same year as the castle, King D.Dinis was involved in a long war and was ordered to construct the castle with a tower and a walled fence around the village. 
Later, during the Restoration war, the medieval fence and the castle was replaced by a Vauban fortress. Now there is only a small part of it that remains from the original castle. You can see a small fragment close to the Neris sidewalk. As you walk through the neighborhood, you will also find the weapon store-room with a flagstone roof, surrounded by a high wall.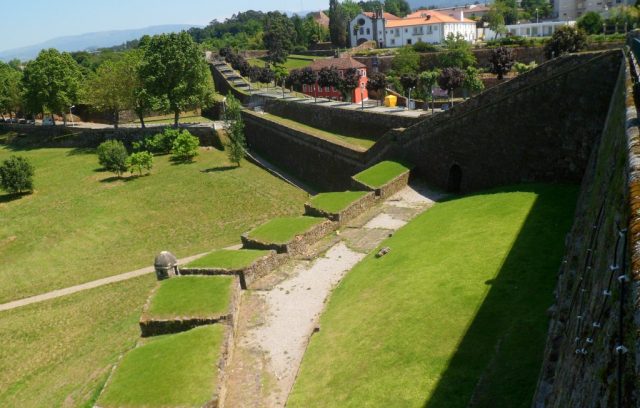 Wine tasting at the Alvarinho Museum in the Curro House
Casa do Curro (house museum) is a great example of an urban ancient house of the 17th century. This mansion was used for different aims along many years and went under a deep restoration in 1984.
Nowadays, it has an auditorium that is used for numerous cultural activities. The Museu Alvarinho is quite stylish and is situated inside the beautiful old stone building on Monção's main square. This is where wine tastings are usually held, a tourism office, an exhibition space, and an area chosen for local products.
During your stay in Monção, drop by and enjoy a few glasses of wine.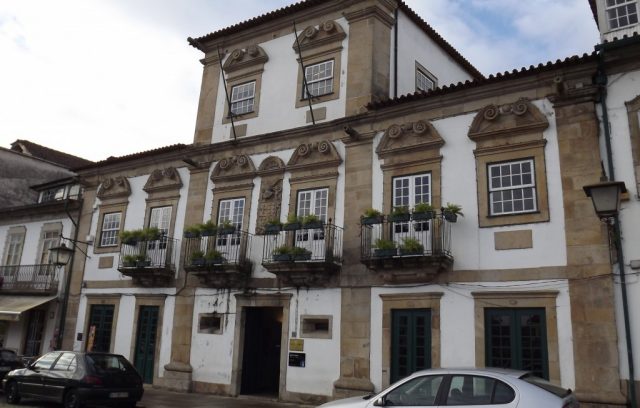 Where to stay in Monção
Want to book a room with luxurious amazing amenities at the best rates? Well, you've come to the right section. If you want to have a fantastic experience in Monção, the 4-star hotels are incredible options.
Known for their extra perks, first-rate services, fantastic views, and locations; each of the 4-star hotels offers the ultimate experience for travelers like you. During your stay you can relax in your uniquely designed room, kick back and enjoy the round-the-clock room service.
There is no doubt that you will get a good night's sleep with the comfortable extra-plush bedding, and freshen up in the morning with luxurious body products that will soften your skin. Want more? Thanks to booking.com, you may even score a great deal. So start planning your sightseeing adventure and take advantage of the unbeatable prices that may be available to you.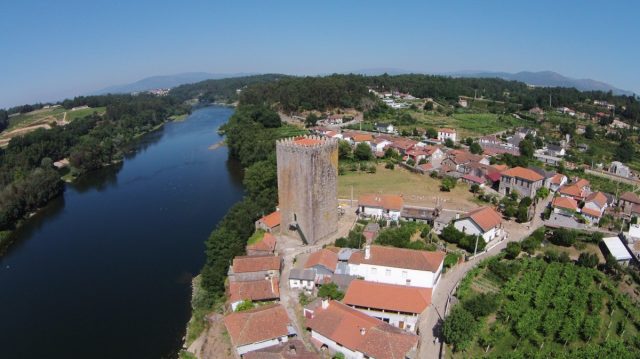 Top 5 hotels in Monção
Whether you are putting together a quiet getaway or want to enjoy yourself in the most lively entertainment district, these 4-star hotels offer everything that your heart desires. Let's check them out, shall we?
1. Hotel Fonte da Vila
Fonte da Vila is rated as an excellent hotel at 4.5-stars, with plush rooms in a historic hotel that also offers a formal restaurant, a courtyard, and free continental breakfast.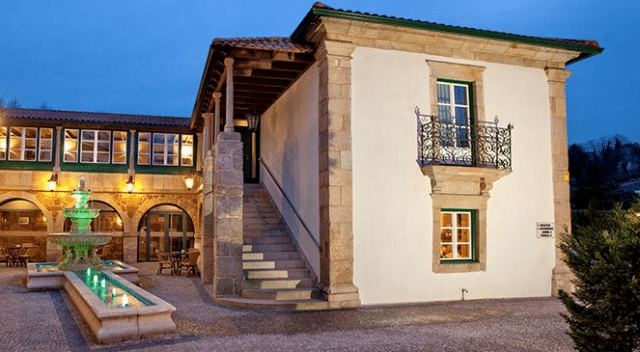 Address: Antiga Estrada de Melgaço S/N, 4950-483 Monção
Phone: 251 640 050
Website: www.hotelfontedavila.com/
Book your stay here.
2. Convento dos Capuchos
A 4-star rated hotel with a beautiful infinity pool that overlooks the valley, beautiful interior and grounds, rooms with outdoor views of the pool and valley, and a restaurant that serves tasty meals. You will feel quite privileged to stay here, and at a reasonable taste… or should I say, price!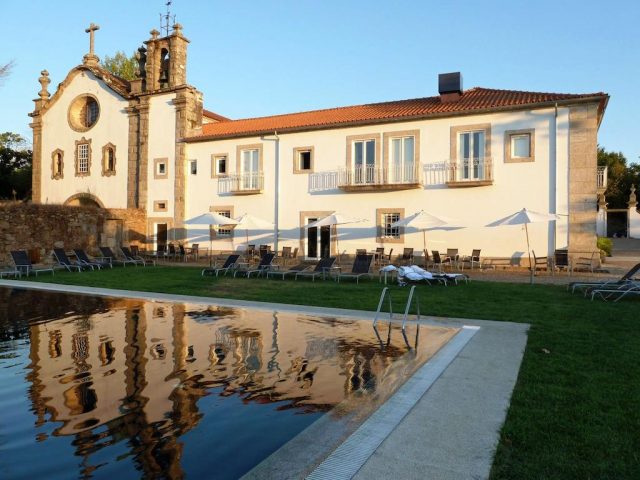 Address: Estrada de Melgaço, Monção 4950-527
Phone: 219 237 300
Website: www.conventodoscapuchos.com/
Book your stay here.
3. Monte Prado Hotel & Spa
Monte Prado Hotel & Spa is another hotel with a 4-star rating and excellent reviews. This sophisticated rural accommodation offers a spa, sports training facilities, and a gourmet restaurant.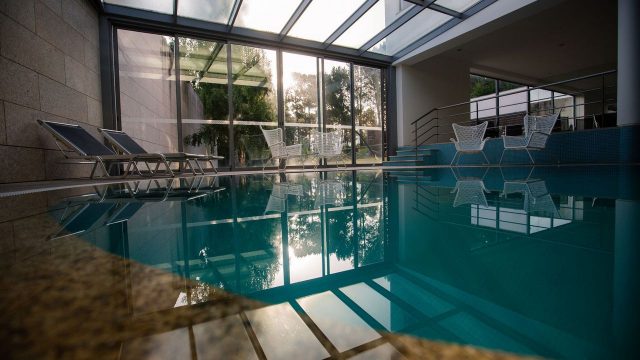 Address: Rua Monte, 4960-320 Prado Melgaço
Phone: 251 400 130
Website: www.hotelmonteprado.pt/monteprado
Book your stay here.
4. Solar de Serrade
According to TripAdvisor, Solar de Serrade is known to be quite excellent with its amenities and services. Rated at 4.5-stars, the refined guesthouse is a 17th-century mansion that features gardens plus lounges with fireplaces. Perfect for a comfy winter getaway!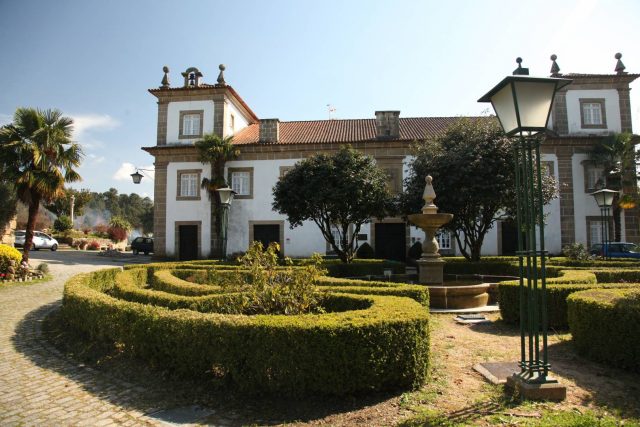 Address: Quinta de Serrade, Mazedo, 4950-280 Monção
Phone: 251 654 008
Website: www.solardeserrade.pt/
Book your stay here.
5. Hotel Bienestar Termas de Monção
At 4.1-star, Bienestar is a modern hotel that offers choices of spa treatments in Monção. The hotel includes an outdoor pool and provides bicycles to explore the surrounding green area. It is also surrounded by an unforgettable landscape next to the river Minho, where you can enjoy the surrounding nature and forget the worries of everyday life.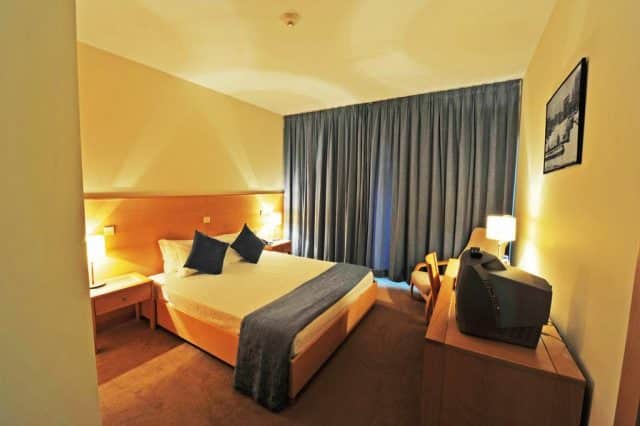 Address: Avenida Caldas S/N, Monção 4950-442
Phone: 251 030 092
Website: www.hotelbienestartermasmoncao.com/
Book your stay here.
The sparkling green wines of Monção
Monção is a wine region, a land that is rich in history and traditions, where you can find the famous Alvarinho wine.
Alvarinho route: the route of Portuguese green wine
The Alvarinho Wine Route is the route of Portuguese green wine (Vinho Verde) and was created due to its importance of the wine. It has a special emphasis on the town. 
While the grapes and level of sweetness can vary across the region, the slightly-fruity young Portuguese wines within the Alvarinho route are slightly different, with key characteristics such as mineral, fruity flavors, and low alcohol levels.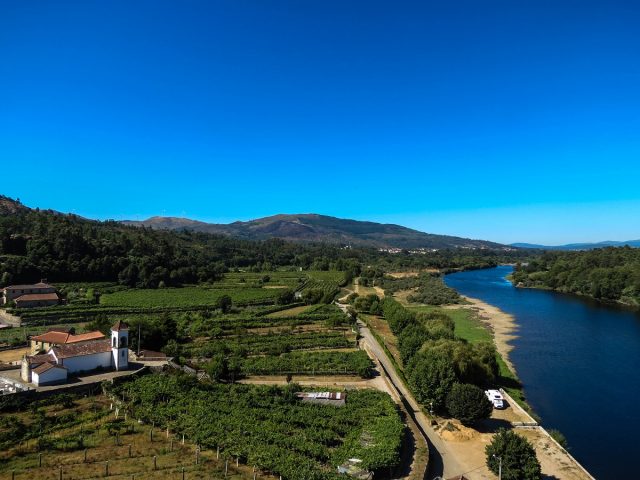 Where can you find this route?
The sub-region of Monção and Melgaço, near the Minho River, is part of the Vinhos Verdes route. This route is the birthplace of the renowned Alvarinho grape variety and is the most prized caste of green wine.
The wineries you will encounter on the Alvarinho route is a range that can vary from traditional to modern. If you were to drop by, you will also receive a warm welcome from the hosts before sampling the fruits of their labor.
Near the spa town of Monção, you will find MQ Vinhos, where a 17th-century wine cellar meets several techniques and trends in a beautiful winery, with the tasty Alvarinho grapes. For other wineries in nearby locations, you can also check out Quinta do Soalheiro near Melgaço and Quinta de Tamariz near Barcelos.
Book your Green Wine tour here.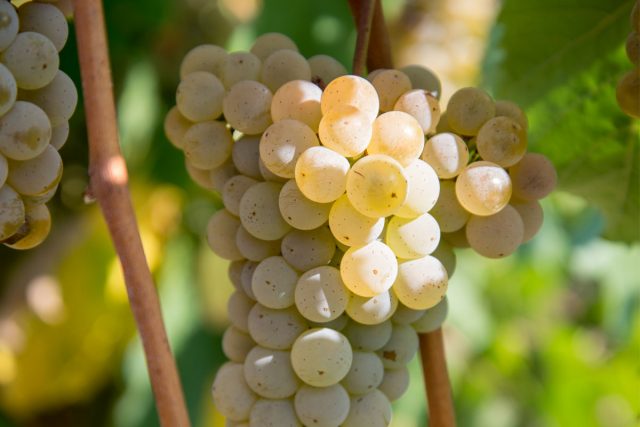 Monção gastronomy
In the land of sea, plains, and mountains, the North of Portugal's gastronomy is as diverse as it gets, with its plethora of ingredients that are produced and tasted.
During your stay in Monção, take the opportunity to visit the Alvarinho route to taste their unique green wines with distinctive aromas and flavors. While you are there you can also enjoy some of their typical dishes, and its regional sweets that are simply divine. You would be going back for more!
The wine region of Alvarinho, Monção, and Melgaço delivers the best white grape variety that is crafted on the Portuguese vineyards. What is so rare about it is its low production which gives its a unique aroma and boosts its flavor, making Alvarinho grapes the most valuable fruit in the whole country. The variety only grows up to 200 meters above sea level with the ideal conditions of microclimate and cultivation and maturation of the genuine grape.
So to its gastronomy, the high-quality wines from the Alvarinho route make a perfect accompaniment for many of the typical regional dishes and products.
Typical dishes in Monção
You can enjoy Alvarinho wine with meat dishes like roast beef or lamb. Or if you prefer fish, enjoy a glass of wine with typical dishes such as the river Minho Lamprey, Saber or Trout.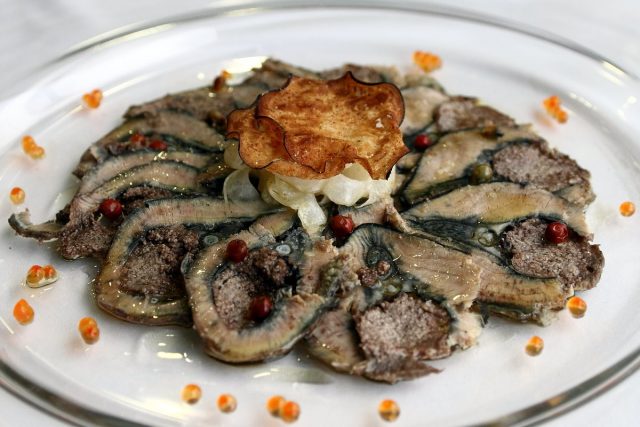 Few of the most typical dishes in Monção are the following:
Caldo Verde – A popular green soup made with Galician kale and potato;
Broa de Milho – A type of corn and rye bread made from a mixture of corn-meal and wheat flour, leavened with yeast rather than baking powder or baking soda;
Sopa Seca – A dry soup with rough texture on the outside and soft on the inside;
Lamprey – Seasonal lamprey fish that is caught in the Minho River, usually used in stew recipes and mixed with rice.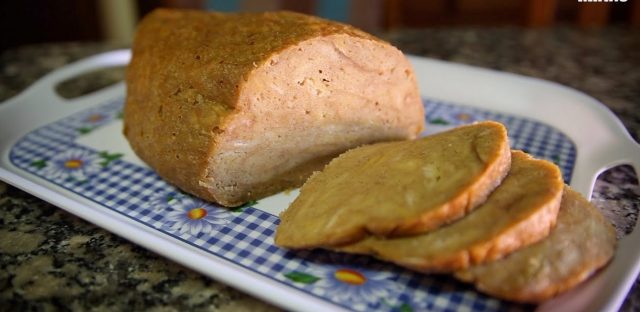 As for dessert, you can try these timeless sweets that will surely leave you staring into the clouds:
Bellies of Nun – A Portuguese bread pudding-like that combines sugar, eggs, butter, and bread into a delicious dish; 

Rocas and Papudos – A dough that is made with Trigo flour and water, along with butter, saffron, baking powder, salt, and sugar;

Bucho Doce – A sweet cake with its shape that resembles bread. It can be served simply, or with any sweet of your choice such as jam. 
Take the eco-trail from Monção to Valença
An eco-trail is an old railway section that connects Monção to Valença, and the roads that are parallel to the Minho River between Caminha and Vila Nova de Cerveira with the stretch of 40 kilometers.
Discover the charms of the eco-trail with outings through the vineyards and farmlands as well as a closer view of the Minho River. The scenic overview is quite amazing with its panoramic views of the river.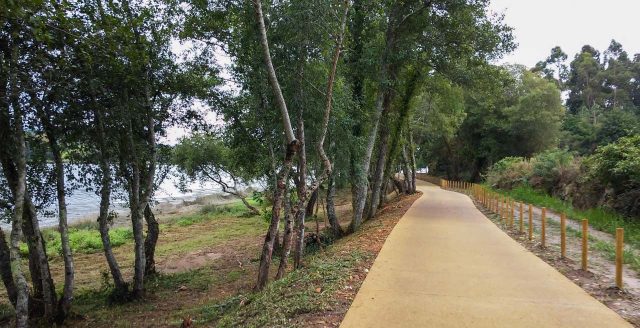 Top 5 Restaurants On The Eco-Trail
A 4.5-star restaurant with Italian cuisines such as pizza, risotto, and pasta, as well as the Mediterranean and European inspired dishes. According to the reviews on TripAdvisor, everything about this restaurant is excellent from its services, welcoming and attentive staff, and great Italian food with authentic ingredients used.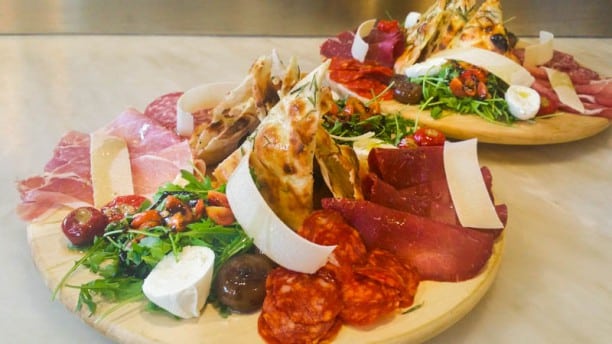 Address: Rua 25 de Abril 2, Valença 4930-596, Portugal
Phone: +351 251 818 145
According to TripAdvisor, the 4-star Casa Álvaro is another excellent restaurant with great value for money. It serves up cuisines of Portugal as well as other European dishes. You can enjoy a meal with great service whether it's lunch or dinner. One thing for sure, you must try the barbecue ribs which is truly a specialty, American style with Portuguese sauce!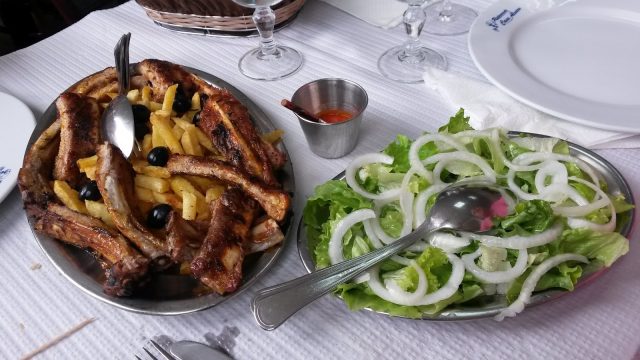 Address: Rua Oliveira, Ganfei, Valença 4930-734, Portugal
Phone: +351 251 822 365
At 4.5-stars, Lagoa Verde is located on the main road on the outside of Monção and deserves a small detour. With excellent service, the staff is very kind and helpful. And most importantly, the food is excellent with Portuguese and European inspired dishes, big portions, convenient prices, and a great experience.
Address: Lugar da Gandra, Monção 4950-850, Portugal
Phone: +351 252 648 285
Keen for something a little different? What about Asian food? The Koi House is a 3.5-star rated restaurant that serves up tasty Japanese, Asian and Chinese cuisines. You have a wide range of options that are fresh and delicious. If you like Asian food, I would strongly recommend this place.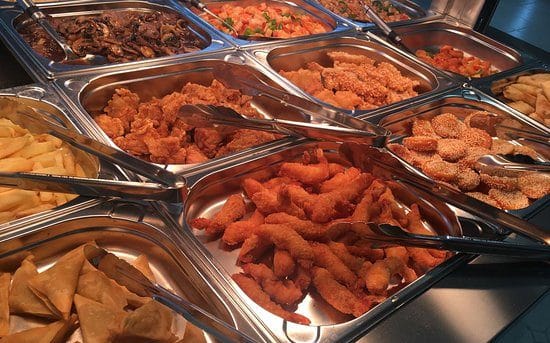 Address: Lugar de Gandra, 1529, Mazedo e Córtes, Monção 4950-298, Portugal
Phone: +351 969 629 711
With Italian, European and Portuguese cuisine specialties, this 4.5-star restaurant is a very nice place to enjoy a meal with your family. Due to it being close to Spain, you will find a lot of Spanish people enjoying the quality of food and the great atmosphere. For those with special diets, they also have Vegetarian and Vegan options.
Address: Rua Boavista 9, Monção 4950-441, Portugal
Phone: +351 251 648 365
You can get more tips on less-populated Portuguese cities by subscribing to our newsletter.