Visit Monsaraz Portugal, an alluring hilltop medieval village in the Alentejo region of Portugal.
Monsaraz, Portugal is a little village totally enclosed with fortress walls and home to a medieval castle that has been well-preserved. Also like many other ancient villages in Portugal, you will find many white-washed houses.
This guide will help you choose where to stay, what to eat, what to see and do and how to get there.
Get to know Monsaraz, Portugal
To know more about what to do and see in Monsaraz Portugal, read on!
A short history of Monsaraz
Monsaraz is a small, hilltop, medieval village in Alentejo, where human settlements in the area have existed since pre-historical times, thereby, making it one of the oldest Portuguese settlements of southern Portugal.
Over the centuries at different periods, it was also inhabited by:
Romans;
Arabs;
Mozarabs; and
Jews.
Monsaraz also fell under Islamic control in the 8th century when the Muslims occupied parts of the Iberian Peninsula. It was, however, recaptured from the Arabs in 1167 by Geraldo Sem Aavor. But this victory was short-lived has it fell under the control of Arabs again who were defeated definitively in 1232 with the assistance of the Templars. After which, King Sancho II eventually donated the village of Monsaraz to the Order of the Temple.
Where is Monsaraz in Portugal?
Monsaraz is 180km (112 miles) from Lisbon, located in the municipality Reguengos de Monsaraz in the Évora/Alentejo region of Portugal.
How to get to Monsaraz
There are a few ways you can go to Monsaraz.
Getting to Monsaraz by bus from Lisbon
To go to Monsaraz from Lisbon by bus, you will need to go to the Sete Rios bus terminal which can be easily reached by Metro via the Blue line. On the Blue metro line, you should stop at Jardim Zoologico and then walk to the bus terminal. There are two buses daily which is operated by the Rede Expressos coach service. A one-way ticket costs €14.30. Check Rede Expressos for departure time.
Getting to Monsaraz by train from Lisbon
There is no direct train service to Monsaraz from Lisbon. But if you would like to go by train go to the Entrecampos train station in Lisbon take the train going to Évora, then from Évora, you will need to take a taxi to Monsaraz. It should take about an hour so you should ask the driver up front for a price.
Getting to Monsaraz by car from Lisbon
The drive to Monsaraz from Lisbon takes approximately two hours and 30 minutes via the A6 motorway. Click here for Google directions.
In general, the best way to get to Monsaraz is by car or as part of a tour group.
Speaking of tours, we have found a great deal for you.
What about doing a tour around Monsaraz?
If you are interested in doing a private tour of Monsaraz you can check Get Your Guide. They have a 10-hour private, guided tour from Lisbon with stops in Évora, Almendres Cromlech and Monsaraz. To book this tour in advance, click here.
How to get around Monsaraz?
As Monsaraz is so small, getting around is mostly done by walking.
4 things you must see and do in Monsaraz, Portugal
Besides having a relaxing break, there are a few things that stand out in Monsaraz which we think you should definitely make time to see.
Wander around Castelo de Monsaraz and the village
This beautiful hilltop castle was built in the 13th century to fortify the village of Monsaraz. Its vantage point on top of a hill offers stunning panoramic views of the village and the Alentejo region. It's also classified as a national monument.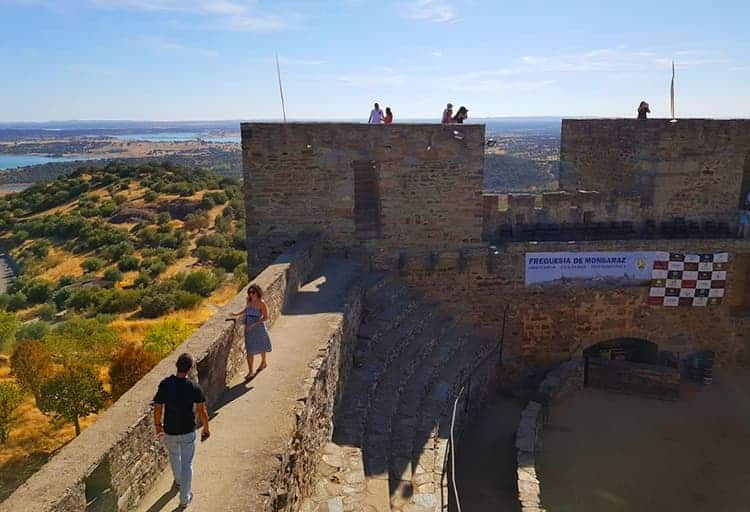 See Alqueva Lake
The Alqueva Lake is one of the largest artificial lakes in Europe covering an area of 250 square kilometres (97 square miles). Here you can do some water sports, take boat trips to see the islets around or just relax to enjoy the scenery and be in contact with nature. Worth seeing!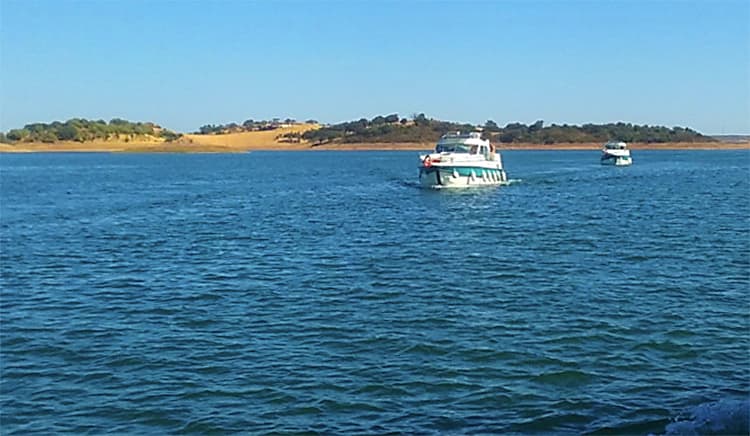 See the Megaliths
See ancient megalithic monument at Cromeleque do Xerez is believed to be discovered around the beginning of the 4th century. These megalithic monuments consist of 50 granite large stones. Amazing ancient history here at our own mini version of Stonehenge.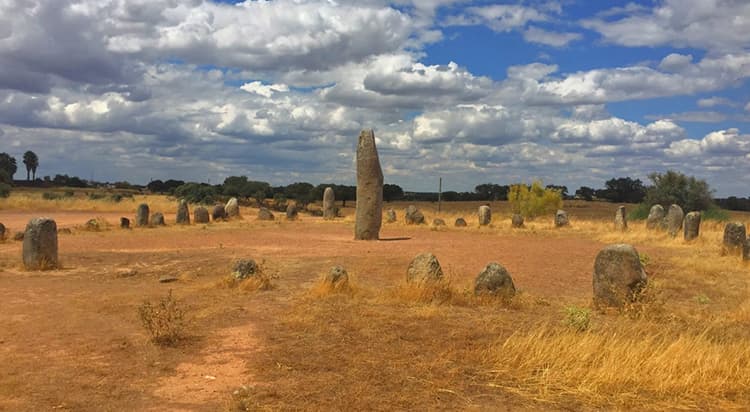 Observatório do Lago Alqueva
This is an astronomical observatory near the village of Monsaraz where you can watch the night sky, learn about stars and their legends. It is an amazing stargazing experience.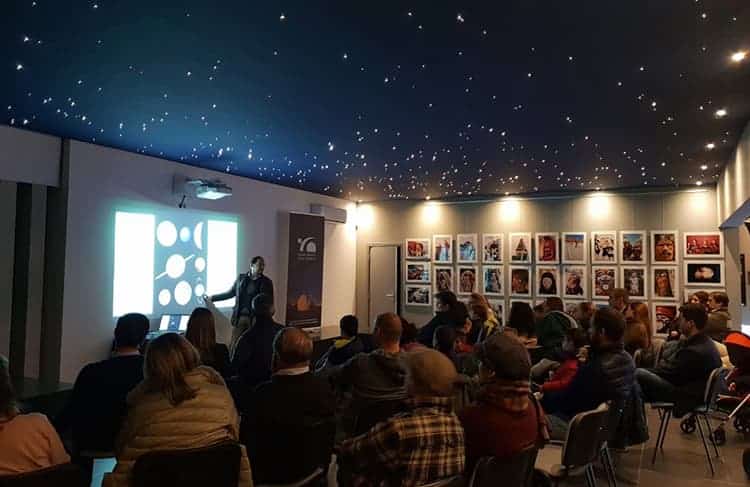 What is the weather like in Monsaraz, Portugal?
In Monsaraz, the summers are short and hot while the winters are long and cold. The average yearly temperatures range between 5°C (41°F) and 33.3°C (92°F).
If you would like to visit Monsaraz, the best time to visit is from May to late September. During these months the weather is perfect for outdoor activities.
Where to eat in Monsaraz
Some typical Monsaraz dishes you must try are Açorda à Alentejana de alho (sliced bread with garlic, eggs, olive oil and coriander), and Perna de Borrego Asada (Roasted lamb leg). You can eat some local dishes at the following restaurants.
Sem Fim
Sem Fim is a nice restaurant with good regional food like lamb chops with rebolão potatoes. It is situated in what used to be an old olive oil processing plant.
Lumumba Restaurant
Lumumba is another lovely restaurant in Monsaraz with typical Alentejan dishes and spectacular views from the terrace.
Xarez
Xarez is a traditional restaurant that also offers great local cuisine. You can also get a gorgeous view of the Alentejo region from the restaurant.
Taverna os Templários
Taverna os Templários is a very nice restaurant with excellent food and magnificent views overlooking Alqueva Lake.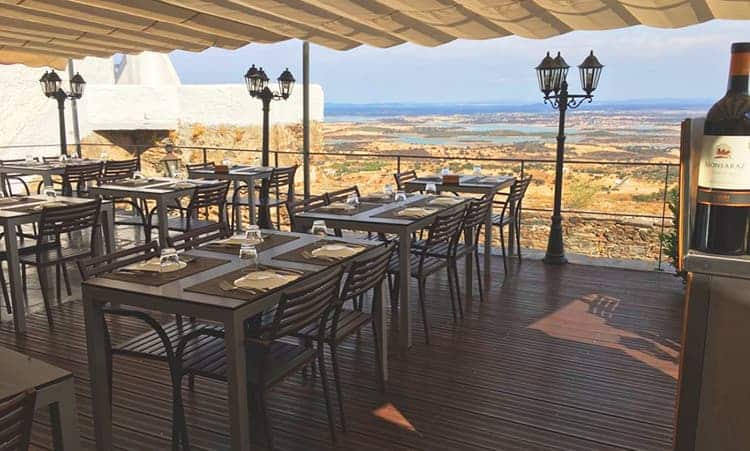 Sabores de Monsaraz
Sabores de Monsaraz is another place where you can eat authentic Alentejan food in the village of Monsaraz. It also offers excellent views of Alqueva Lake.
5 Top hotels in Monsaraz Portugal
Monsaraz also has some good accommodation options. In case you decide you want to stay a few nights here are some of the best places to stay.
Estalagem de Monsaraz
Estalagem de Monsaraz is a nicely located hotel close to the walls of Monsaraz with great views and a beautiful garden. The average price for a night is €64. We recommend viewing the availability on Booking.com here.
Casa Dona Antónia
Situated just next to the town walls of Monsaraz is Casa Dona Antónia, a hotel with a terrace where you can stargaze as well as get awesome views. The average price for a night is €49. To have a look at their offers, click here.
Vila Planície
Vila Planície is equally a comfortable and cosy place to spend a night in Monsaraz. It also has nice swimming pools. The average price for a night is €69. Click here for more details.
Horta da Coutada
Horta da Coutada is a good hotel with nice facilities located about 2km (1.2 miles) from Monsaraz Castle. The average price per night is €70. Booking.com has the best prices here.
Monte Alerta Turismo Rural
Monte Alerta Turismo Rural is a beautiful and typical Alentejan-style house surrounded by an orchard and splendid gardens. They have an outdoor pool and a hot tub for a truly relaxing experience. Prices start at €69 per night. It's a high demand property so check your dates on Booking.com here.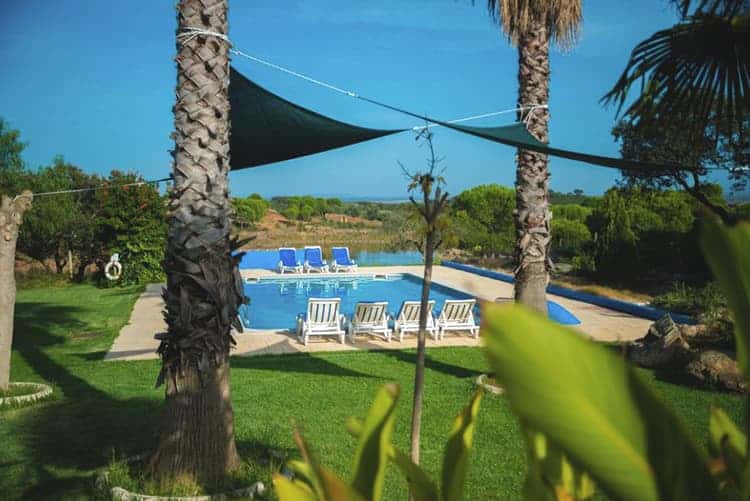 Is Monsaraz worth visiting?
I think Monsaraz is totally worth visiting. It is a place you visit that takes you back to medieval times and for a minute you think the time has stopped. It is also very rich in history and has a beautiful landscape and generally referred to as an open-air museum. You can visit Monsaraz as part of a trip to Évora or Alentejo as most of the monuments can be seen in half day.
I hope this guide on visiting the picturesque village of Monsaraz helps you to plan a wonderful trip to Monsaraz. It is truly an amazing place to visit in Portugal.
Let us know what you think of Monsaraz in the comments below.