Bairro Alto is Lisbon's central and most vibrant bar district, which is home to over 200 bars in a small labyrinth of streets.
Situated between Principe Real and Baixa Chiado, the neighborhood is a ghost town during the day. If you visit at 11pm, you will find it filled with people of all ages coming together to share cheap beers and cocktails until the wee hours of the morning.
Discover more about Bairro Alto with this guide on things to do, where to eat, where to stay, the nightlife, and some safety tips.
Things to do in Bairro Alto
Chiado
Chiado is a traditional shopping district in Lisbon that offers a mix of old and modern establishments. It is also an important cultural area, with several museums and theatres to visit. The most well-known café of Chiado is Café A Brasileira because a statue of famous poet Fernando Pessoa sits among the guests. You'll often find tourists snapping selfies with him!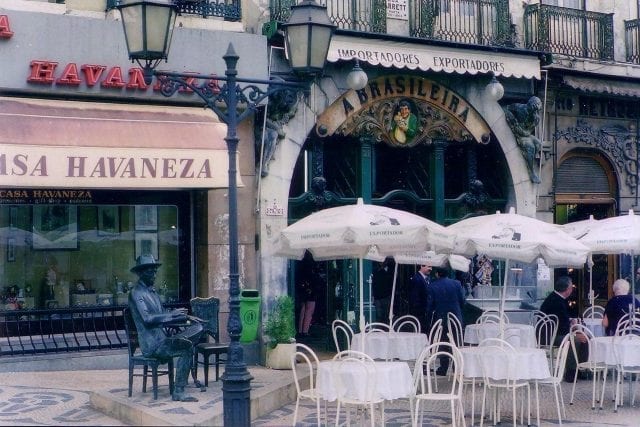 Santa Justa Lift
The Santa Justa Lift, also known as Carmo Lift, is a historic elevator transporting people from the lower streets of Baixa to the Bairro Alto neighborhood. There is an incredible viewpoint at the top with panoramic views of Lisbon. Read all about the Santa Justa Lift here!
Carmo Convent
The Convent of Our Lady Mount Carmel a former Catholic convent that was destroyed in the 1755 earthquake. Prior to this, it was considered the height of all Gothic religious edifices in Lisbon.
Elevador da Bica
The Bica Funicular is a tram railway line connecting the Rua de São Paulo with Calçada do Combro. It is one of the most iconic and photographed spots in Lisbon.
Museum of São Roque
The São Roque Museum is a museum of Portuguese religious art. Its collections include paintings, sculpture, jewelry, tabernacles, manuscripts, and more, with a focus on the 16th to 18th centuries.
Miradouro de São Pedro de Alcântara
This is one of Lisbon's most beautiful viewpoints, overlooking all of downtown towards the castle and Tagus river. It is a landscaped terrace with fountains, kiosk cafes, and a view that never gets old. Sometimes it also plays host to a string of food and beer trucks, which can be the perfect way to enjoy this marvelous view.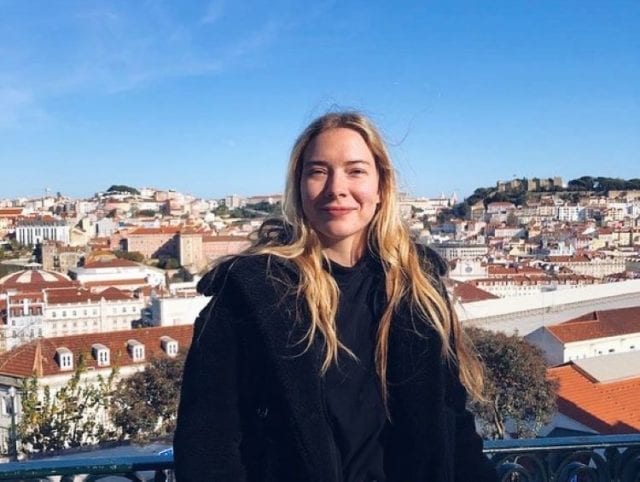 Discover more places to visit in Lisbon with this top city guide.
Where to Eat in Bairro Alto
If you want to visit more rooftop bars in Lisbon, check out this guide for all our hidden gems!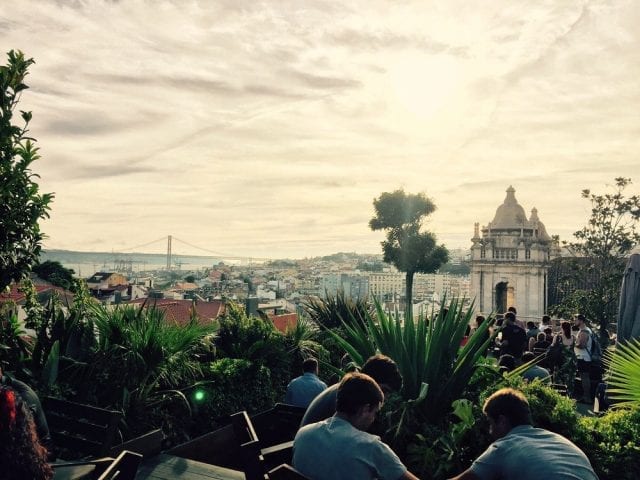 Want to fine-dine or eat cheap in Portugal? Read all about the different Lisbon restaurants with this guide.
Best Hotels in Bairro Alto
The Bairro Alto district is not occupied by fancy hotels but rather apartments and suite-style rooms or Airbnbs since the population living there is mostly locals and students. Here's a list of apartments we'd recommend for your stay: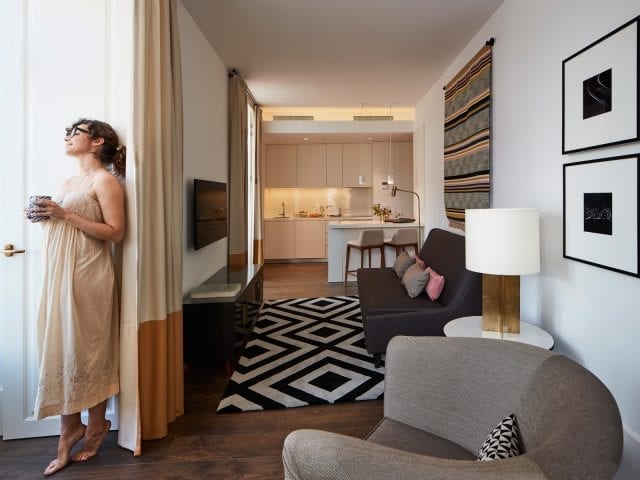 Bairro Alto Nightlife
With over 200 bars to choose from, you may feel overwhelmed when it comes to choosing a bar to visit. Here are a few of my favorites: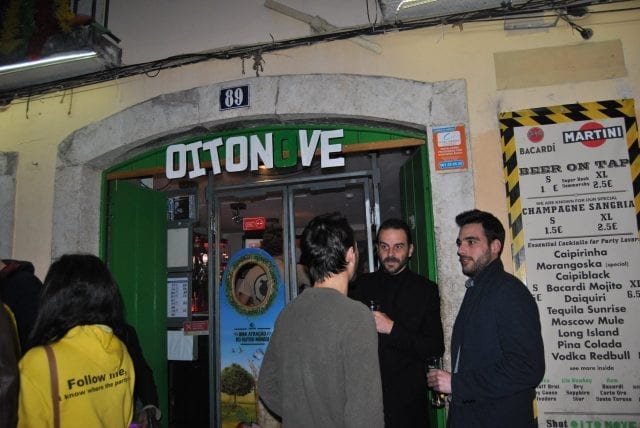 A Typical Night Out
Based on those exact bars above, here's what my typical night out looks like in Bairro Alto:
Pre-dinner drinks and perhaps a burger or Bacalhau from Pub Portugues OR a glass of wine with tapas from the Old Pharmacy.
A second beer at Apolo's followed by an Erasmus shot (or two).
Move to Oito Nove by around midnight to meet friends, drink more beer and play a round of beer pong.
Finally, squeeze into the crowd at A'Capela and sweat all night dancing to banging tunes.
Discover more about Lisbon nightlife with this guide to the best venues in the city.
Is Bairro Alto Safe?
Bairro Alto is a perfectly safe district to enjoy an evening out. We do advise you to take the normal safety precautions that you would in any city, as pick-pockets are known to target the area. Bairro Alto is always bustling with people, especially tourists and students who are an easy target for pick-pocketers.
My insider's tip? Say no to the whispers of "hasish, cocain, marijuana" and bargain with the clowns dressed in pink fedoras and Mickey Mouse ears.
Still concerned? Read all about common tourist traps in Portugal and how to avoid them here.
Is Bairro Alto in Lisbon, Portugal, worth a visit?
Yes, 1000 times yes, Bairro Alto is one of my favorite districts to enjoy a beer in Lisbon. It is especially fun in the summertime with crowds of tourists, students and locals all flocking together to enjoy the best of cheap beer, warm nights, and drunken times. What are you waiting for?