Have you ever heard of FMM Sines, the biggest world music festival in Portugal? If not, read on.
Originally from a big multicultural country, I've only ever attended festivals due to its featured rock bands and pop artists. However, during my time in Portugal, it has really opened my eyes to discover the music of the real world.
I'm not saying that popular music isn't good, I absolutely love commercial music! But it's great to be versatile as there is much more than what meets the eye or ears, in this case.
The story behind FMM Sines
FMM Sines is the biggest "world music" event held in Sines, Portugal, and stands for Festival Música do Mundo. It is organized by the Sines City Council every year and goes for 8-10 days in late July.
The festival started back in the year 1999, with the purpose of making use of the town's castle. The monument was the birthplace of Vasco da Gama, the first Portuguese explorer who reached India by sea.
Over the years, FMM has been a spectacular event bringing people together from all over the world, through the diversity and emotions of new music developed from different cultures, as well as recalling the revolution that brought the navigator's travels.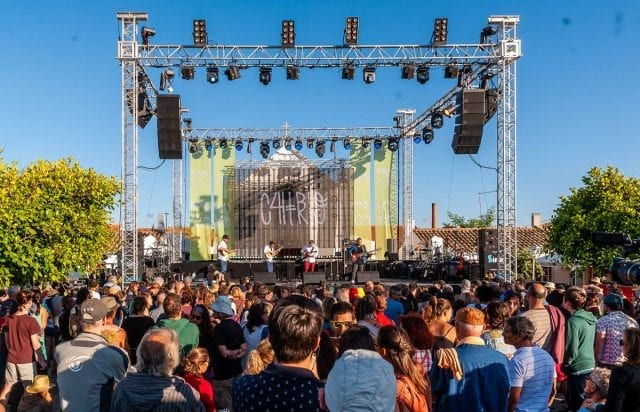 A little more about FMM and it's artists
FMM is more than just world music or traditional roots music festival and is open to other genres such as folk, jazz, blues, tango, alternative, fusion and urban.
FMM presents musicians from different cultural origins, with unique ideas in which today, we define as contemporary society.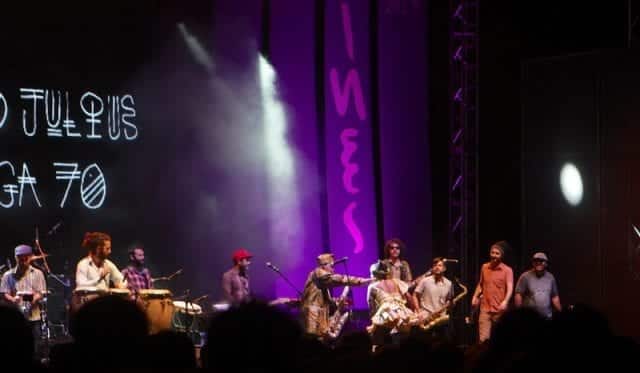 Where is FMM?
FMM takes place in two old historical towns of two locations in the municipality of Sines.  The first three days of the festival is situated in the village of Porto Côvo, at Largo Marquês de Pombal.
From there, the festival continues in the city of Sines with stages that are set up at the Castelo de Sines (castle), Praia Vasco da Gama (beach), Centre de Artes de Sines (Sines Art Centre – Auditorium) and Largo Poeta Bocage.
If you haven't heard of Sines, it's because it is a long way off the tourist trail and is part of the Setúbal District, the Alentejo region, and the subregion of the Alentejo coast. Sines is also the largest and the first port area of Portugal.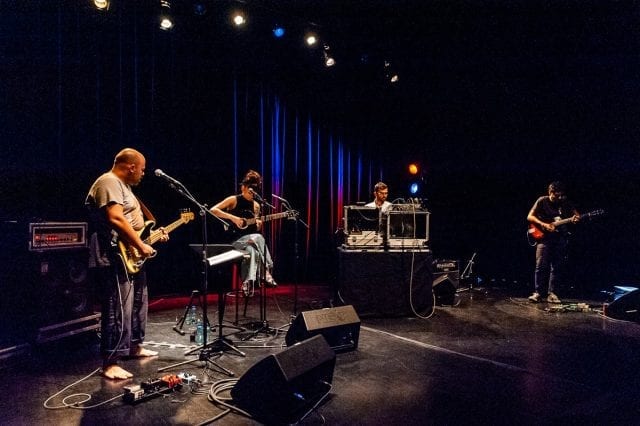 FMM Sines 2019 is coming to you
If you would like to have a fantastic musical experience, summer is just around the corner and so is FMM Sines 2019. FMM Sines is a festival that is quite cultural in art and performance and is worth attending if you are planning to visit Portugal.
It has been announced that FMM Sines is coming this year, from the 18th to the 27th of July. You can check out the FMM Sines program for the artists, dates, times and location.
What is the line up for FMM Sines 2019
We have artists from the UK, USA, Germany, France, Belgium, India, South Korea and many more. Check out the program here on the FMM Sines 2019 website.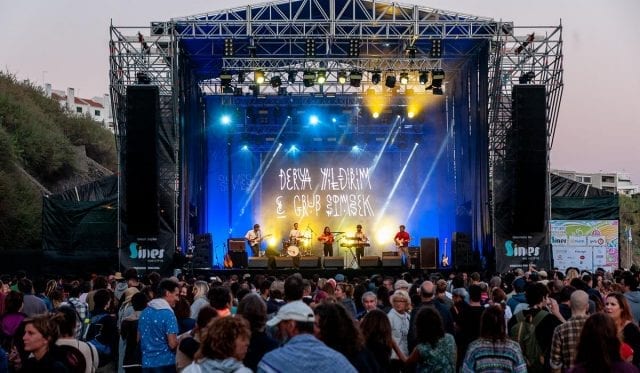 FMM Sines Tickets
The best thing about FMM Sines is that you can get FREE admission to all concerts held in Porto Covo, on the Avenue of Vasco Da Gama, and the Largo Poeta Bocage stages. The late afternoon concerts at the Castle are also free, so you wouldn't miss a thing.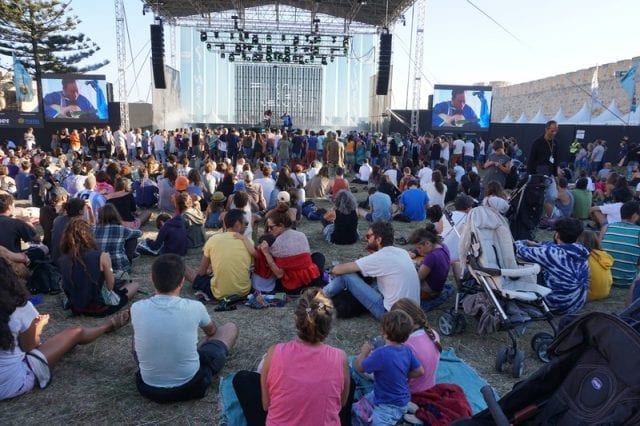 There are ticket prices for the concerts in the Art Centre Auditorium, which is yet to be announced.
Check out the night concerts at the castle with the following prices.
For single tickets:
Wednesday Night 24th of July – €10
Thursday Night 25th of July – €15
Friday Night 26th of July – €15
Saturday Night 27th of July – €20
Day passes:
2-day Pass (26th and 26th July) – €30
4-day Pass (24th to 27th July) – €50
You can purchase tickets online at BOL and select the English language on the top right corner. Ticket offices in Sines are yet to be announced.
If you like to keep updated on this event, you can also follow their Facebook page.
How Do I Get To FMM Sines?
While it has not been announced yet, the FMM Sines festival will team up with public transport services and provide flexible bus services between Porto Covo and Sines town center. Please check their website closer to the event for any updates here.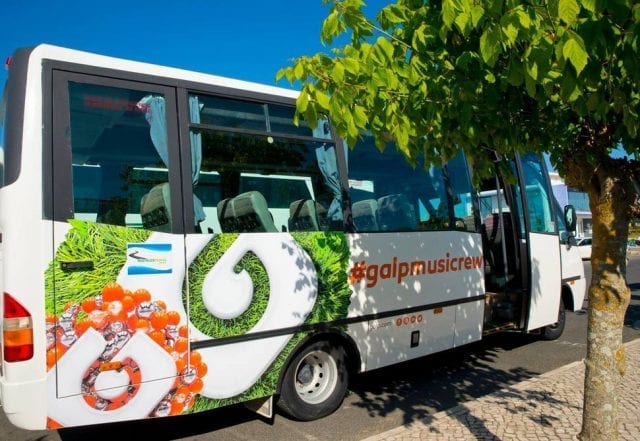 How do I get to Sines from Lisboa?
If you are coming from Lisbon Airport, it is impossible to get to Sines by train as the town has no railway services. Even traveling part of the way by train is simply not an option as it would take over an hour to get to Sines from the closest train station.
To travel from Lisbon to Sines, you can go by bus (coach) which is operated by Rede Expressos, and make your way from Lisbon airport to Sete Rios bus terminal. This is linked by the underground metro line and is around 5 kms from the airport.
Take any train to the end of the line at São Sebastião, then change to the Blue Line for a two stop ride to Jardim Zoológico station, which is adjacent to Sete Rios.
Consult the bus website for more information on travel times from Lisboa (Lisbon) to Sines.
How Do I Get To Sines From Algarve?
If you are coming from Algarve, there are no train options that will take you straight to Sines. Unlike Lisbon, Rede Expressos operates one direct service each day from Portimão via Lagos and Aljezur. This leaves at 3 pm and arrives at Sines approximately around 5:50 pm. The return trip leaves Sines around 10 am and arrives at Portimão at approximately 1 pm the next day.
Nevertheless, there is usually one extra journey each way in the summer period that heads towards Sines in the early morning and leaves in the evening. For more information, please consult the bus website as above.
How to get around in Sines during the FMM Festival
Sines is a small town and is easily walkable. The old part of the town sits high on a cliff above the sea, so getting down to the beach and port areas requires a very steep hill to deal with coming back up.
Alternatively, there is a local mini-bus route around town that runs once every hour on weekdays only. For more information, please check out the official website here.
Best Places To Stay During The FMM Festival
The region of Sines has several camping sites, however, it does not have many hotels. If you are planning to attend this festival and don't want to camp out, I would recommend you to book accommodation well in advance.
Hotels and apartments in Sines and Porto Côvo
1. Hotel Sinerama

The Hotel Apartment Sinerama is located on the bay of Sines, and is considered to be an example of a corporate accommodation of Alentejo. The renowned 3-star hotel is near the Port of Sines and is the first hotel in Portugal that is part of TD Hotels, a Portuguese hotel group. It is just a 7-minute walk to the castle and the city center.  You can book it here.
Address: R. Marquês de Pombal 110, 7520-227 Sines
Phone: 269 000 100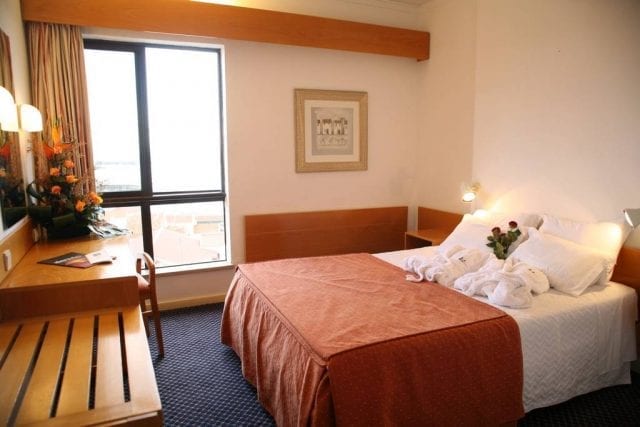 2. Hotel Veleiro

Hotel Veleiro, another hotel with a great location on the bay and marina of Sines. Unlike Hotel Sinerama but not too far off, the 3.5-star hotel is only a 2-minute walk from Praia Vasco da Gama, a 6-minute walk to the castle and 300 meters from the Arts Center. Perfect place to stay for the festival! Book it here.
Address: R. Sacadura Cabral, 19 A, 7520-239 Sines
Phone: 269 634 751
3. Hotel Dom Vasco

The polished 4-star Hotel Dom Vasco is surrounded by green space, with a vibrant restaurant, an outdoor pool, and a children's play area. Unlike the other hotels, Dom Vasco is a bit further away with 11 minutes walking distance from downtown, and 15 minutes by foot from Vasco da Gama beach and Castelo de Sines (castle). Book your room here.
Address: R. do Parque 13, 7520-202 Sines
Phone: 269 630 960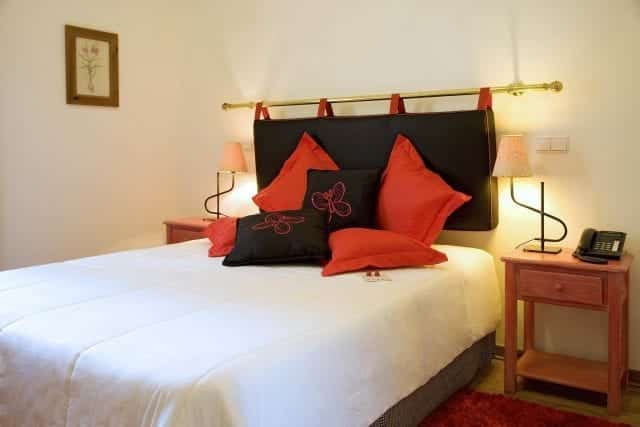 4. Ana's Apartments

These 5-star apartments are well located in the city center of Sines with just a 3 minute walk away from the castle and a 9-minute walk from the Vasco da Gama beach. Check if it's still free here.
Address: Rua Serpa Pinto 38, 7520-241 Sines
Phone: 918 200 746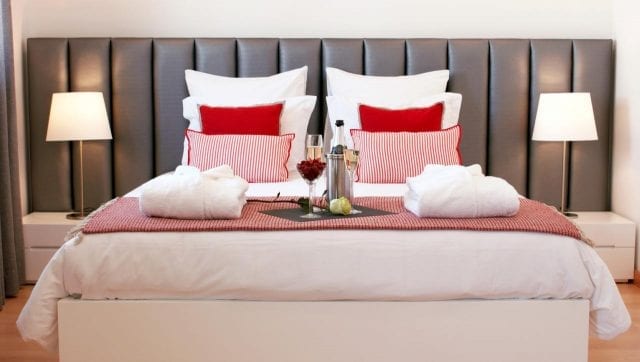 5. Allmar Hostel

At 4-stars you have Allmar Hostel, a low-key hostel situated in a narrow cobblestone street that is just a 4-minute walk from both Vasco da Gama beach and the castle. Perfect if you're going with a small group of friends! The booking can be made here.
Address: R. Sacadura Cabral 5, 7520-239 Sines
Phone: 269 186 111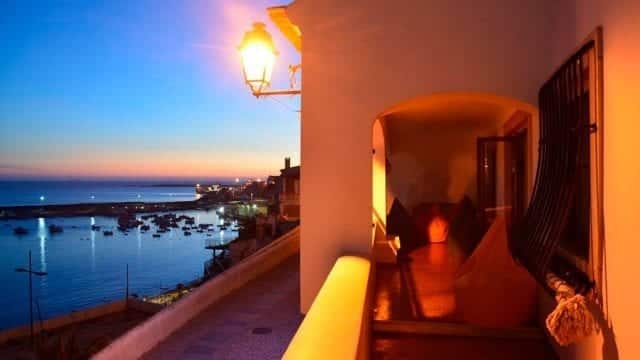 6. Porto Côvo Hotel Apartment

Porto Côvo Hotel Apartment rated at 4.2-stars is located in Porto Côvo with just a 7-minute walk from the INATEL stage (FMM stage) in Largo Marquês de Pombal and close to some of the best-known beaches in the region. Your booking can be made here.
Address: R. Vitalina da Silva, lts. 1 e 2 – Porto Côvo
Phone: 269 959 140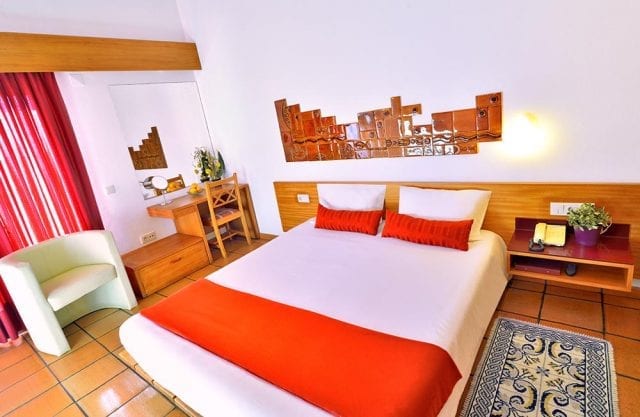 Why is FMM Sines an event you should experience?
What more can you want than being inside a medieval castle under the star-lighted sky?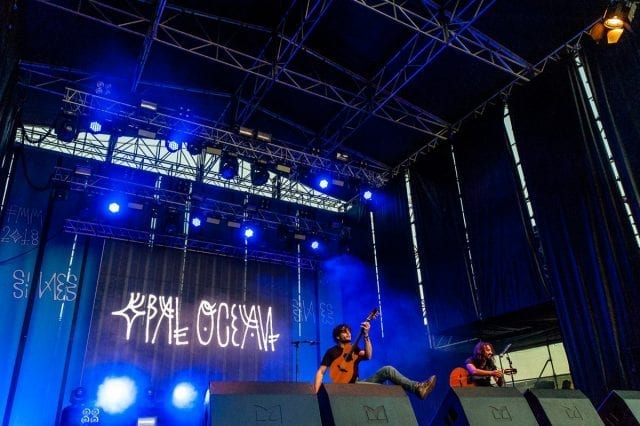 FMM Sines makes a wonderful experience not only with its music, but also with market fairs, hippie crowds, massive stages including the one at the beach with two big screens and huge sound systems, and people drinking beverages metallic mugs which is a must-have accessory during the week of festivities.
And on the 27th of July, you get to experience the closing night with fireworks at the castle. Sound spectacular huh?
So come on this adventure and book your tickets now!