Do you need a Portuguese driving licence?
Perhaps you need to exchange a foreign driving licence or you need to take lessons to learn how to drive.
Well, we have all the information for you right here.
In this article, we will explain the process of exchanging a foreign driving licence and also how to learn to drive in Portugal if you haven't got your licence yet.
And it's worth it because driving in Portugal gives you the freedom to explore this beautiful country with ease.
When do I need to get a driving licence in Portugal?
Can I use a driving licence from the US or a non-EU country?
If you have a US driver's licence or a driver's licence from a non-European country (countries not in the European Union (EU) or the European Economic Area (EEA)), you can use it to drive in Portugal.
For people who do not have their licence in English or the Portuguese language, you may need an international driving permit from your home country along with your driver's licence to drive in Portugal.
How long can I use my foreign driving licence?
You can only use a foreign driving licence issued outside the EU and EEA countries to drive in Portugal for the first 185 days in the country.
To drive long term in Portugal you have to exchange it for a Portuguese driving licence.
What about European driving licences?
If you have a driving licence issued from Switzerland, an EU or EEA country, you can continue to drive without a Portuguese driving licence but you need to register with Portugal's traffic authority to let them know. Otherwise, you may be fined.
How to exchange my foreign driving licence for a Portuguese driving licence?
The process of exchanging a foreign driving licence is easy as long as you do it at the right time with the right documents.
You will need to go to the Institute for Mobility and Transport office ("Instituto da Mobilidade e dos Transportes" (IMT)). It is the authority responsible for the issuing of driving licences in Portugal.
You should know that their website is in Portuguese and you cannot exchange your driving licence online.
The IMT office is usually very busy so to get attended to as early as possible, you should go very early. For example, in the Lisbon office, you should go one hour before opening time.
Yes, it is that crazy! Even going that early might still take an hour before it gets to your turn. Basically, set aside a whole day to deal with this.
When do I need to go to the IMT?
The right time to go to IMT is within 90 days of getting your residency in Portugal. That means any time up to 90 days after your SEF appointment.
If you do it within the specified period, you will not be required to do driving test.
If the exchange is requested after 90 days, the approval of exchange will depend on you passing a practical test and an additional payment of €30.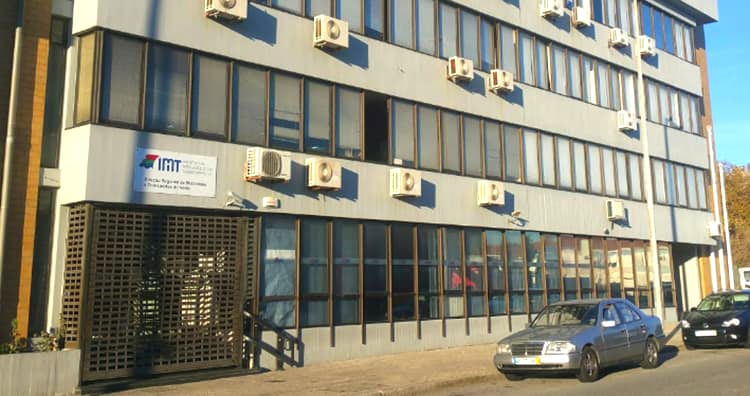 Documents needed at the IMT
Make sure you bring the following with you to the IMT to exchange your driving licence:
A completed IMT Modelo 13 application form;
Proof of residency;
Proof of identity;
Your Fiscal (tax) number (NIF); you can easily apply for your NIF through a third-party provider like GETNIFPORTUGAL
Your current driving licence;
A health certificate from a driving school doctor (it usually costs €30); and
If the original licence is not an EU one, you may need a declaration by the original licence issuing department certifying the authenticity; the issuing country's embassy or consular services in Portugal can do this.
It costs €30 to exchange your foreign driver's licence for a Portuguese one but it may vary depending what country you are from. Our advice: Take cash because not all offices take a card!
If all your documents are ok, then your biometric data may be captured (depending on the IMT office).
Afterwards, you will be given a paper that allows you to drive, albeit within Portugal. If the validity of the paper expires before you receive your new licence, all you need to do is go back to renew the paper you were given.
Your new Portuguese driving licence will be sent to your address in Portugal and it usually takes a while before you get it. Sometimes a month or more.
What type of driving licence do I need in Portugal?
To obtain a driving licence in Portugal, you must be at least 18 years old.
For most people category B is all you need. But if you will be using your car to pull things like caravans, semi-trailers etc., you will need category B+E.
Obtaining a BE licence depends on the ownership of the valid licence for category B.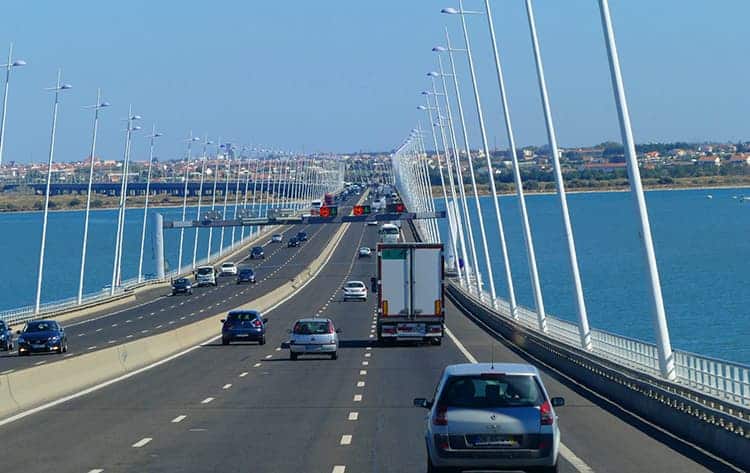 Learning to drive in Portugal
You can learn how to drive in Portugal either in Portuguese or English.
Portuguese classes are usually cheaper than the English classes. The price for an all-inclusive Portuguese class ranges from €300 to €400 while the English class is usually double that price.
Documentation required for enrolment in a Portuguese driving school:
Identification document;
Fiscal (tax) number (NIF); you can remotely apply for your NIF through a third-party provider like GETNIFPORTUGAL
Medical certificate; and
Two original photographs of yourself.
It is advisable to enrol with a government certified driving school to be on the safe side.
The driving tests
First, you will need to pass the theoretical exam. The theoretical lessons are designed to help learners understand all the topics of the Portuguese highway code, basically, the road rules.
The pass mark for the theoretical exam is 27 out 30 and the test usually takes about 30 minutes.
You can use the following sites to practice for the theoretical test (in Portuguese):
After passing the theoretical exam, you will take practical driving test.
Once you have completed the required number of hours of lessons, you can apply to take the practical driving exam.
The practical driving exam usually lasts about 40 to 50 minutes. On the day of the exam, the instructor, examiner, another person taking the exam and yourself will be in the car. One candidate drives going and the other candidate drives coming back.
If you pass your exam, you pay a €30 fee for the issuance of your licence that will be sent to your address.
Taking the Portugal driving test in English
The driving test is in Portuguese, but you can answer it in English by hiring a translator approved by the IMT who will be present with you during the test.
Portuguese driving licence expiry dates
Generally, a Portuguese driving licence is renewed after the age of 30, 40, 50, 60, 65 and 70 and thereafter every two years for the rest of your life.
For more specific information on the validity of the Portuguese driving licence, please visit Your Europe.
Did you have any questions about getting a driving licence in Portugal? We're here to help, so leave a message with us below.
Don't forget to sign up for our newsletter for more tips and advice about living in Portugal.