The LGBT scene in Portugal is one of the most dynamic and accepting in all of western Europe, especially in its major cities Lisbon, Porto and the Algarve.
The country hosts several LGBT events each year and you can find many gay-friendly bars, nightclubs and beaches all over the country.
LGBT in Portugal, it's all positive
Gay marriage was officially legalised in 2010 and soon after in 2016, same-sex couples could also legally adopt children. Portugal is also one of the very few countries in the world to ban discrimination based on sexual orientation.
Because of this, Portugal is considered a very 'gay-popular' destination. The most organised gay scene in Portugal is in its capital city Lisbon, particularly in the lively Bairro Alto and Príncipe Real districts, and the nearby town of Cascais.
Lisbon hosts the annual Pride parade, which attracts around 50,000 people of all sexual orientations, which is definitely the highlight of Portugal's LGBT calendar, but far from the only event. You will also find a lively gay scene in Porto and the Algarve region in cities like Albufeira and Portimão.
We have selected some LGBT events and the best bars in each city for you to consider when visiting Portugal.
LGBT events in Portugal
Queer Lisboa is an International Film Festival dedicated exclusively to screening gay, lesbian, bisexual, transgender and transsexual themed films. The goal of Queer Lisboa is to create a relevant programme for a worldwide audience and compensate for the usual restrictions surrounding queer cinema.
The event showcases all types of films including feature films, short films, documentaries and more. Festival-goers can also take part in workshops, visit exhibitions and installations.
Lisbon Gay Pride is officially known as 'Arraial Lisboa Pride', this event actually takes place over two different days in June. It features a Pride Village with bars, food trucks, DJs and a dance floor. The parade begins at Jardim do Príncipe Real in Bairro Alto and ends at Praça do Comércio passing by the Tagus river ("rio Tejo").
During the week leading up to the main day, Lisbon Gay Pride also throws parties, special exhibitions and events throughout the city.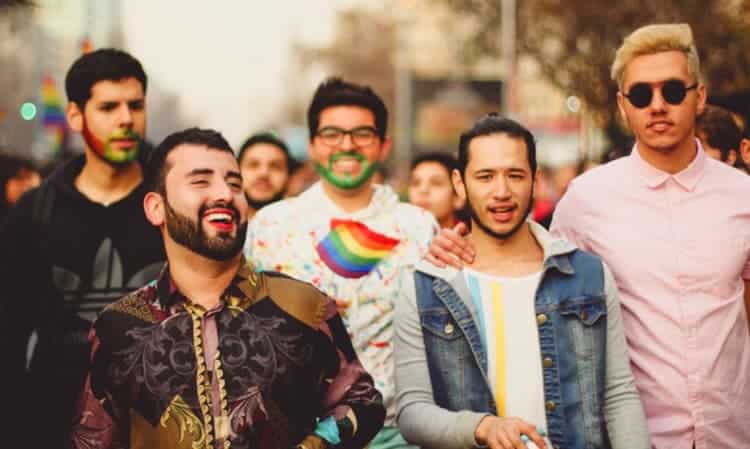 Best gay bars in Lisbon
As mentioned, Lisbon offers the best and busiest gay scene in Portugal. Lisbon's gayest neighbourhoods are Príncipe Real and Bairro Alto. Whether you are looking for drag shows, dark rooms or even events where the dress code is 'no clothes', you will find the type of party you are looking for here.
Best gay bars in Porto
While the gay scene is not as lively as in Lisbon, Porto still has lots to offer the LGBT community. Each year in July, the city celebrates Porto Pride. There are also plenty of smaller events throughout the year and bars for any occasion.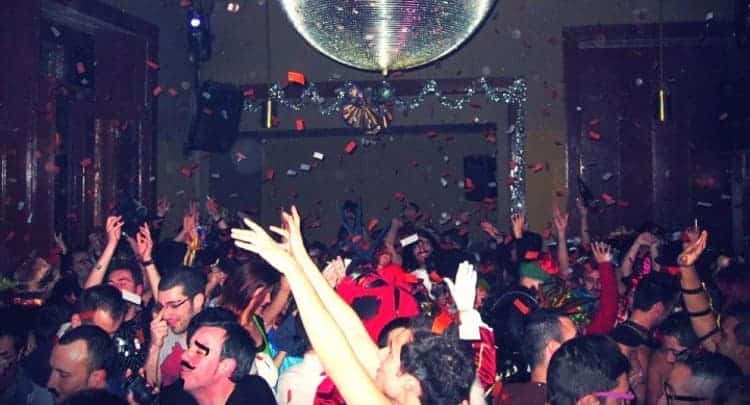 Best gay bars in the Algarve
Located in the south of Portugal, the Algarve region is considered a very active and open community. The gay scene is somewhat organised, with most towns having at least one bar. Albufeira and Portimão are the most popular coastal towns for gay bars.
Gay-friendly beaches in Portugal
It is not just the cities in Portugal that cater to the LGBT community. Portugal has hundreds of beaches, resorts and coastal towns packed with gay men every summer. There are also many nudist beaches that are frequently visited by gay travellers.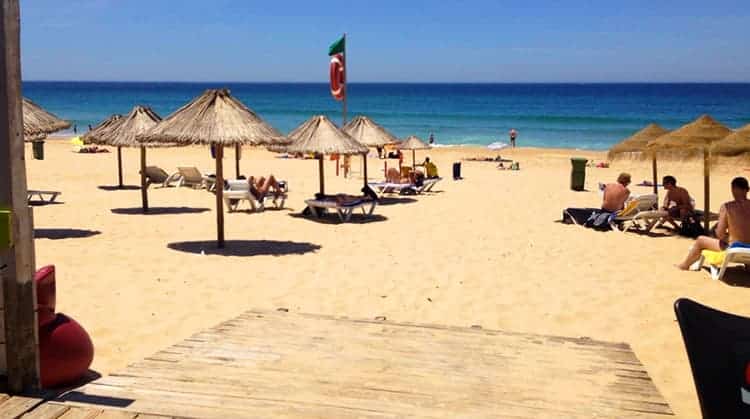 More for the LGBT community in Portugal
Portugal has so much to offer LGBT visitors to the country and its own community already residing here. Whether it's a fabulous cocktail-filled night you're looking for or a relaxing beach getaway, Portugal has it all.
Now you know the gay-friendly hotspots for nightlife and beaches – start packing your bags.
Did you find what you were looking for? Do you have any experiences to share? Feel free to leave a comment below.
We publish new content every day so be sure to subscribe to our newsletter to get notified of the latest tips for your visit or move to Portugal.