Travel from Lisbon to Porto
Lisbon welcomes 4.5 million tourists per year, while Porto sees just 1.6 million. It may be less well-known, but Porto is just as interesting and beautiful as Portugal's capital.
The riverside, narrow, atmospheric streets and famous wineries are definitely worth discovering — not to mention the food and unreserved kindness of the locals.
Visiting Porto is a delight you don't want to miss out on. The best part? It's easy to travel from Lisbon to Porto, and there are a number of ways to do it.
Read on to learn how to plan a vacation that includes both of these famous Portuguese cities.
The best way to get to Porto from Lisbon
Porto is the second-largest city in Portugal, situated to the northwest of Lisbon.
It's a popular travel destination and most tourists choose to combine their visits to both Lisbon and Porto into a single trip to Portugal.
You can travel relatively easily from Lisbon to Porto by bus, train, or plane. Deciding which of these travel options is best for you depends on your travel itinerary — what tops your "must-see" list in Portugal, where else you might be visiting, and how much time you have overall.
Distance between Lisbon and Porto
Porto is 318 km (198 miles) from Lisbon — which means on average, it's just a three-hour drive.
Getting to Porto by plane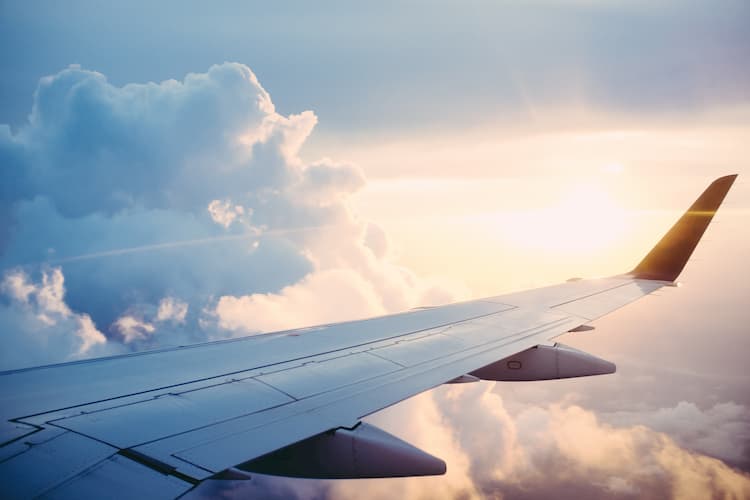 Two airlines operate direct flights between Lisbon and Porto: Ryanair and TAP (the official airline carrier of Portugal). It's a quick flight that takes just about an hour.
All flights depart from the Humberto Delgado Airport in Lisbon. The main difference between Ryanair and TAP is that Ryanair flights leave from Terminal 2 while the TAP flights depart from Terminal 1 — so choosing really comes down to the flight schedule that's more convenient for you.
Tickets will usually run around €40 to €50 round-trip. You might be able to find a Ryanair flight for as low as €20 during promotional periods or the off-season. TAP tickets start at €30 and can go up to €160 and more.
Both the Lisbon and Porto airports are a bit outside the city center, so give yourself about 30 to 40 minutes by metro to get into the center of town once you've grabbed your bags.
Keep in mind, also, that the total travel time from Lisbon to Porto is about 2 hours and 30 minutes once you add in the time it takes to get through the airports on either end. With the drive time coming in at 3 hours, we'd recommend flying only if you can get a super-cheap ticket.
Getting from Lisbon to Porto by train
Travelers can choose from an average of 32 trains per day running between Lisbon and Porto, and they leave approximately every 45 minutes.
The first train of the day leaves Lisbon at 6am, and the last rolls out of the station at 9.39pm.
Distance from Lisbon to Porto by train
Traveling to Porto from Lisbon by train is the best. Seriously, with the Alfa Pendular high-speed train, you've got a quick and comfortable express route that runs from Lisbon to Porto in just 2 hours and 40 minutes.
Costs are fairly reasonable, too. Turística class is €30.80 per adult, or you can upgrade to Conforto class, with tickets around €43.
A slightly cheaper — and slightly slower — option are the Intercidades (intercity) trains. They're a bit older and take 3 hours and 10 minutes to go from Lisbon to Porto. Tickets are €24.70 for the second class or €36.50 for first-class.
As the name suggests, the Intercidades trains make more stops, so it takes a little longer to get to Porto. But if you can grab a window seat, settle in and enjoy. It's a very scenic ride.
Where to buy train tickets to Porto
To plan your train ride from Lisbon to Porto, check out the website for Portugal's railway network (Comboios de Portugal).
From the main page, you can choose your travel date and the route you'd like to take. Once you're ready to buy your ticket, make sure you select either the "Lisboa – Santa Apolonia" station, which is closer to the city center, or "Lisboa – Oriente" which is closer to the airport. For your destination in Porto, choose either São Bento or Campanhã.
An important detail to remember: If your ticket brings you to the Campanhã train station, be aware that you'll arrive about 2.5 km (1.6 miles) to the east of Porto.
To get to Porto's historic center, you just need to grab a regional train to the São Bento train station, which is just a 10-minute journey from Campanhã station.
It's never a bad idea to plan ahead, either. If you're sure of your travel itinerary, we recommend buying tickets ahead of time, as they usually sell out, especially during holiday periods.
Another advantage of buying train tickets in advance is that you can save money. If you buy tickets at least five days before your travel date, you can take advantage of a special promotional rate. Of course, you can always go to any of the stations mentioned above and buy train tickets from the offices on-site.
For more information about train journeys and discounts, read our detailed guide here!
Getting from Lisbon to Porto by bus
Traveling to Porto from Lisbon by bus is inexpensive and the trip takes about three-and-a-half hours. Good news for budget travelers: The buses are modern, clean, and very comfortable.
Four companies operate buses from Lisbon to Porto. Flixbus departs from Oriente station in Lisbon and arrives at Garagem Atlântico.
The other three companies — Rede-Expressos, Renex, and City Express — leave from either Sete Rios or Oriente station.
To get to the Sete Rios bus terminal, you can take Lisbon's Metro to the Sete Rios stop on the Blue Line (near the Jardim Zoológico) and walk a few minutes to the bus terminal, or take a bus or taxi directly to the bus terminal.
All buses from Lisbon arrive at the Campo 24 de Agosto station in Porto, very close to the city center. Prices for a one-way ticket vary from €9 to €20, depending on the company you choose.
Where to buy bus tickets
To see the best prices and timetables, visit the Check My Bus website.
There, you can see which route is fastest and book the one that's most convenient for you.
Bus tickets are also available online at the official site of the main inter-city coach company, Rede Expressos.
Alternatively, you can always buy tickets at the bus terminal. We recommend checking the bus schedule online, so you don't waste time with an unnecessary trip to the bus terminal.
Getting to Porto from Lisbon by car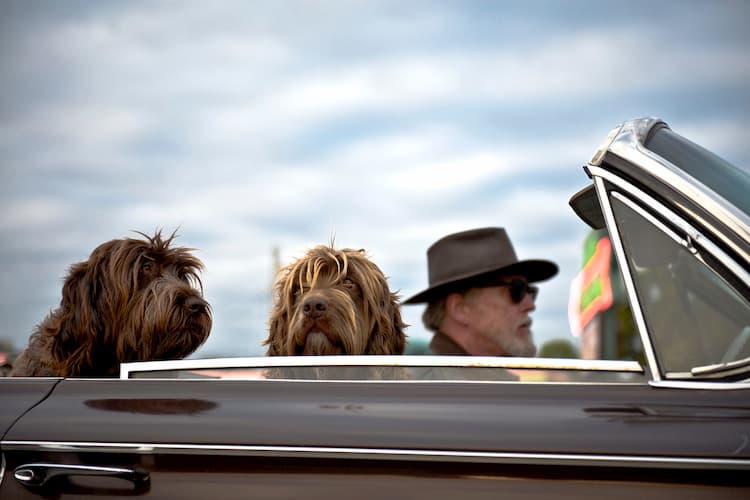 Driving from Lisbon to Porto takes about three hours. It's quick, but is sometimes less preferred by tourists because of the many highway tolls along the way.
Once you add in the prices of tolls and fuel, it's almost equally expensive (sometimes more!) than the cost of a train or bus ticket.
Plan on tolls of around €22.55 and maybe €35 to €50 in gasoline, depending on your car's fuel efficiency.
If you do prefer to be behind the wheel, renting a car in Portugal is a great option. You can pick up your temporary wheels at the airport when you arrive — and you can compare prices since the car rental companies are located right next to each other.
If you want to have everything arranged on arrival, just book a car online. Websites like Rentalcars.com let you check all the offers available.
For more information about renting a car in Portugal, read our detailed guide here.
What route to take on your Lisbon to Porto road trip
The fastest way from Lisbon to Porto by car is via the A1 highway. The route is 314 km long and takes about 3 hours. Other routes via the A8 and A17 are slightly longer.
Carpooling
Want to save on the costs of traveling by car from Lisbon to Porto? Consider sharing your ride with other people.
You not only split the expenses, but you get to share the experience. Spending three hours in good company sounds like a lot more fun than driving alone, doesn't it?
For the carpool crowd, there are plenty of people who have space in their car and are willing to offer rides for reasonable prices. Check Blablacar.com, where you can find a ride between Lisbon and Porto from €15 one way.
There is also a Facebook group for folks carpooling from Lisbon to Porto and back, called Boleias Porto – Lisboa – Porto, a very popular alternative with Portuguese locals.
How long does the journey from Lisbon to Porto take?
So you want to get to Porto as soon as possible. Here are the rankings, from least to most travel time:
Flight: ~ 55 minutes
AP train: ~ 2 hours 50 minutes
Car: ~ 3 hours
Bus: ~ 3 hours 30 minutes to 4 hours
Always keep in mind that traffic has a huge effect on the estimated journey times. As with just about any city, traveling by car or bus during rush hour can take much longer than expected.
The cheapest way to get from Lisbon to Porto
As we mentioned, cost depends partly on method of travel, and partly on when you buy your ticket. If you purchase it at least two weeks in advance, you can find a bus, train, or even a plane ticket for relatively little. If you buy last-minute, you can get to Porto cheaply only if you take advantage of a carpool.
Price versus comfort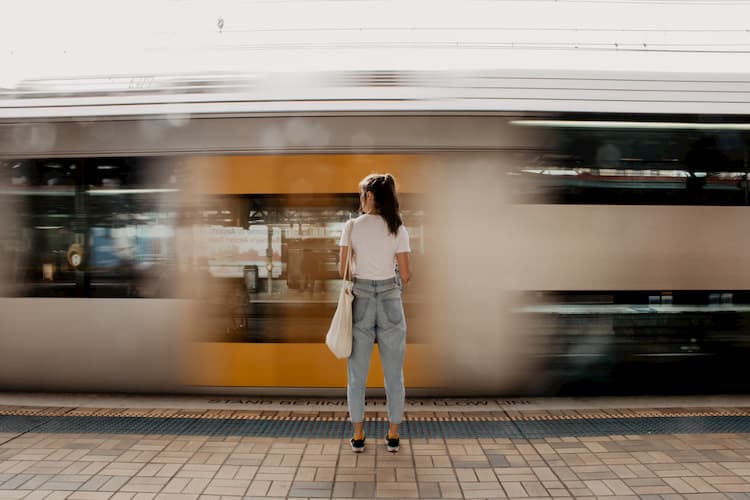 Buying a flight ticket for €10 sounds like a really good deal. You arrive fast and the airports are pretty close to the centers in both cities.
However, if you consider the time you spend waiting to board, the whole journey becomes much longer.
A more expensive AP train ticket might be a better option because a train can get you to Porto in less than three hours. It's worth adding that AP trains are the most comfortable in Portugal, with big, cozy seats.
Travel ticket discounts
There are several discounts available if you choose the train.
For people under 25, there is a 25% discount, while anyone over 65 gets a 50% discount.
There are also special offers for kids and groups.
To see all the discounts offered by the Portuguese railway operator, check out our article here.
Other ways to get from Lisbon to Porto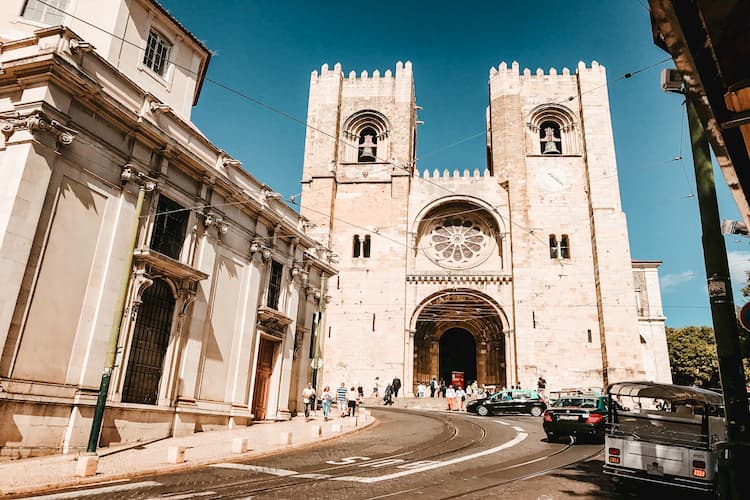 There is one other way to get from Lisbon to Porto, of course. It's a bit unusual and definitely takes a lot longer. It's a 305 kilometer-long trek, along the Portuguese Caminho.
The Portuguese Caminho starts at the Lisbon Cathedral (the Sé) and ends in Santiago de Compostela in Spain.
Those brave souls making the pilgrimage travel through Porto along the way, which makes it a perfect alternative from Lisbon — if you have the time and an adventurous spirit!
Are you interested in doing the Portuguese Caminho? Then learn more here.
Pro tips to book your journey from Lisbon to Porto
Planning at least two weeks ahead of your trip can save you a lot of money on tickets.
The bus and plane tickets are generally cheaper ahead of time, and the train has a promotional ticket option for advance purchases. Check out your options here.
These promotional tickets might be €10 to €15 less expensive than full price — but remember, if you buy promotional tickets, you can't use any other possible discounts.
Can you do a day trip from Lisbon to Porto?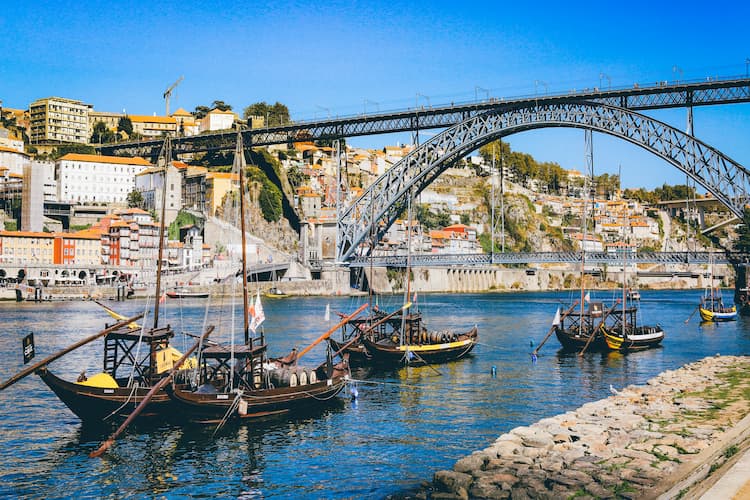 It is possible, of course. You just have to start your journey early in the morning and return late at night.
That way, you'll have a full day to walk around Porto's historical center and visit the most important sites.
Porto is truly an outstanding destination that deserves more than a quick visit, but one day is always better than nothing.
Top places to see in Lisbon and Porto
Are you planning to visit both cities but can't decide what to see while you're there?
Read our guide about the must-see attractions of Lisbon and Porto.
There are so many beautiful sights there. Book your travel now and enjoy your Lisbon and Porto holiday to the fullest.